Breakfast
Breakfast at Madoi in the lobby floor.
Contents
Breakfast at 1000yen/meal. Japanese style breakfast. From 6:30 to 9:00 at restaurant in lobby floor ※Traditional Japanese breakfast for the new year season.
Time
Please take your breakfast ticket to the restaurant.
Reservation
Reservation is necessary to have breakfast.
*Please order your breakfast at check-in.
*We may not be able to provide you breakfast without reservation.
price
1000 yen each (tax included)
Japanese
Please note menu might change without notice.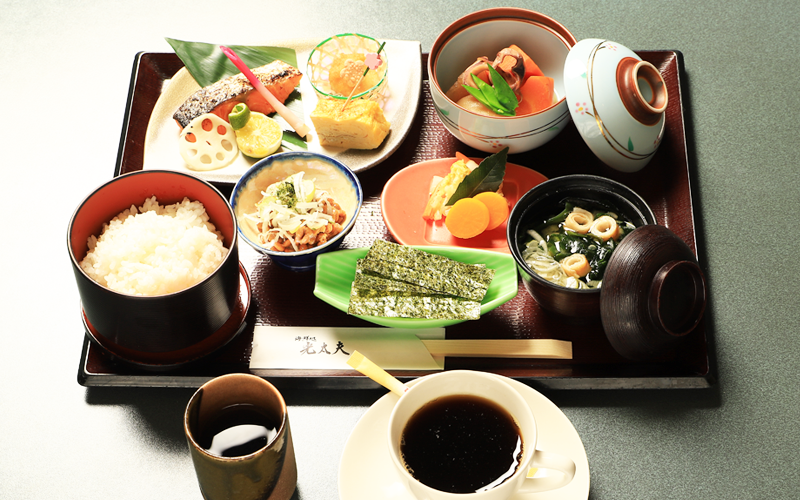 rice
miso soup
pickles
Natto(fermented soybeans)
homemade Japanese rolled omelet
seaweed
baked silver salmom
coffee(self service)