Koedo Kawagoe -tourism
Not only for a business use our hotel is also an ideal place to stay for sightseeing -good for a married couple, a couple and for a person travelling alone.
"Koedo Kawagoe" -Historic sight
Kawagoe is proud of its historic sights popular place where the NHK drama "Tsubasa" broadcasted from March to September 2009 was shot.
An introduction to the tourists spot we would like you to visit is Kurazukuri zone and Toki-no-kane (Time Bell Tower), etc.
Other popular places to visit: Kashiya Yokocho (Penny Candy Lane)
Worth visit Museums: Kawagoe City Museum, Kawagoe City Art Museum, Kurazukuri Museum,
Popular events: Kawagoe Festival and more places to visits,
Kurazukuri zone (street the old merchant houses lined up on both sides)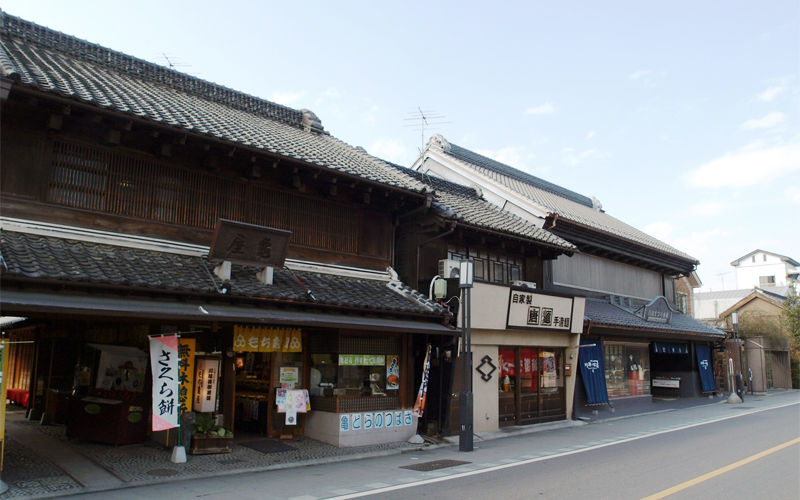 Kawagoe is a town with a long history. You can experience the traditional Japanese "Kurazukuri (ancient Japanese buildings)" merchant houses lined up on both side of the street. You will feel as if you have travelled back in time to ancient Edo.
On the weekend the street is lively packed with many tourists. This area is 15minutes walk from our hotel.
If you go streight from the Kawagoe station through Kurea shopping mall, you will get to the Kurazukuri zone (lchibangai) and the symbol of Kawagoe "Toki no Kane (time bell tower)". You will feel as if you have travelled back in time to ancient Edo-period "Koedo (the little old Tokyo) Kawagoe".
Kawagoe festival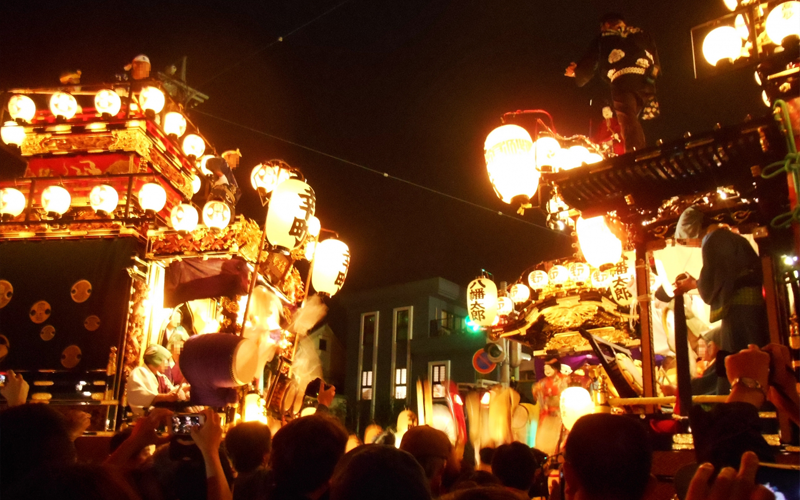 Kawagoe festival is one of the biggest three festival in Kanta which is held for two days on the 3rd Saturday and the following Sunday of October every year. Enjoy the festival staying in our hotel.
Kashiya Yoko-cho (a narrow alley lined by candy stores)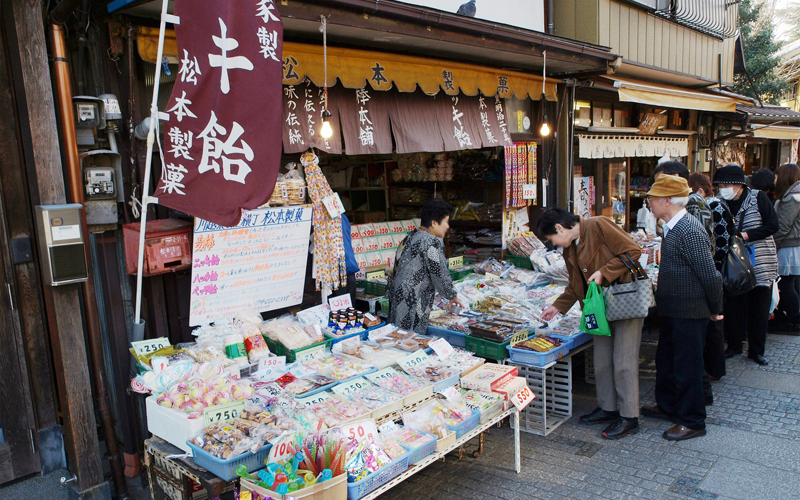 About lOminutes walk from the Kurazukuri zone. It is easier to take a bus from our hotel to get here.
There are about 20 ancient style penny candy shops around a narrow stone pavement.
You can try traditional Japanese sweets here while experiencing a nostalgic atomosphere from past decades of Showa.
Koedo Kawagoe Shichifukujin Meguri
There are temples where the "Shichifukujin", Seven Lucky Gods, have been worshipped from ancient times as deities that bring good luck.
#1: Myouzenji -about 2 minutes walk from our hotel
#2: Tennenji -about 10 minutes walk from our hotel
#3: Kita in -about 17 minutes walk from our hotel
#4: Naritasan -about 20 minutes walk from our hotel
#5: Renkeiji -about 20 minutes walk from our hotel
#6: Kenryuji -abount 30 minutes walk from our hotel
#7: Myousyouji -abount 25 minutes walk from our hotel