Website in Chinese are now available!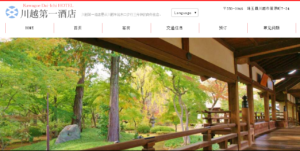 We have recently established Chinese (Mandarin) website.
https://zh-cn.kawagoe-dai1.com/
Please use this for business and sightseeing. We hope you could use it as a guide to our hotel.
Than you for your cooperation!
※繁体字サイトにWe are also preparing Cantonese site. Please wait for a while to be ready.