A cafeteria on the basement of Kawagoe municipal office "New Fuji"
We went to Kawagoe municipal office to finish some errands done. And so we decided to have lunch at the same time there.There is a cafeteria on the basement of the municipal office, the name of it is "New Fuji".Kawagoe municipal office is about 30 minutes on foot (10 minutes by car) from our hotel. If you take a bus from Kawagoe station, you can get there in about 10 minutes.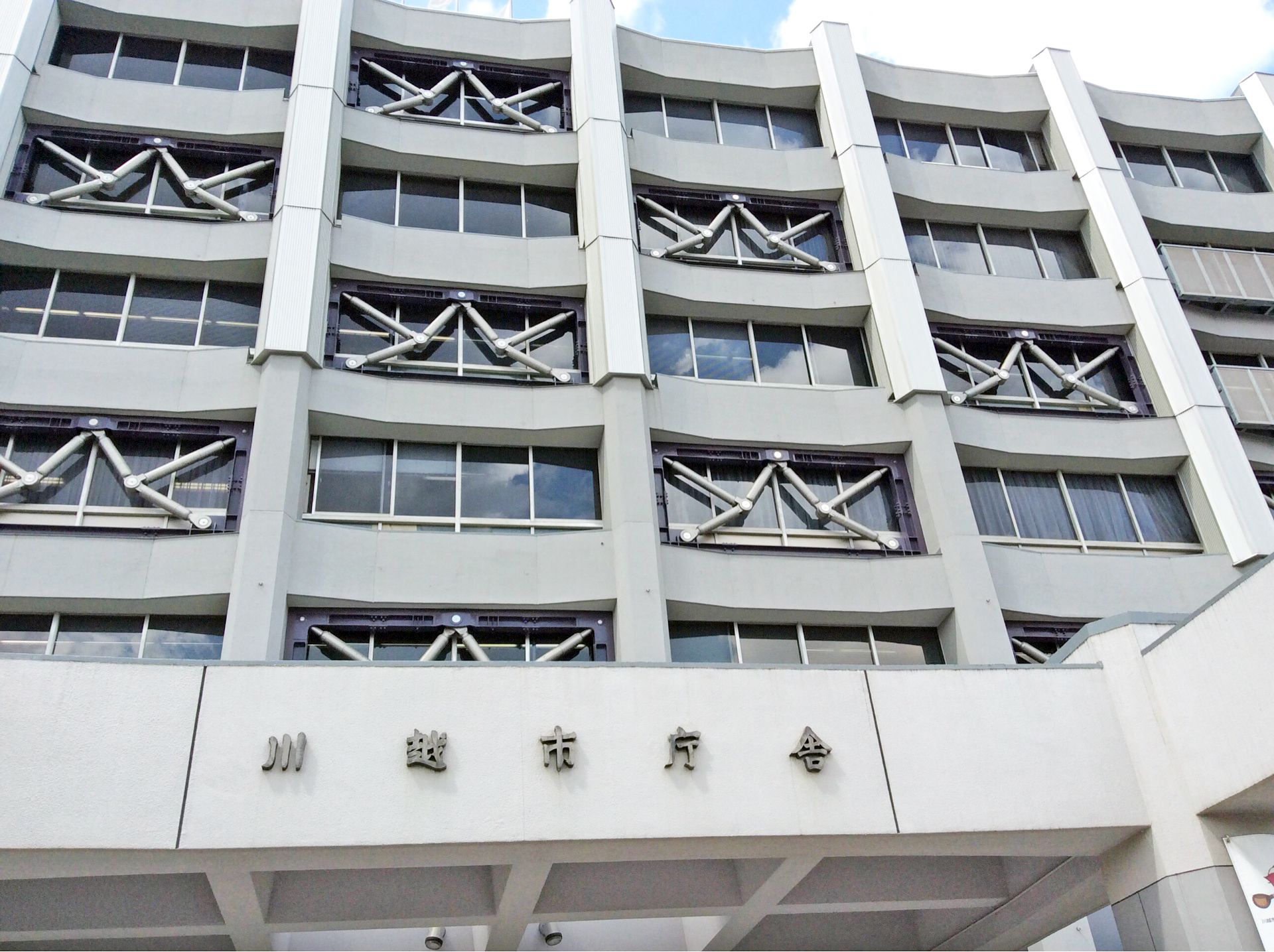 Took elevator to the basement. The entrance looked like this.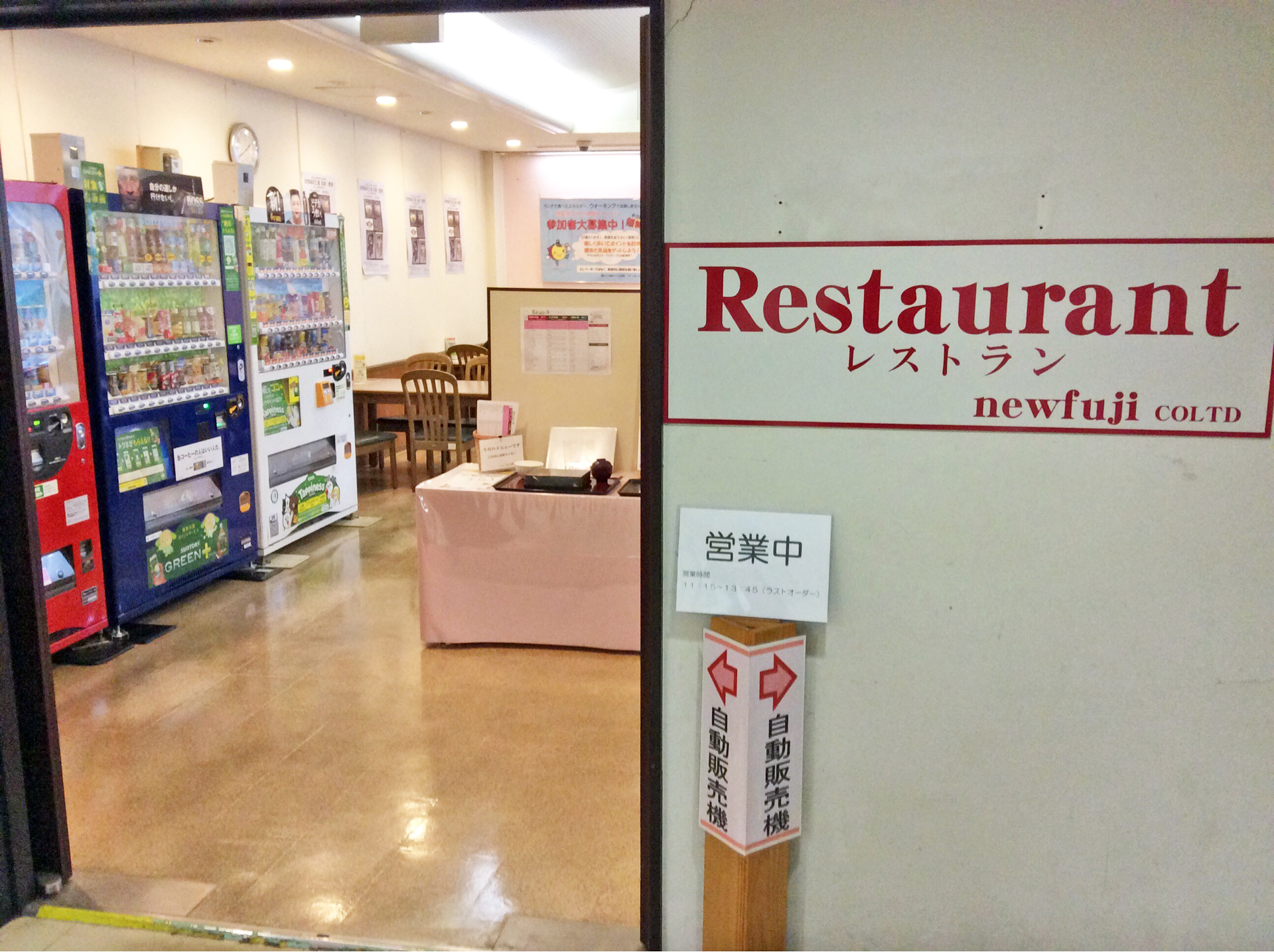 Right at the entrance, there were many menus with some information on it.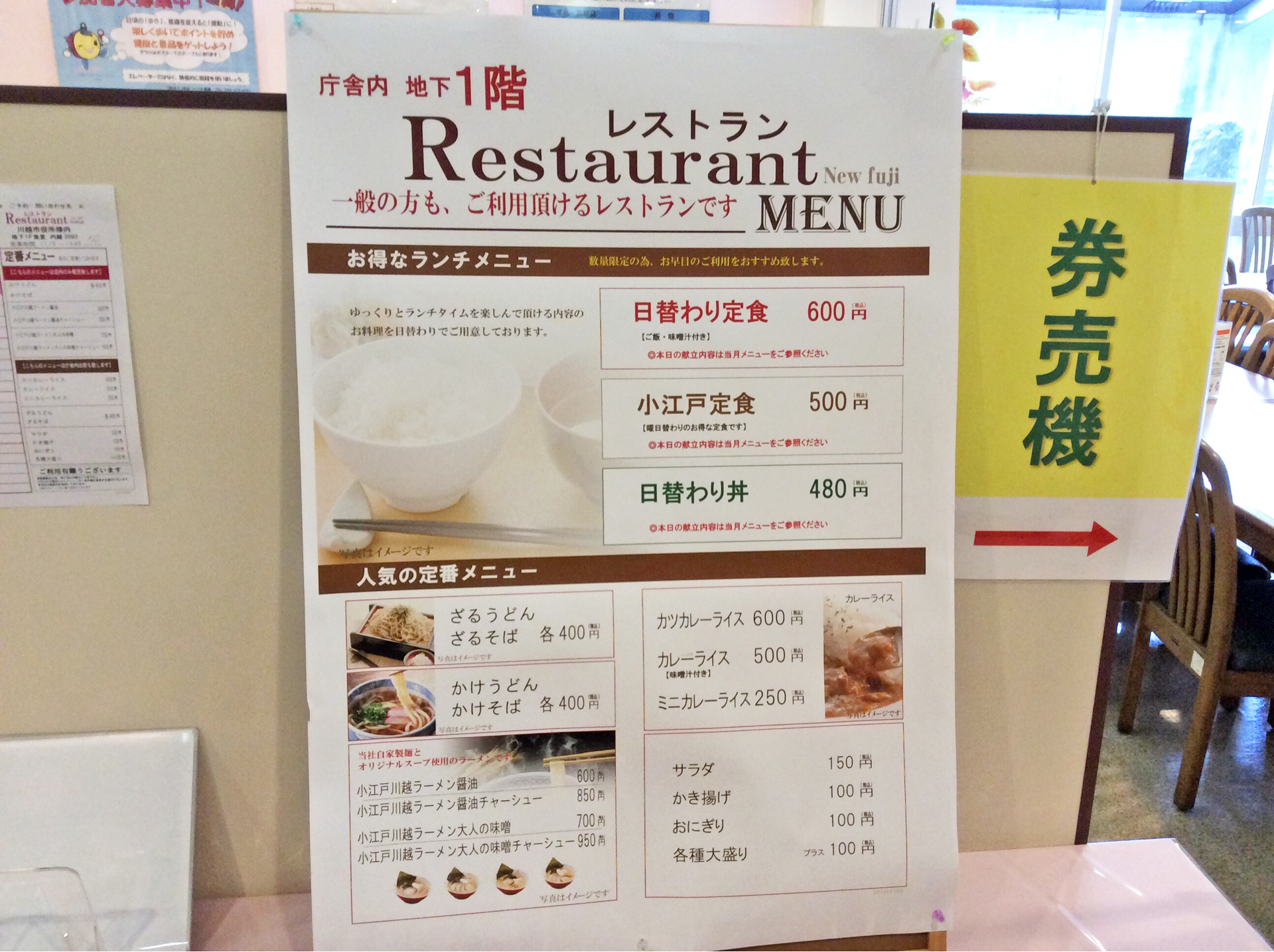 It was around 13:00 so we thought it might be crowded, but it was pretty empty. Maybe it was off peak time.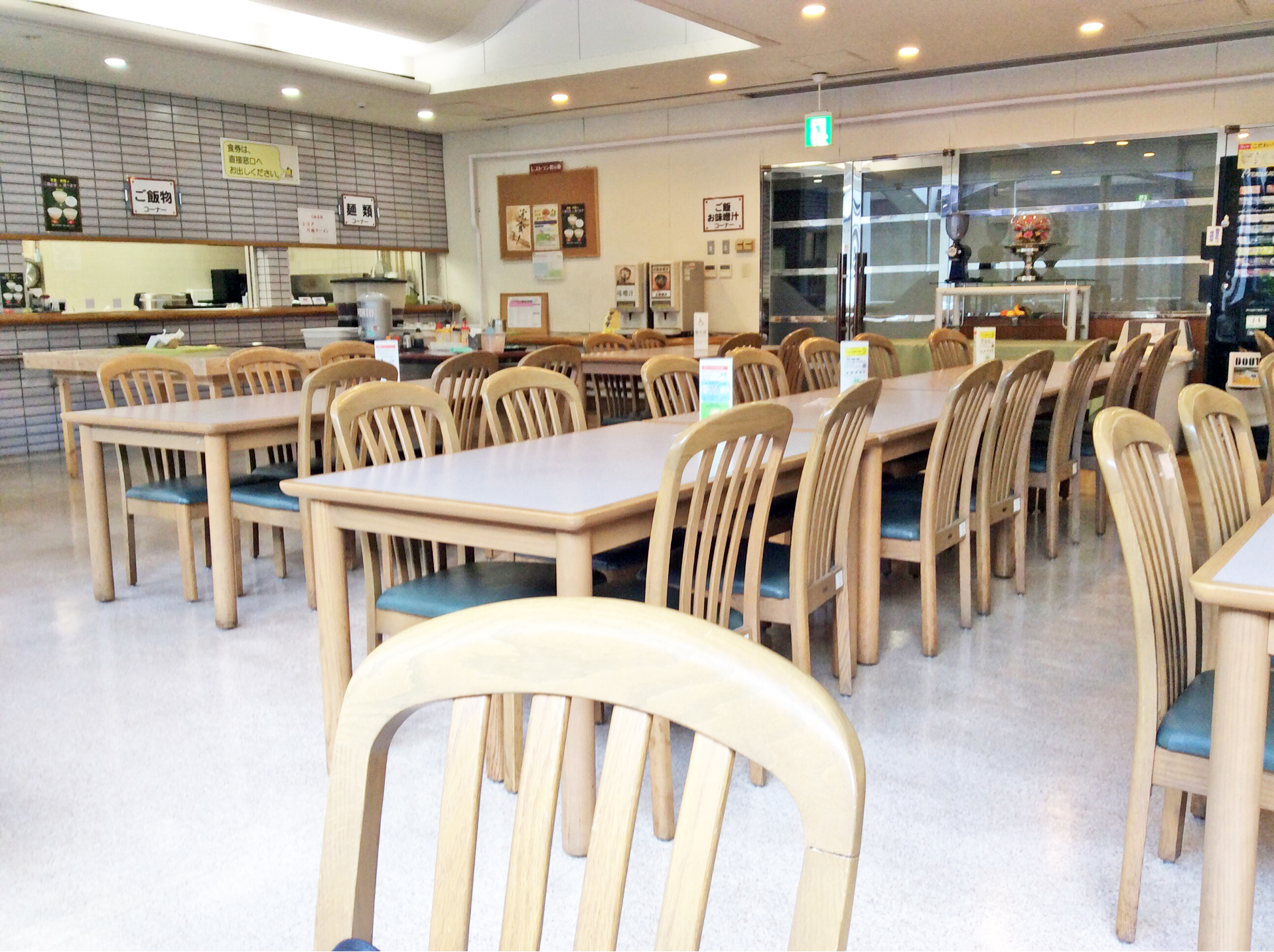 Daily special 600yen. The main dish was boiled pork cutlets.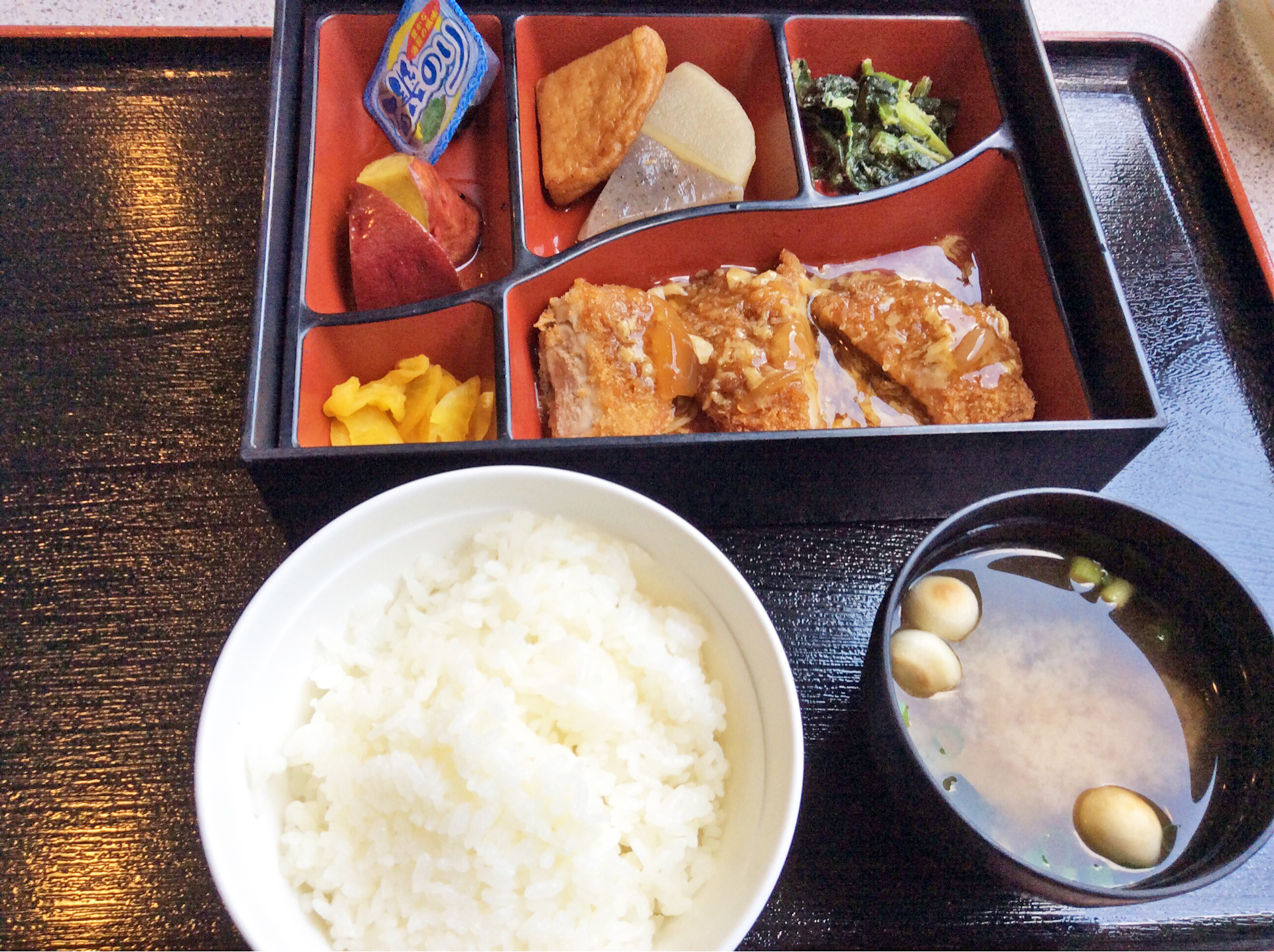 Koedo set 500yen. Baked meat and vegetables on rice with salad and Japanese Soba noodle (or Japanese Udon noodle).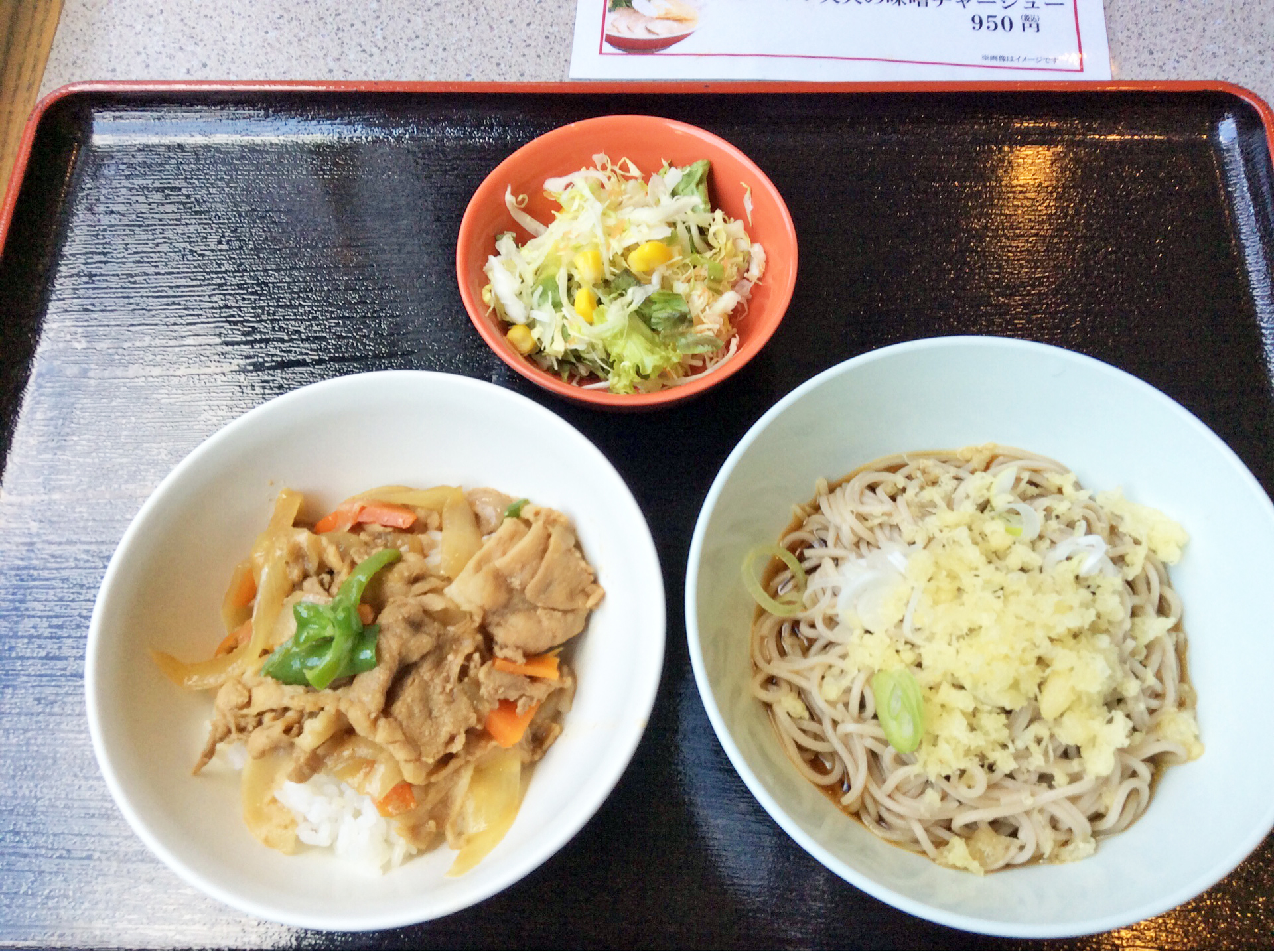 Koedo Kawagoe Ramen Shoyu 600yen.
Kind of nostalgic old styled simple taste ramen.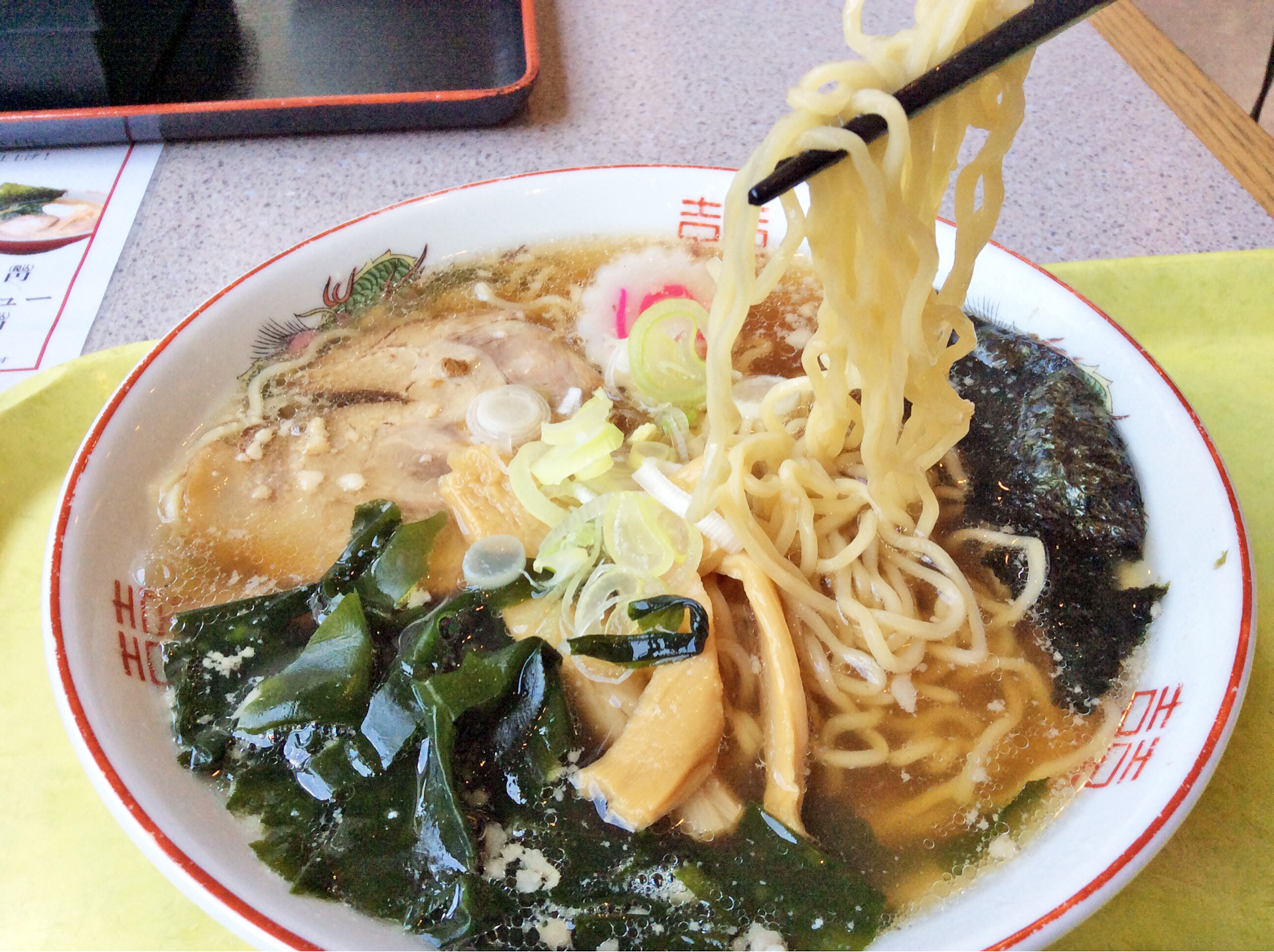 As the name was "Koedo Kawagoe Ramen", looked for some ingreidents which was originally, or specially from Kawagoe, but couldn't find anything.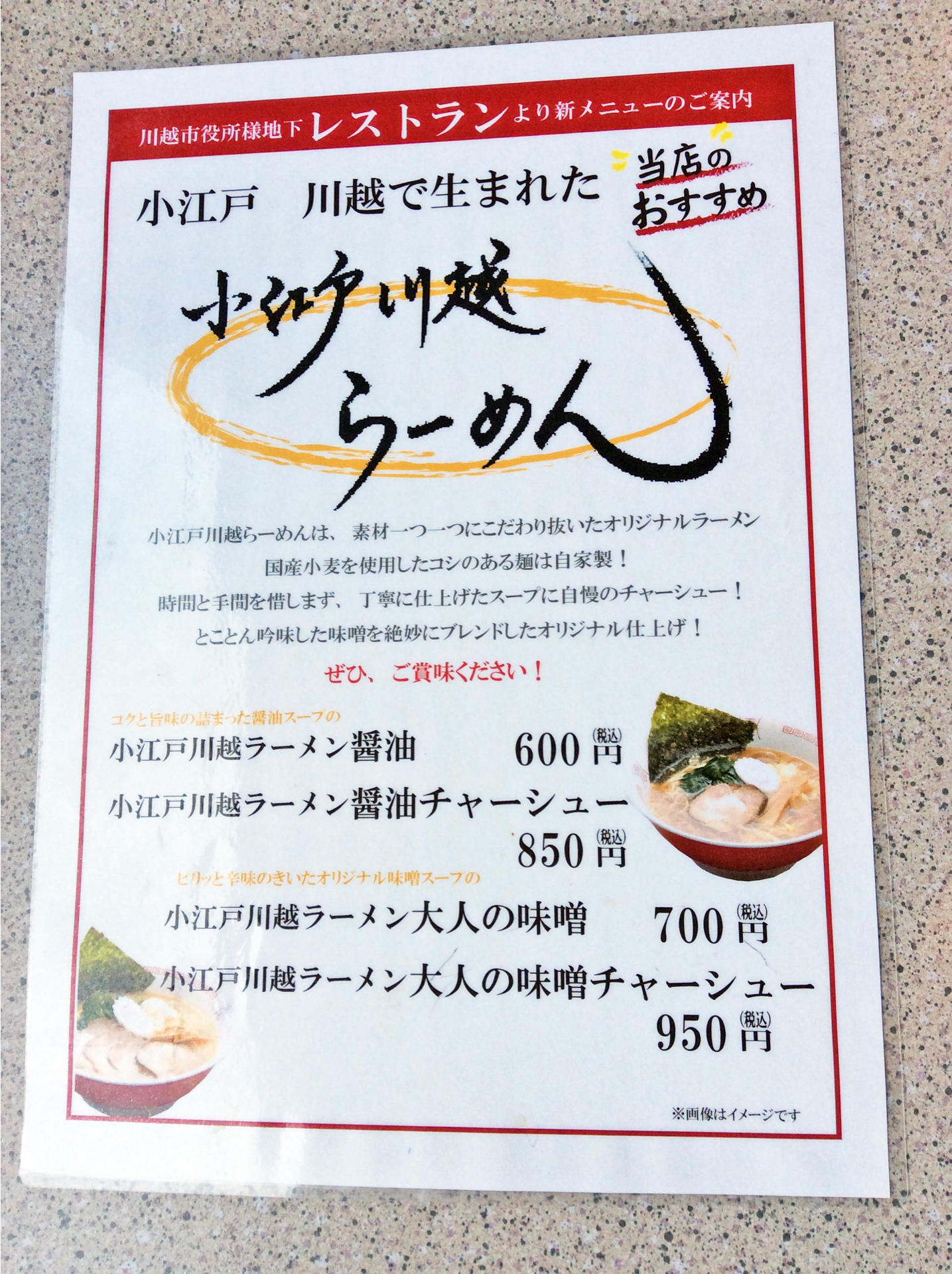 The open hour is the same as the Kawagoe municipal office so they are closed on the weekend. If you go on sightseeing to museums on the weekdays why don't you stop by.
* be carefule they only seve lunch
"New Fuji" a cafeteria on the basement of Kawagoe Municipal Office
*anyone can use
Name:New Fuji
Address:3-1-1 Motomachi Kawagoe-shi
Open:11:15~13:45 (do not serve dinner)
Open when Kawagoe municipal office is open. They are closed when the municipal office is closed.