"CM2 OFFICE" – Pasta Restaurant
We would like to introduce a restaurant specialized in Pasta, "CM2 OFFICE" which has just opened in May. A bit strange name for a Pasta restaurant…
* There is an Italian restaurant "Osteria Sato" on the 2nd floor.
To get to the restaurant from Kawagoe station, go through CREAMALL shopping street and turn right at the Crea Park. You'll find it on your left.
About 10 minutes walk from Kawagoe Dai-Ichi Hotel.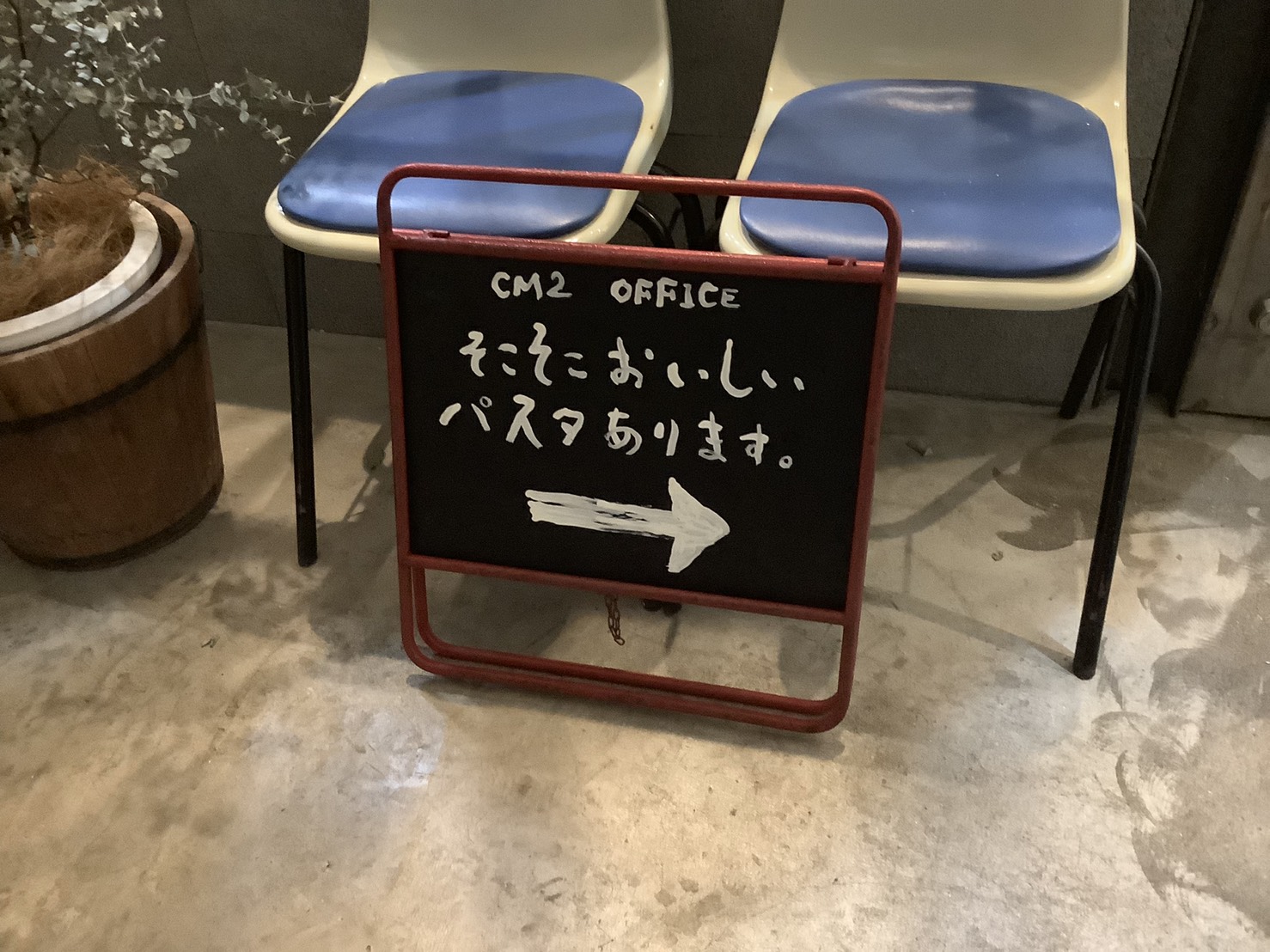 The sign board says, "we serve Pasta tastes pretty good"…. The Pasta tasted not only "pretty good" but was soooo delicious!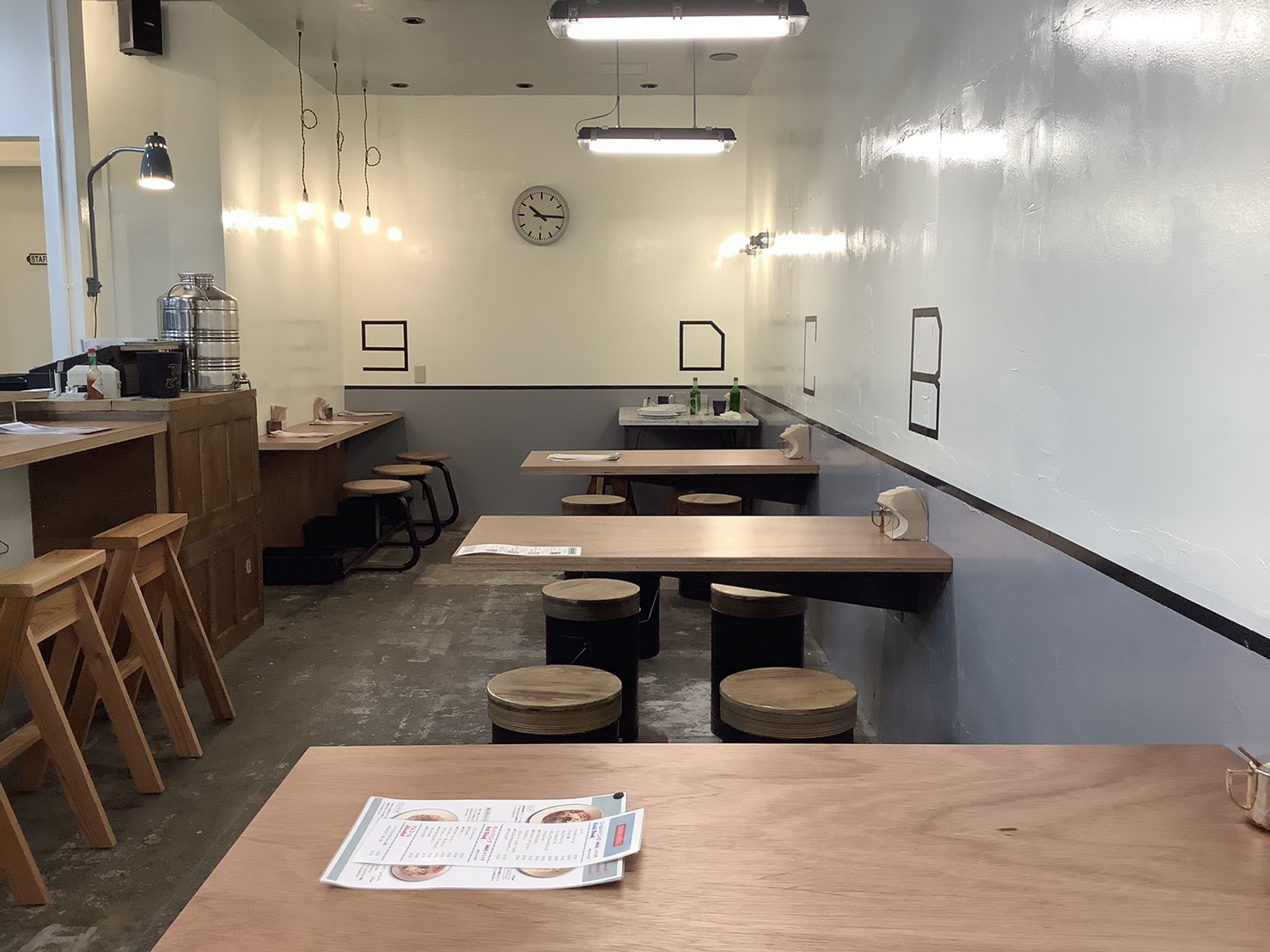 Inside the restaurant, there isn't any fancy decoration, only simple tables and counter seats.
Why the owner put "office" in the restaurant's name? The "office" meant to be a laboratory of pasta.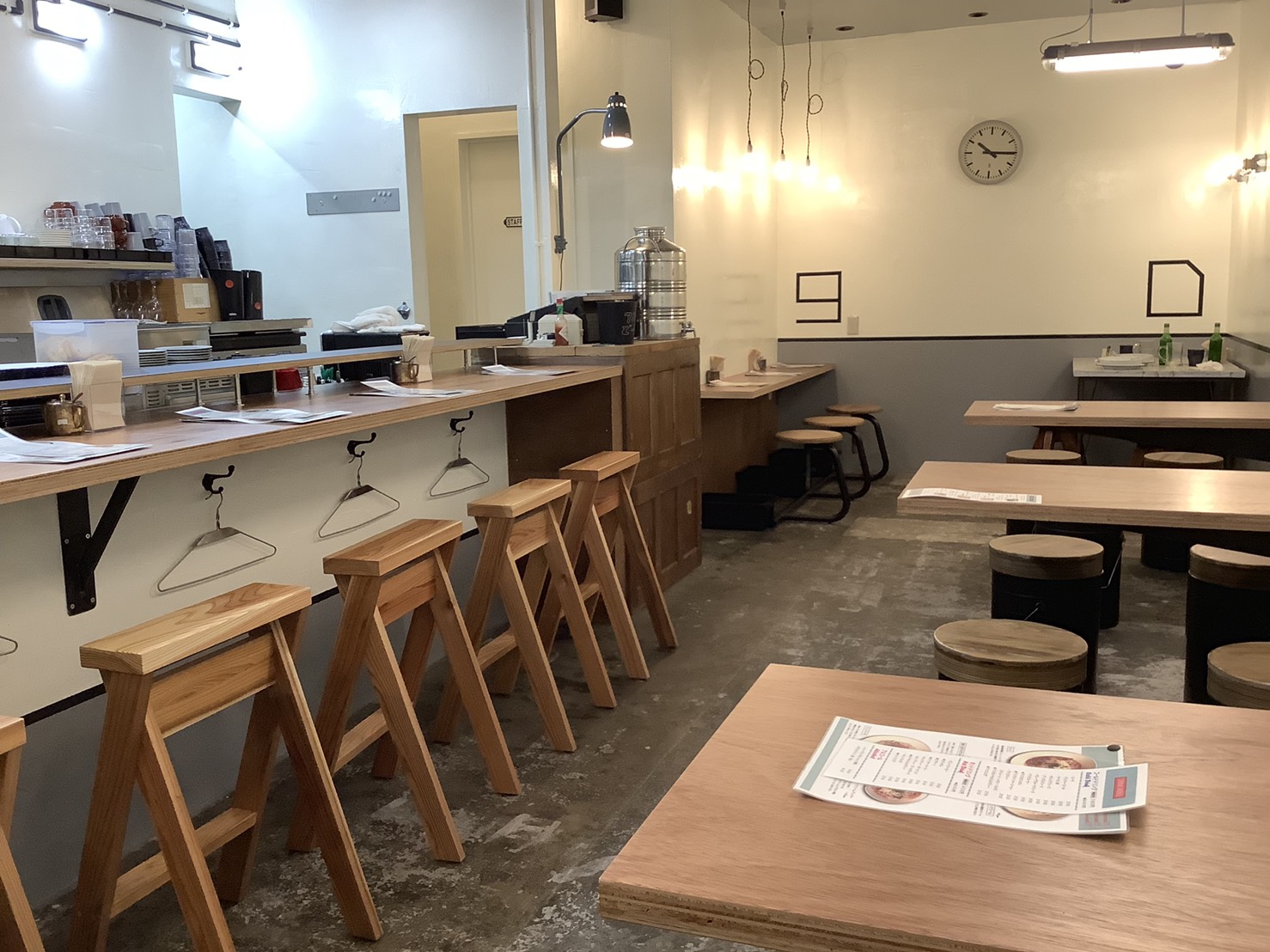 There is a luggage space inside the chairs at the tables. You can open the lid of it.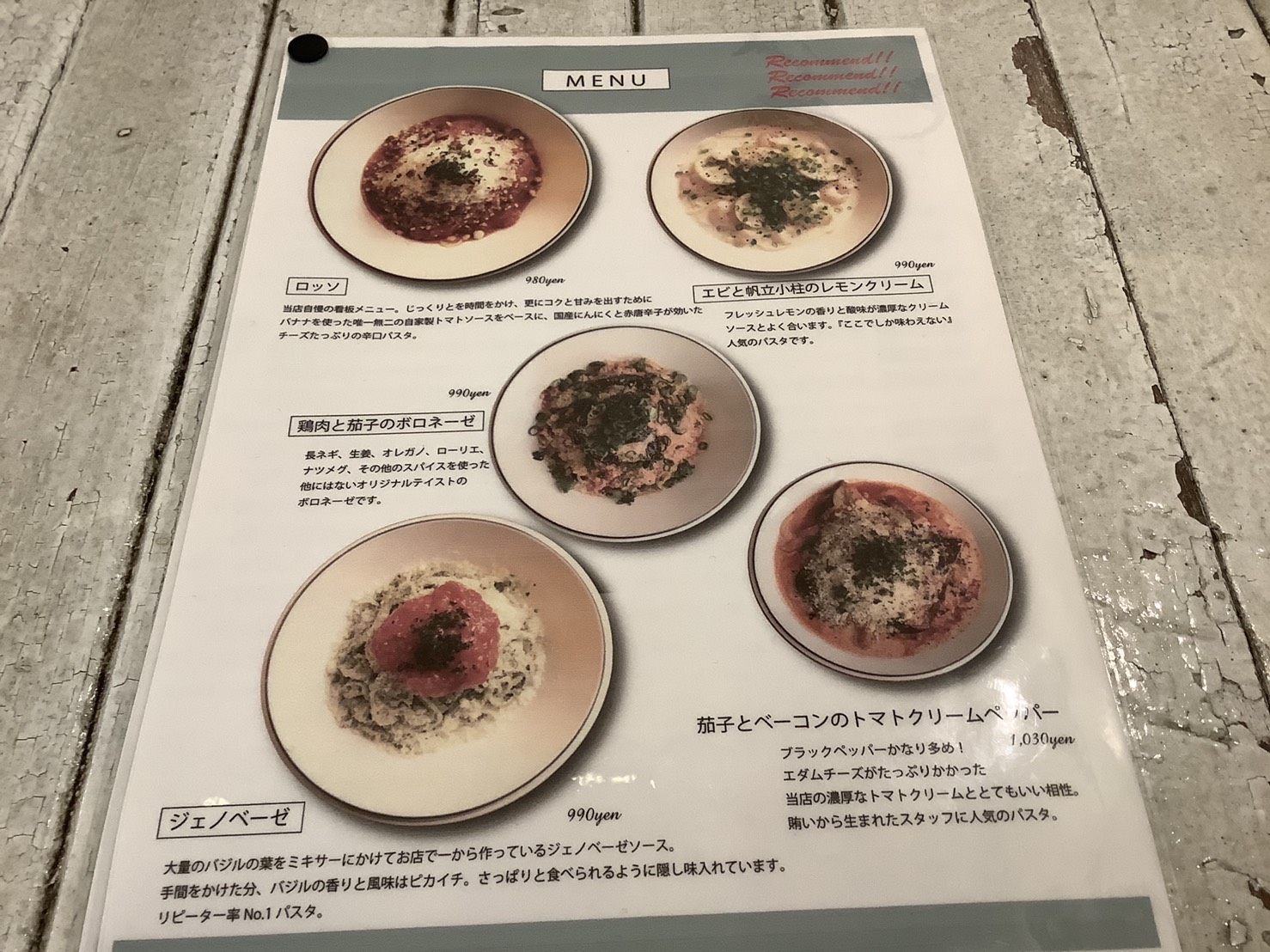 The restaurant's recommendation – top 5 dishes on the cover (you can find 50 kinds of pasta if you open the menu);
Rosso (spicy tomato sauce with lots of cheeze)
Shrimps & Scalops Lemon Cream Sauce
Chicken & Eggplants Boroneze (meat sauce)
Eggplants & Bacon Tomato Cream Pepper Sauce
Genovese (basil sauce)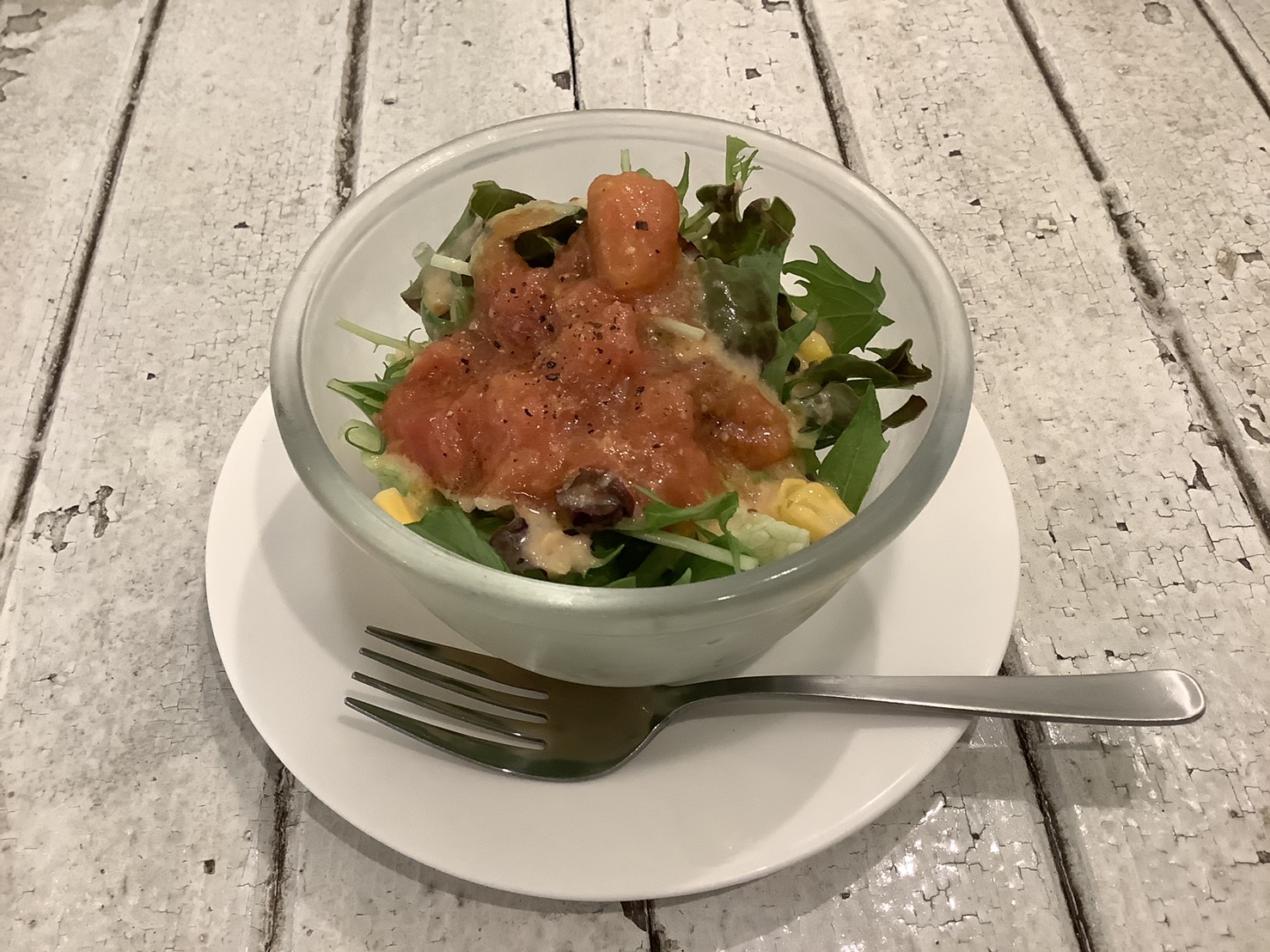 Let's start with mini salad – 250yen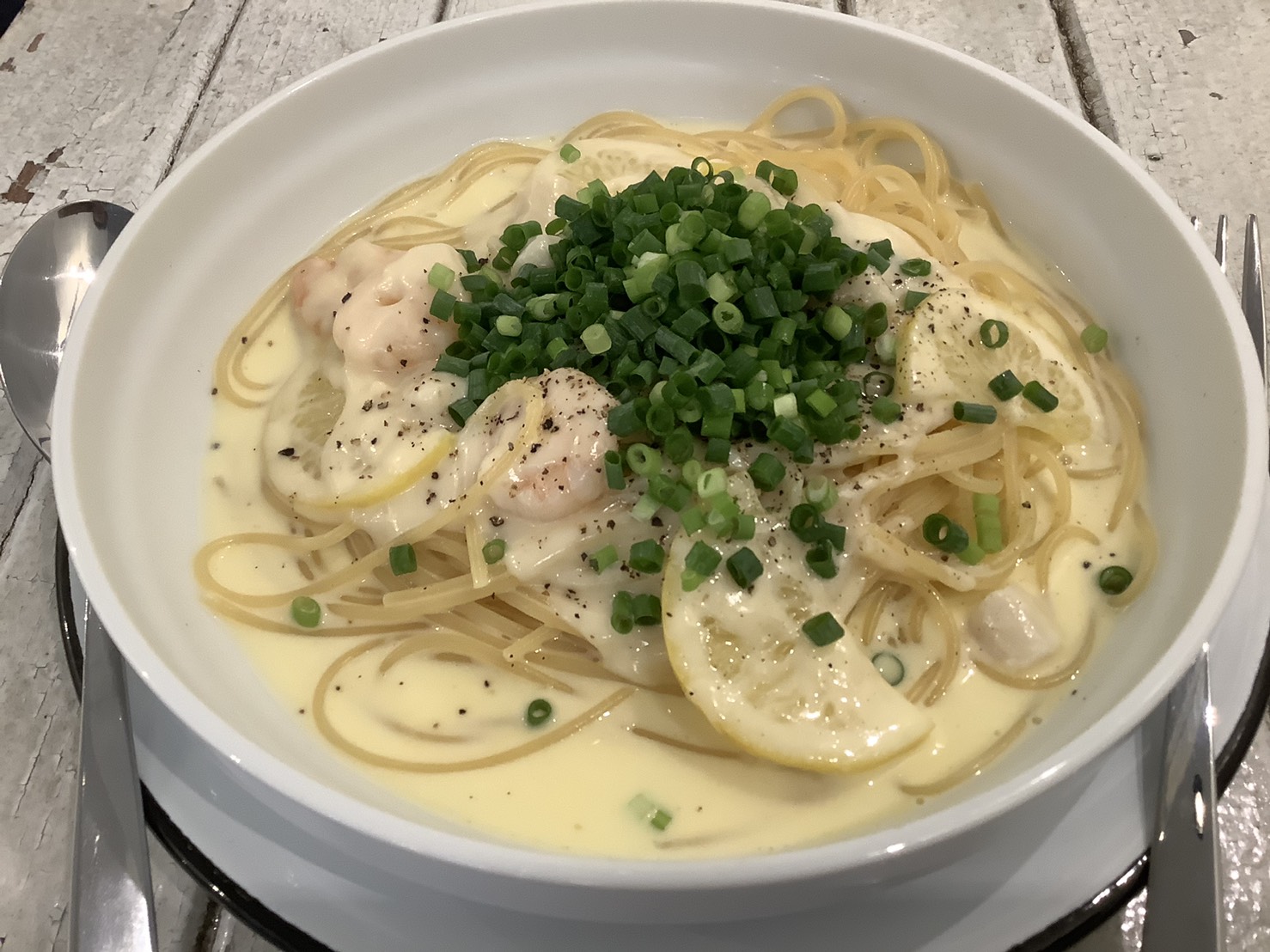 This is the Lemon cream sauce pasta with shrimps and scalops. Mixture of thick creamy sauce with sour lemon flavor, very rich but fresh, the beauty of the complexity of flavors. 990yen.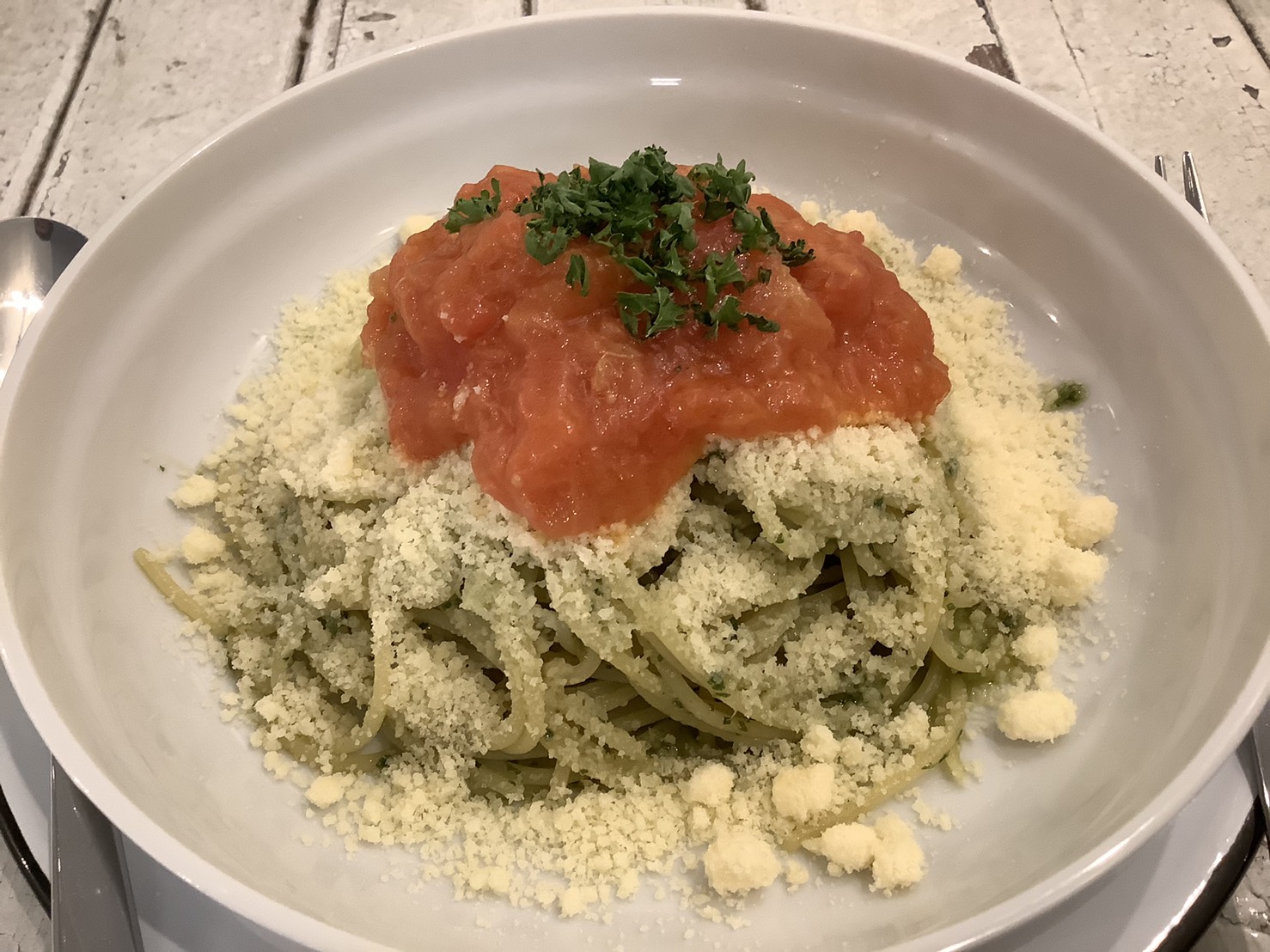 And this is Genovese. Lots and lots of grinded cheeze on top. You would love this if you like cheeze. The basil sauce is made in the restaurant using a juicer mixer from the fresh leaves.
This one is 990yen, too.
We chose dried pasta this time but you can also select "fresh pasta" with +100yen.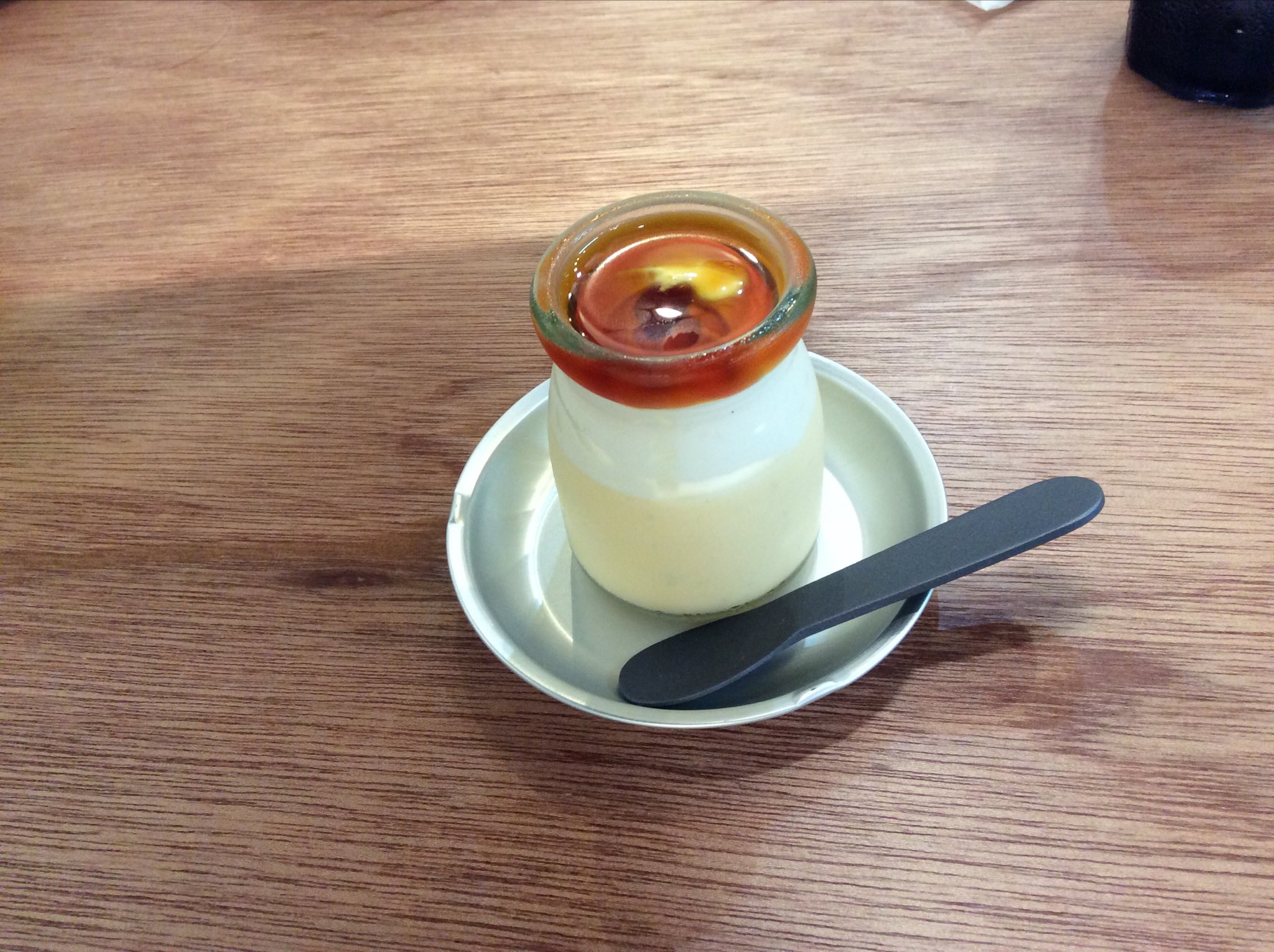 This one is a popular dessert; home made pudding. 250yen.
For those who is not satisfied with a little portion of fancy pasta, we would strongly recommend to try this restaurant once.
CM2 OFFICE
Name: CM2 OFFICE
ADDRESS: Crea Park Enomoto 1F. 10-9 Wakita-machi, Kawagoe-shi ※ about 10 minutes walk from our hote
OPEN: 11:00 ~ 22:00 ※ refer to the shops's SNS etc. for the detail