Coffee shop in a flower shop "Kakara"
We introduce "Kakara" a coffee shop located two minutes walk from West exit of Kawagoe station.
* West exit is the oposit side of East exit of Kawagoe station where Kawagoe Dai-Ichi Hotel located.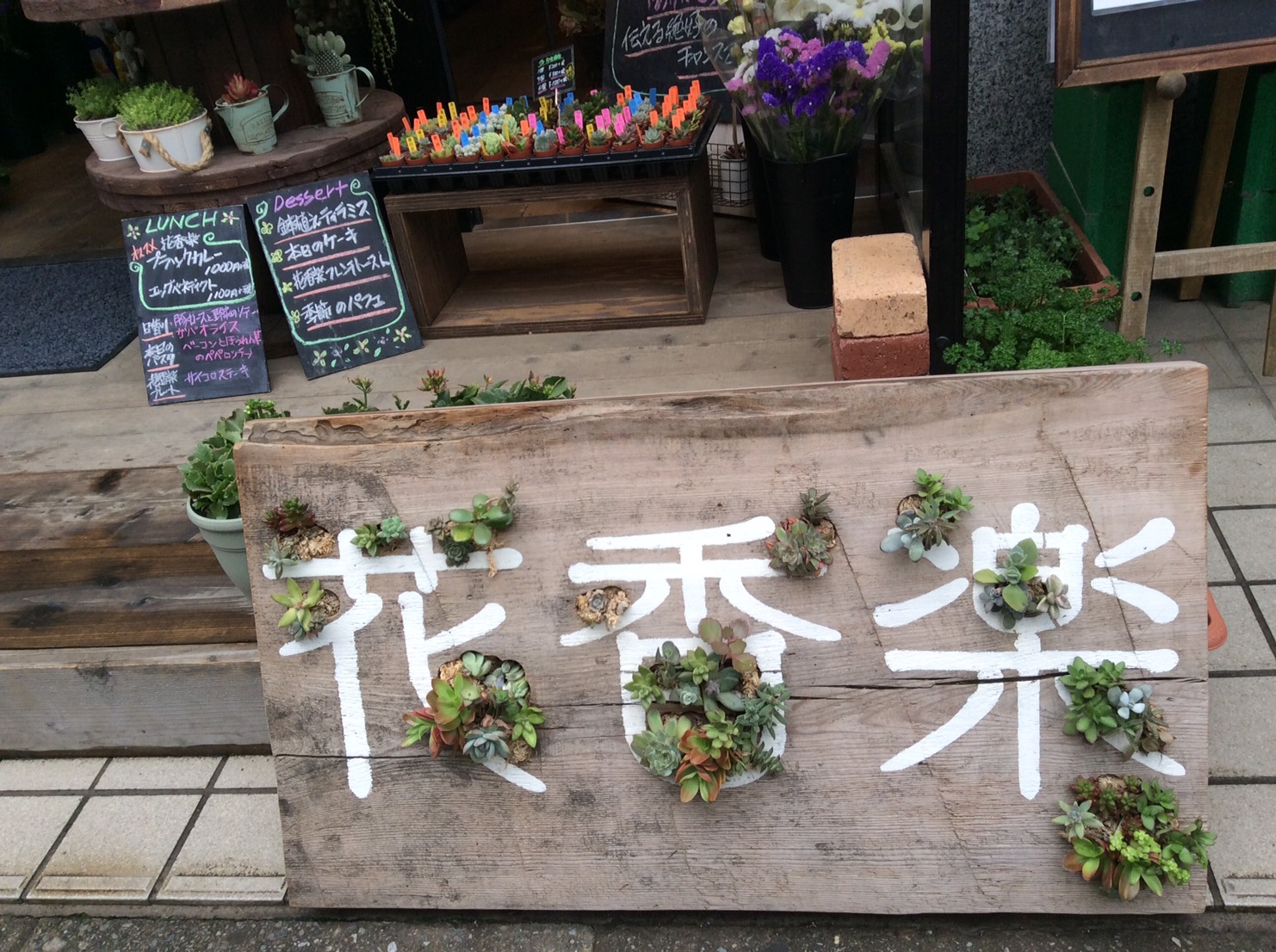 Looks like an ordinary flower shop but if you look at closely, there is a menu at the front of the shop and there is a Café inside.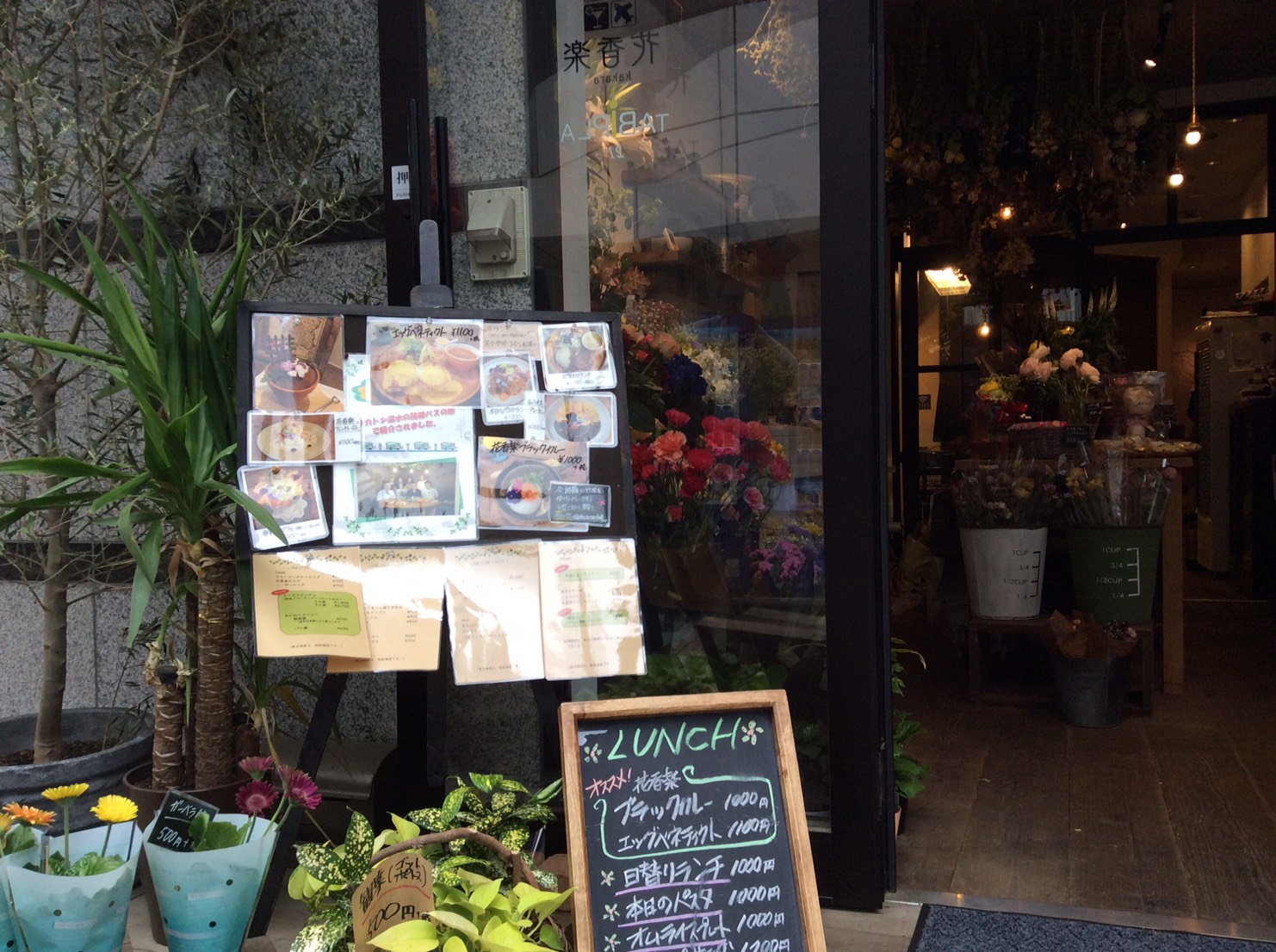 Cozy atomosphere where women would like.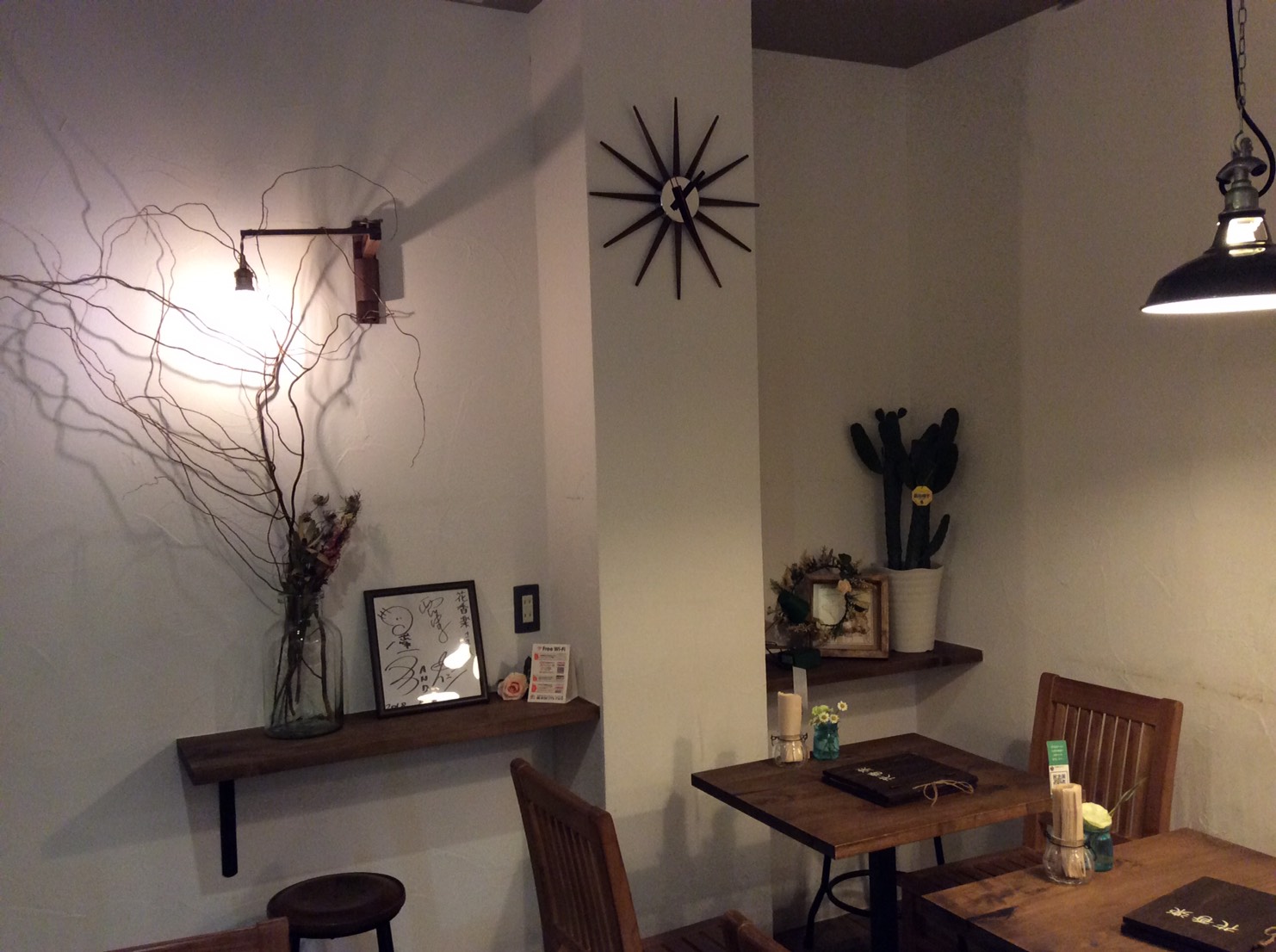 You can relax here.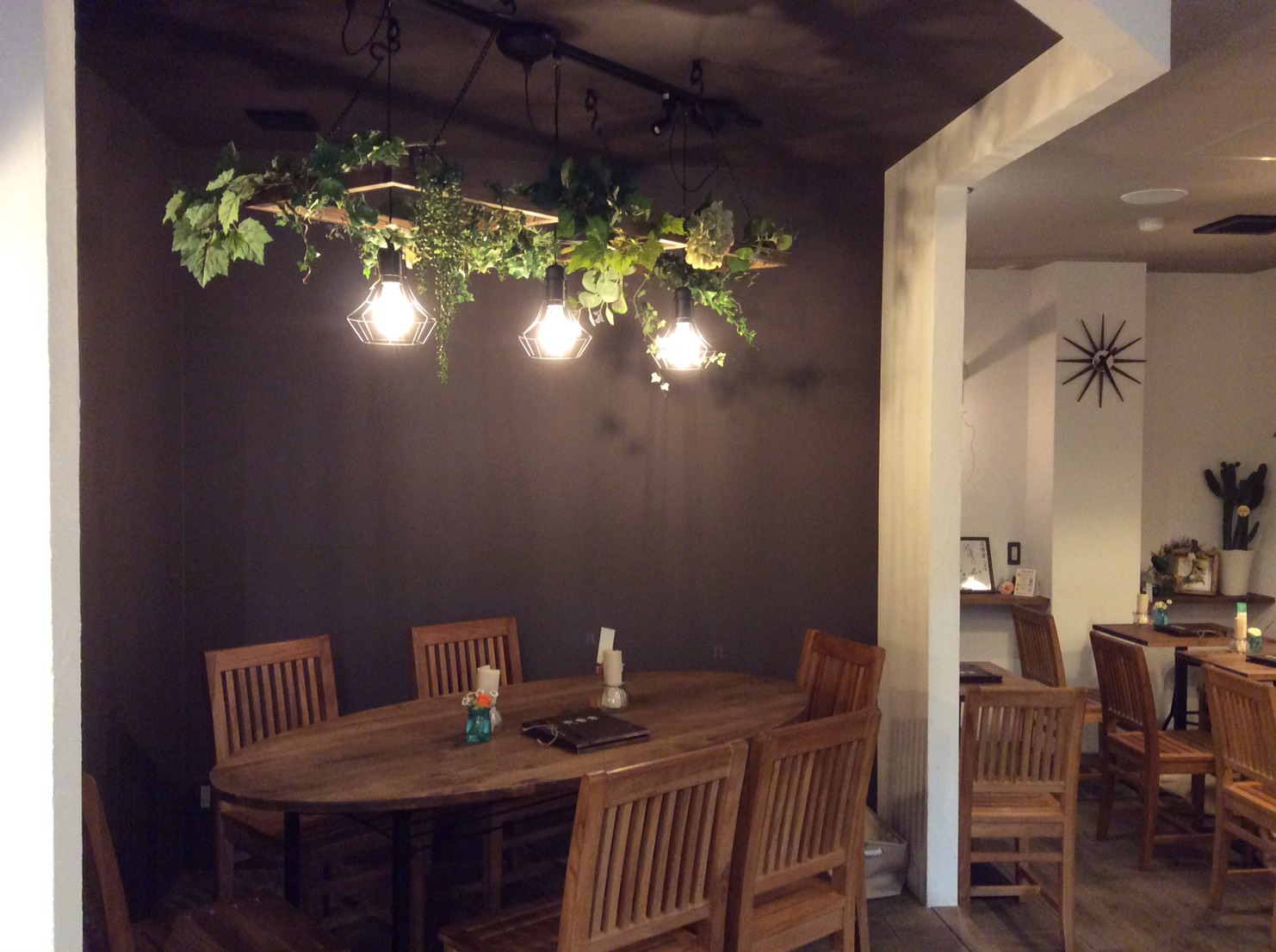 We had the Pasta Lunch this time, but forgot to take photo of it…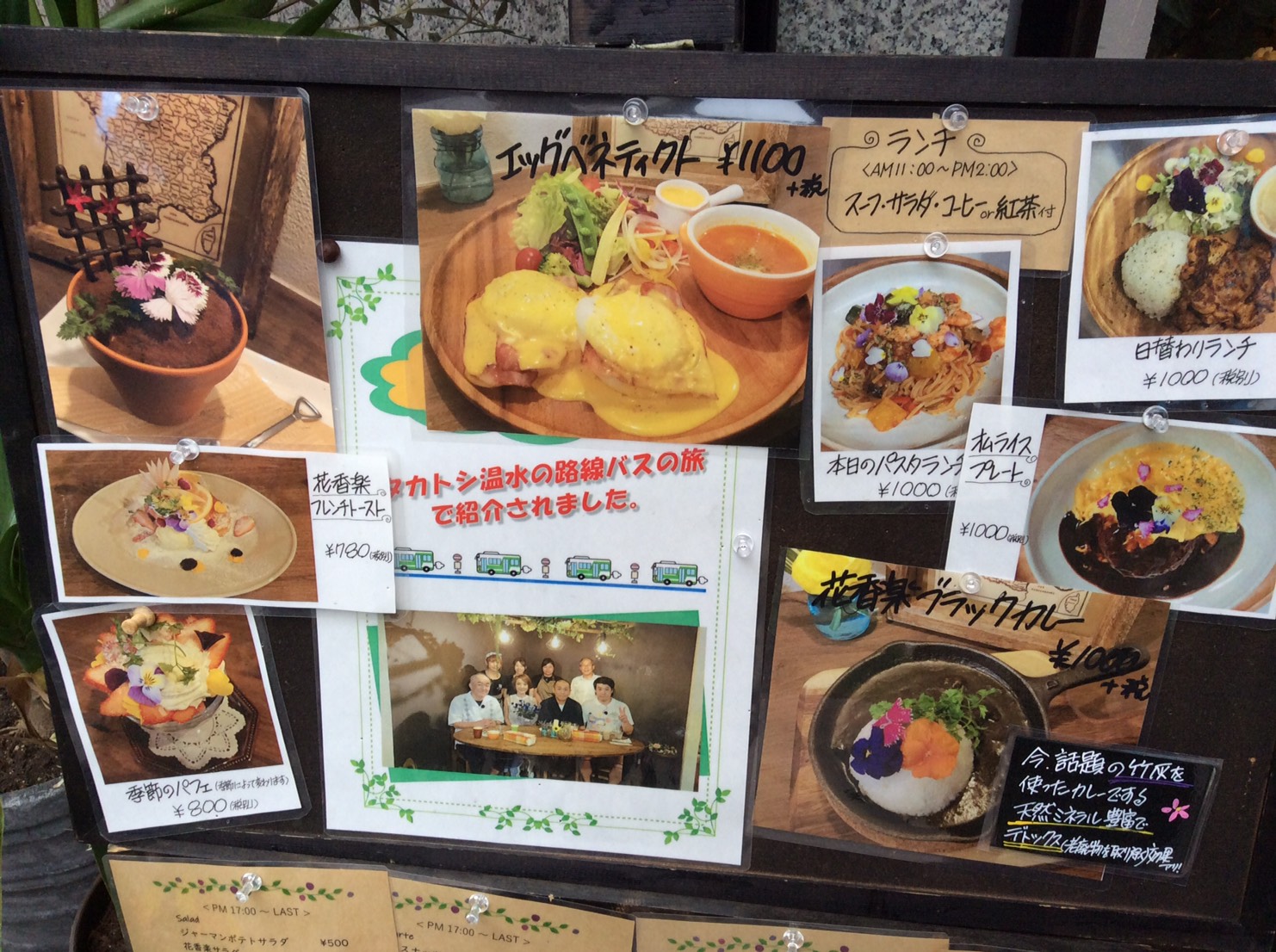 Pasta was good and the turnip soup was really nice! This shop was introduced by TV show "Takatoshi & Nukumizu's bus trip"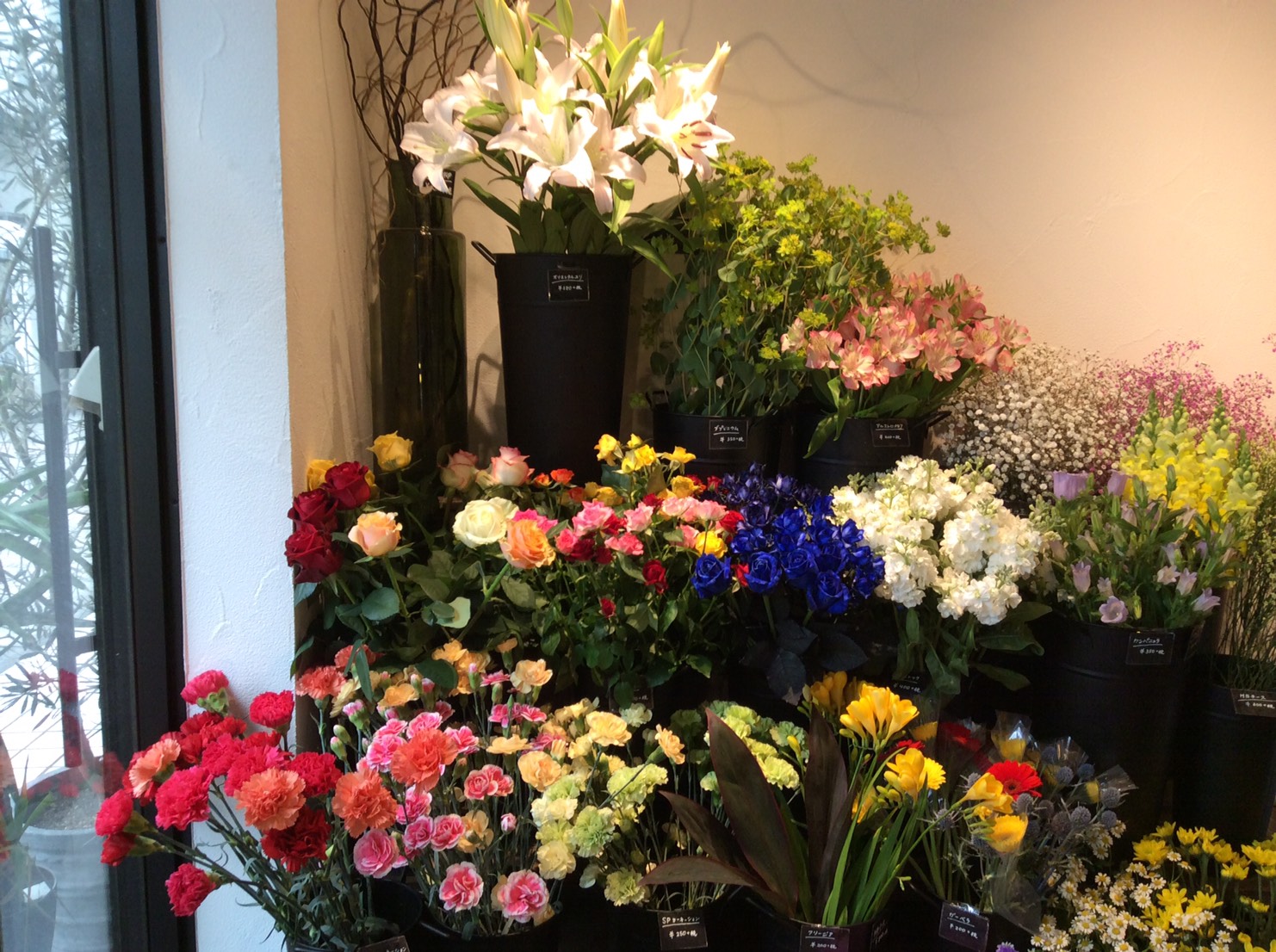 Many kinds of flowers are welcoming you.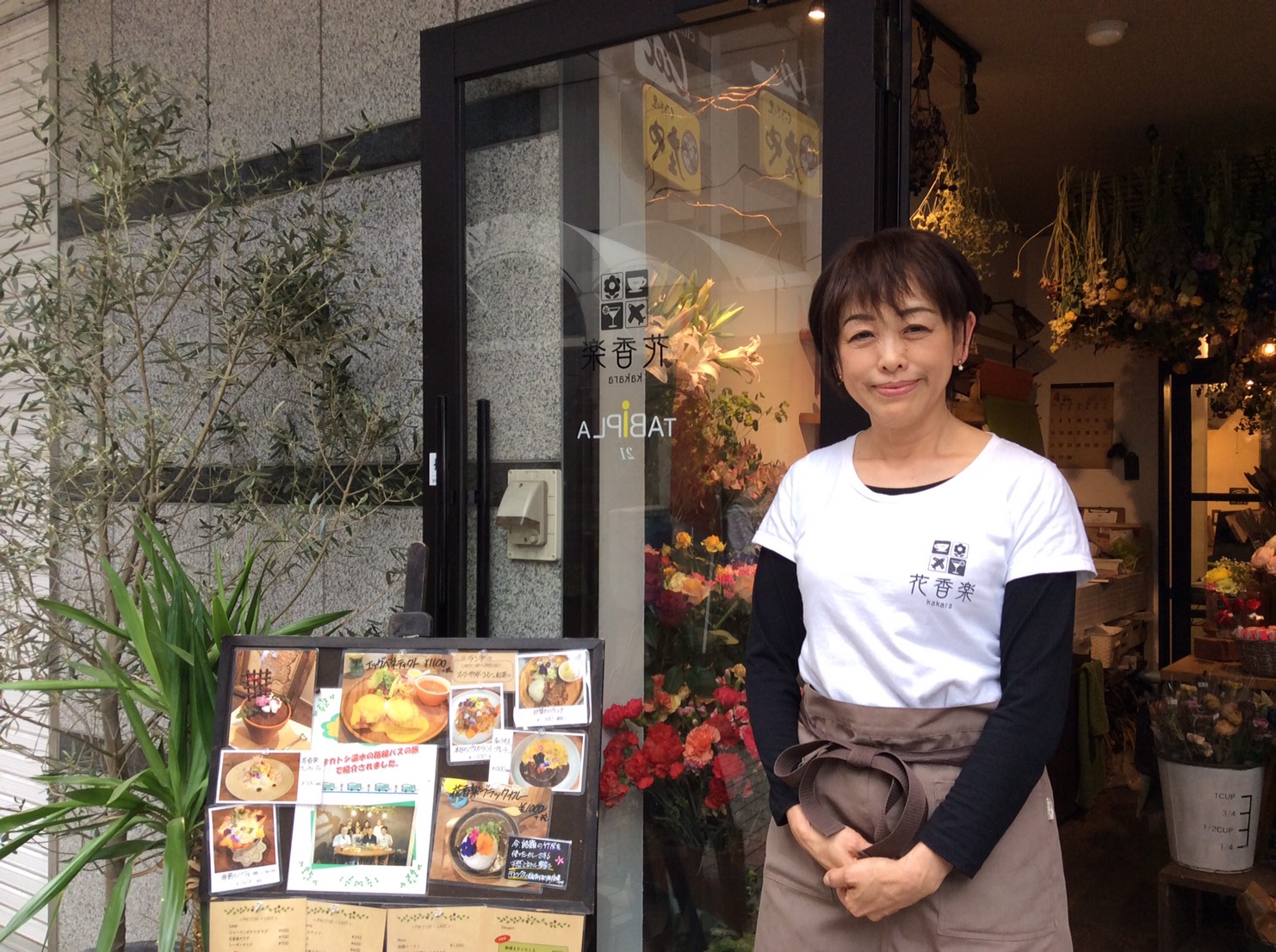 Please try once!
Café "Kakara"
Name: Kakara
Address: KJ Dai-2 Building 1F, 6-31 Wakita Honmachi, Kawagoe-shi
Open: [Tuesday~Saturday] 11:00~121:30 (L.O.21:00) [Sunday] 11:00~20:30(L.O.20:00)
Close: every Monday, the 3rd Sunday
※ Lunch:11:00~14:00
※ Tea Time:14:00~17:00
※ Dinner:17:00~Last