[Kawagoe station East exit Lunch] Japanese Dining Kaguraya ~Wakita-cho Kawagoe-shi
This time we'd like to introduce "Japanese Dining Kaguraya" located 3 minutes walk from the east exit of Kawagoe station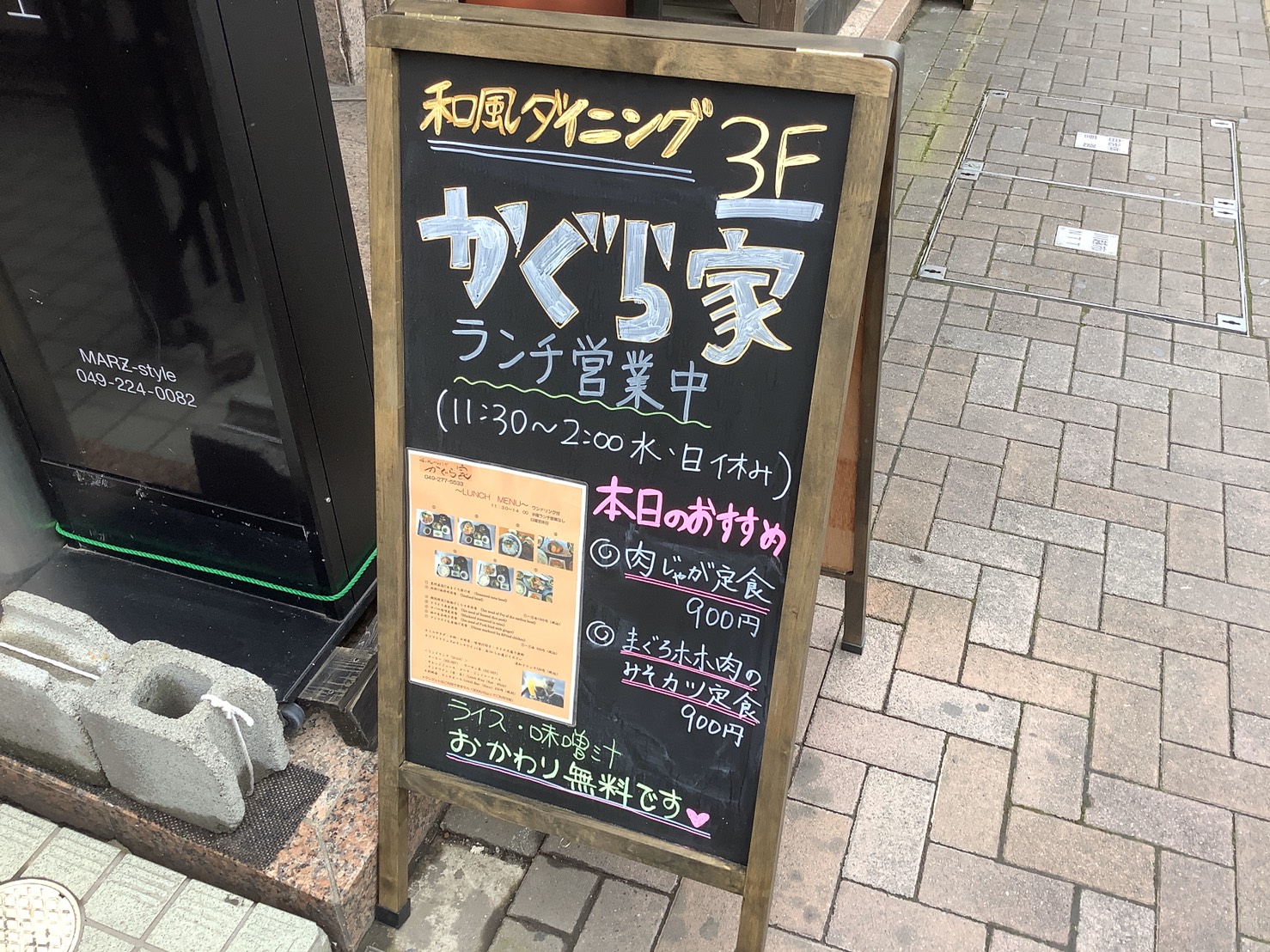 This shop is mainly open at night for Izakaya (Japanese tavern). We visited several times at night. Since we've heard that they were open for lunch as well, we came to try.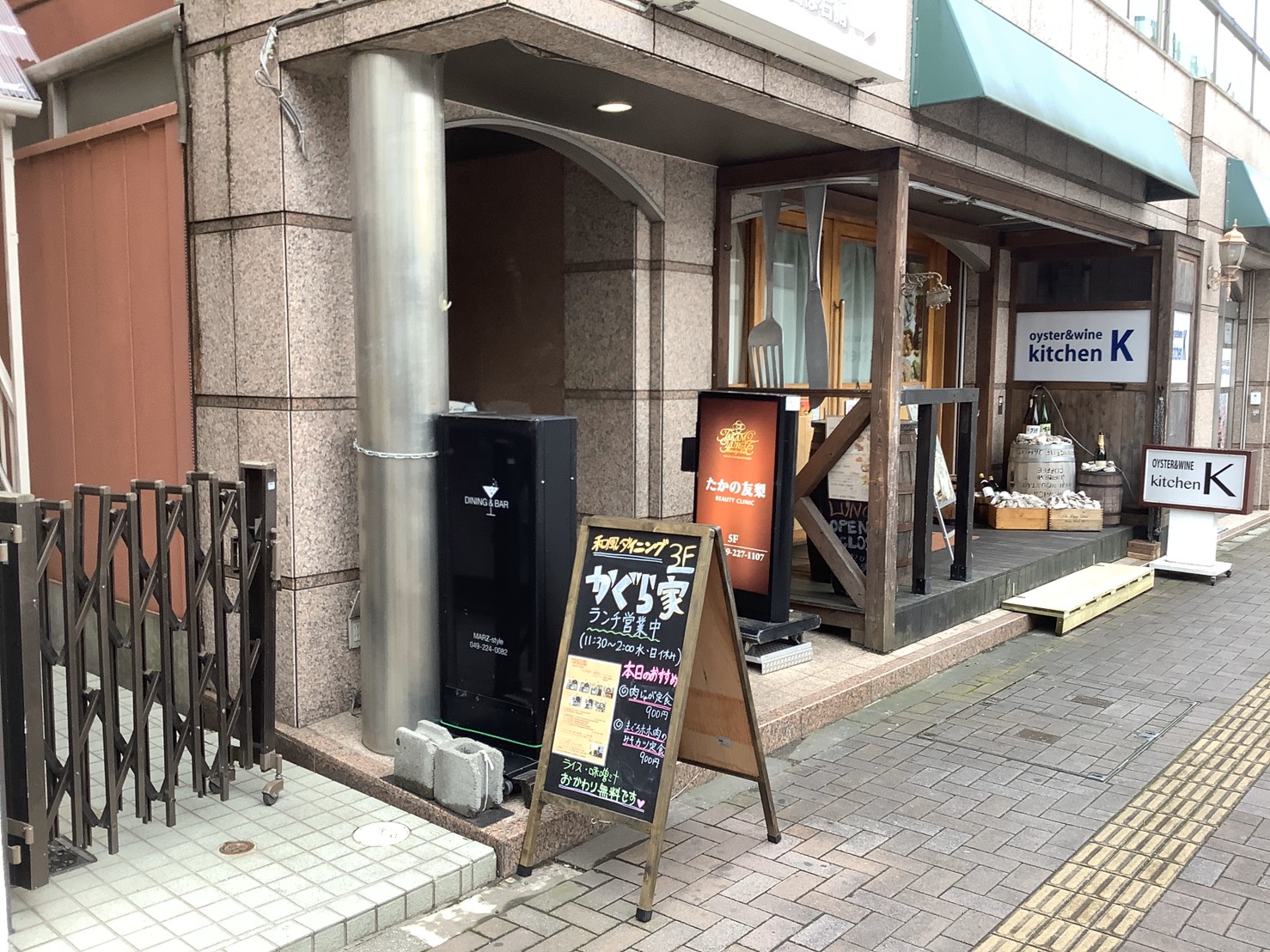 "Kaguraya" is located east exit of Kawagoe station, but the opposite direction to our hotel and on the 3rd floor of the building in front of the parking lot of "Modi".
On the first floor there is "Kitchen K" we introduced before.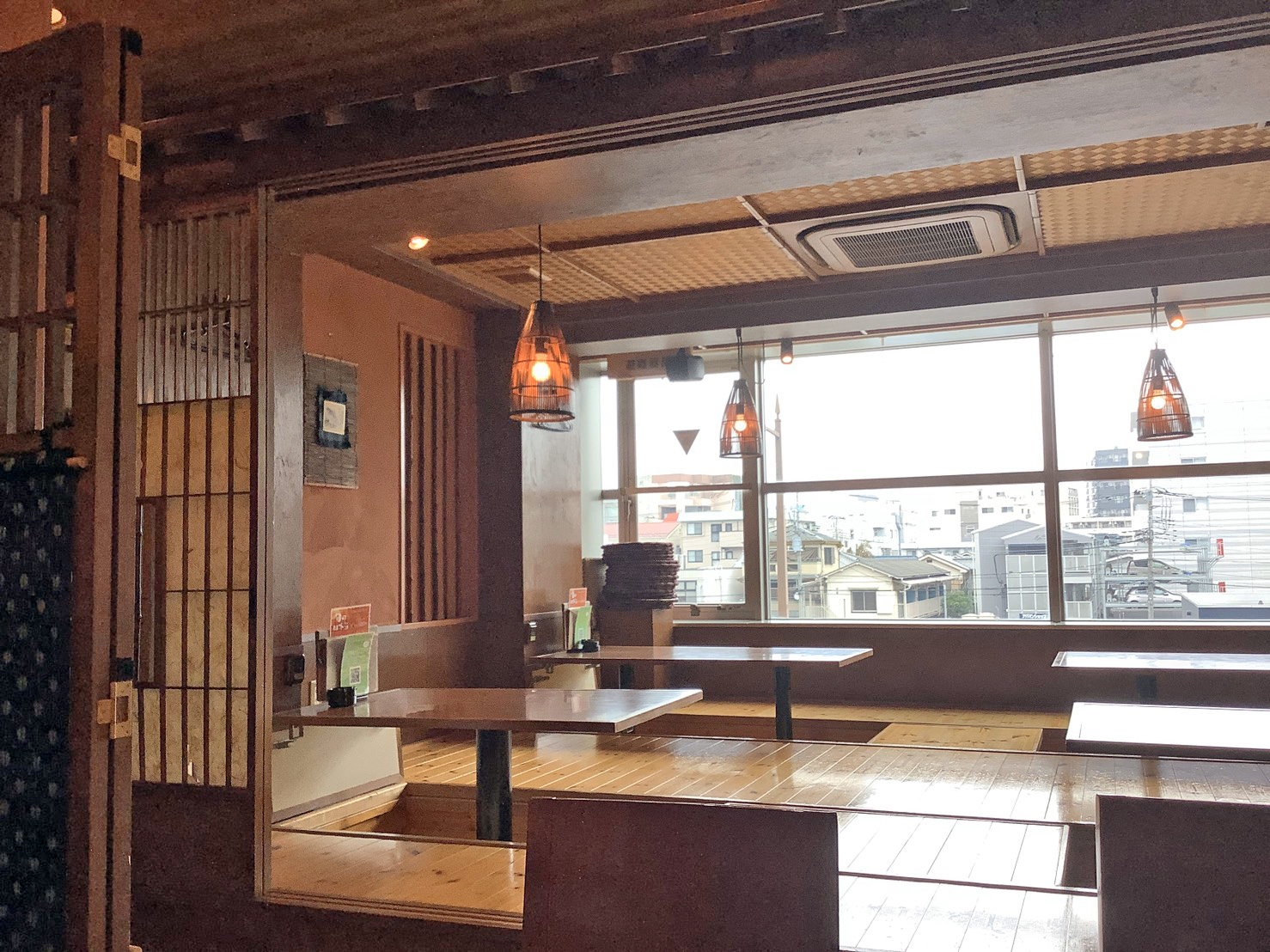 Inside the shop, there are table seats, semi private room seats, counter seats with nice view and other varieties of seats.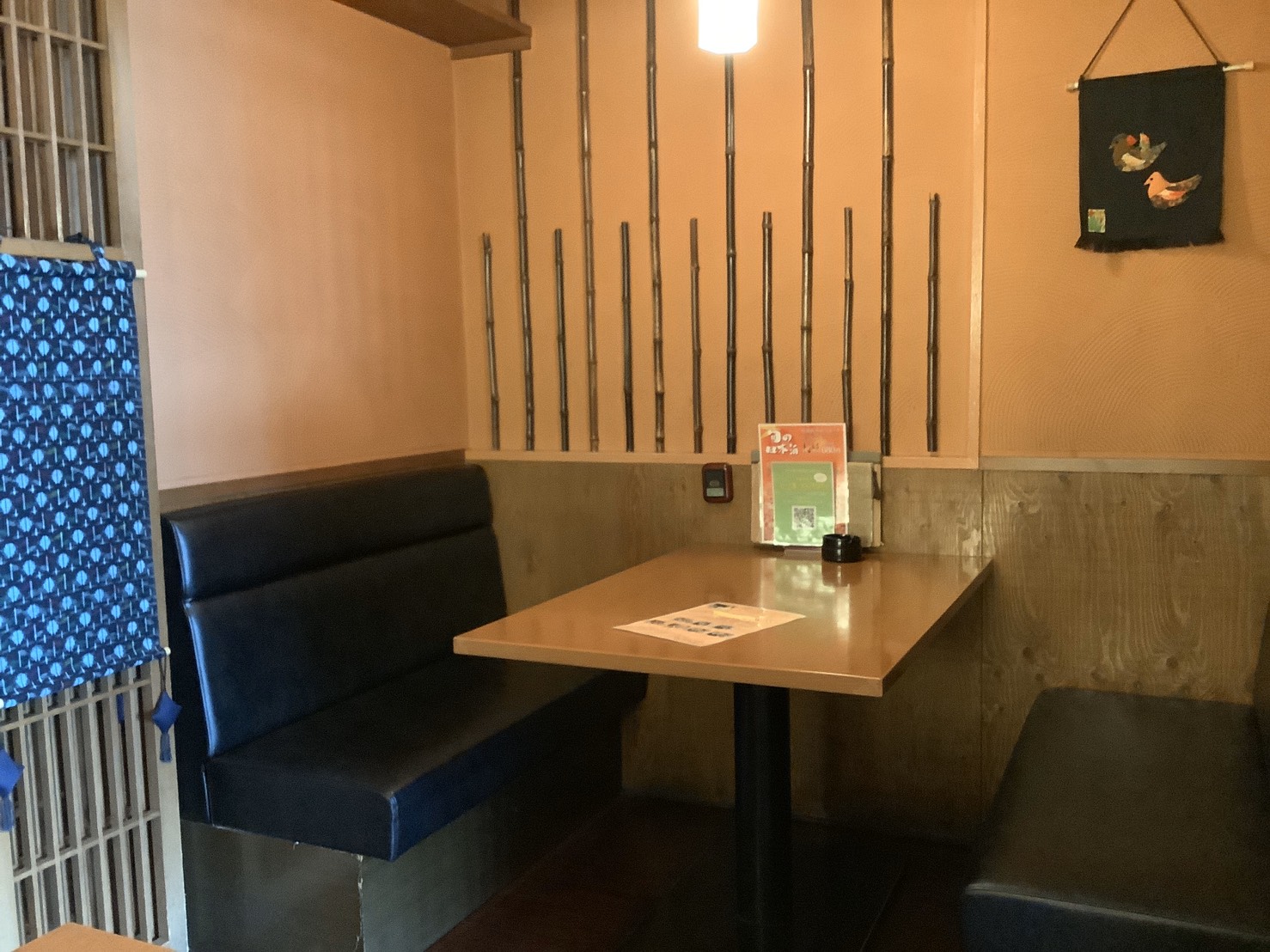 This is a room seats. You can close the door.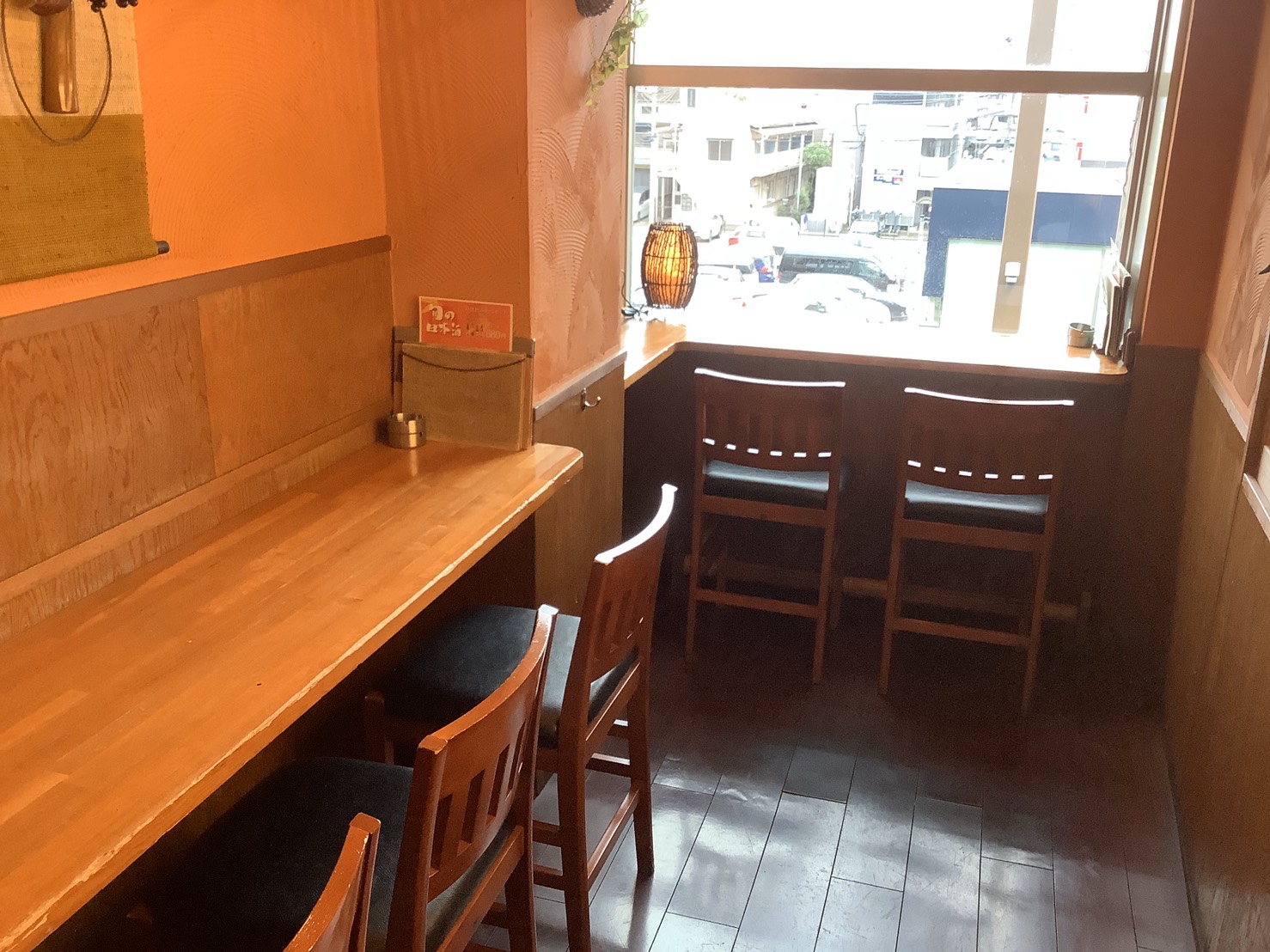 This is the counter table with a nice view seats. This seats is popular so you may need to reserve it…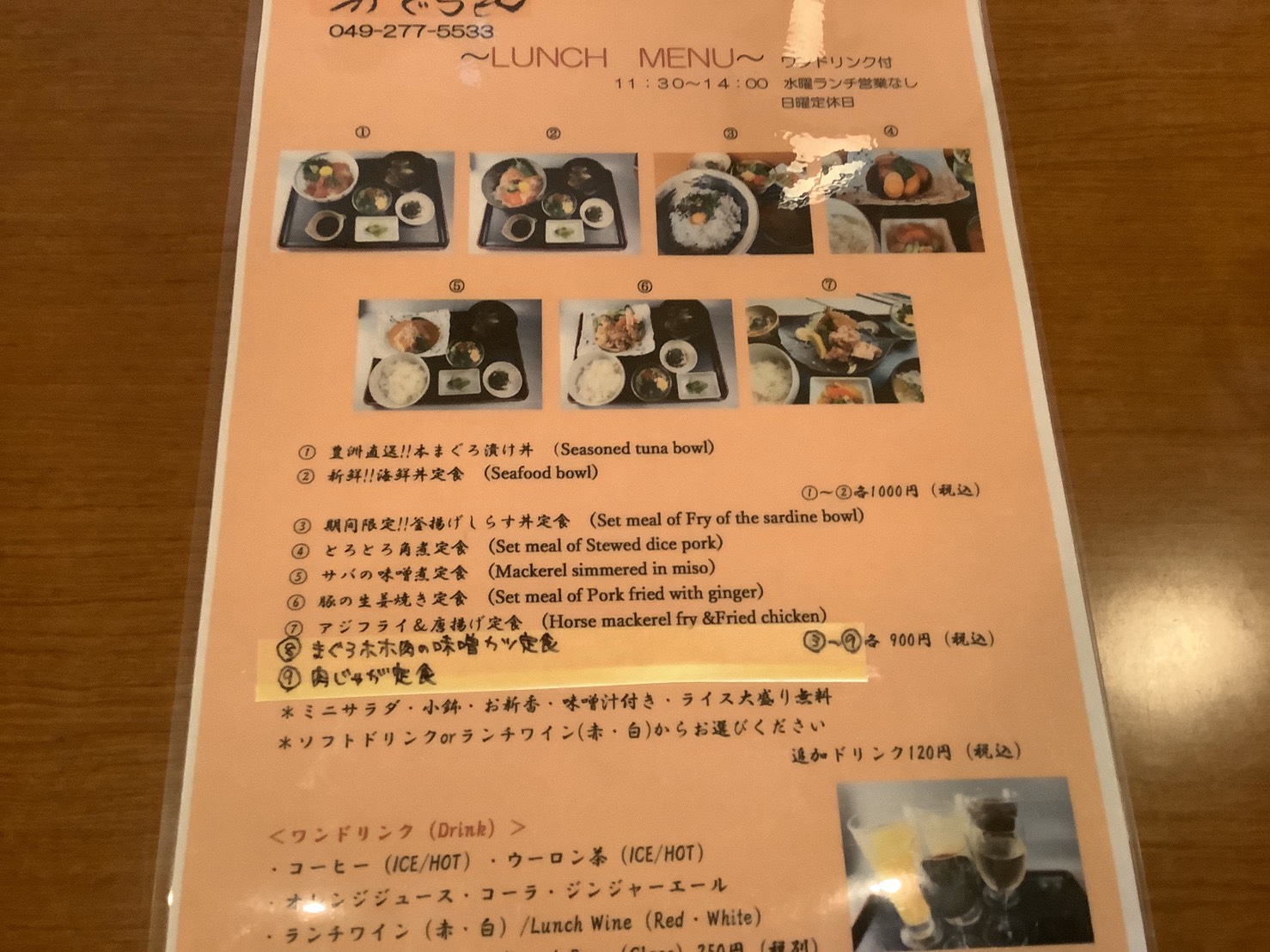 Menu. So many dishes. You can eat as much rice and miso soup as you can eat. This time we chose "Toyosu Chyoko! Honmaguro Zuke Don (Tuna bowl)" & "Maguro Hoho-niku no Miso Katsu Teisyoku
(deep fried miso flavored cheek meat of Tuna set lunch)"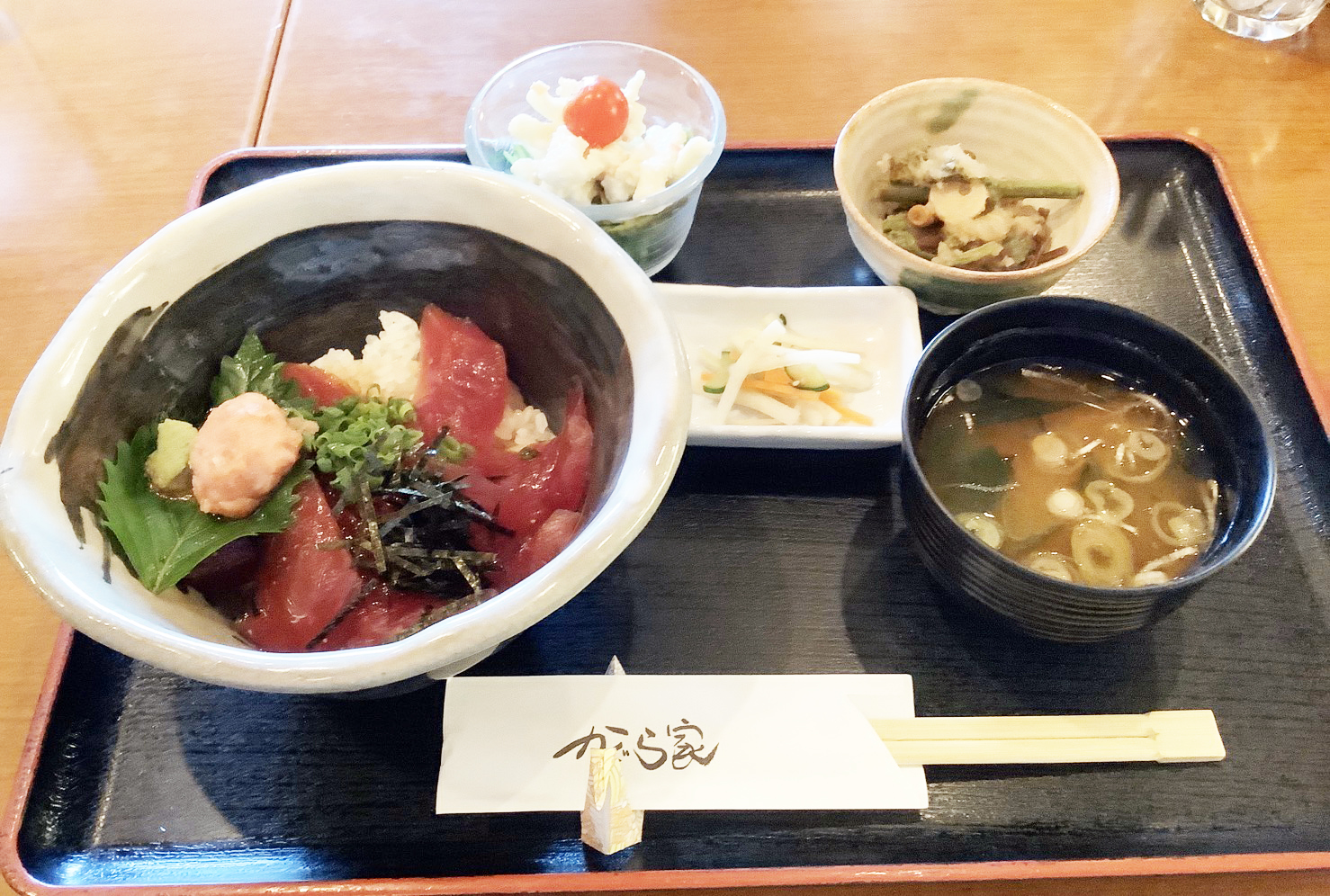 "Toyosu Chyoko! Honmaguro Zuke Don" 1,000yen ※ asked for a small portion of rice
Fresh tuna went well with steamed rice and was so delicious!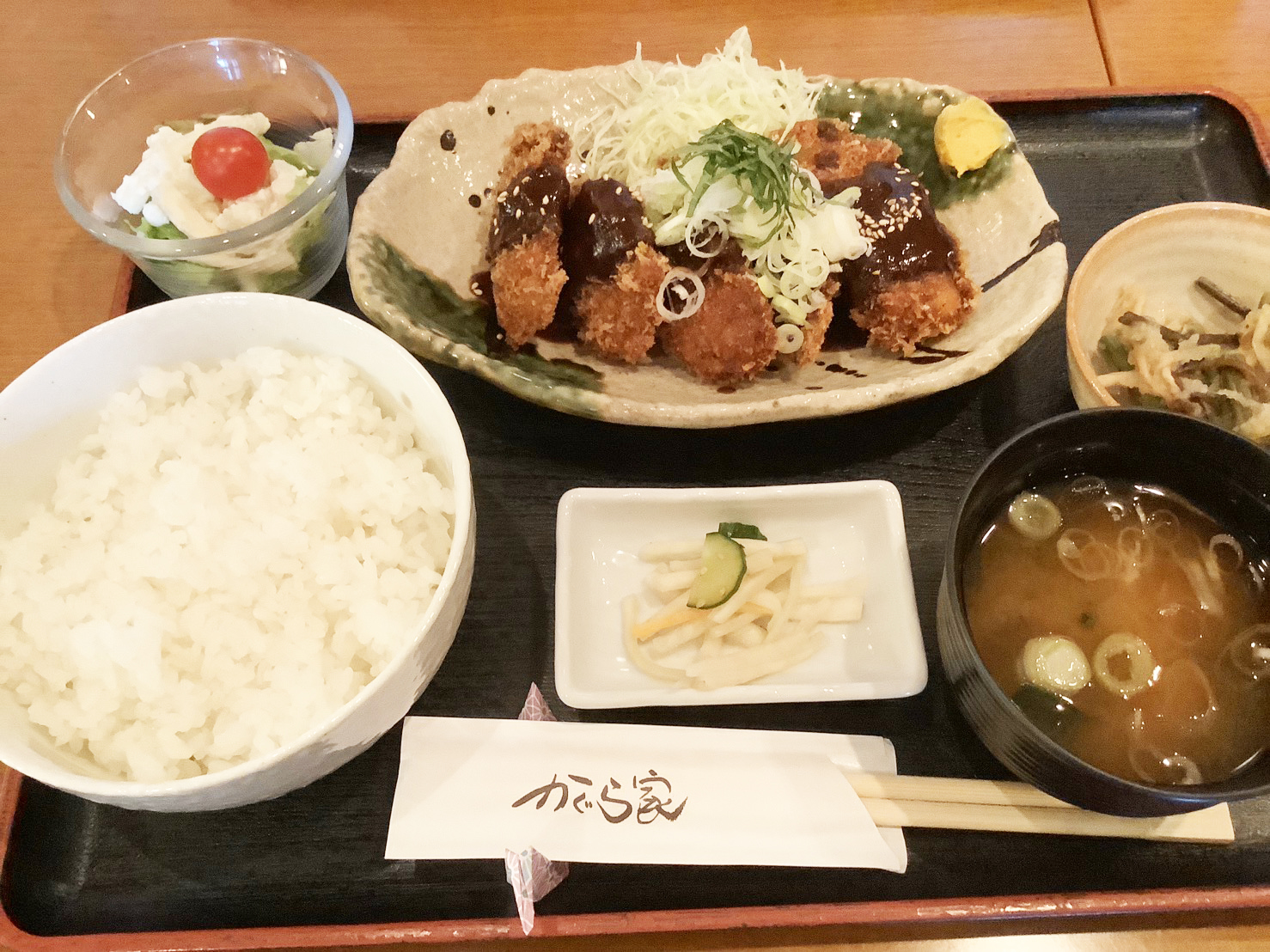 "Maguro Hoho-niku no Miso Katsu Teisyoku" 900yen
Crispy cutlet of tuna was so delicious and eat them up all so quickly.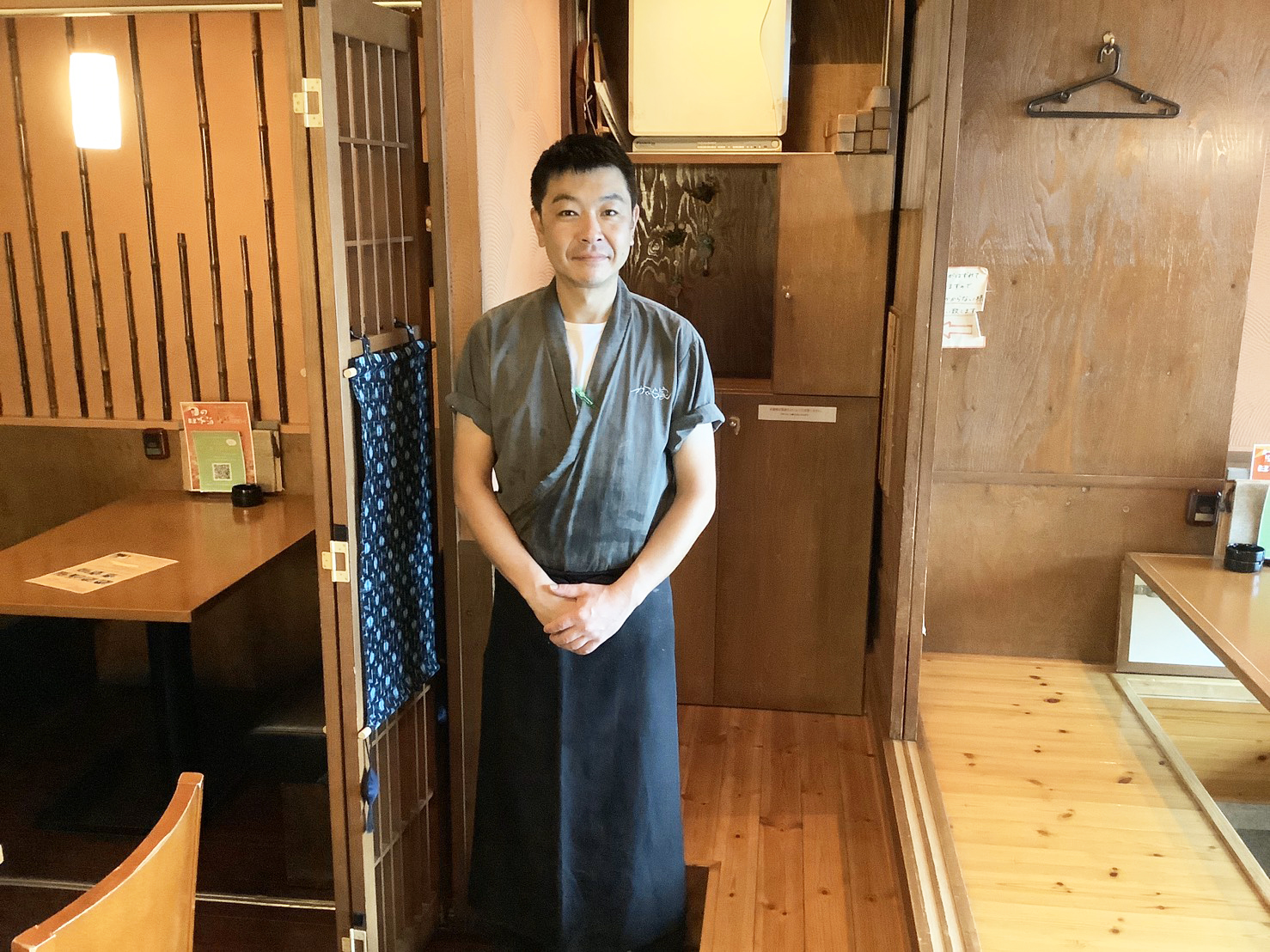 We abruptly asked if it's ok to take a picture of him …. So looked a bit nervous (laugh)
The master is a very nice person^^
Generally Izakaya(Japanese Tavern) serves good lunch.
If you are wondering where to go for lunch…try Kaguraya-san.
Japanese Dining Kaguraya
Japanese Dining Kaguraya
Address: 3F Joy09 Bldg. B 17-3 Wakita-cho Kawagoe-shi
Open: Mon/Tue/Thu~Sat Lunch 11:30~14:00 ※Close Wed. Lunch
Mon~Thu/Sun Dinner 17:00~24:0
Fri/Sat Dinner 17:00~1:00am
Route to Kaguraya from Kawagoe Dai-Ichi Hotel