Lunch at IMOZEN with views of Kawazu cherry blossom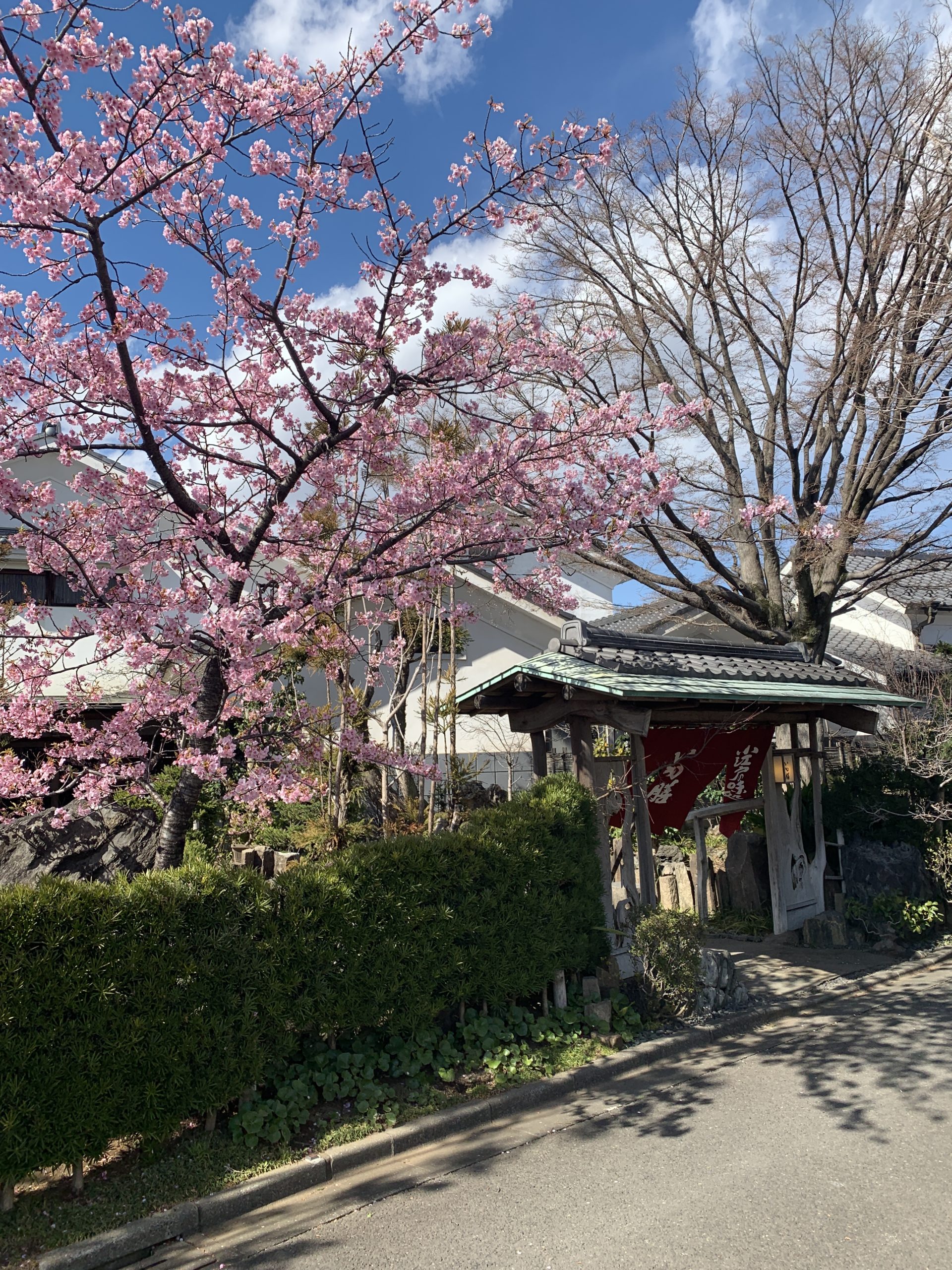 We would like to introduce IMOZEN. Beautiful scenery specially cherry blossom season.
IMOZEN is known for Kaiseki cuisine and you can enjoy Kaiseki at reasonable price during lunch time. It's about 10 minutes drive from hotel.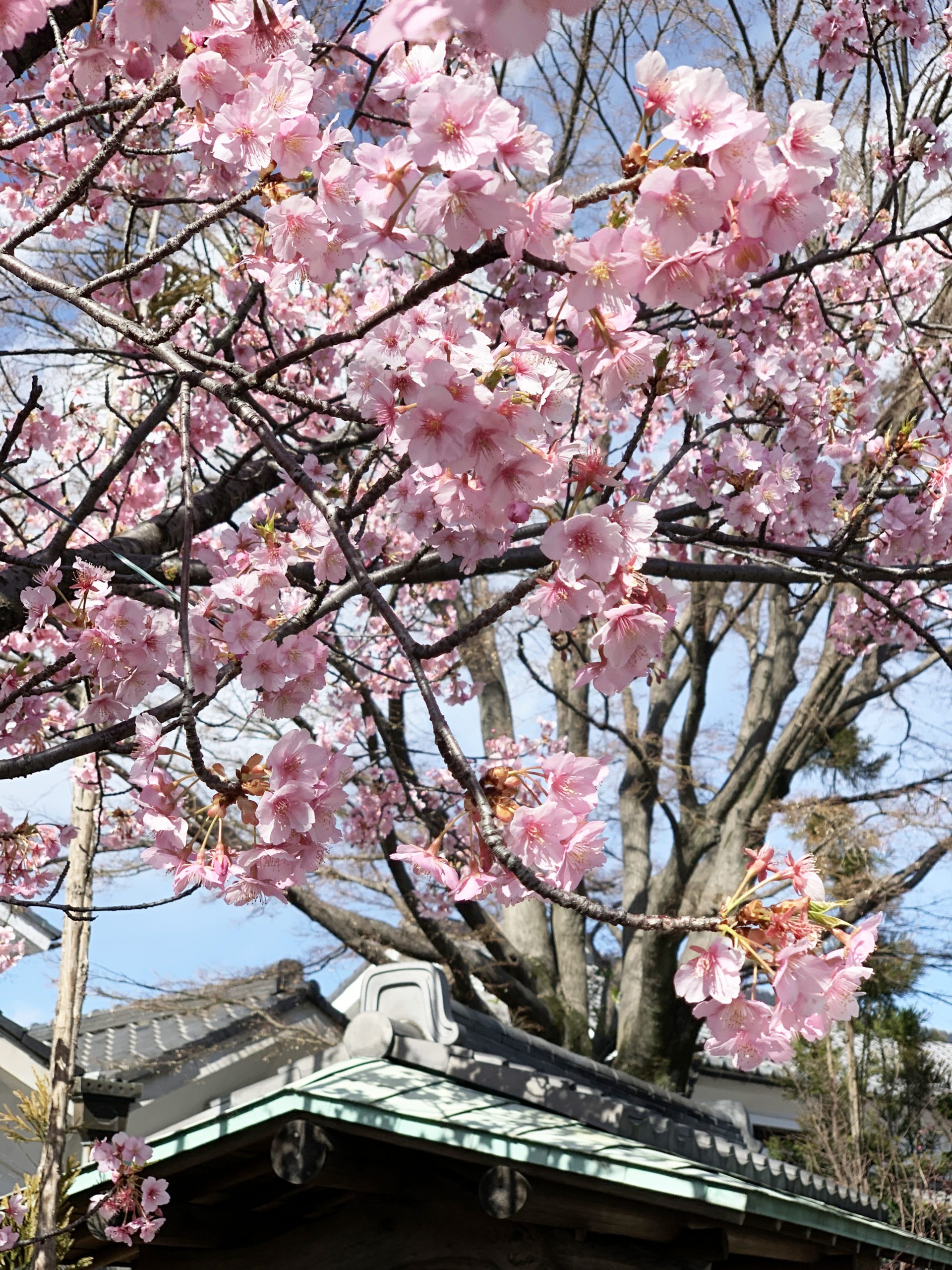 It was windy but we felt the breath of spring by smelling cherry blossom.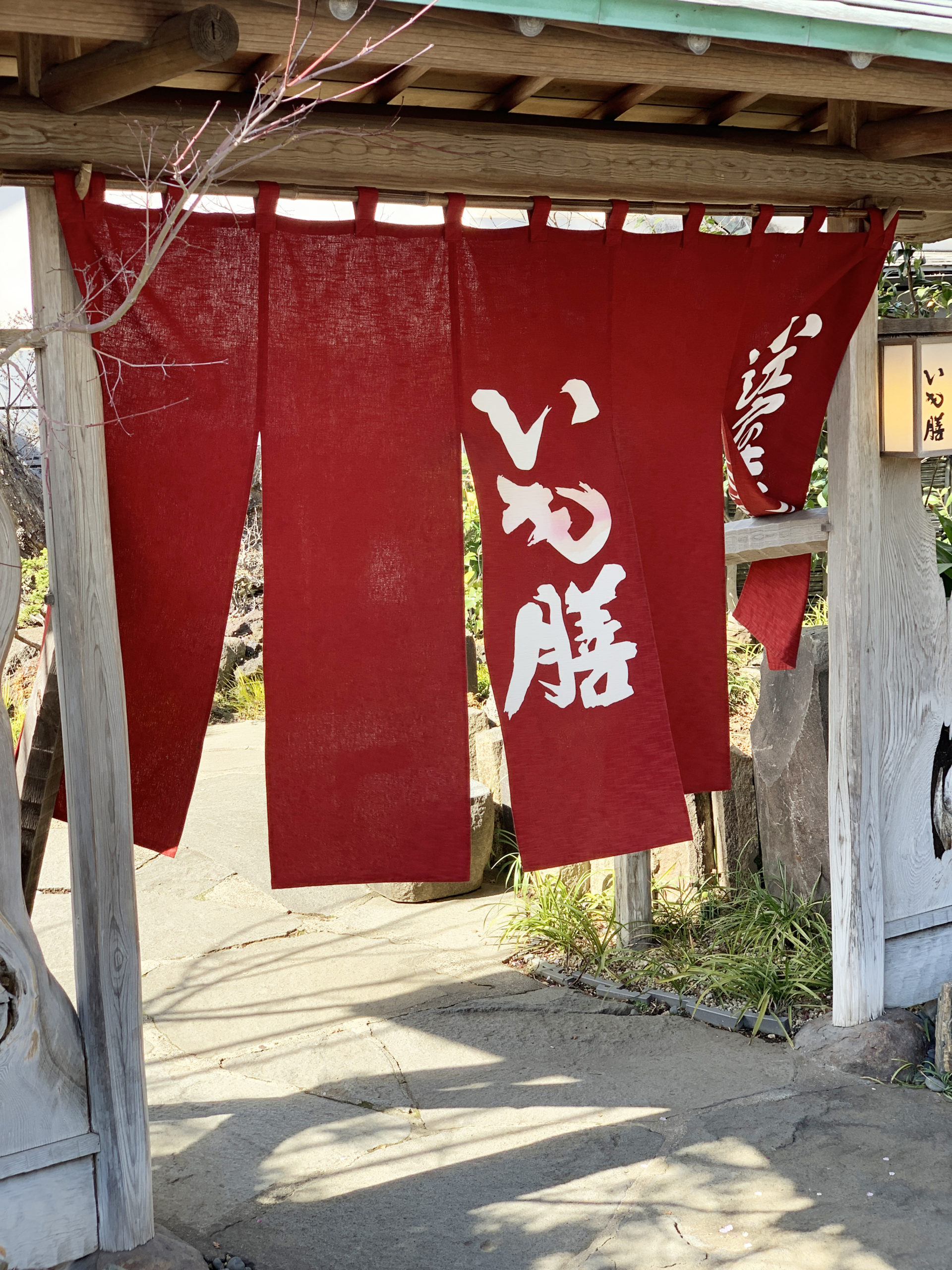 Let's go inside.
If you heard IMOZEN, you might imagine all dishes are made of potatoes. Actually, some sweet potatoes are added as an accent to all kinds of dishes.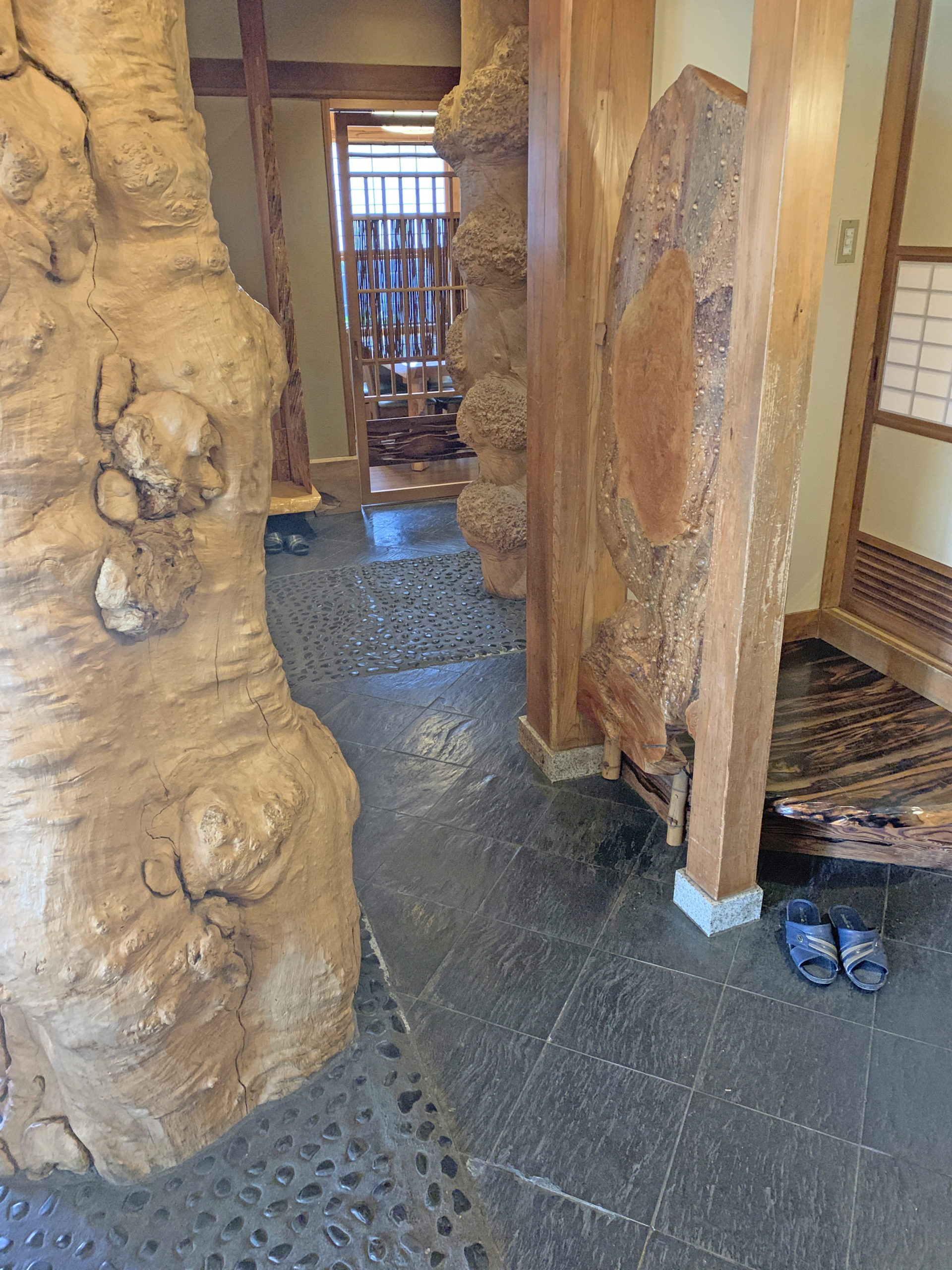 There are many ornaments and hanging scrolls.
I don't know how to say but, IMOZEN is full of surprises that all collections are discerning of the owner.
And even more surprises….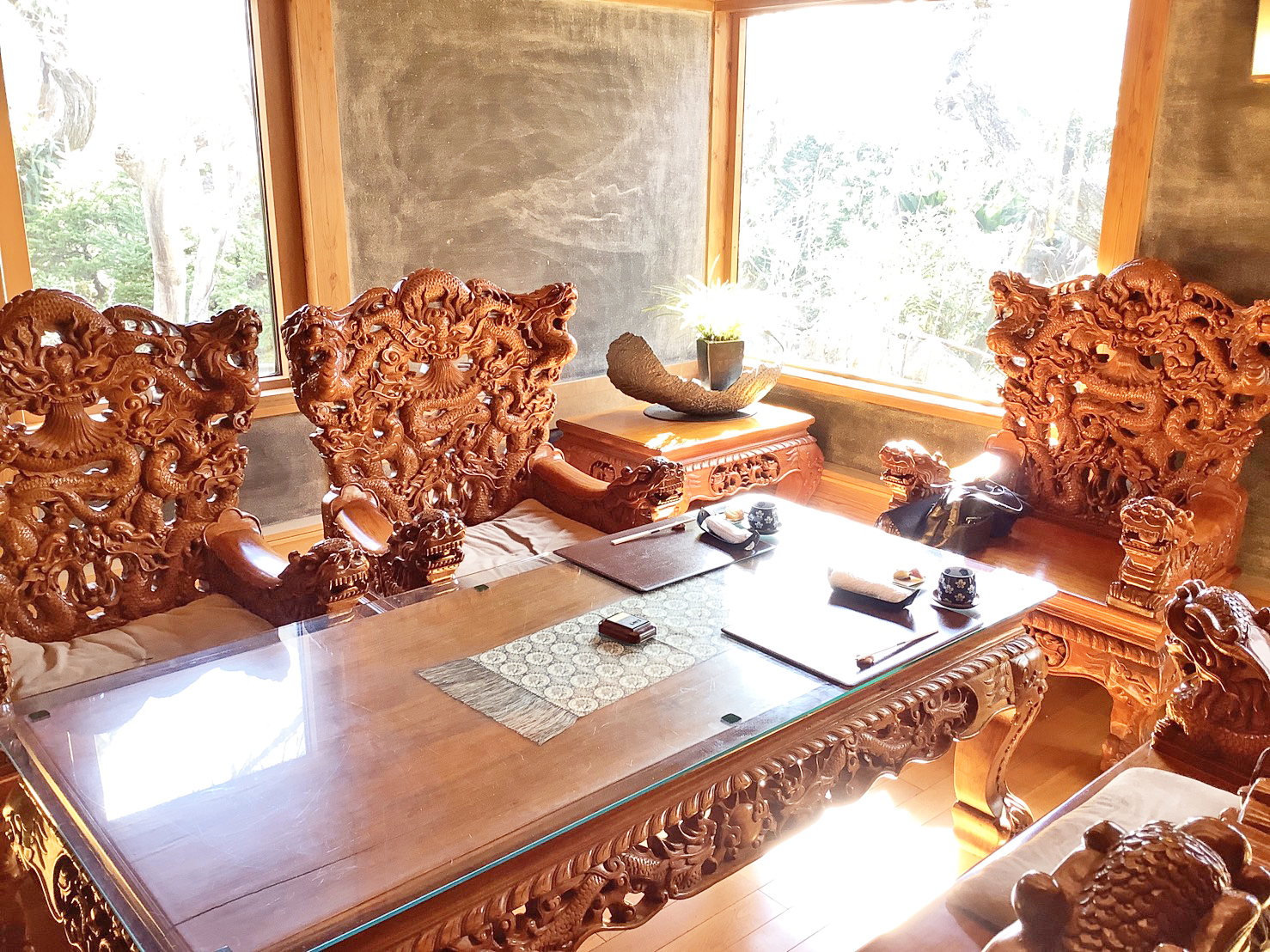 Take a good look at this wooden chair. When the owner saw this chair in Ho Chi Minh city in Vietnam, he knew he had to get it at a glance.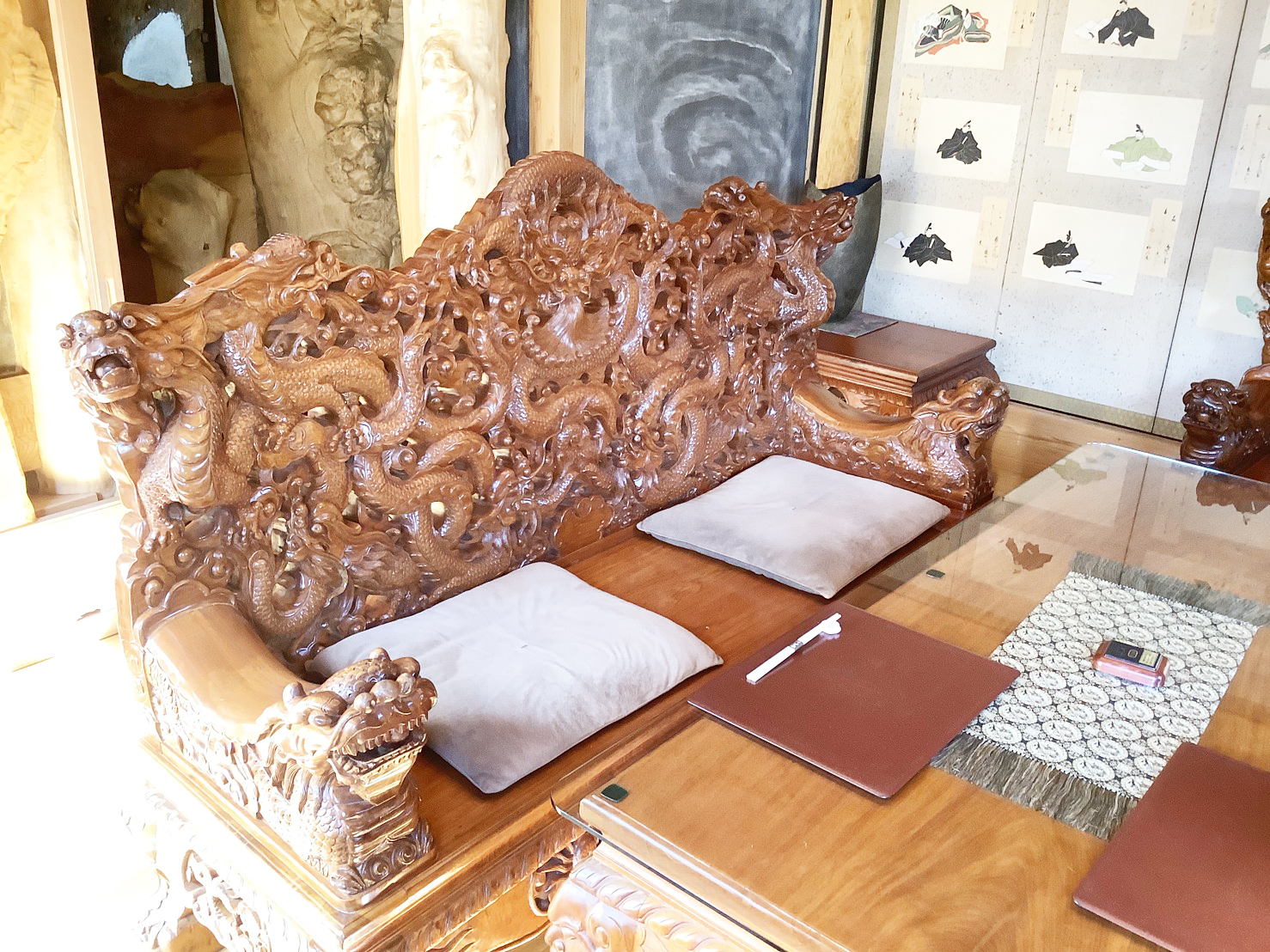 I have no idea what this creature represents, but it looks like Shisa in Okinawa. In its mouth, there is a wooden ball and you can play with it.
I don't know how this chair is made, but it sure is beautiful thing.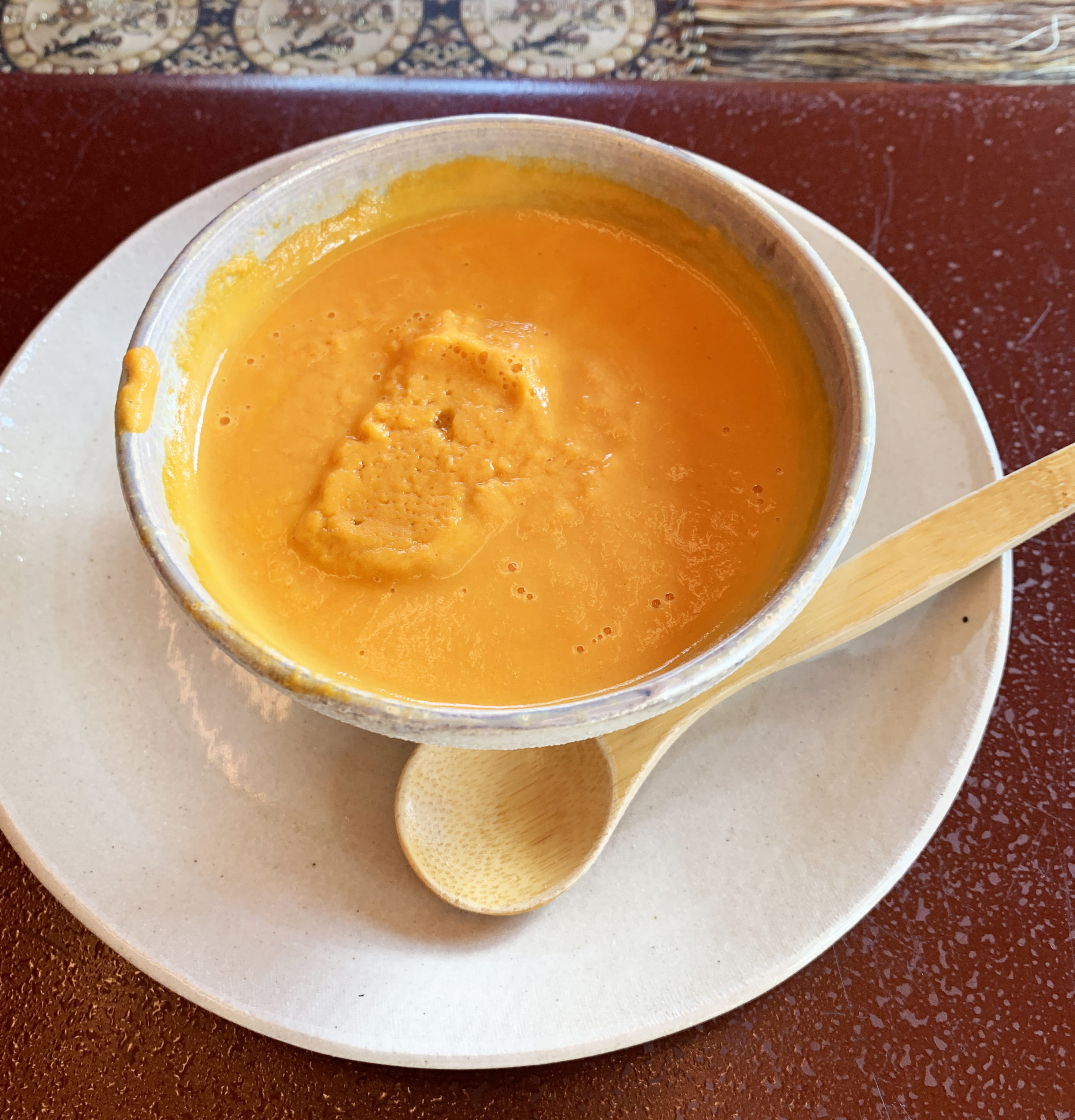 Potage soup.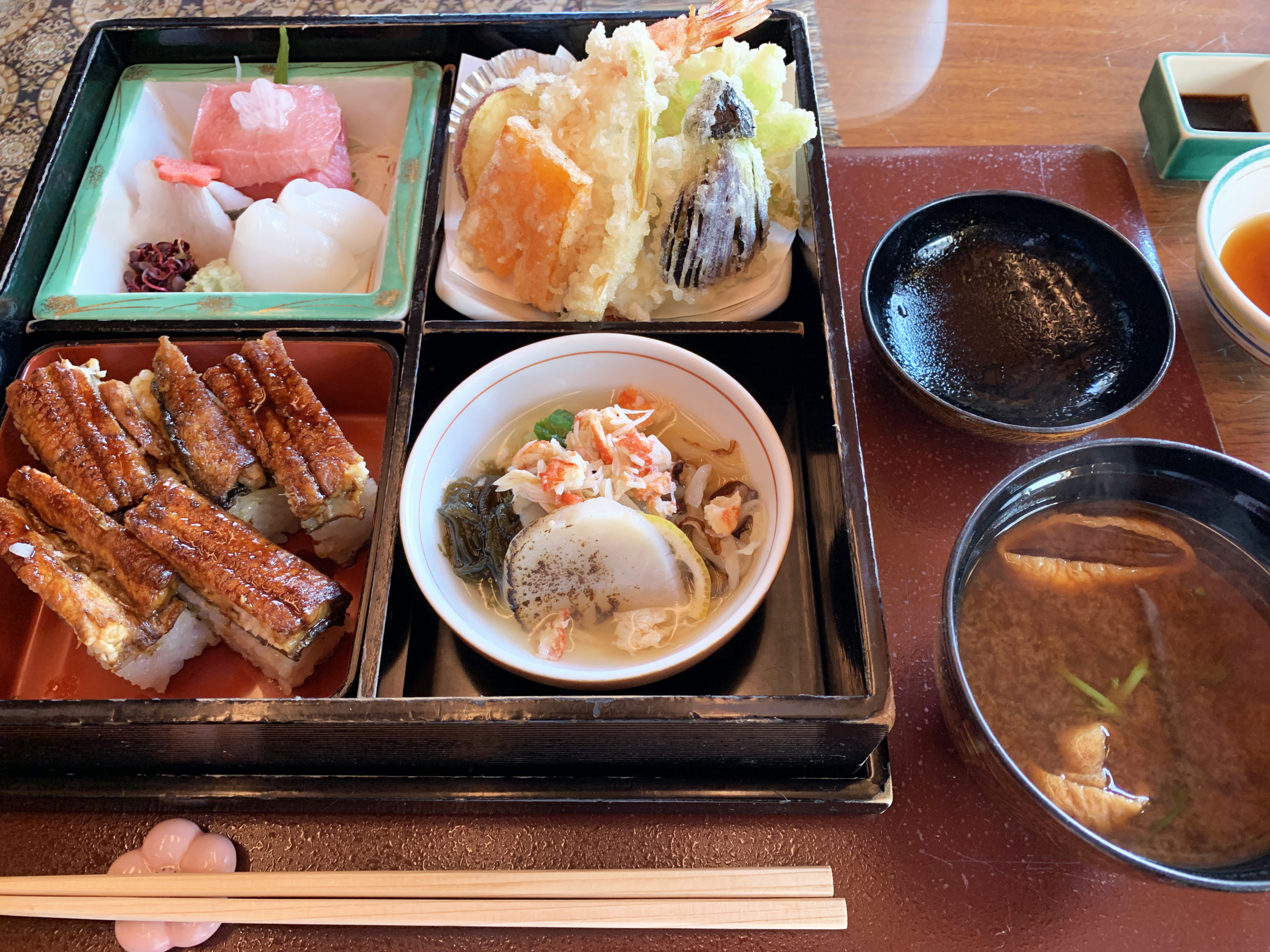 Sashimi, Tempura, Crab Sunomono, Eel battera and desert. It cot around 2700 yen.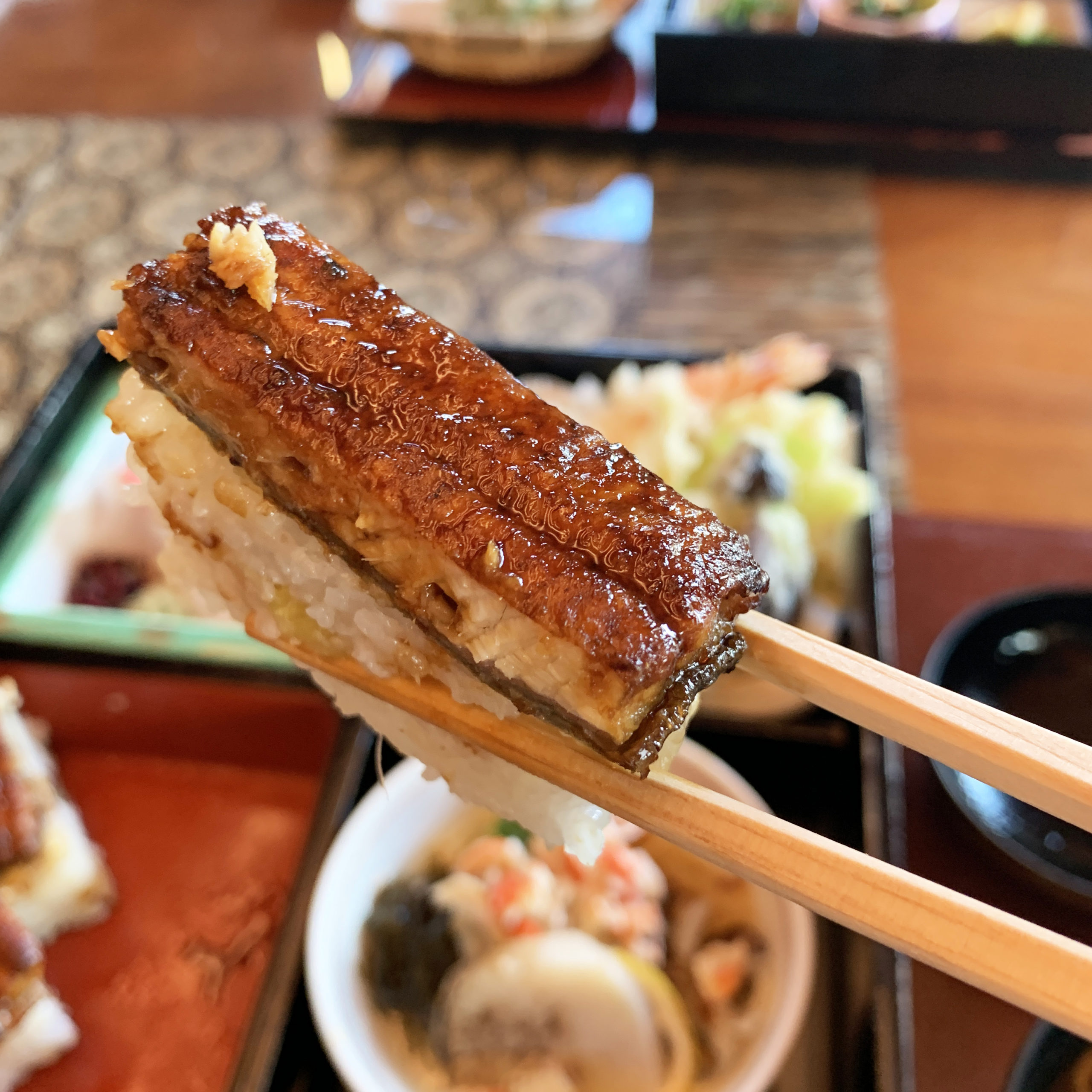 Eel battera. There is five of them.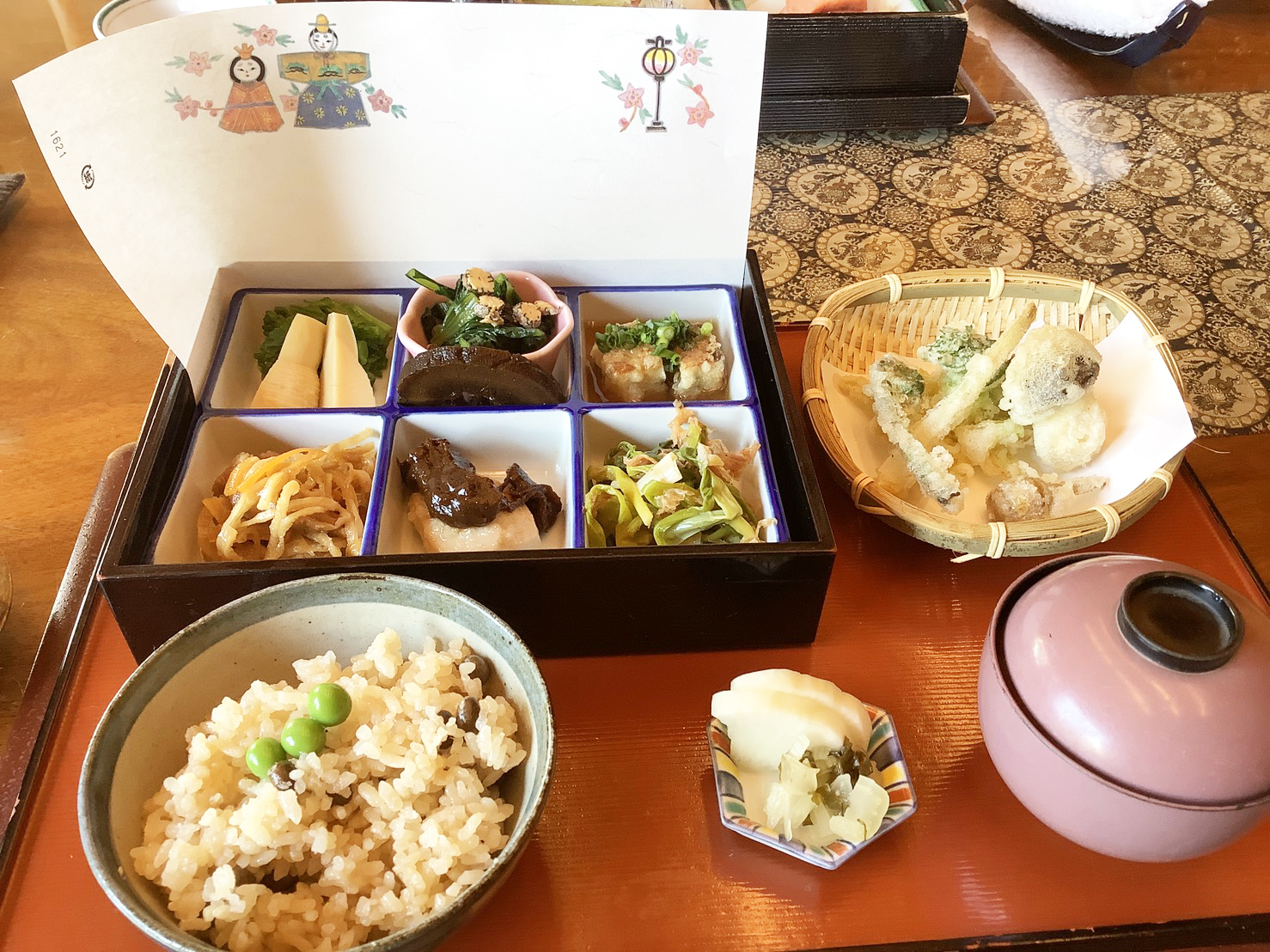 Another lunch menu. Mainly vegetables.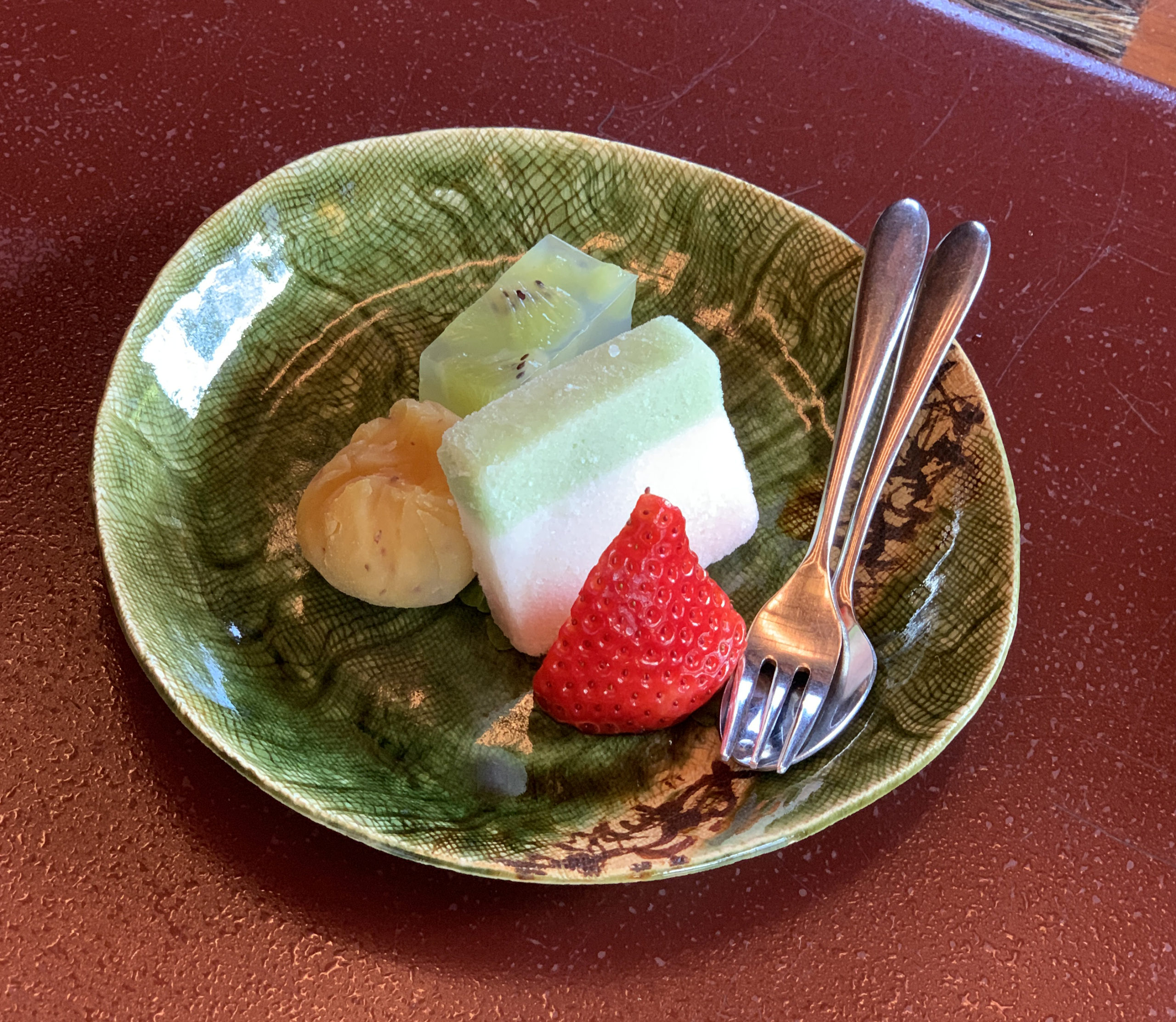 Desert. Yummy!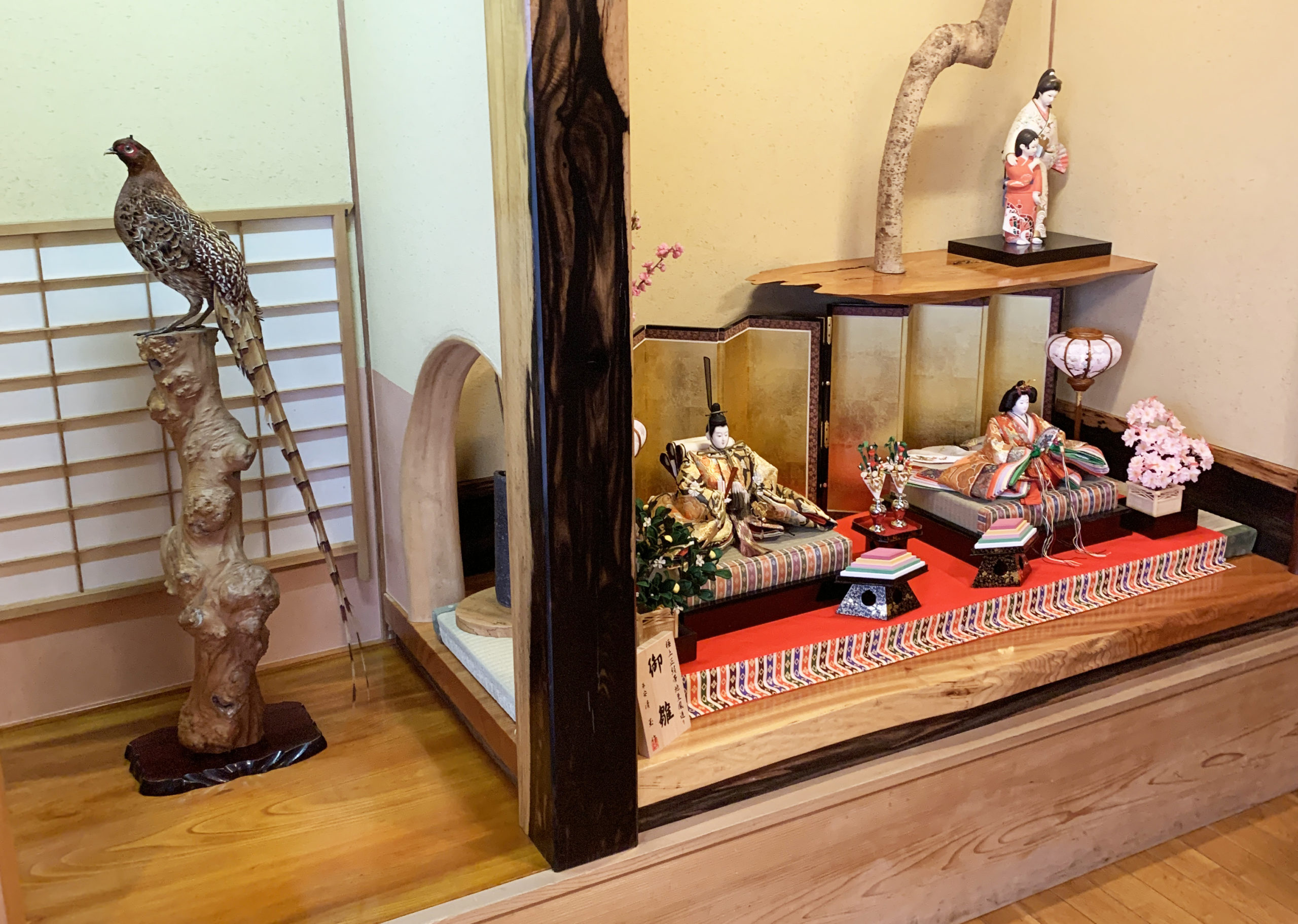 We had chance to look at other rooms as well.
Beautiful Hina dolls.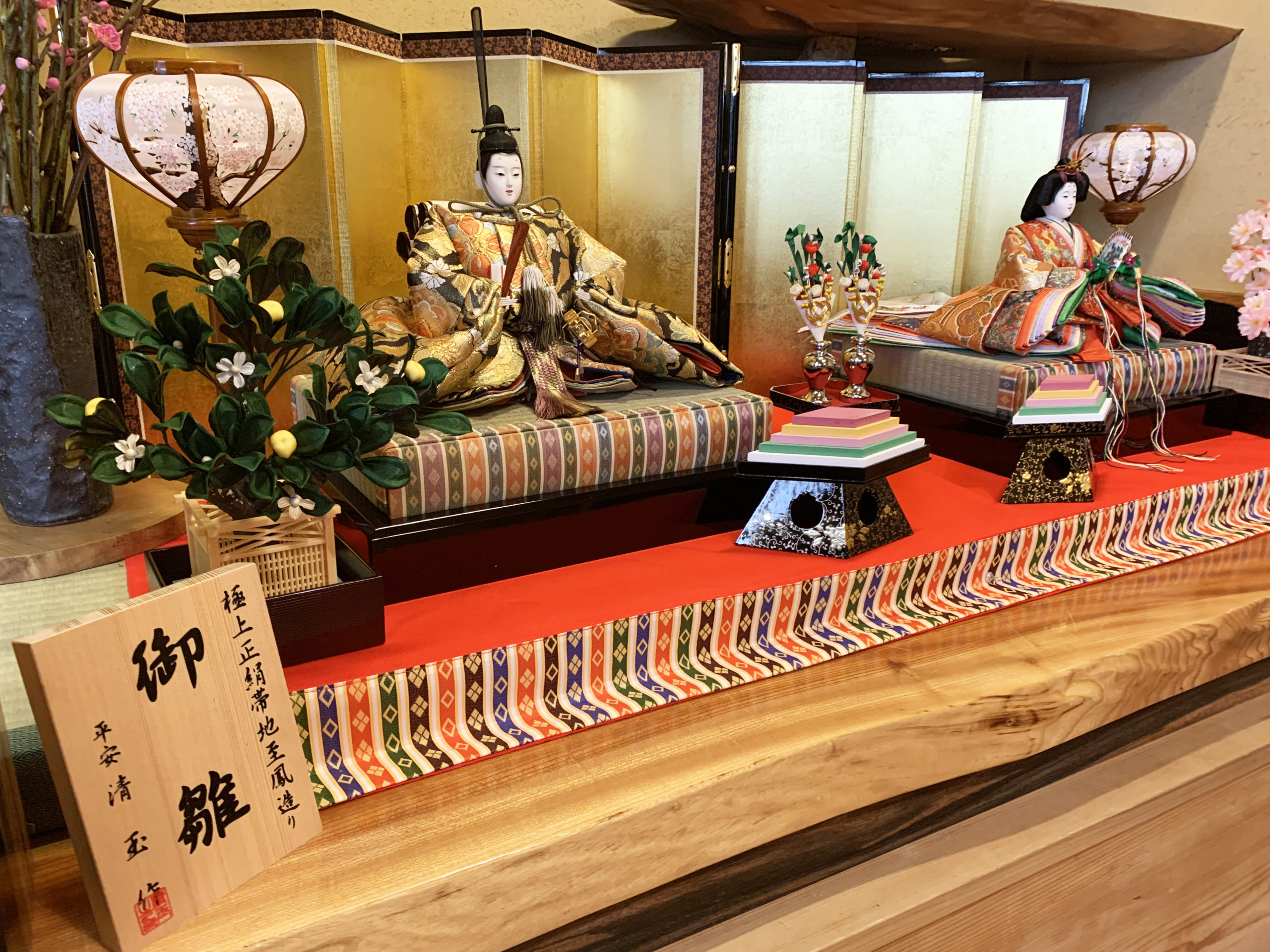 Please try this great cuisine at least once, you will love it!
IMOZEN information
URL:https://www.kawagoe.com/imozen/
Open:11:30~21:00(L.O.20:00)
Close:Tuesday (Except National holiday)
Location:15-1 Komuro Kawagoe city