[On the 2nd floor of that shop!?] Lightning Café
Introducing "Lightning Café" close to the "Toki no Kane" locating on the 2nd floor of "Koedo Osatsu An" famous for Osatsu (sweetpotato) chips.
It is not so close from our hotel (about 30 minutes walk) but as it's close to the "Toki no Kane" if you are visiting Kurazukuri no Machinami, it's right there.
From Kurazukuri-dori go towards "Toki no Kane" and go over, you will find the Café on your left.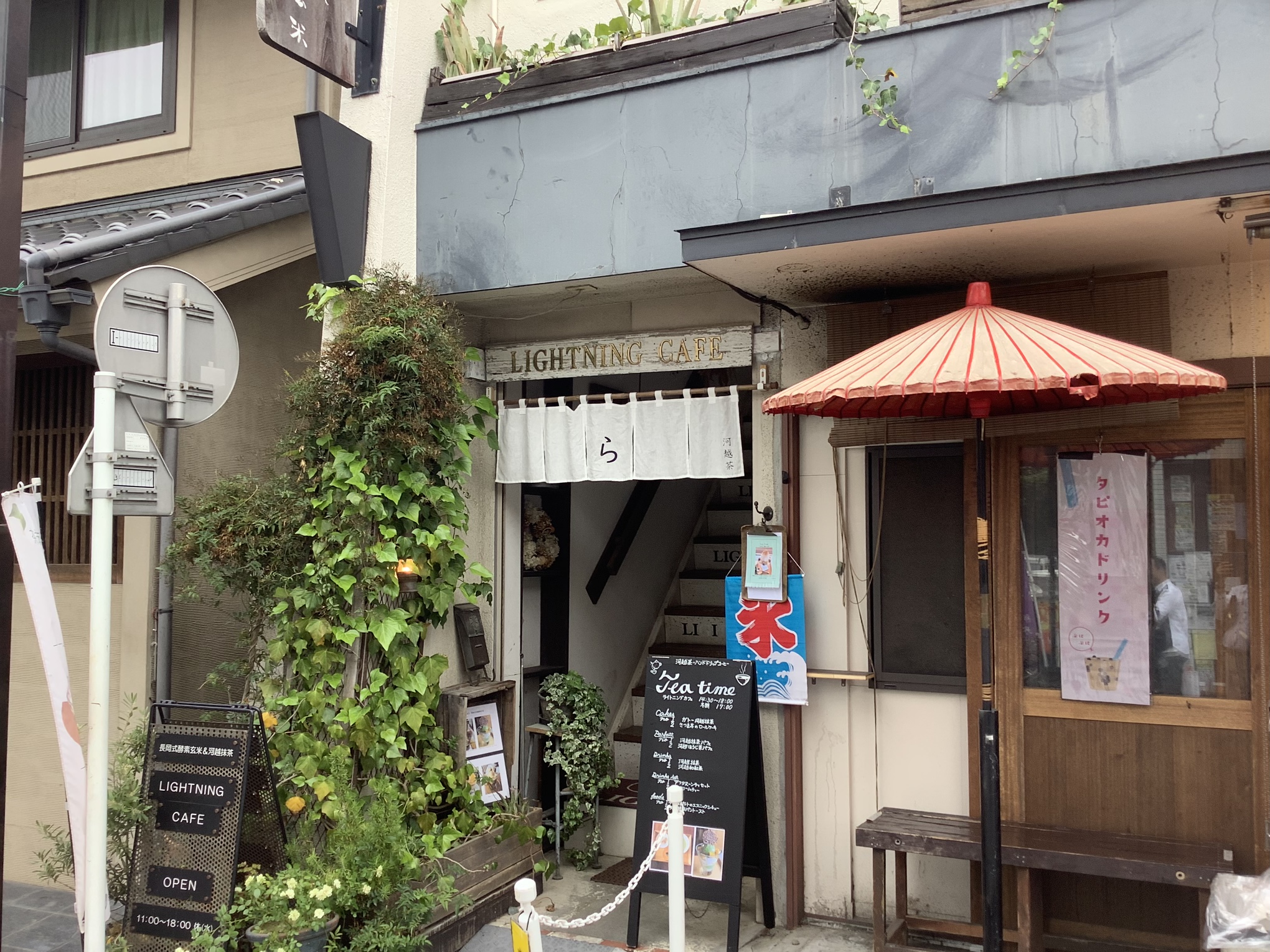 The café is on the 2nd floor of "Koedo Osatsu An".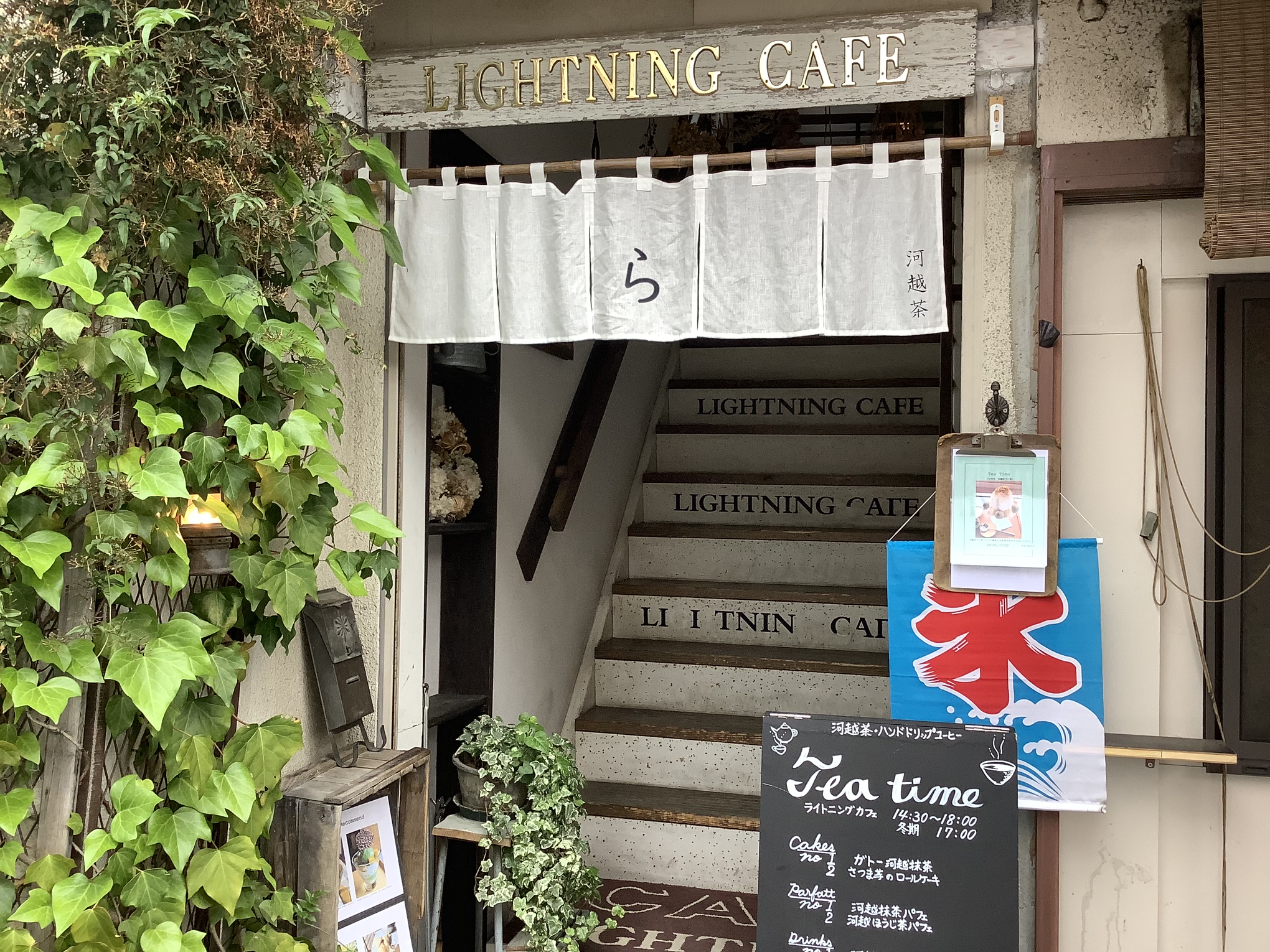 Wondered why "ら(la)" ?? It should be "La" of the "Lightening Café"…probably…
Fancy entrance.
They are open for lunch from 11:00 to 14:30.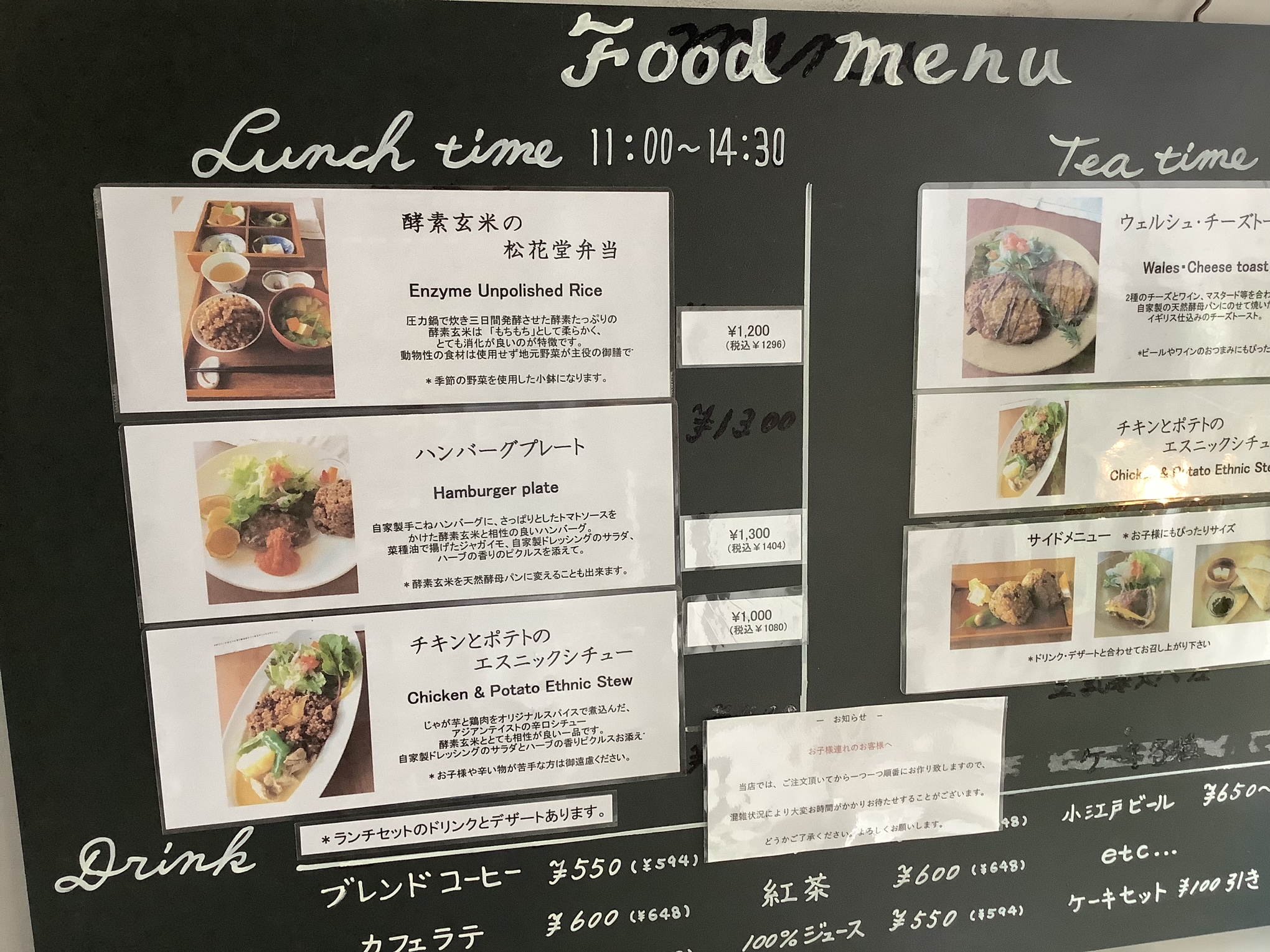 Look at the menu. Looks so delicious!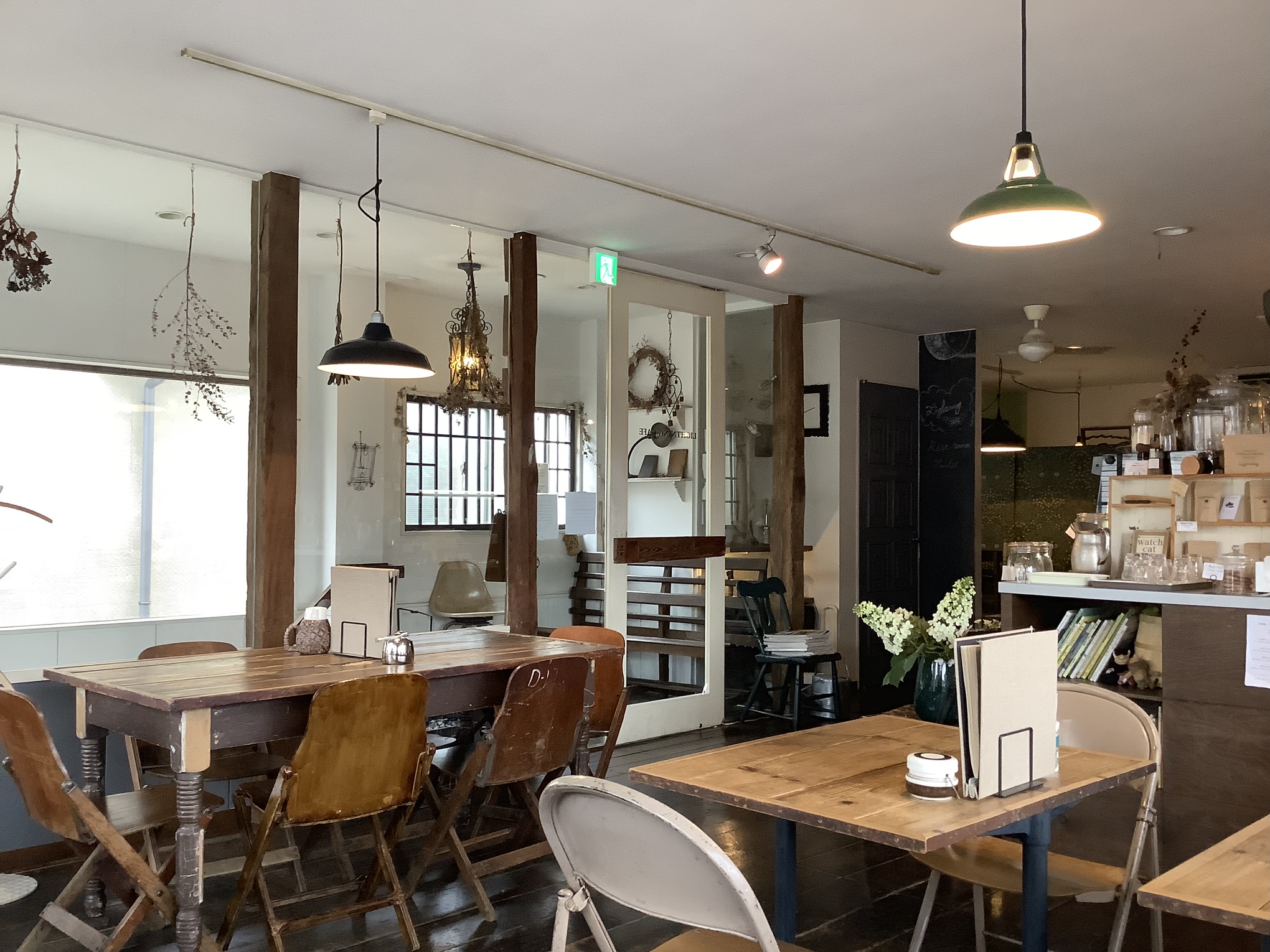 Inside the café, the style is kind of Antique and the atmosphere is quiet and cozy.
There is also a counter and chairs.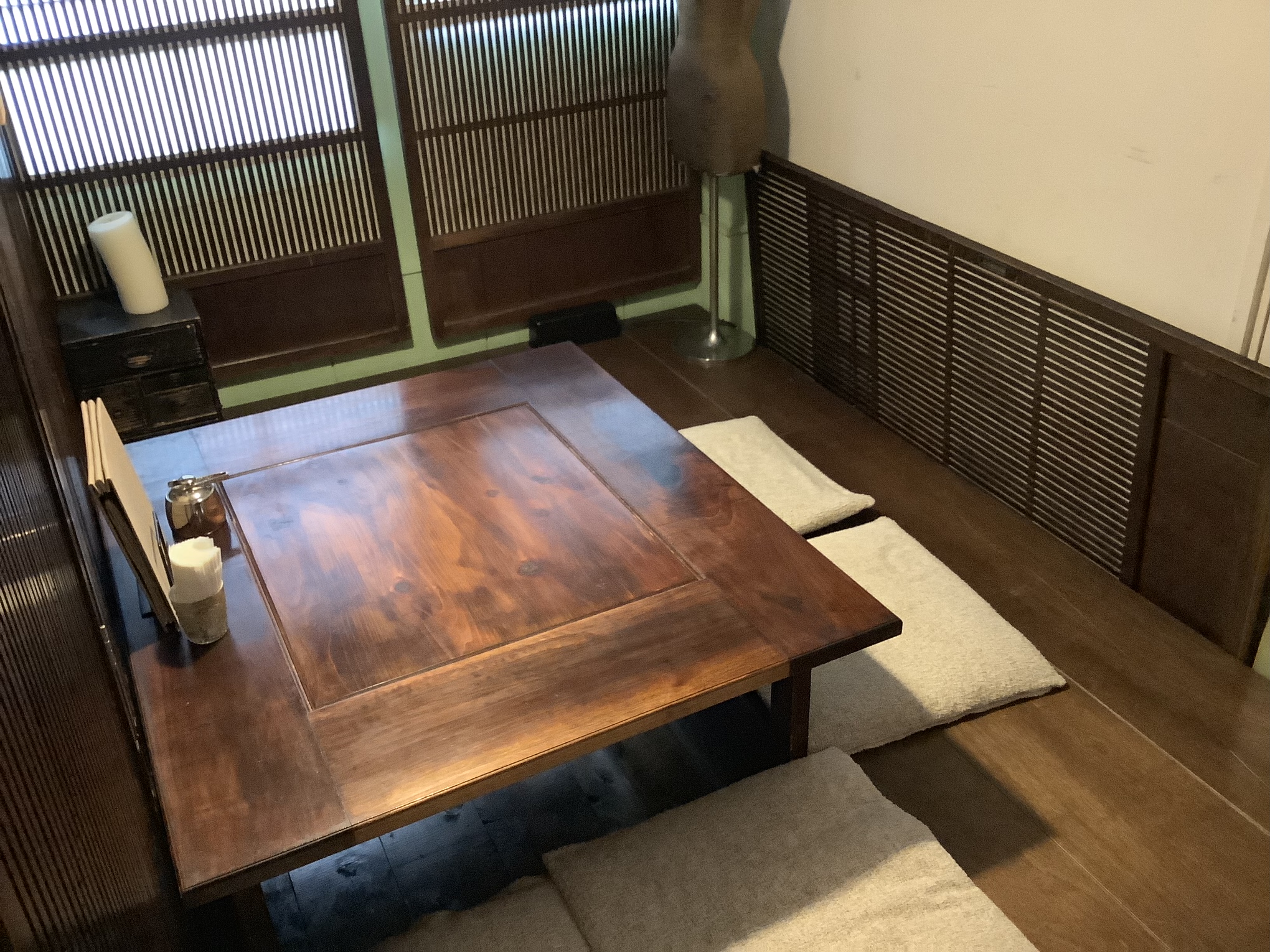 Semi separated Japanese style Horigotatsu type (you can sit on the Tatami mat) table separated by partitions.
Let's eat!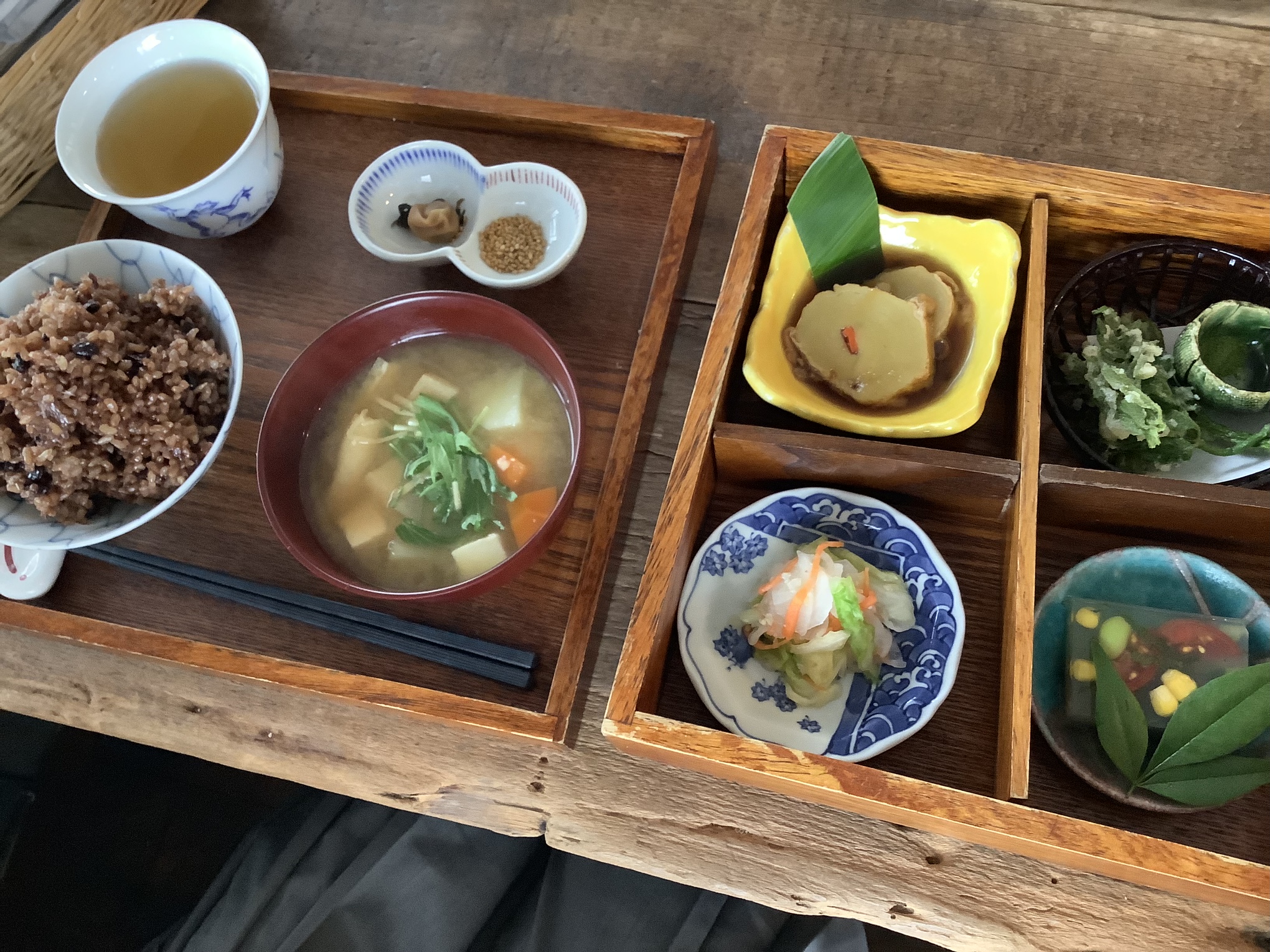 "Shoka-do Bento". This should be good for the health.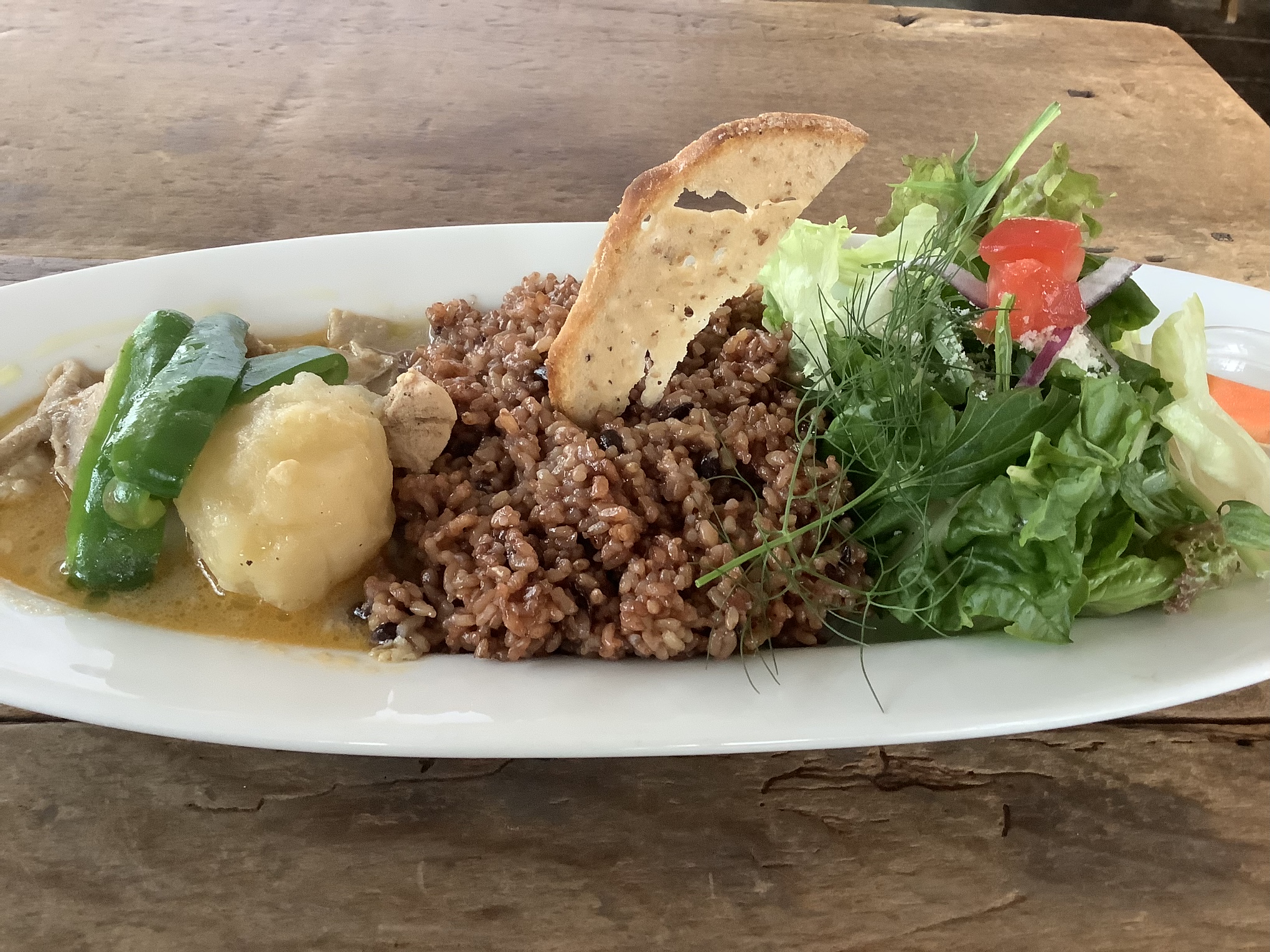 This one is "Chicken and potatoes ethnic stew". Kind of flaky and soft potatoes and well boiled tender chicken stew. The taste was a bit like green curry I thought.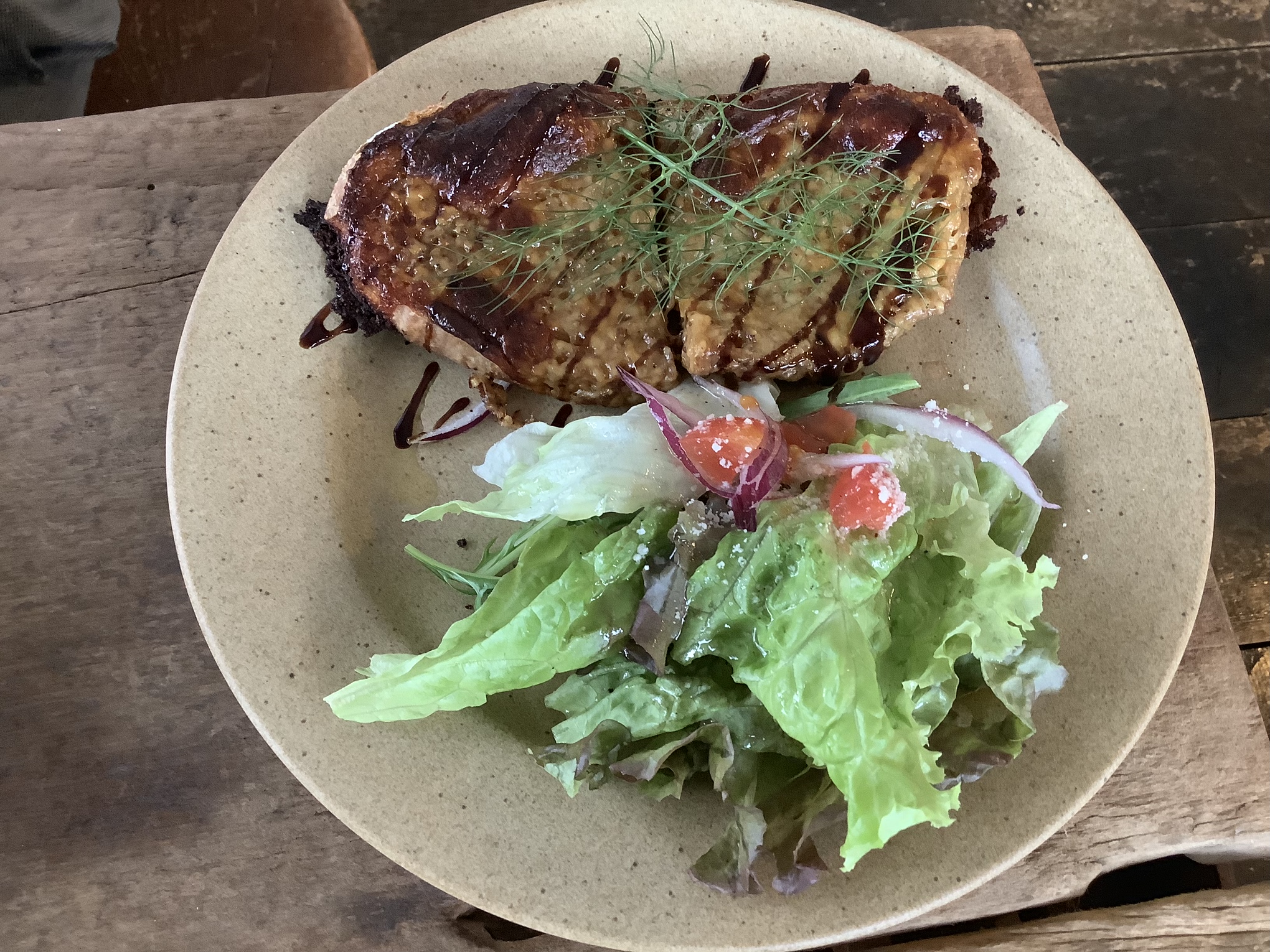 "Welsh Cheese Toast". Cheese and Japanese "Miso" on hard baguette (?); cheese toast. It was delicious with the flavor of balsamic vinegar sauce.
It looked like a meat dish on the menu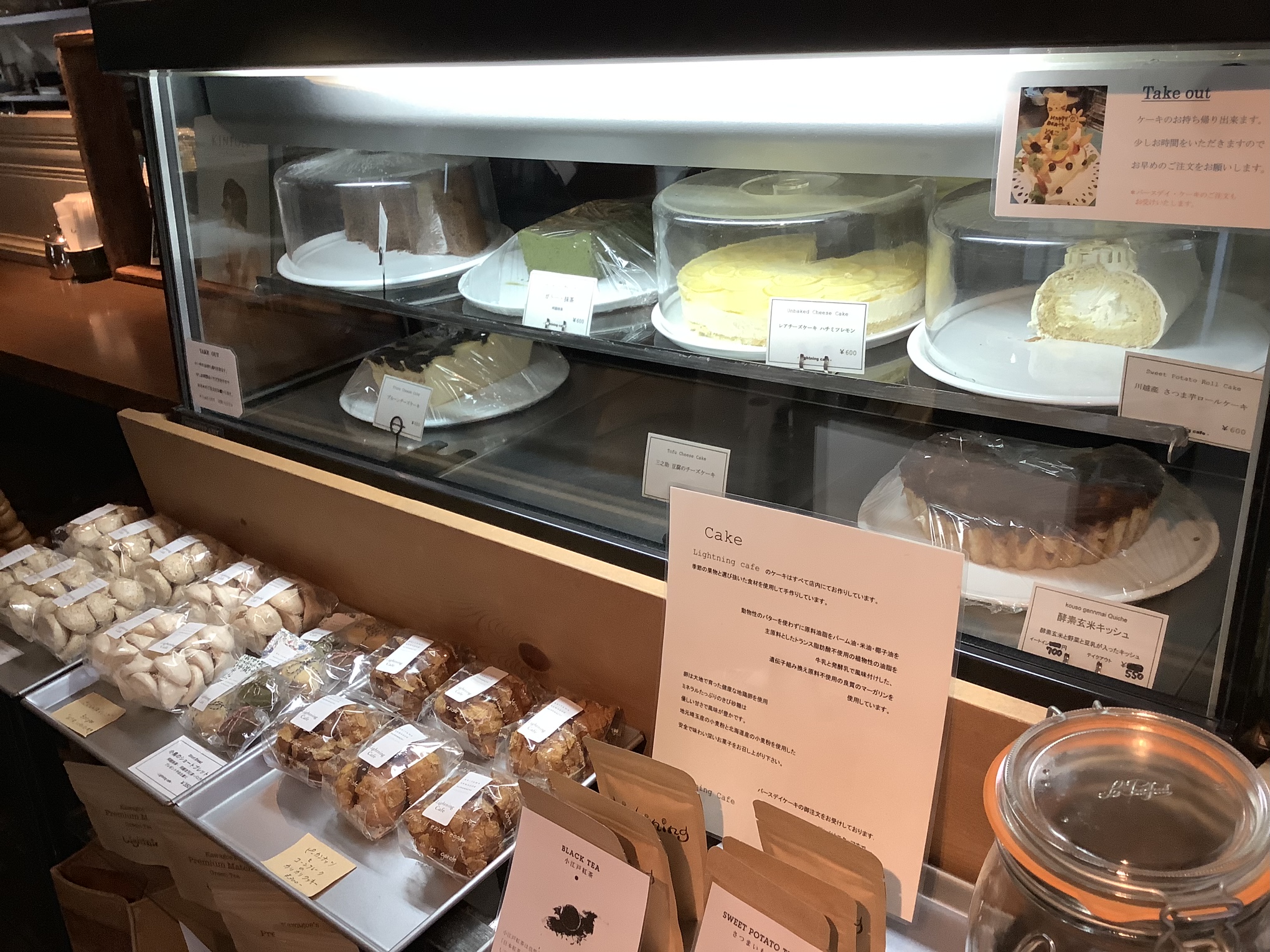 They also sell home made cakes and sweets. We bought "Sannosuke Tofu (bean curdo) cheese cake" this time.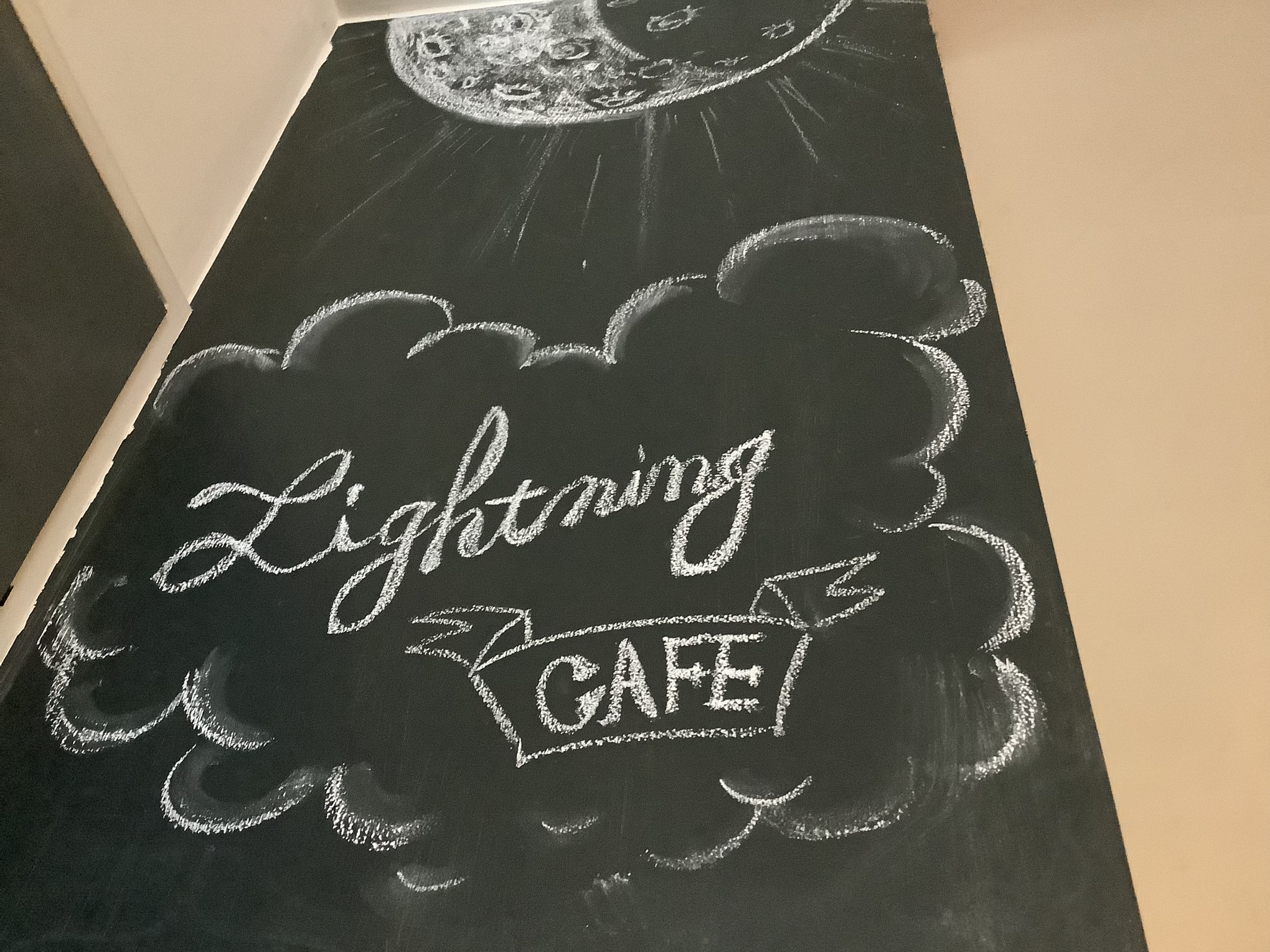 They play nice healing music inside the café. You can relax and have a great rest watching a queue for "Satsuma Chips" outside the window.
Data for Lightning Café
Name: Lightning Café
Address: 2F 15-21 Saiwai-cho, Kawagoe-shi
Open hour: [Monday, Tuesday, Thursday ~ Sunday] 11:00 ~ 18:00 (L.O. 17:30)
Close: Wednesday