[Hachiman-dori] Tonkatsu Sakamoto ~ Minamitori-machi
We would like to introduce a deep fried pork restaurant, "Tonkatsu Sakamoto". There used to be a Japanese Soba noodle shop "Tokiwa" which was established more than 80years ago but was closed down in May '19.
The restaurant was renovated to a Tonkatsu restaurnat and has just opened on 2019/7/10.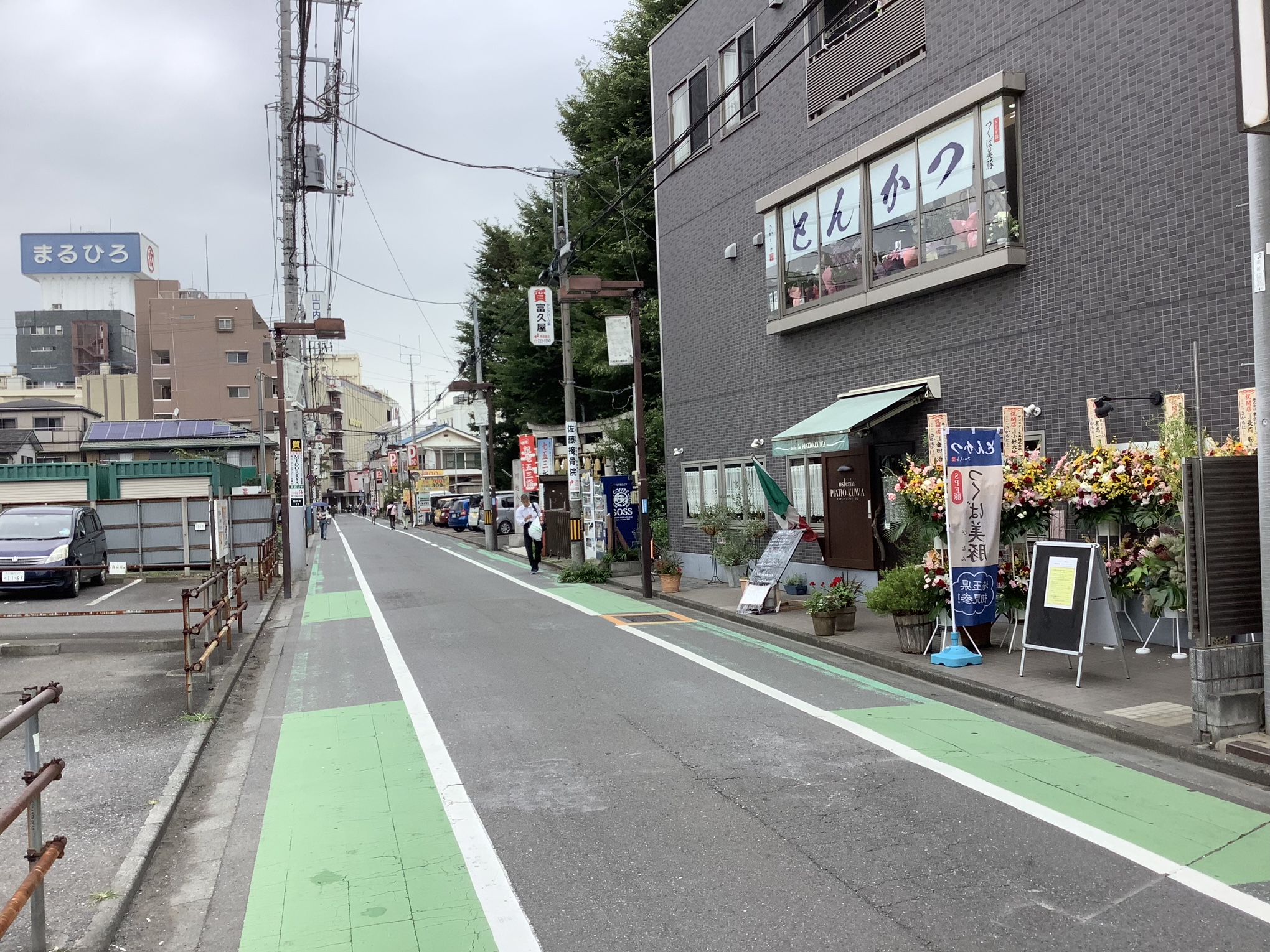 Less than 10 minutes walk from Kawagoe Dai-Ichi hotel.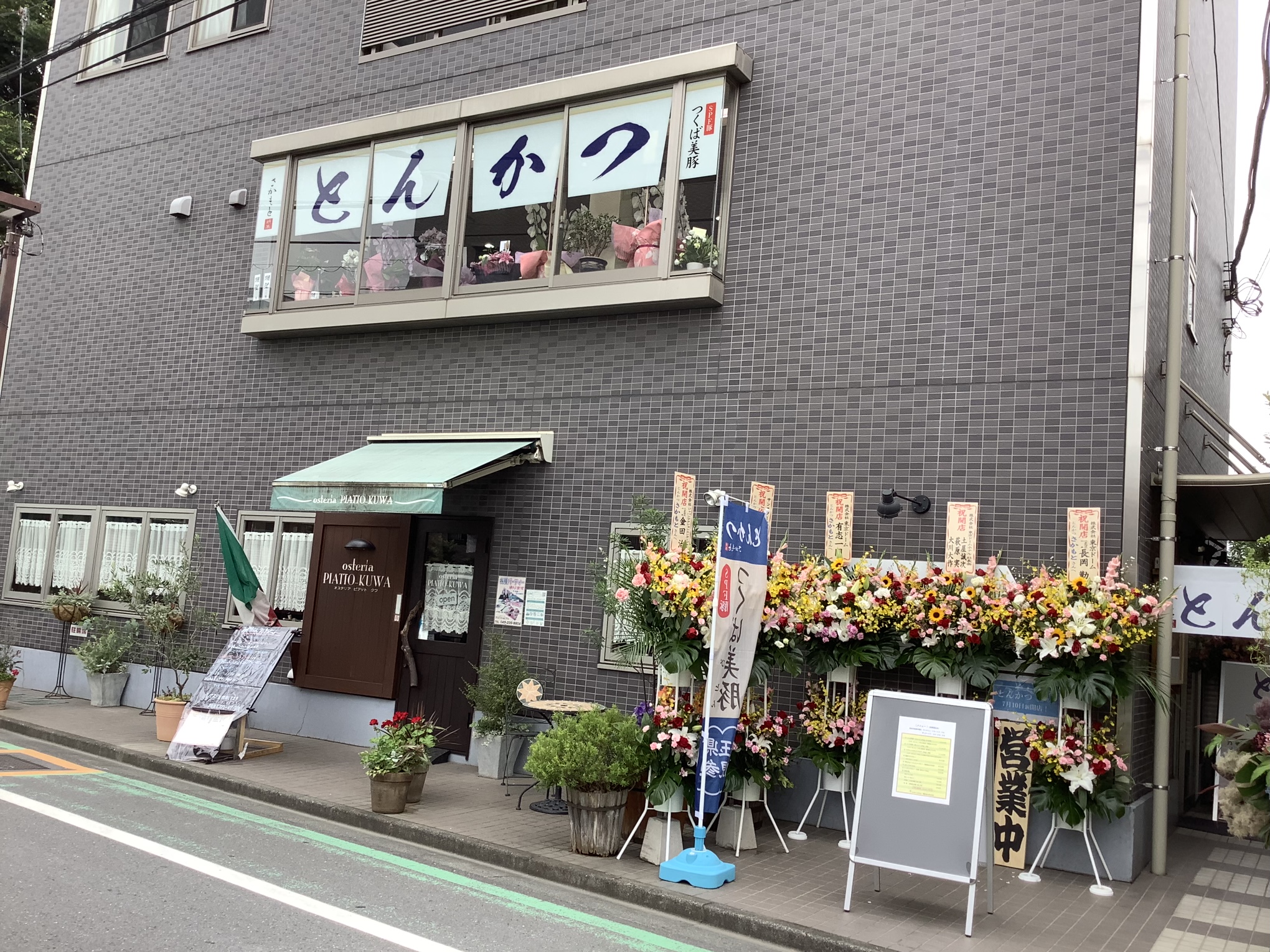 It's located on the back street of Maruhiro Hyakkaten. It's on the 2nd floor of the building where an Italian restaurant "PIATTO-KUWA" on the first floor.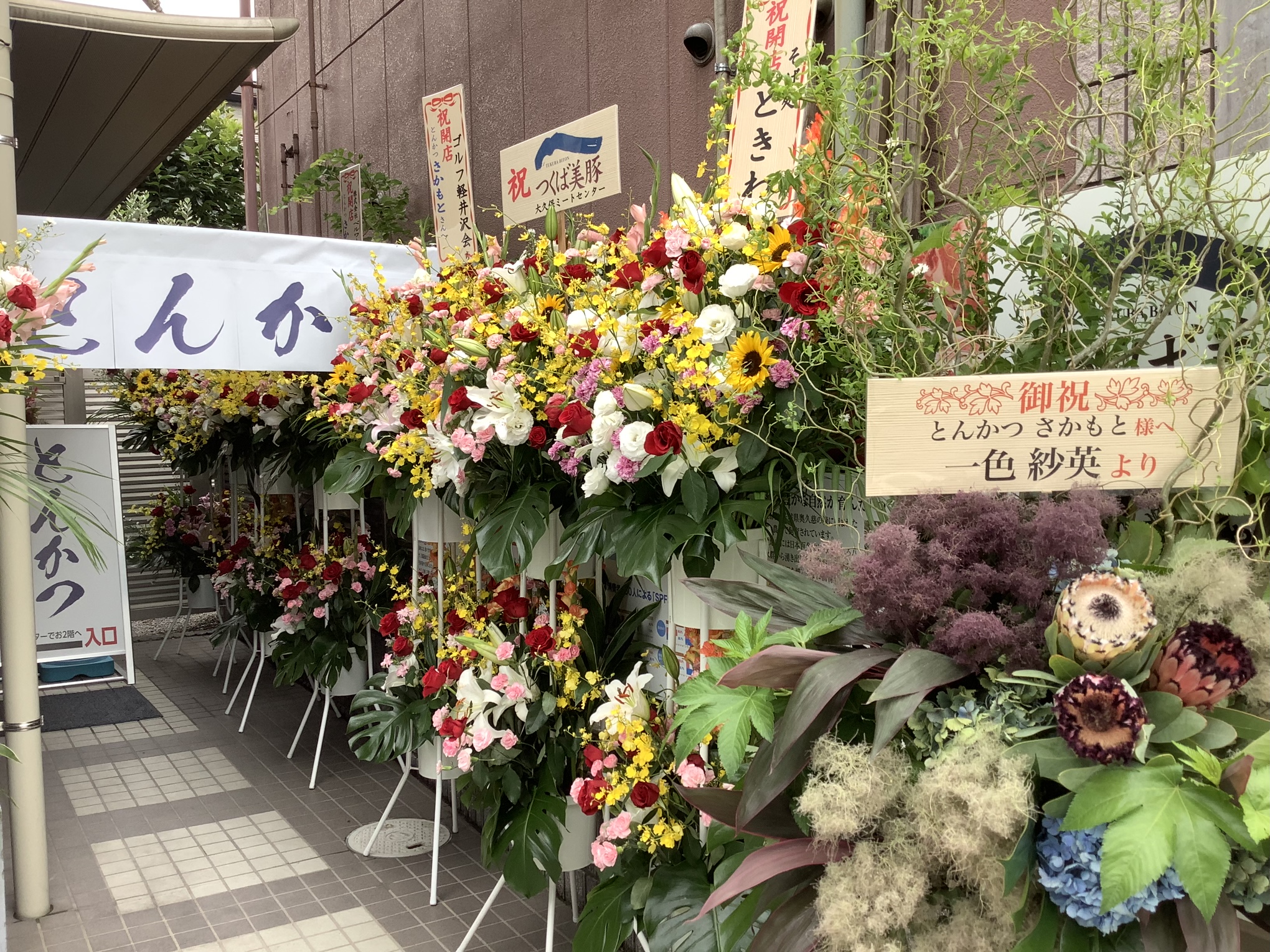 There were lots of flowers outside the building. There was one sent by a famous Japanese actress Sae Isshiki.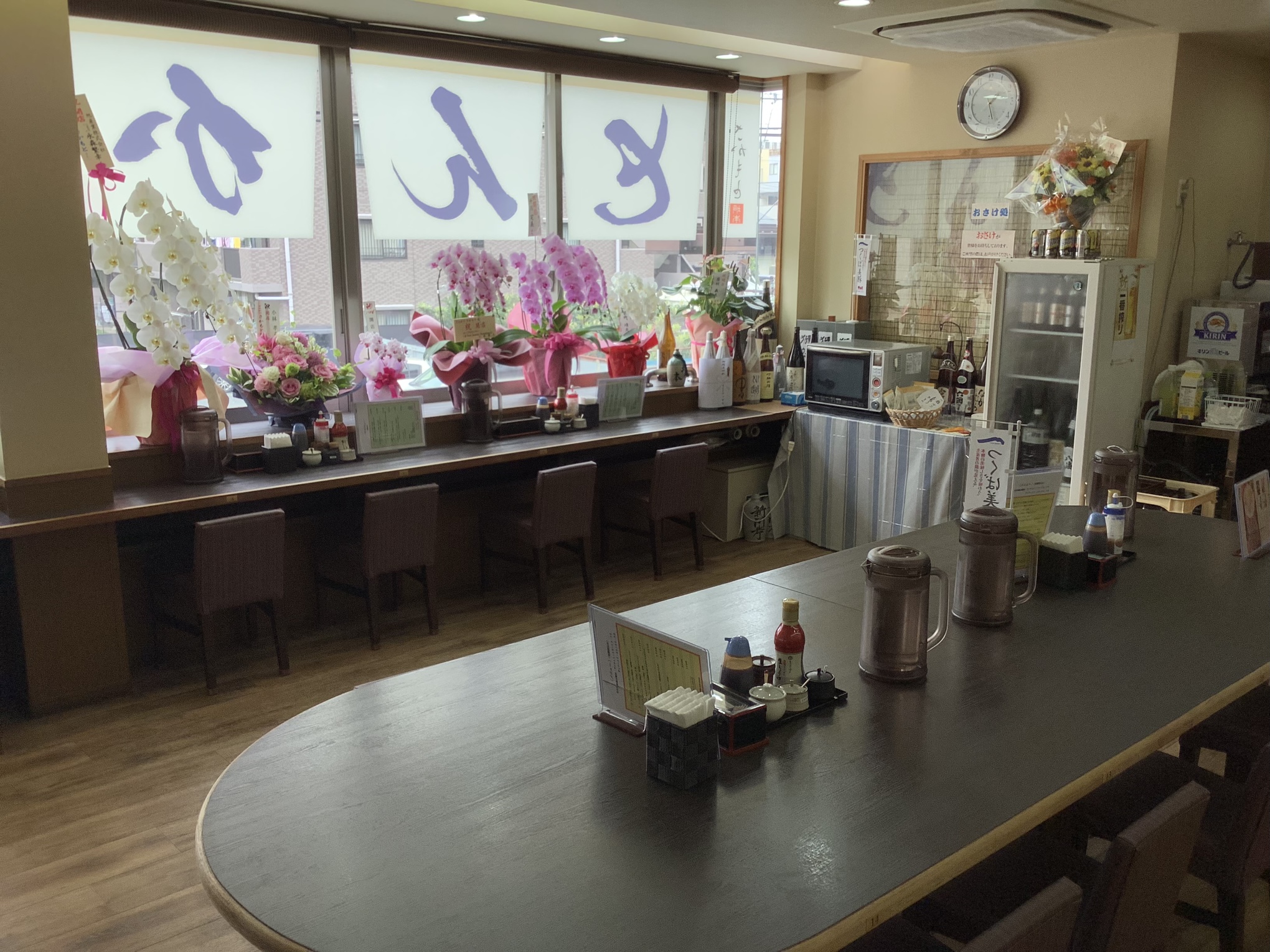 They are open for lunch from 11:15 to 14:00. We visited the restaurant around 13:00 after the peak time for lunch.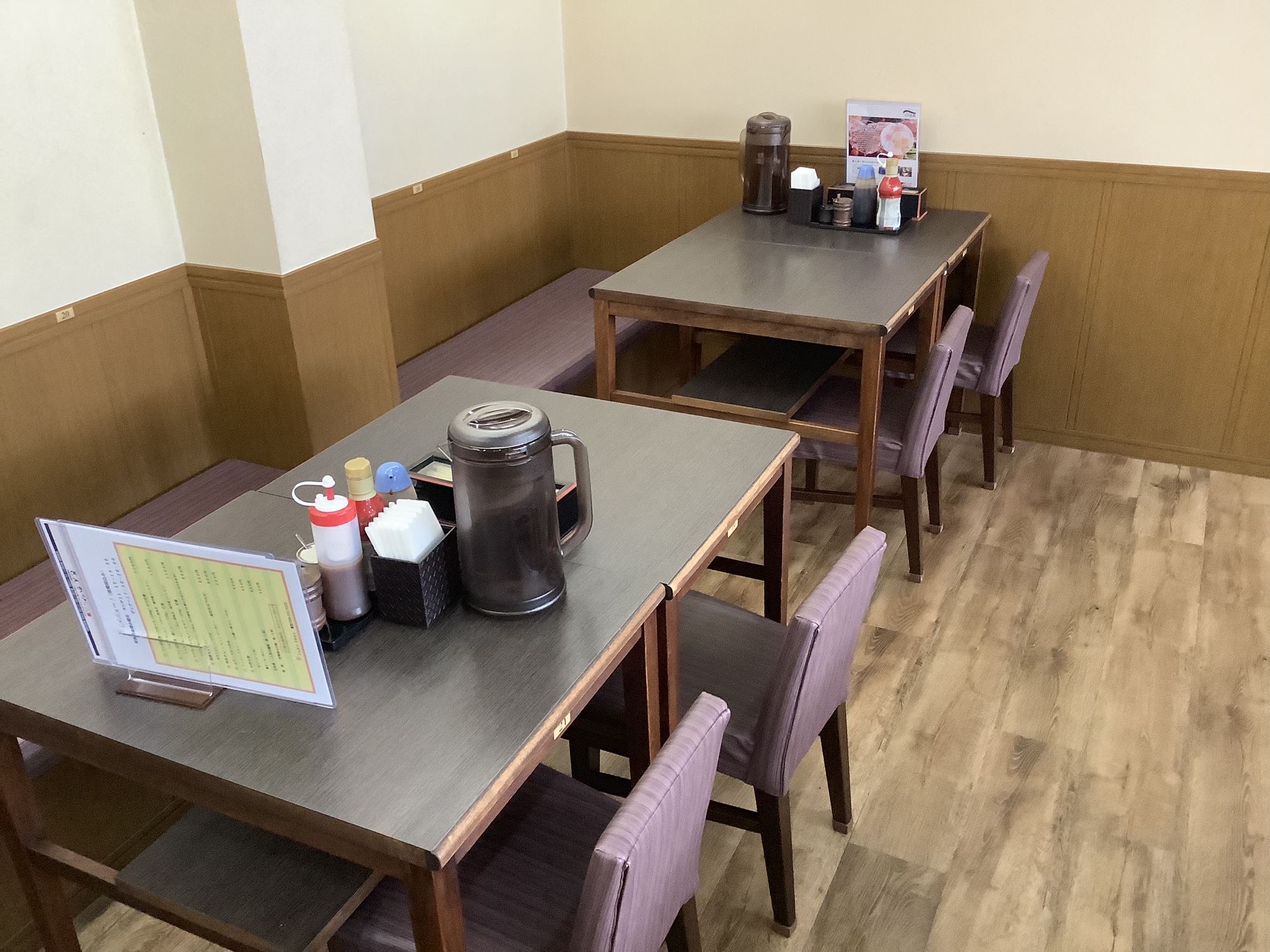 The inside of the restaurant was almost the same as "Tokiwa" the Soba shop but were so many flowers as it's newly opened.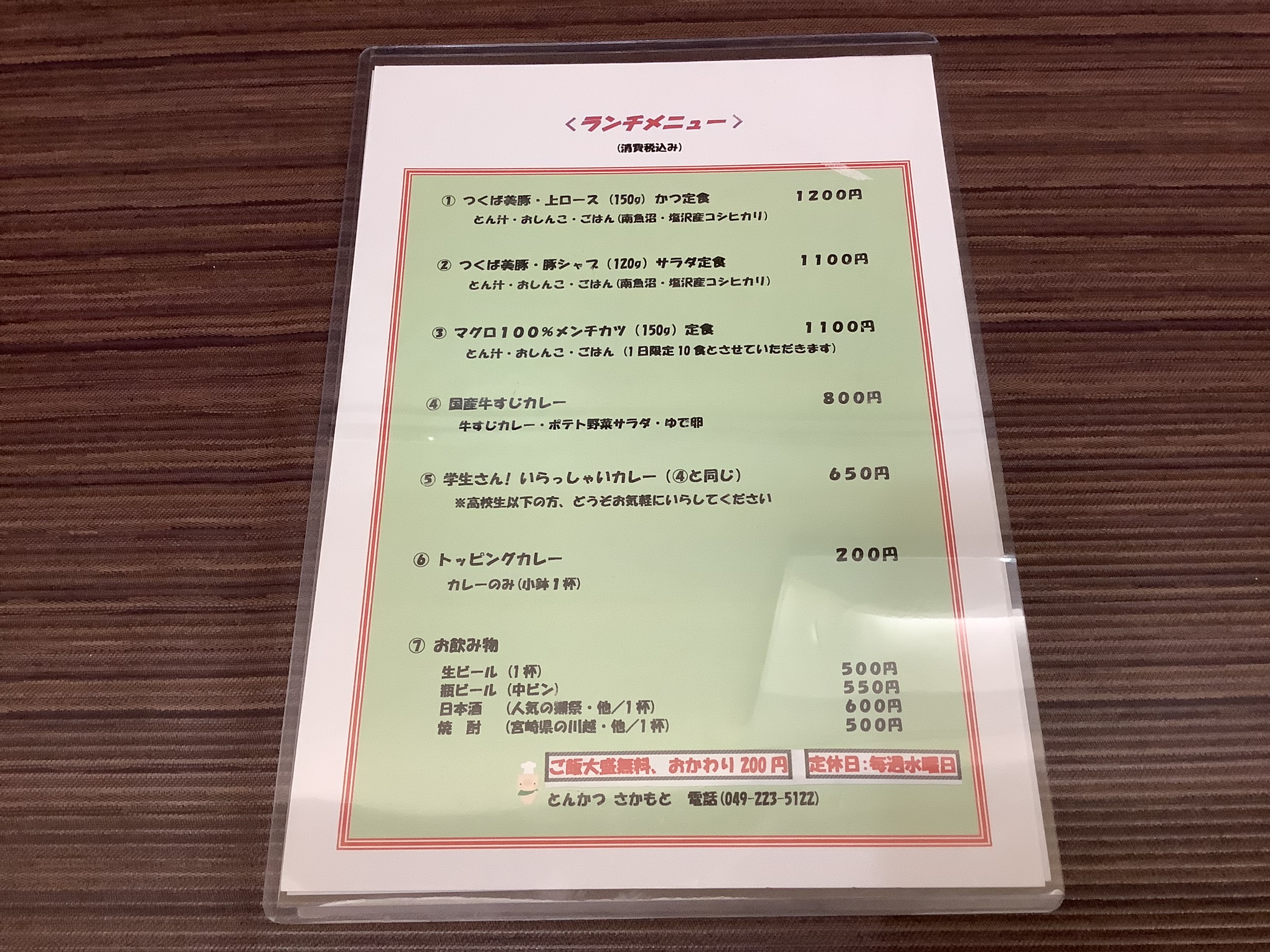 Here is the menu. We ordered the recommendation of the house "Jyo Losu Katsu Teishoku (Pork Loin Cutlet Set)"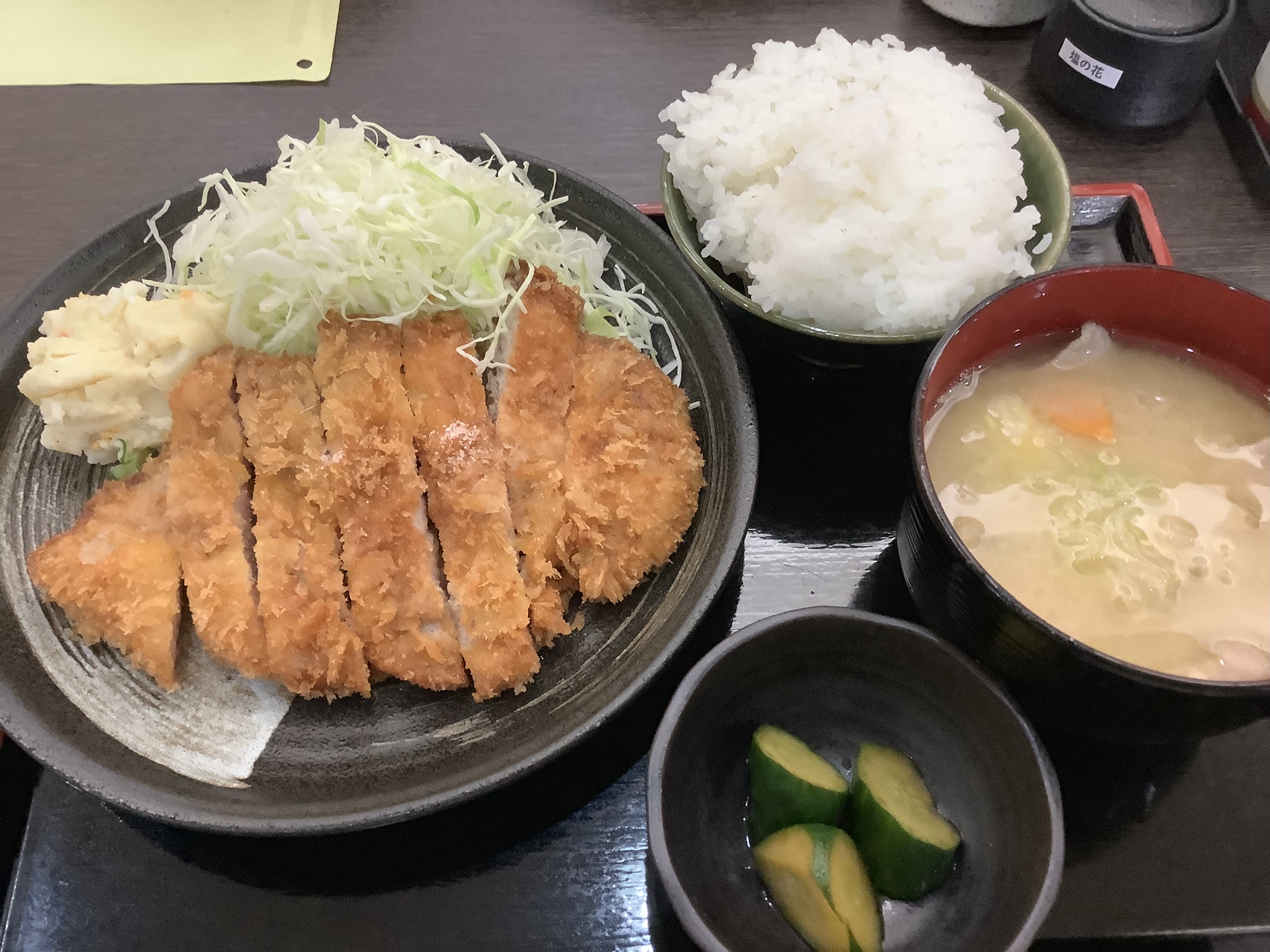 "Jyo Losu Katsu Teishoku" 1,200yen. Free for bigger portion of rice.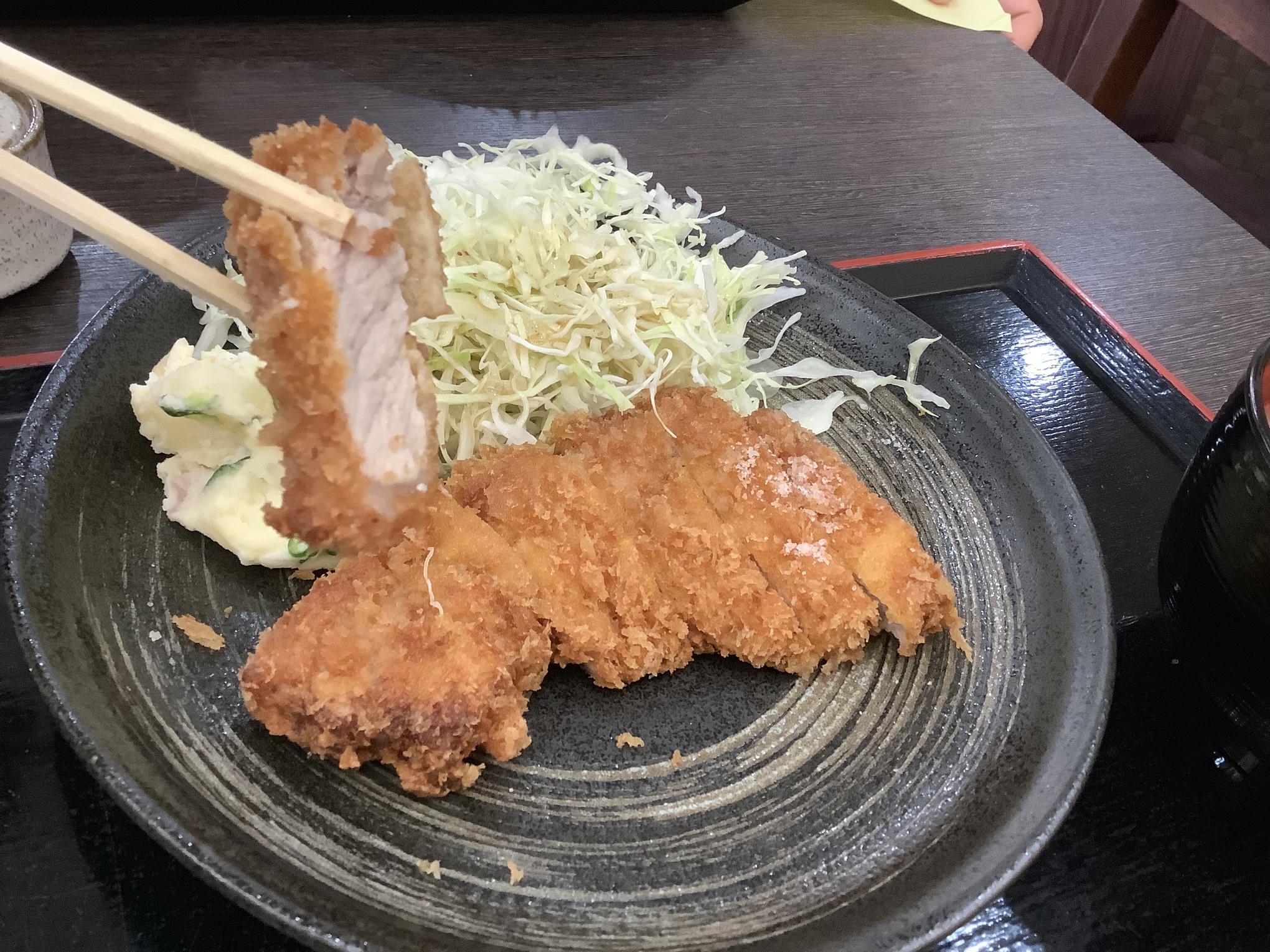 Thick, juicy and crispy cutlet goes well with rice!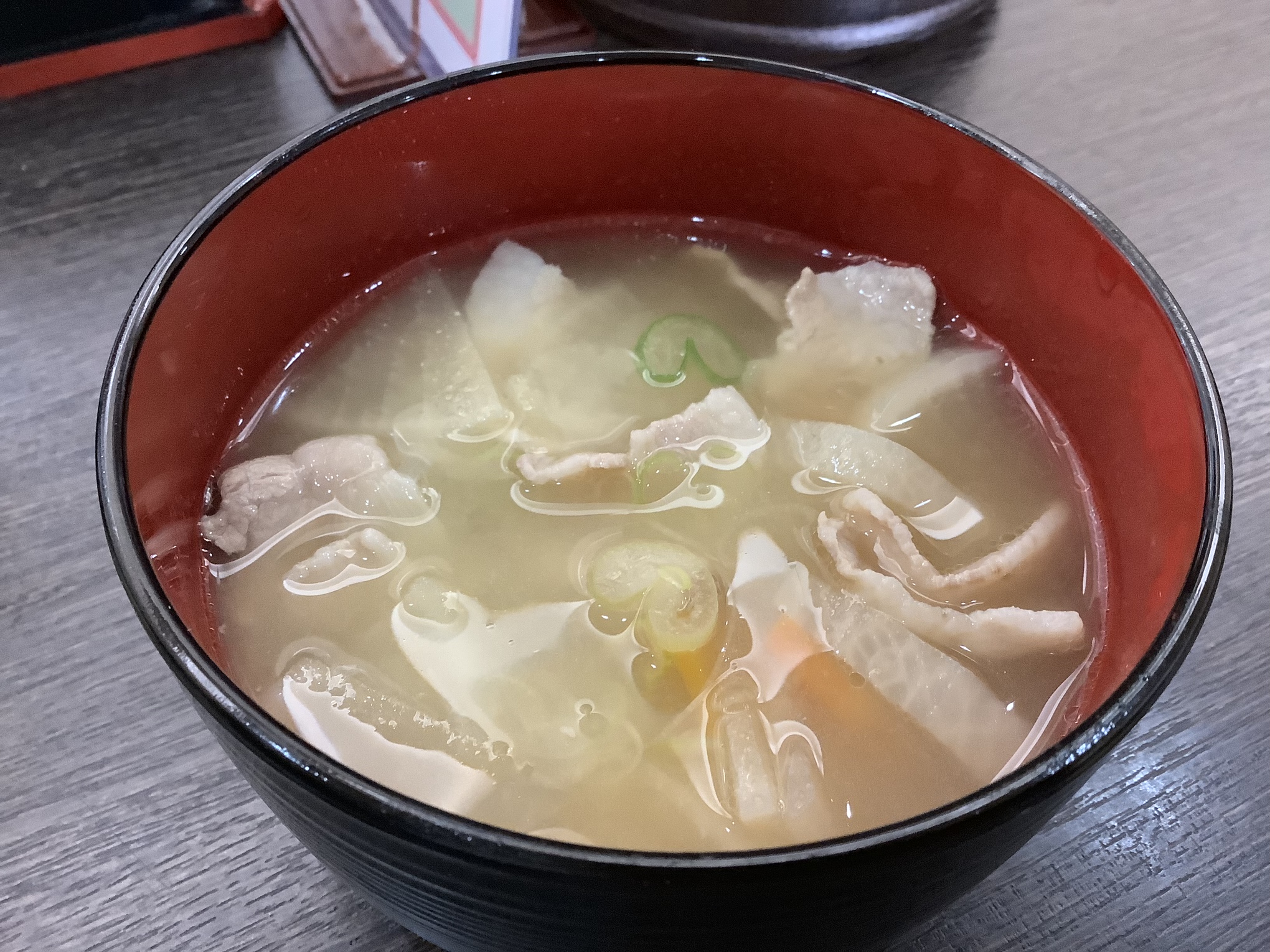 It might be difficult to see from the picture but pork miso soup is rich with lots of ingredients.
It was a great surprise that the Madam who used to be in "Tokiwa" for over 80 years of career was there and serving actively.
She was the first person to greet customers with a big voice "Irassyaimase!" and recommended "Losu Katsu Teishoku" and brought orders to the kitchen etc.
Please try a brand pork Tonkatsu once! It is said that this is the first restaurant who serve the Specific Pathogen Free Pork "Tsukuba-Bi-Buta" in Saitama prefecture.
Tonkatsu Sakamoto
Name: Tonkatsu Sakamoto
Address: 17-1 Minamitoori-machi Kawagoe-shi
Open: Lunch 11:15 ~ 14:00 Dinner 17:00 ~ 21:00
Close: Wednesday