February Kawagoe-Walk in 2nd year of Reiwa (2020)
Comfortable weather has been kept going during February in 2nd year of Reiwa and nicely warm for Kawagoe-walk.
Let us introduce streetscape of Kura-zukuri on February 2nd.
At first, this is Saitama Resona Bank, Kawagoe branch.
This bank is planning to move to new place near Kawagoe west exit around July in 2020.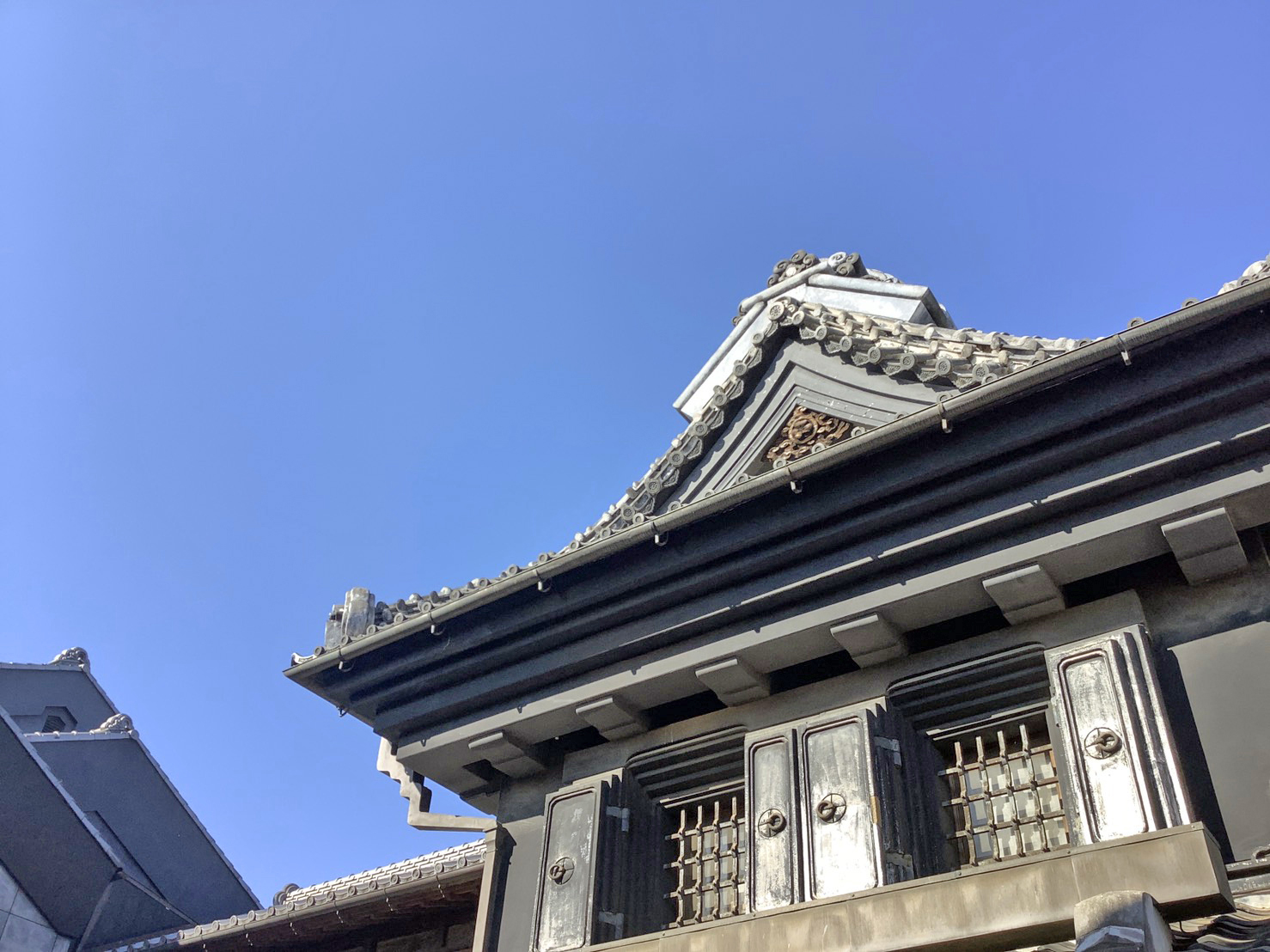 Look at the blue sky. Are we really in February?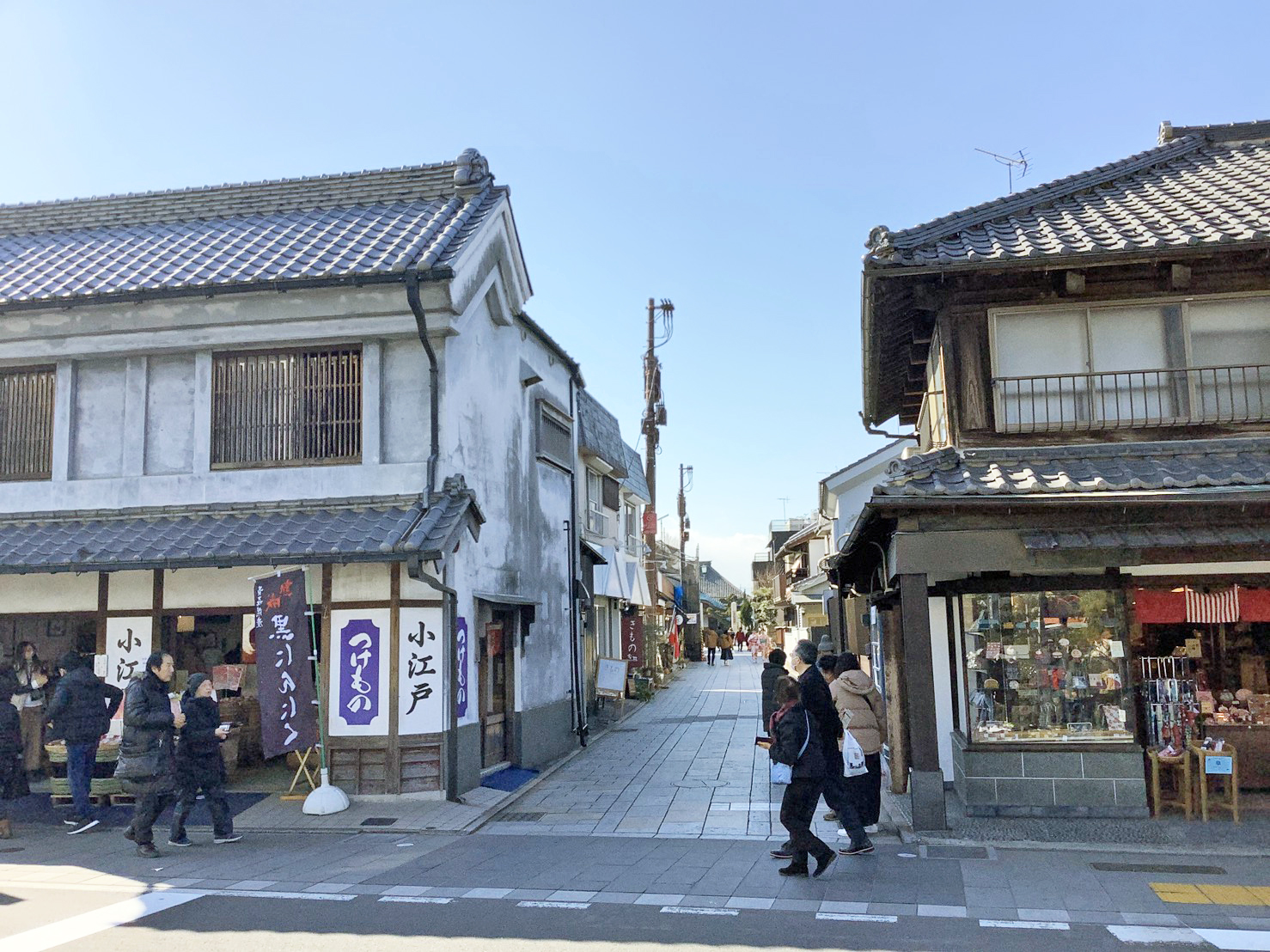 This day was Monday, not weekend though, many people had come for sightseeing.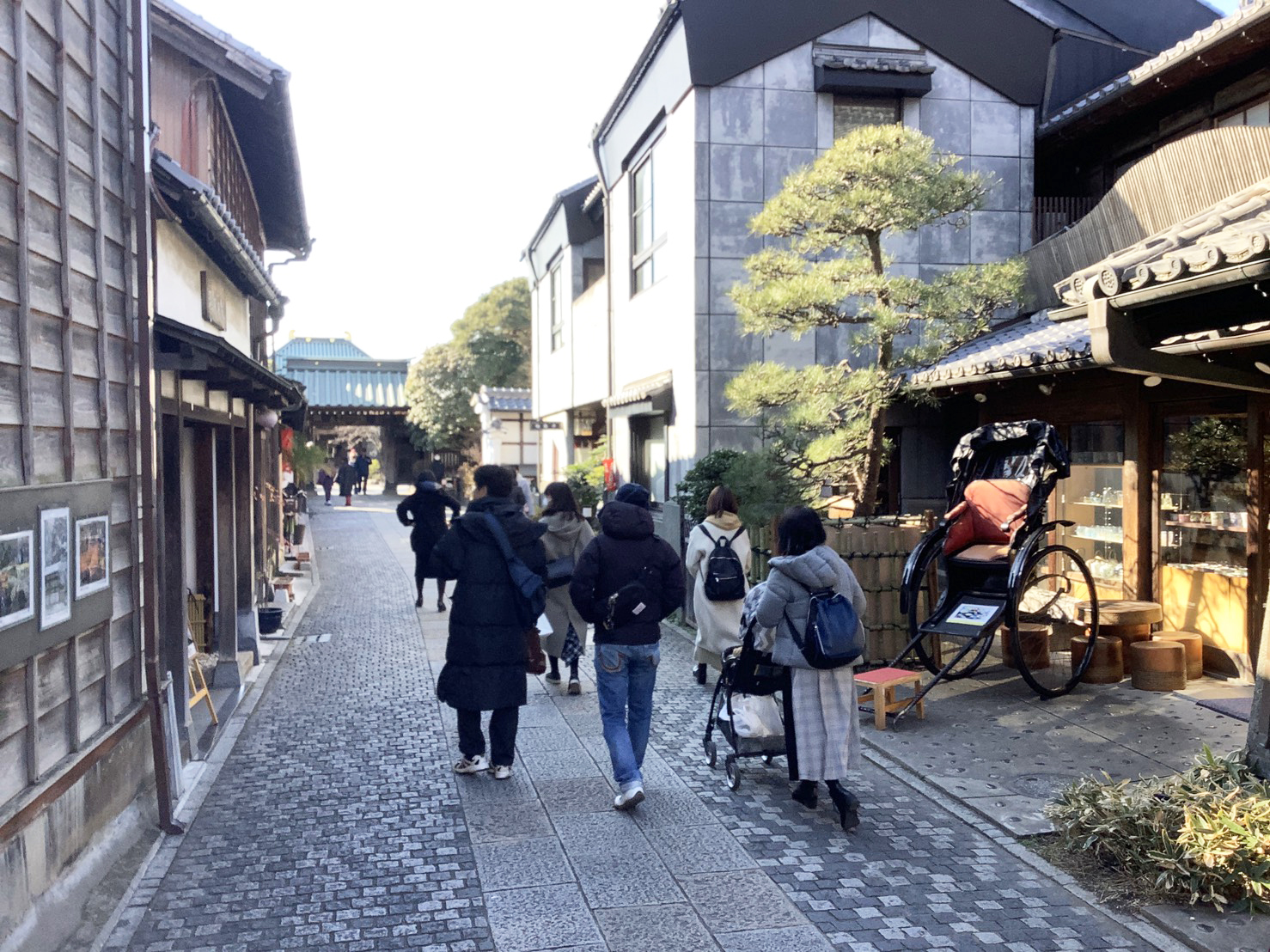 This is the side street next to Fine china store 'Touhou-Yamawa'.
At the end of the street, Chouki-in (Chouki temple) is built.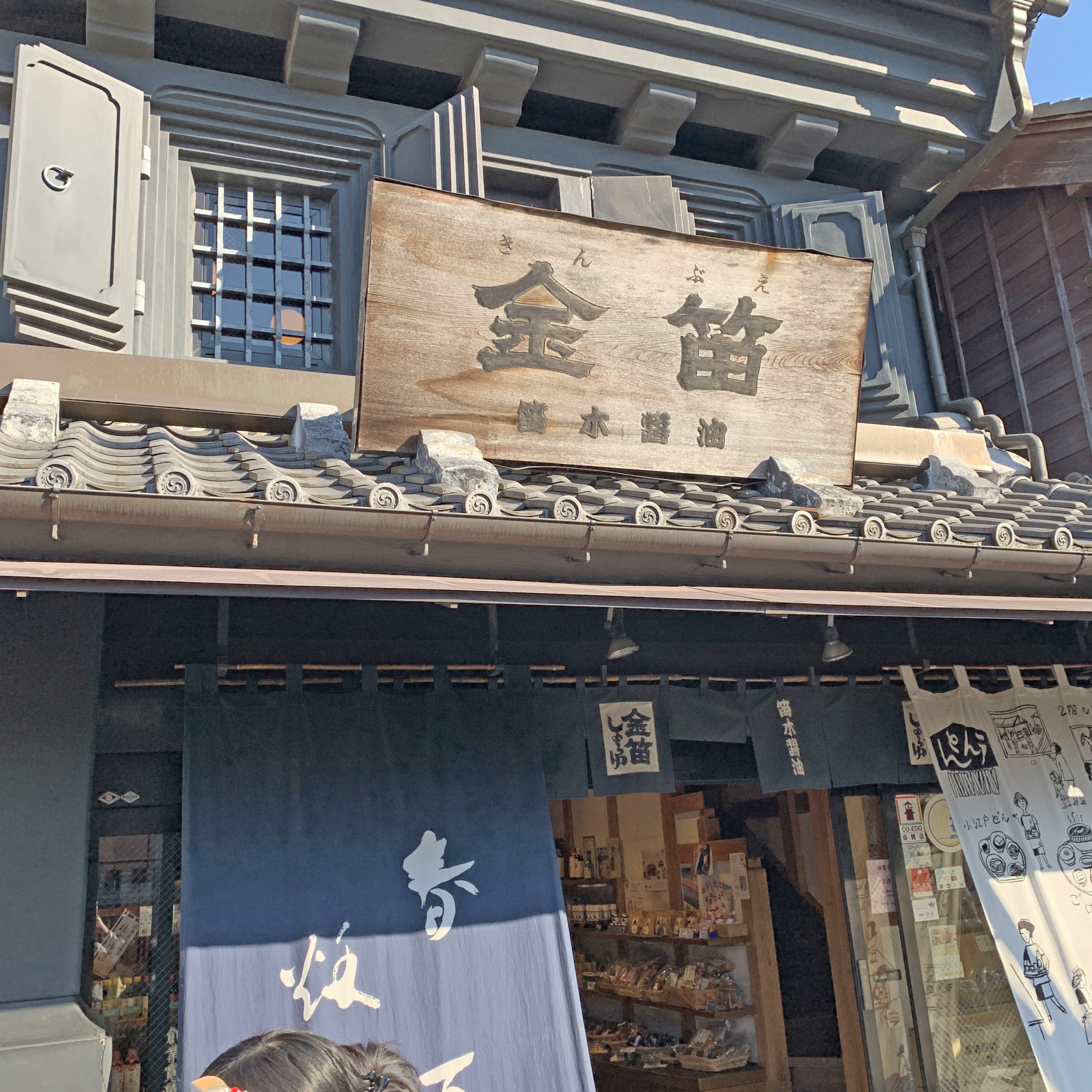 After strolling for a while, it's good time for lunch.
NOODLE RESTAURANT "Unton place Shunka-shuto" is the today's lunch place.
Speaking of FUEKI Shouyu (soy sauce manufacturing company), our staff went to 'KINBUNE Shoyu Park' on the other day.
・Visit to 'KINBUE Syouyu Park' ♪
https://www.jalan.net/yad313212/blog/entry0005278814.html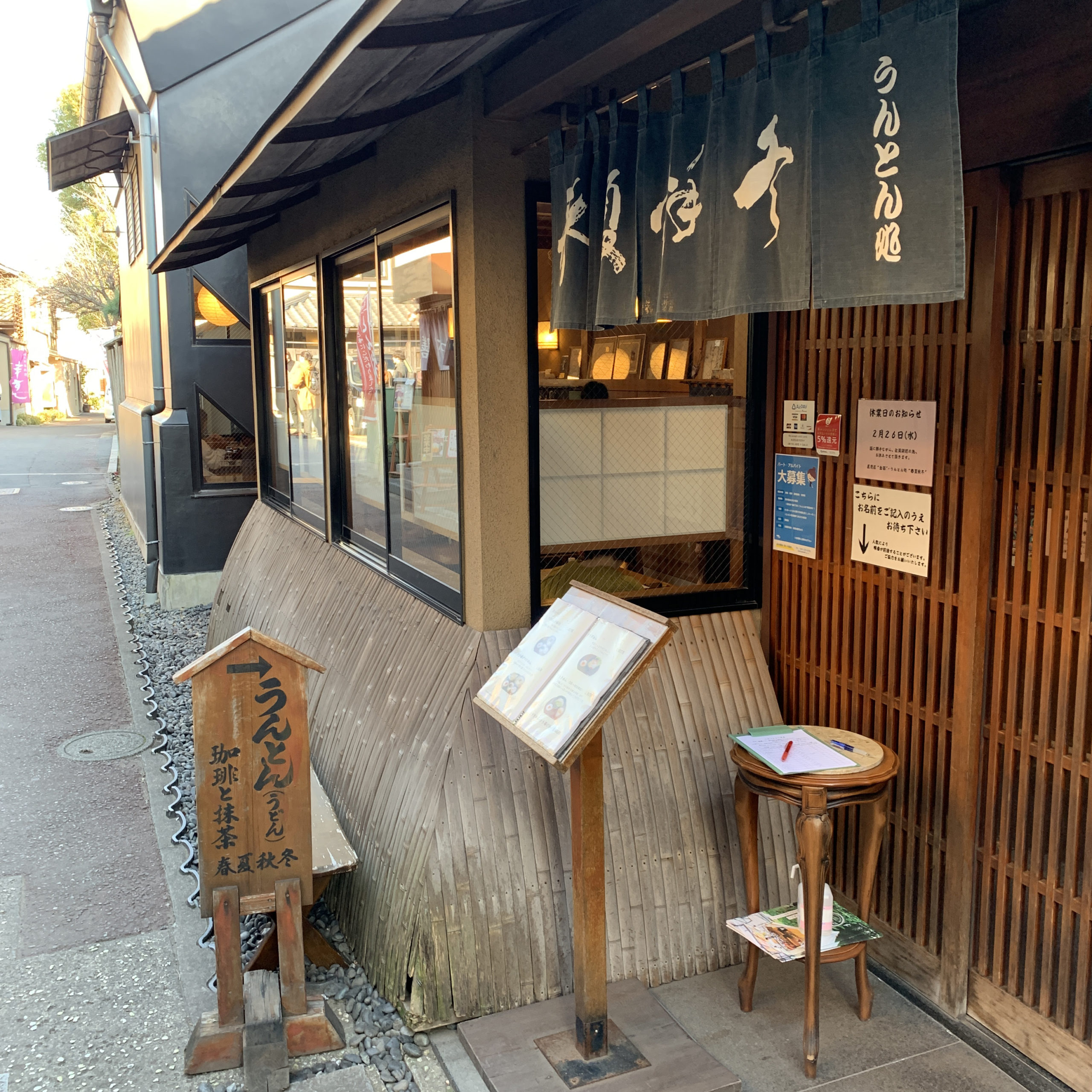 This is the entrance of NOODLE RESTAURANT "Unton place Shunka-shuto".
This restaurant is located backside of KINBUE.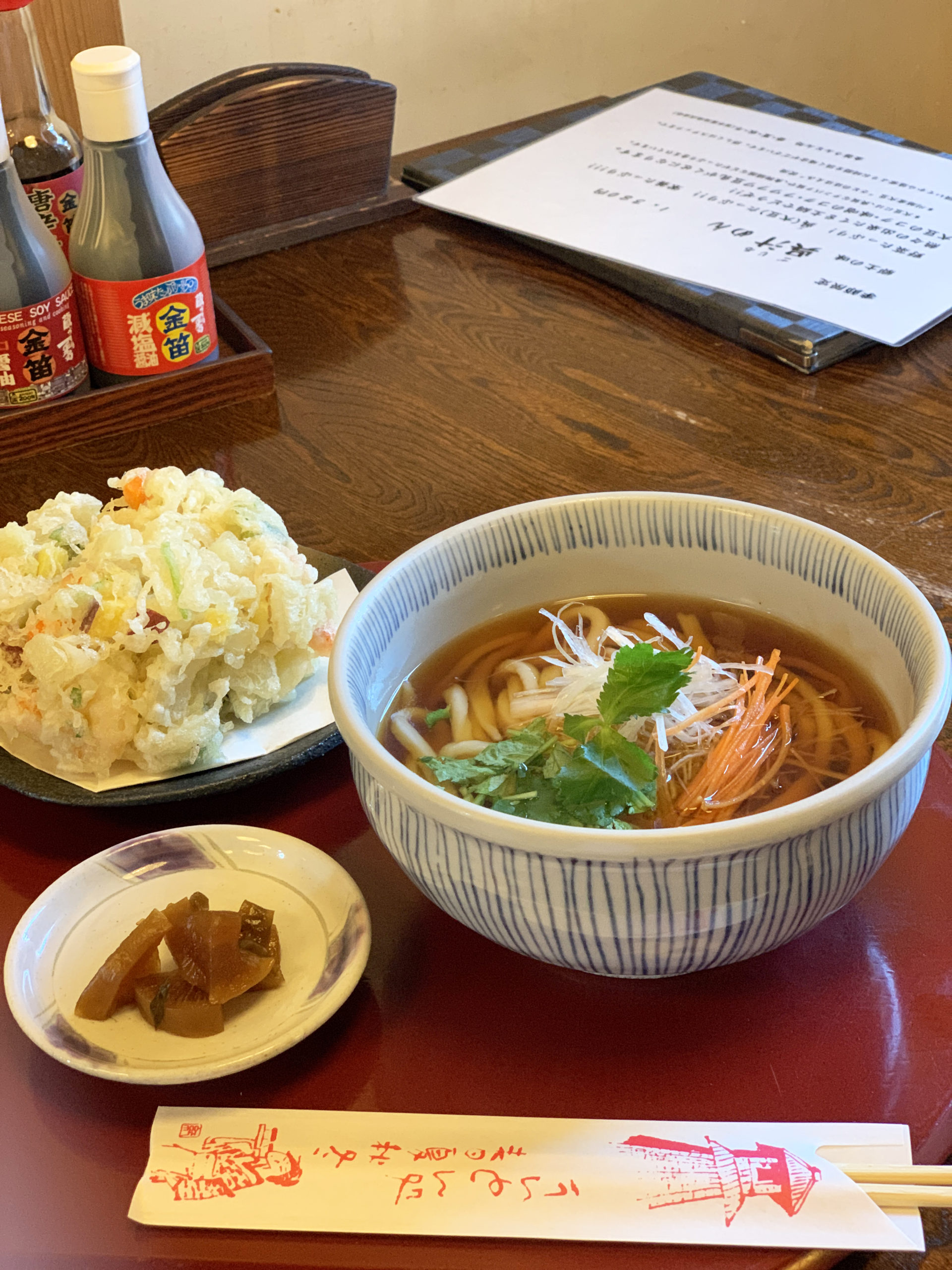 This is 'Kakiage Noodle'.
The restaurant staff recommended that putting shoyu (soy sauce) on Kakiage (mixed vegetable and seafood tempura) is really tasty.
We were full after eating this big Kakiage Noodle.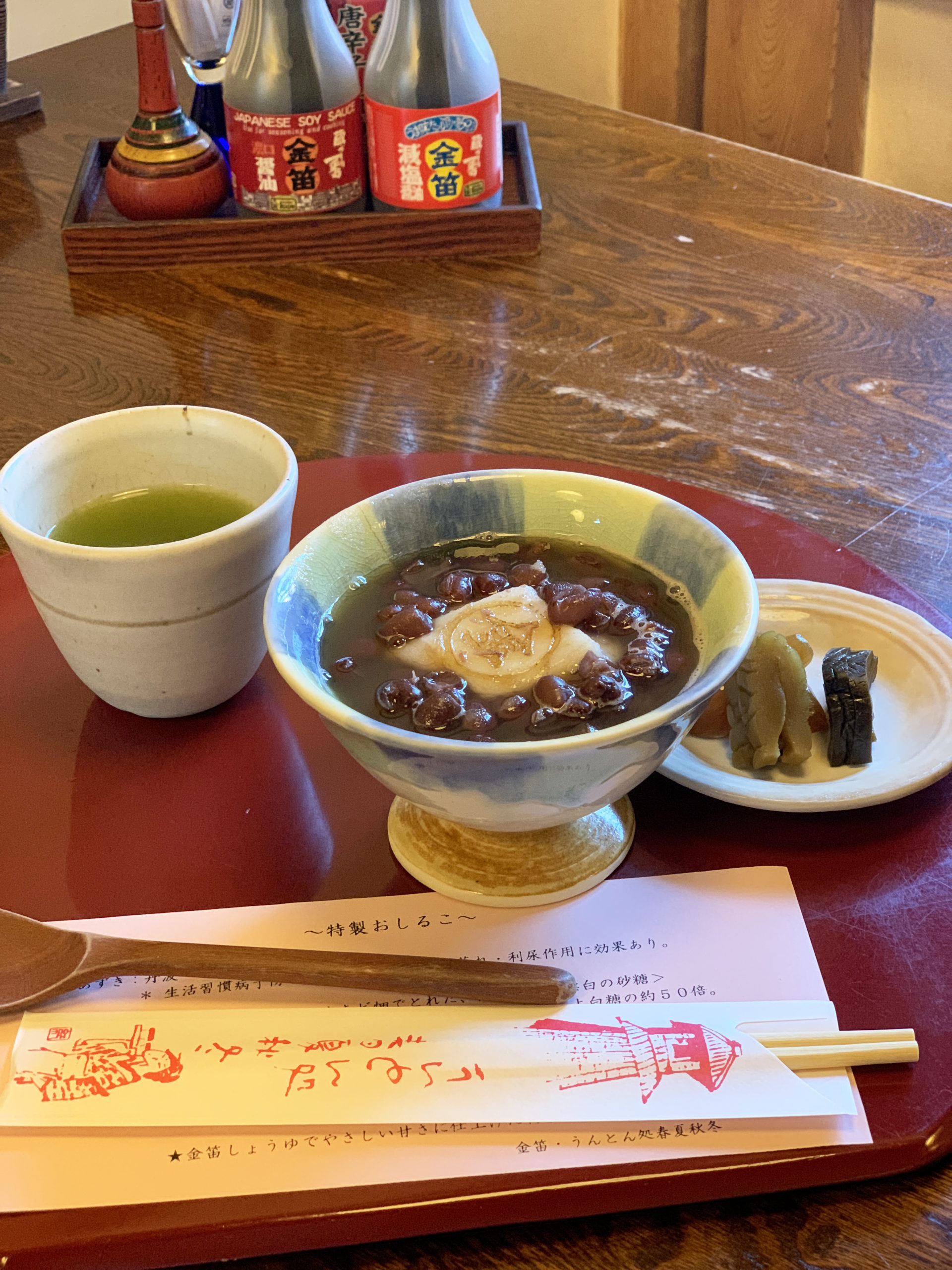 This is Oshiruko. (a sweet soup of boiled adzuki-bean with rice cake)
KIN(金) of KIN-BUE(金笛) is printed on the rice cake.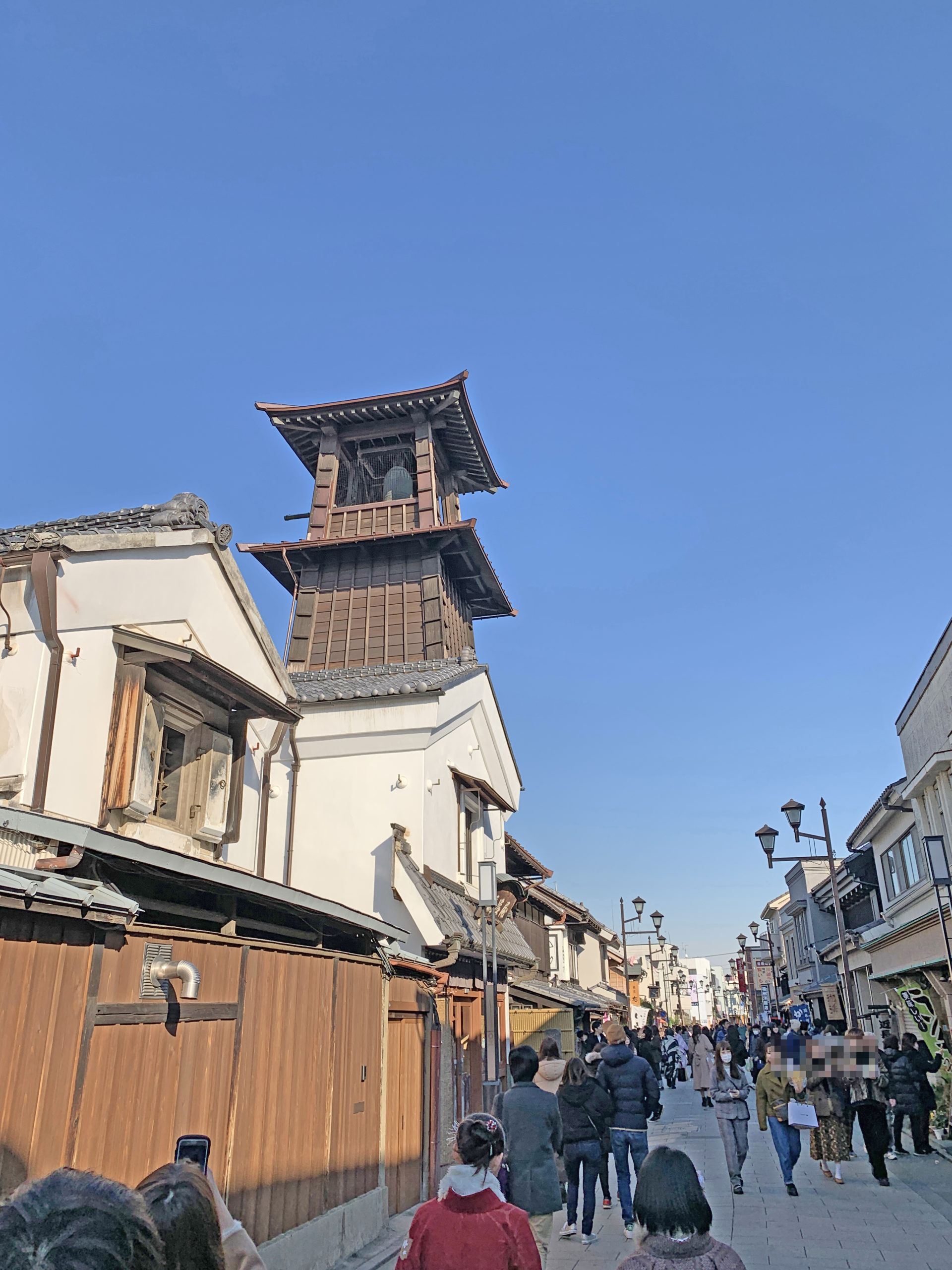 After great meal, we took the picture of well-known 'Toki-no-Kane (Time Bell Tower)'.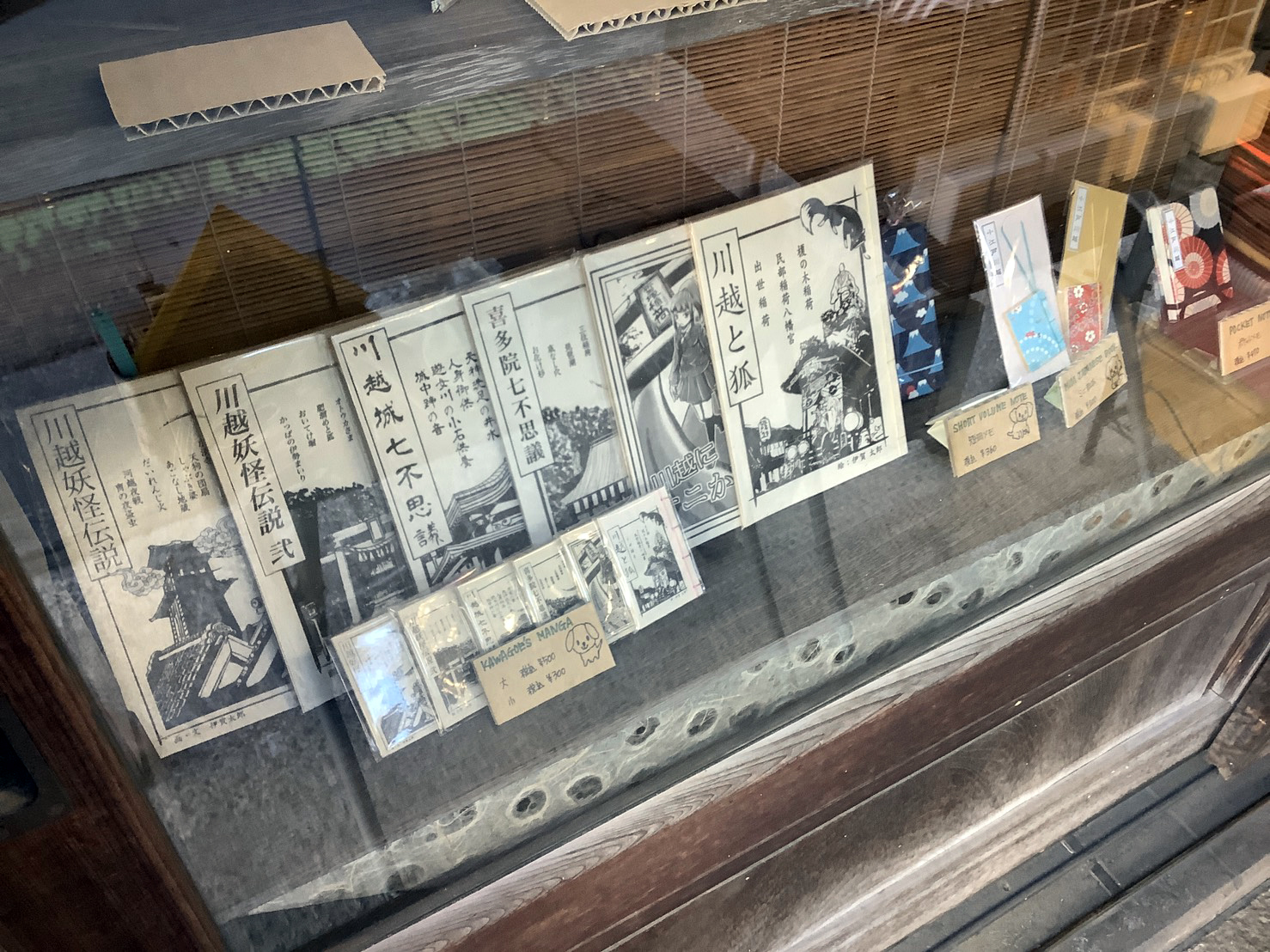 On the way back to our hotel, curious things were displayed on a shop window.
The exciting titles are Kawagoe Specter Story, the Seven Wonders of Kawagoe Castle and the Seven Wonders of Kita-in.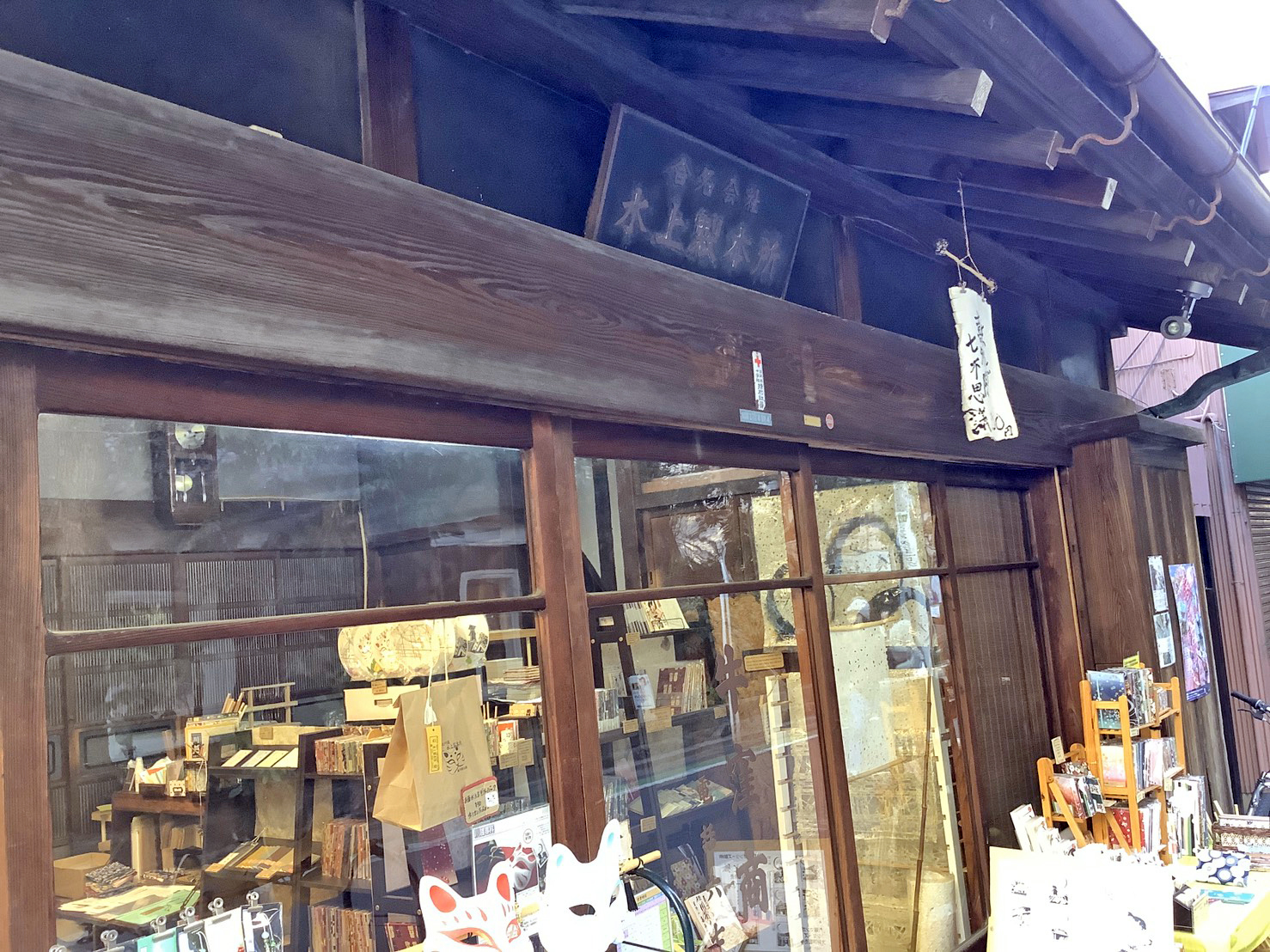 We bought these three titles.
■MIZUKAMI bookbindery
1-4-4 Shin-tomi-cho, Kawagoe City
*Along CREAMALL, on the other side of KOEDO KURARI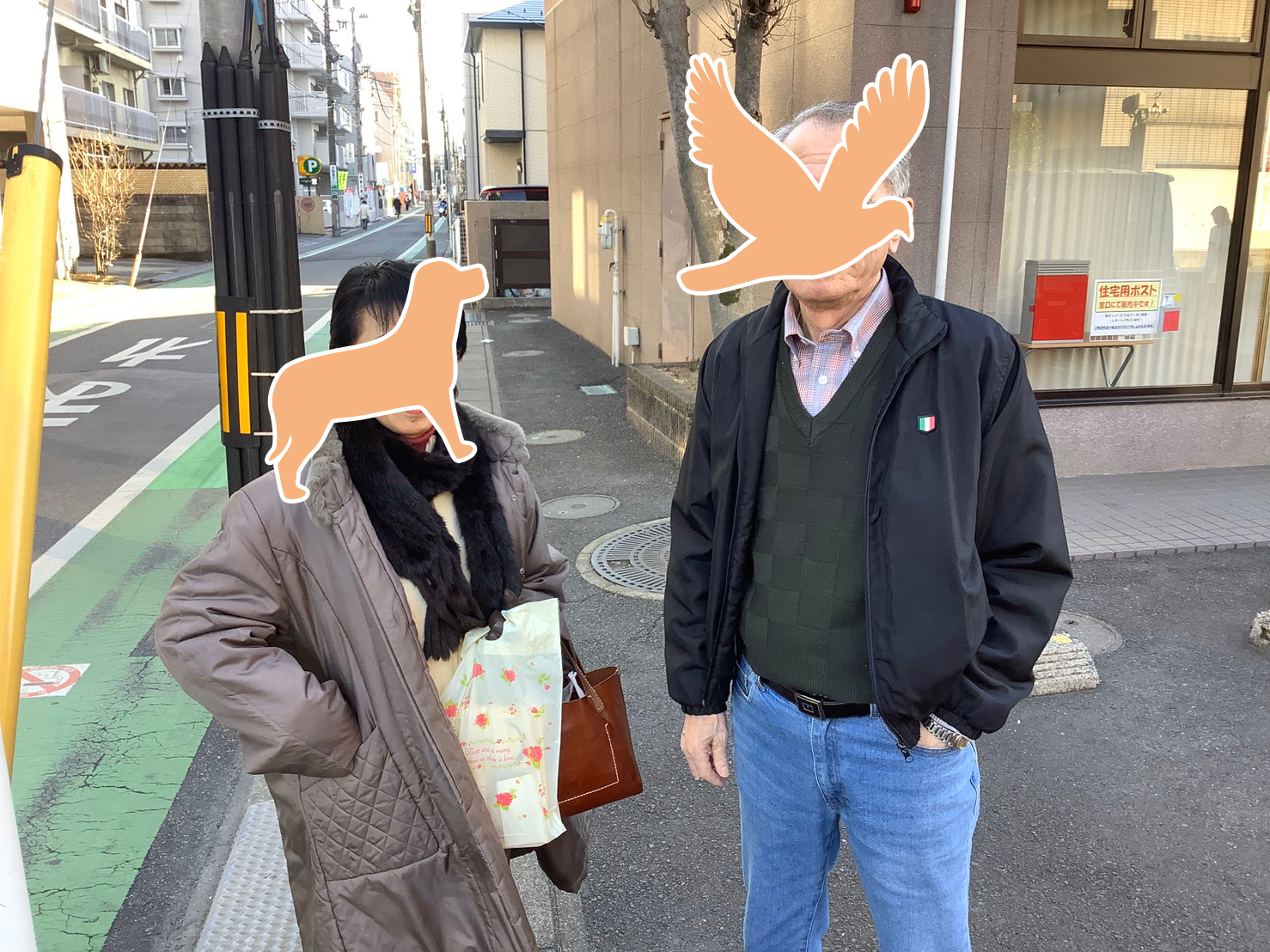 We purchased the books and kept walking toward our hotel. What a coincidence!
Someone came. He was the former Manager of our hotel. Took the picture together, current Manager (left) and former Manager (right). The former Manager looked like fine!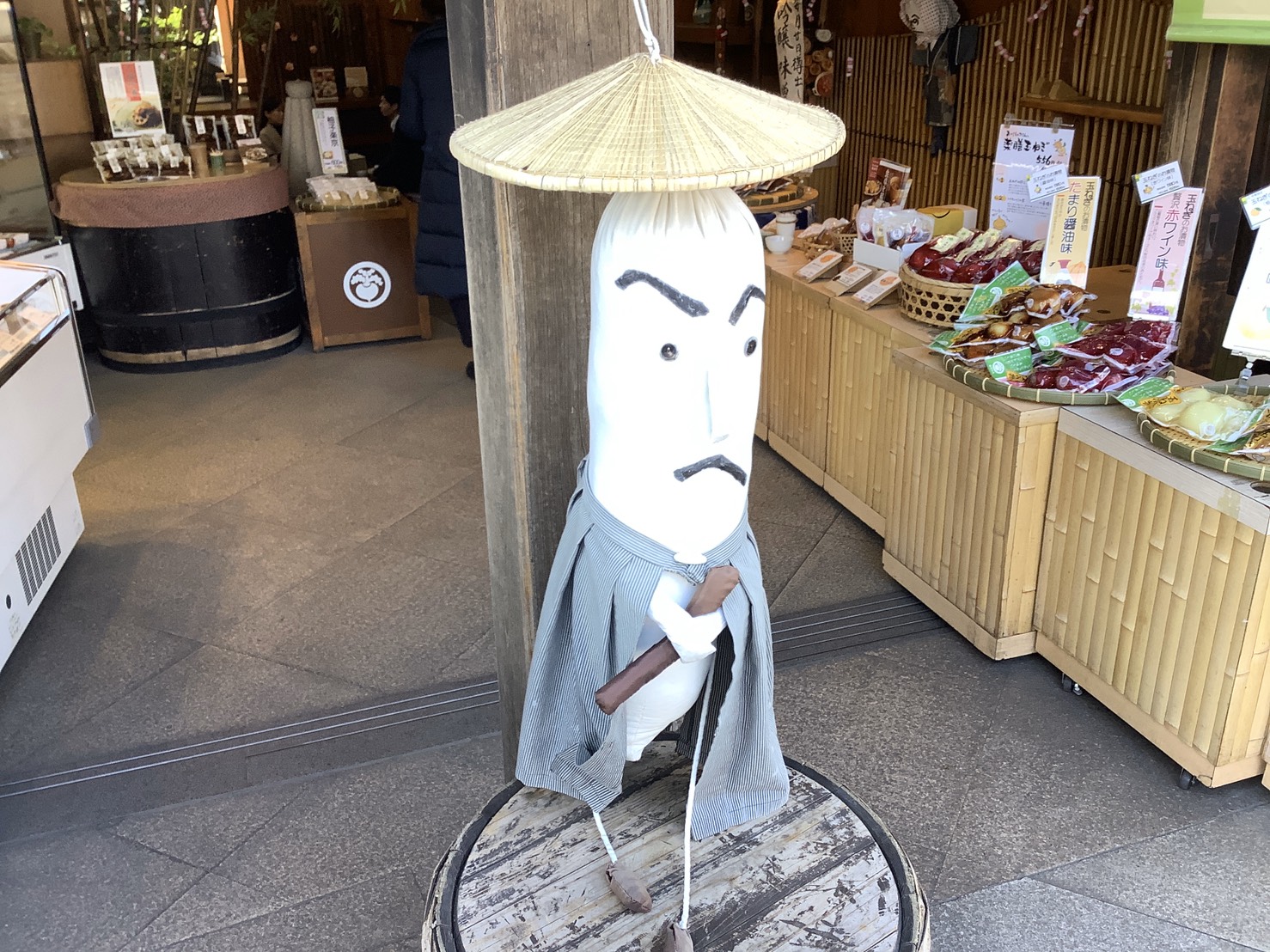 The more we walk around Kawagoe, the more we can discover new things.
That' all for February Kawagoe-Walk.