Ichiban-gai Street in the night ~ "Kurazukuri no Machinami (old town)"
The most popular tourist spots in Kawagoe is "Kurazukuri no Machinami – Ichiban-gai (Old Town)".
About 20 minutes walk from our hotel. If you come here in the night the place is utterly silent and it's totally different from the bustling daytime scene.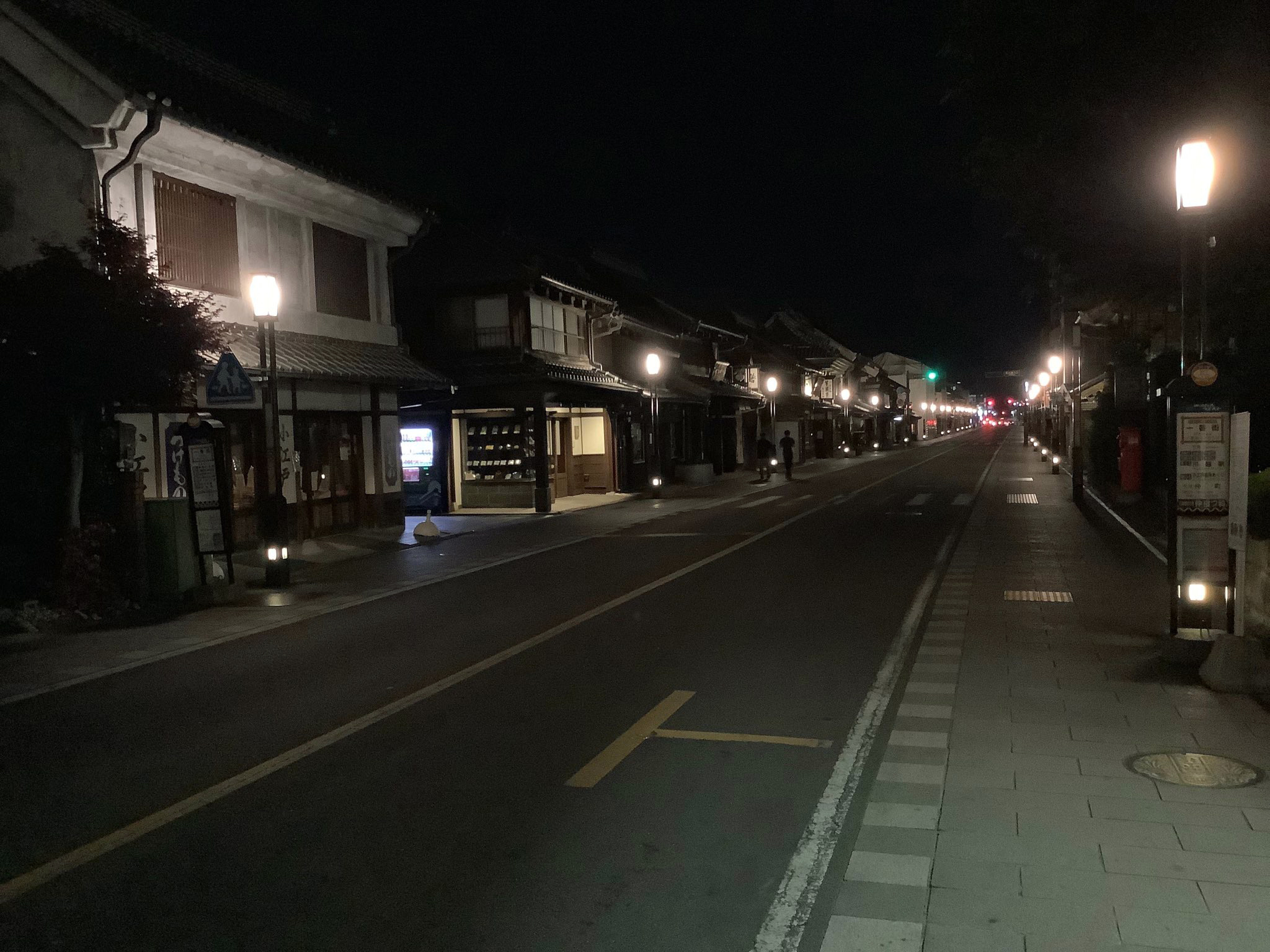 Some traffics but almost no people.
It was around 11pm, a total silence.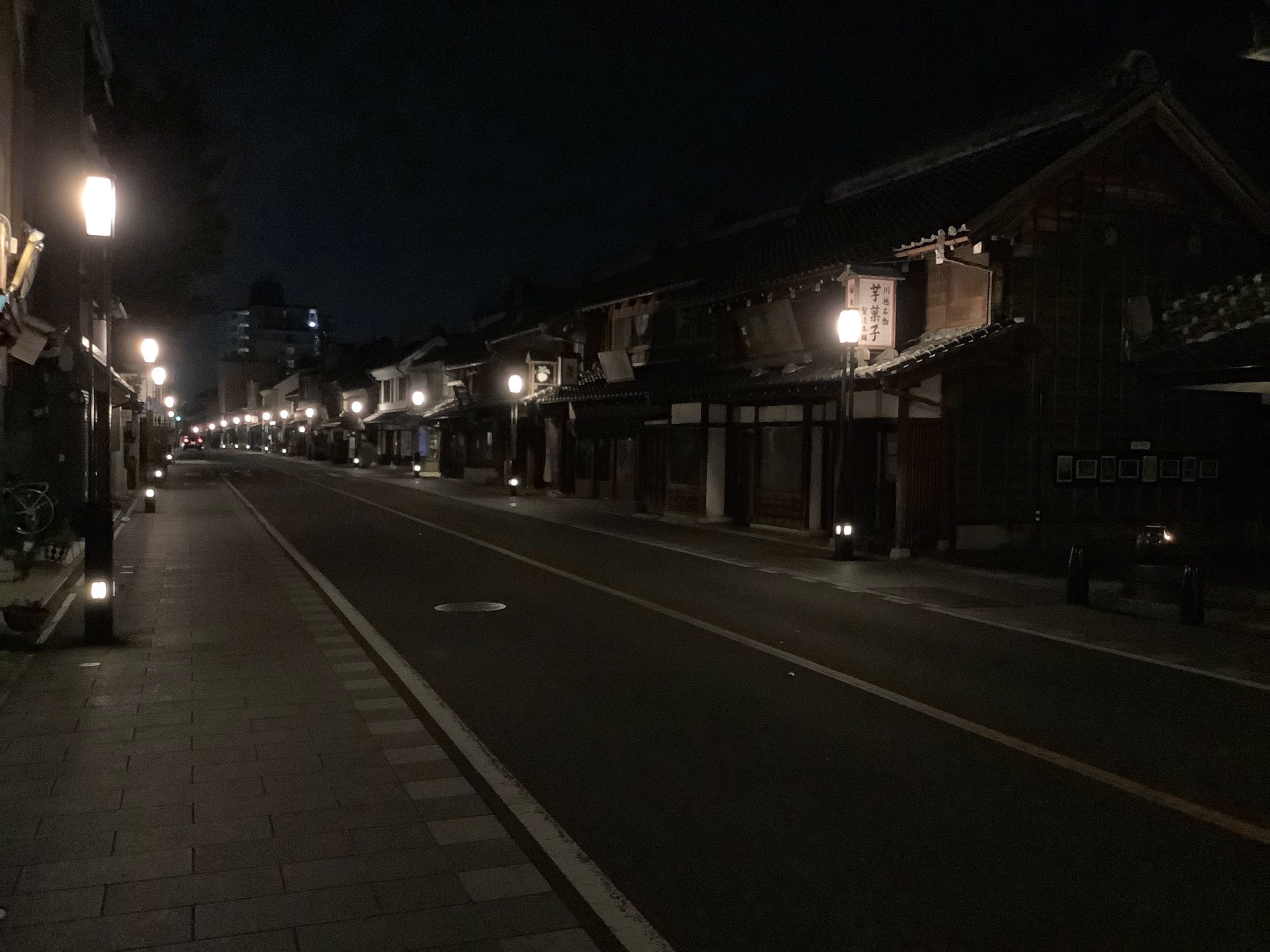 Normally Ichiban-gai in the daytime is like this.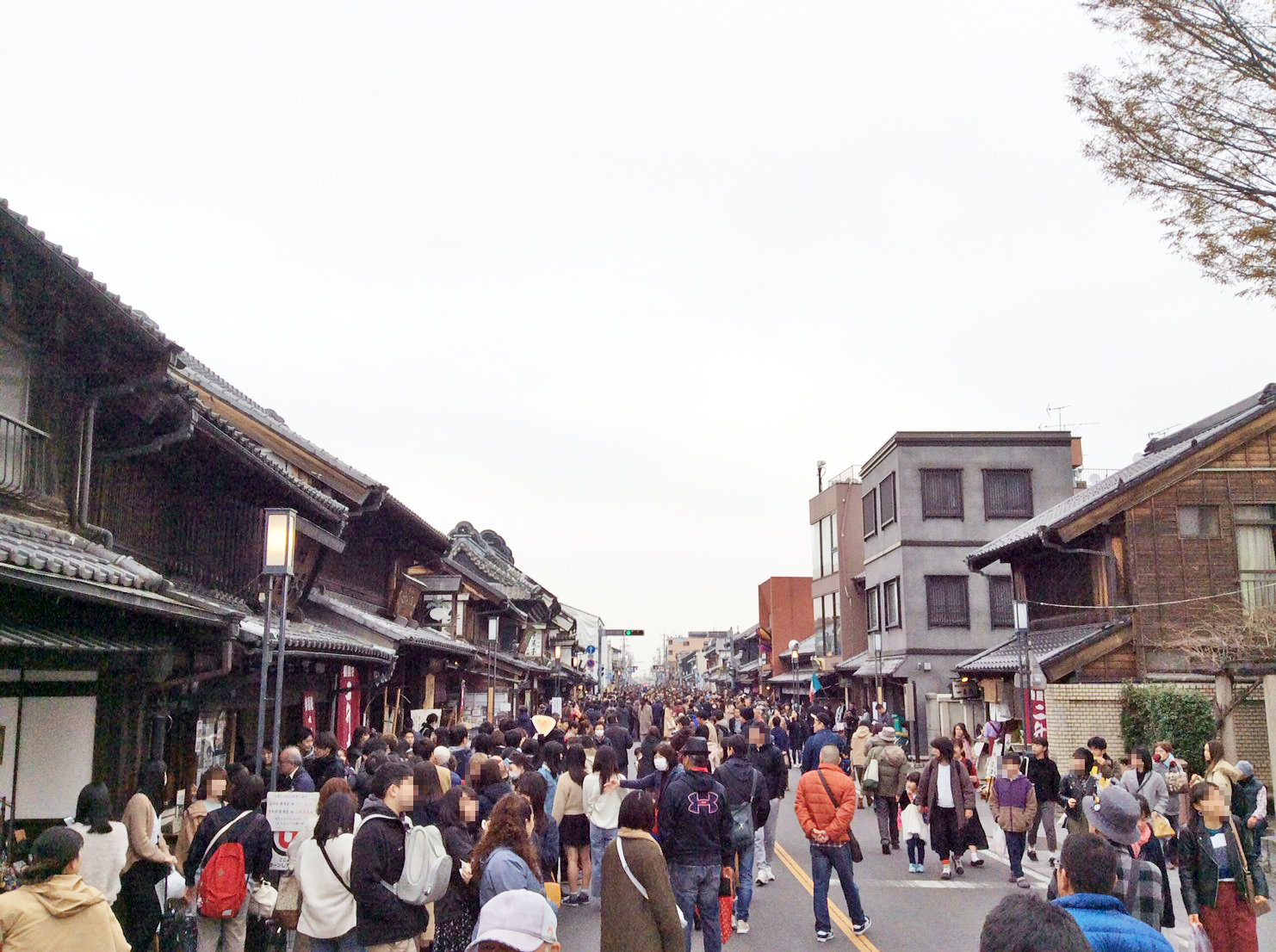 Maybe this one is not "Normal", but on the weekend it's almost like this.
※this picture was taken on March 30, 2019. A shot from the event called "Edo-no-hi".
"Tsukemono (pickles) Koedo" on the left and the wallet shop on the right (old Sai Tobacco Shop).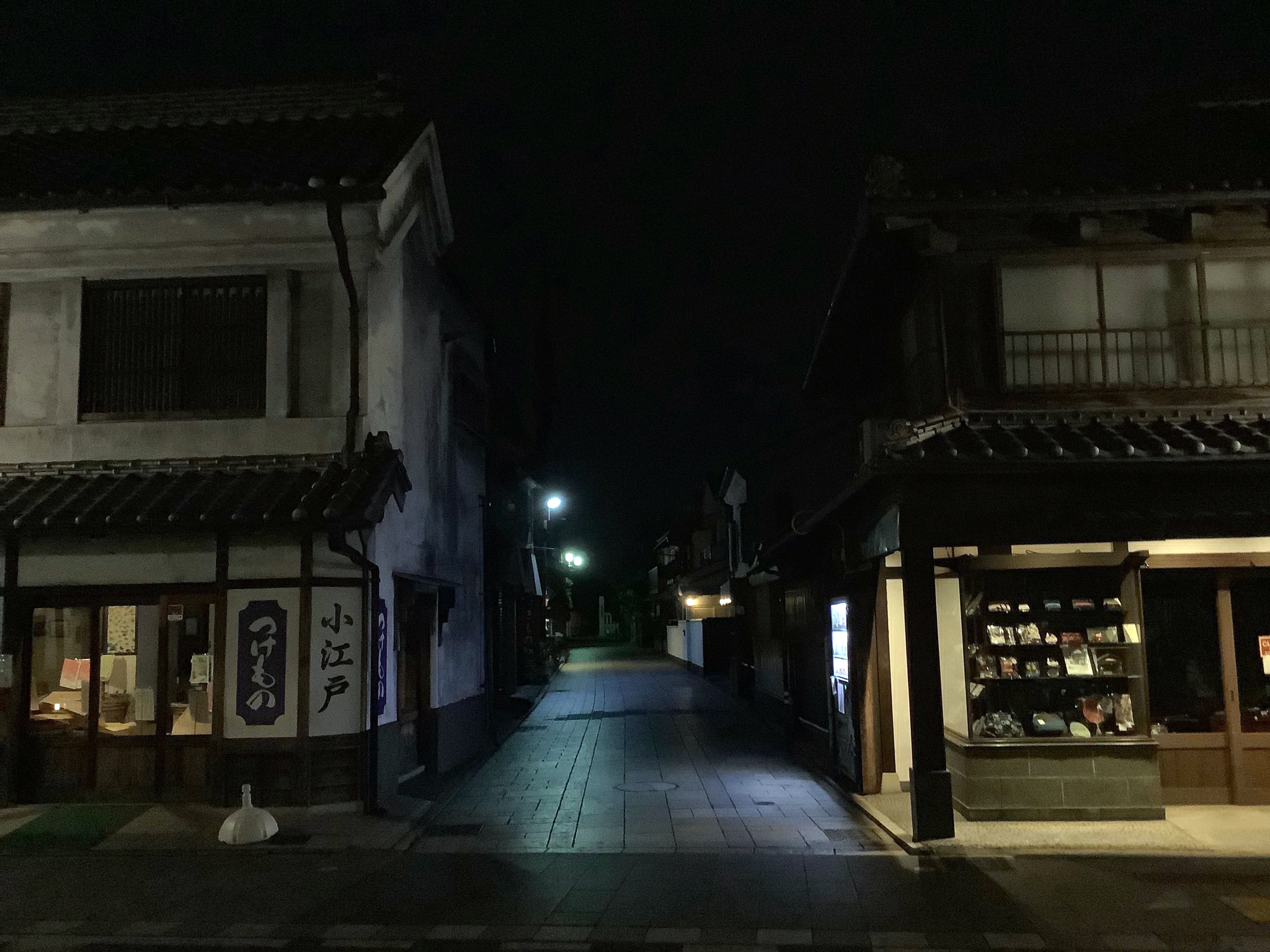 During the day time, many tourists are walking around with their smart phones looking to take good shots for uploading to SNS.
We recommend you to take pictures at night!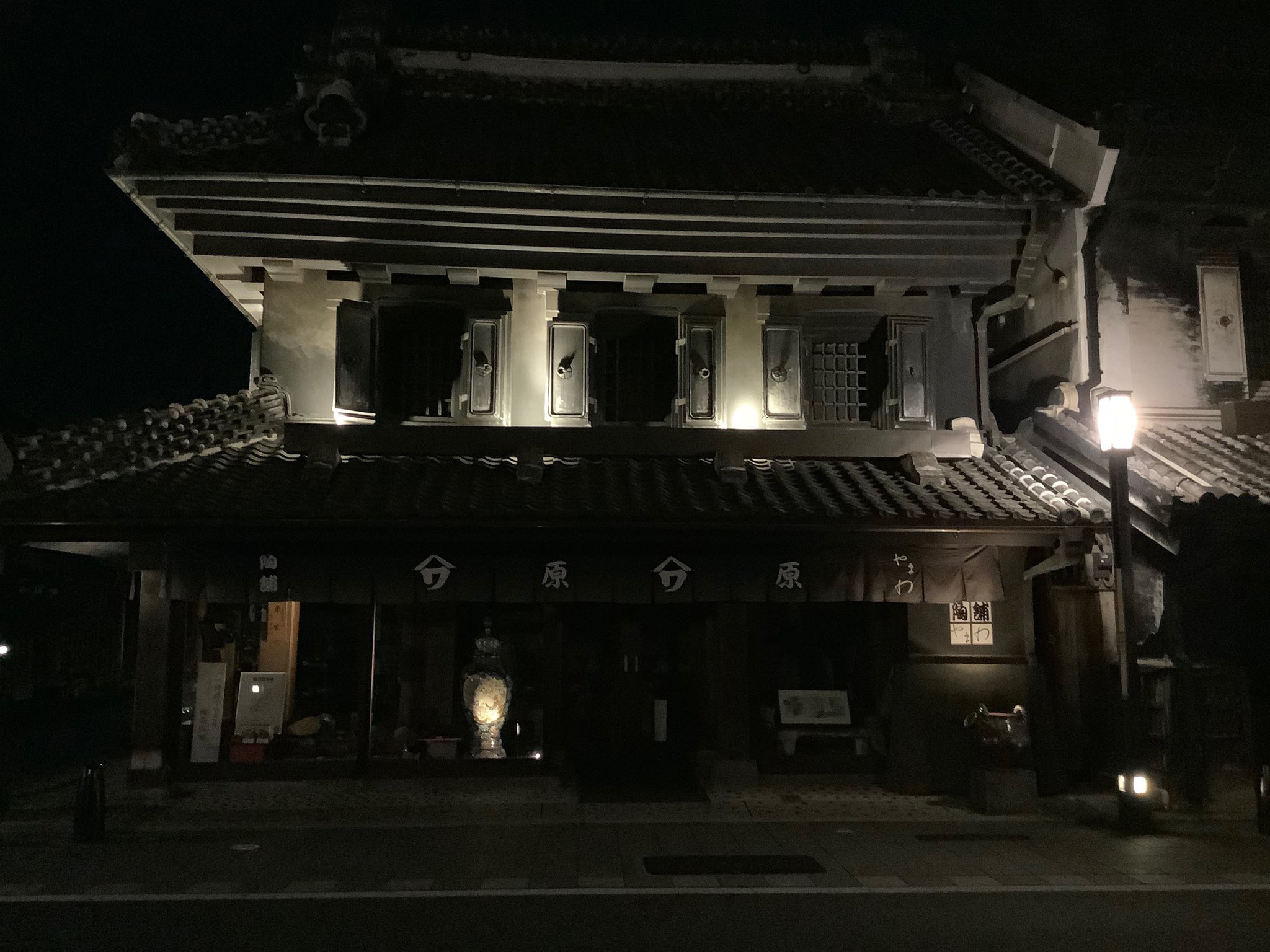 Thia one is "Toho Yamawa".
This is the street in front of the "Toki no Kane" (Kanetsuki Street).
During the daytime there usually is a queue for "Satsumaimo (sweet potatoes) chips" and very crowded area.
Shot of the daytime.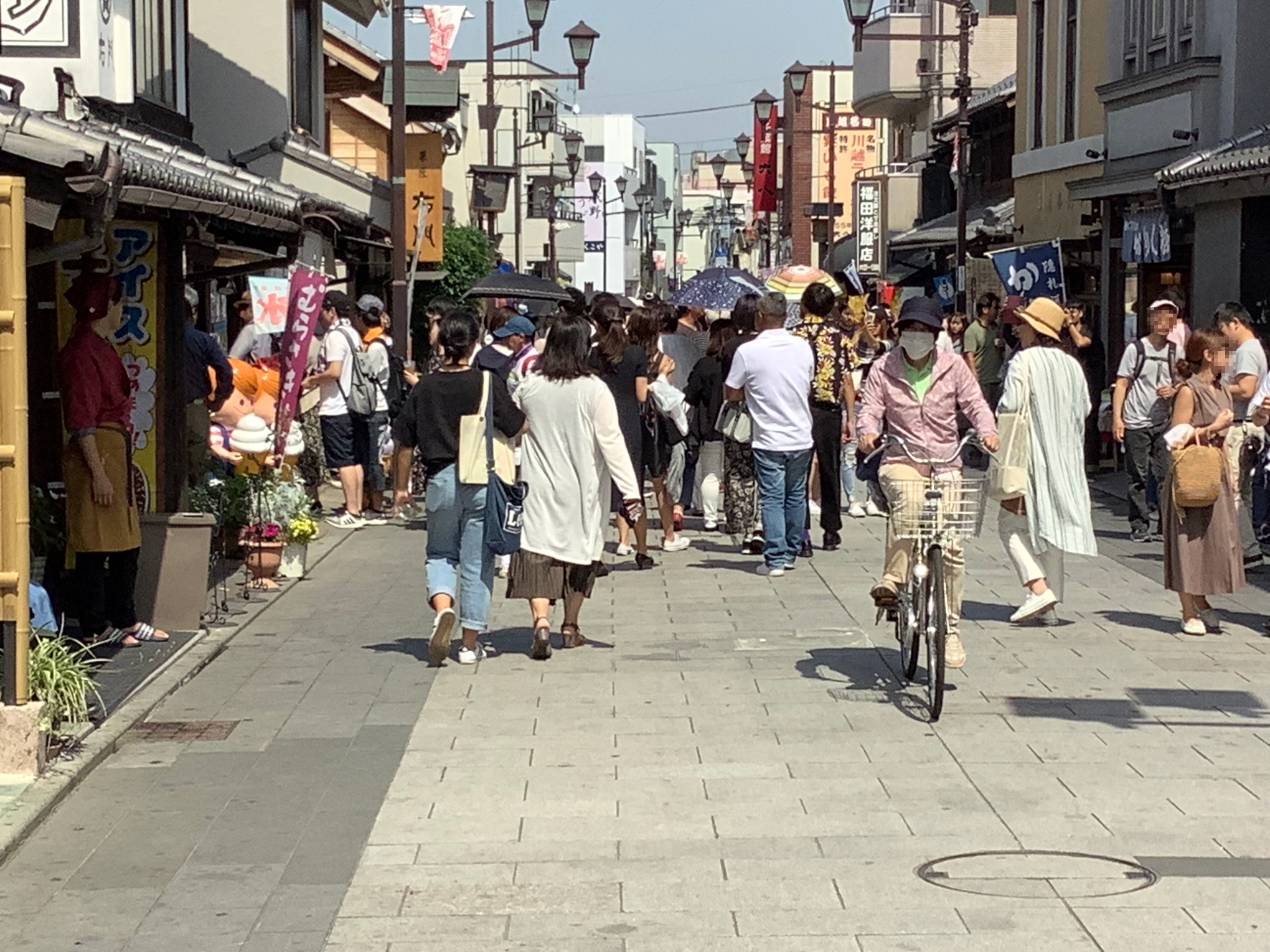 This is "the ordinary" day, weekday without any events.
It is interesting to be in the place during the daytime when it's very crowded and busy and in the utter silence during the night.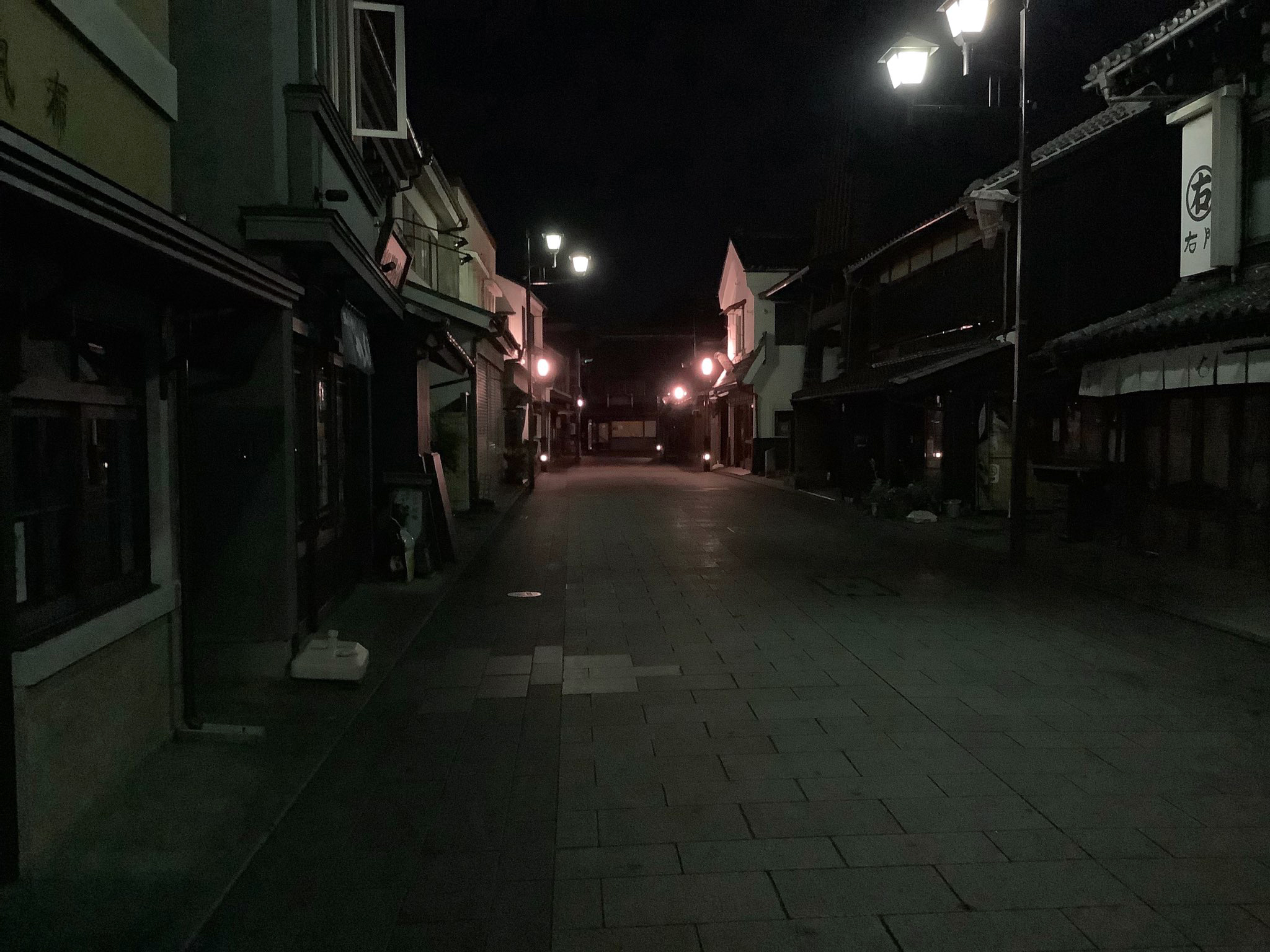 We recommend you to enjoy walking around Ichiban-gai Street in the night.
Ichiban-gai Street "Kurazukuri no Machinami (old town)"
Abount 20 minutes walk from Kawagoe Dai-Ichi Hotel
Place: around Nakamachi, Kawagoe-shi