【ITUSKI-YA】Rickshaw for seeing around Kawagoe streetscapes
According to avoid a new coronavirus spread, most people tend to stay home with putting a voluntary ban of non-essential going out.
During the hard times, we would like you to enjoy the virtual Kawagoe tour by rickshaw.
Let us introduce previous photos collaborated with Jinrikisha 'ITSUKI-YA'.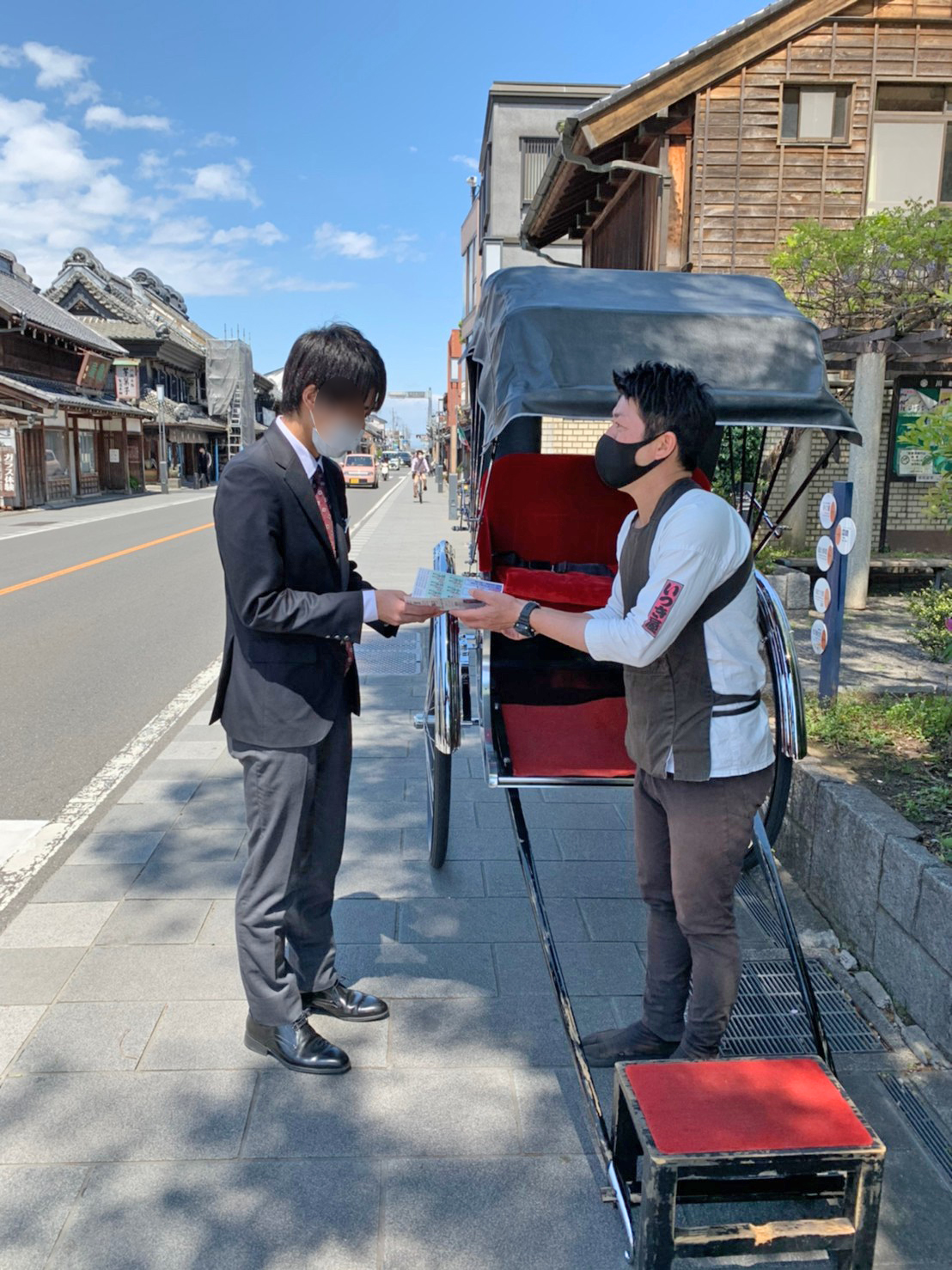 Nice to meet you, ITSUKI-YA san^^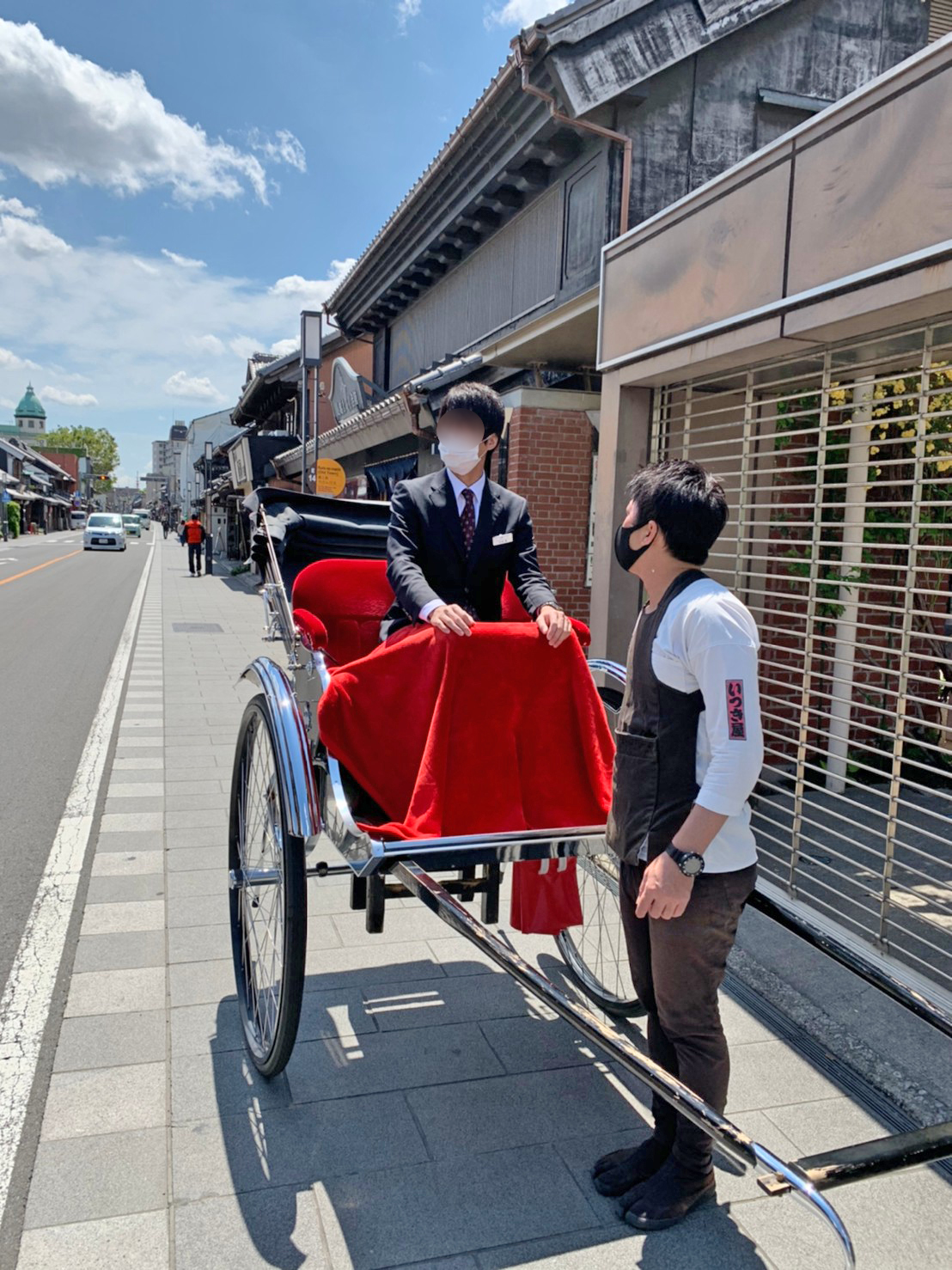 Our hotel, Front staff T-san.
For his request, his face is covered with airbrushing^^;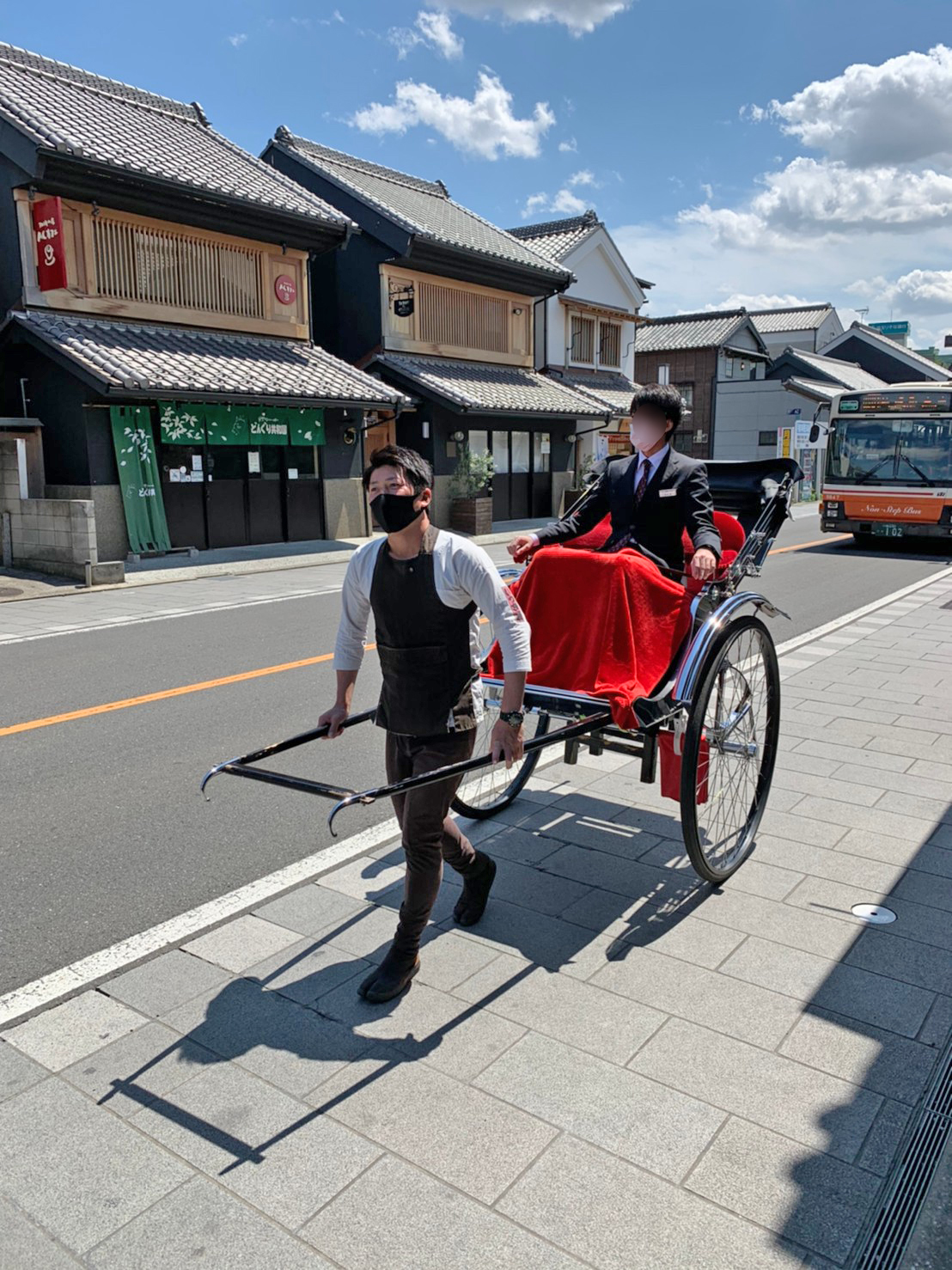 Now, let's start! ^^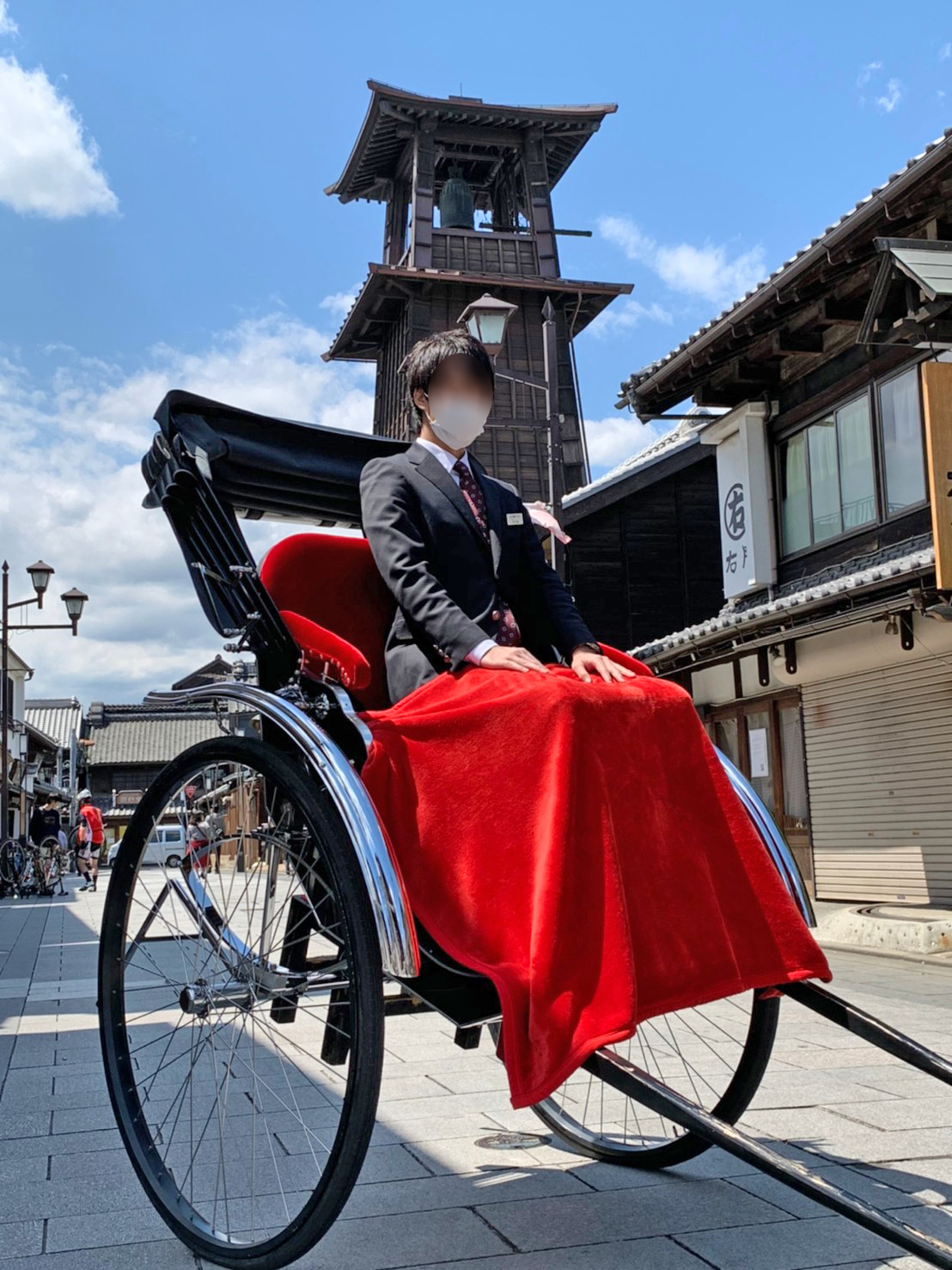 In front of the Kawagoe Symbol 'Toki-no-Kane (Time Bell Tower)'.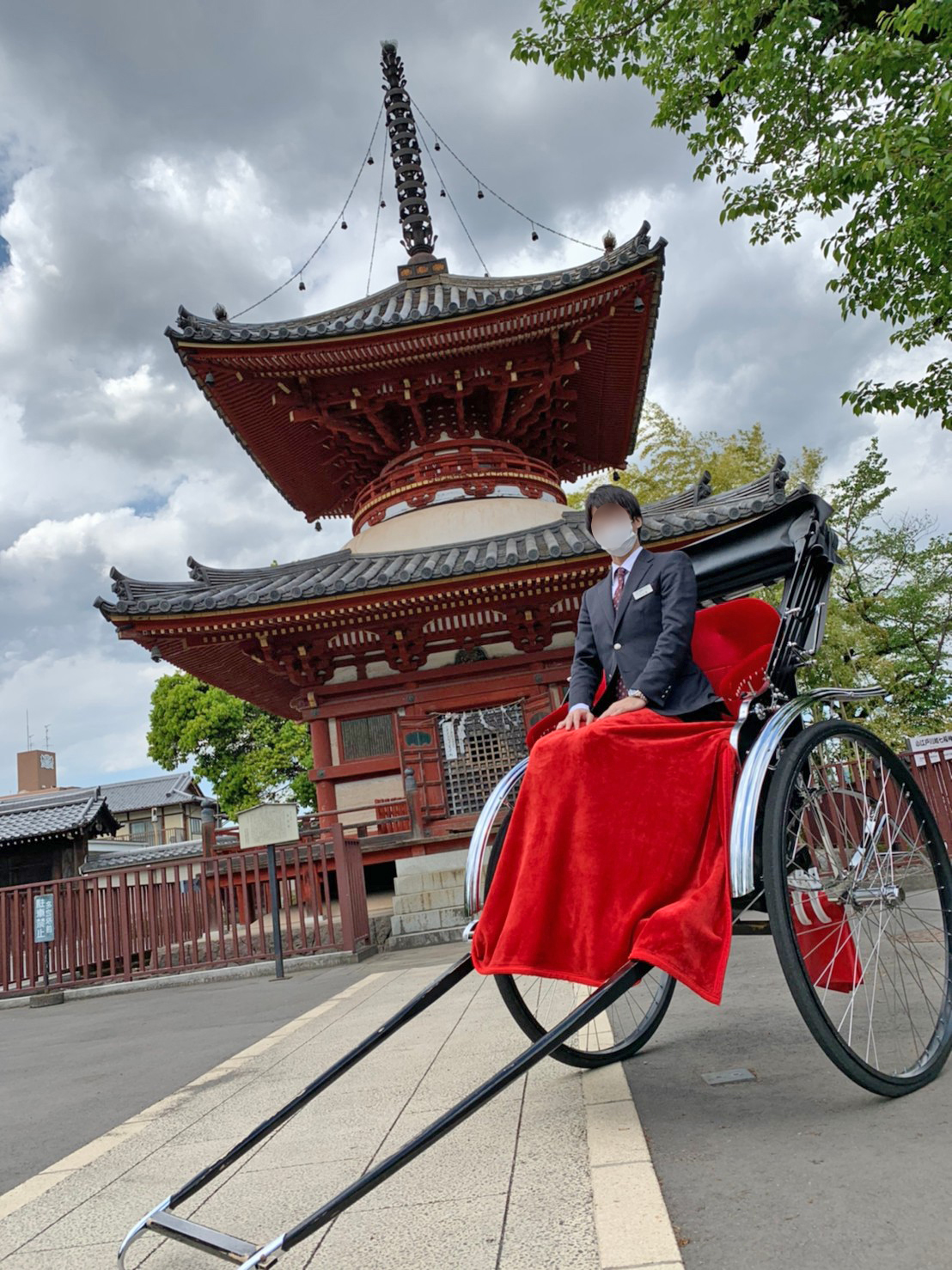 This is in front of 'Tahou Tower' of Kitain temple.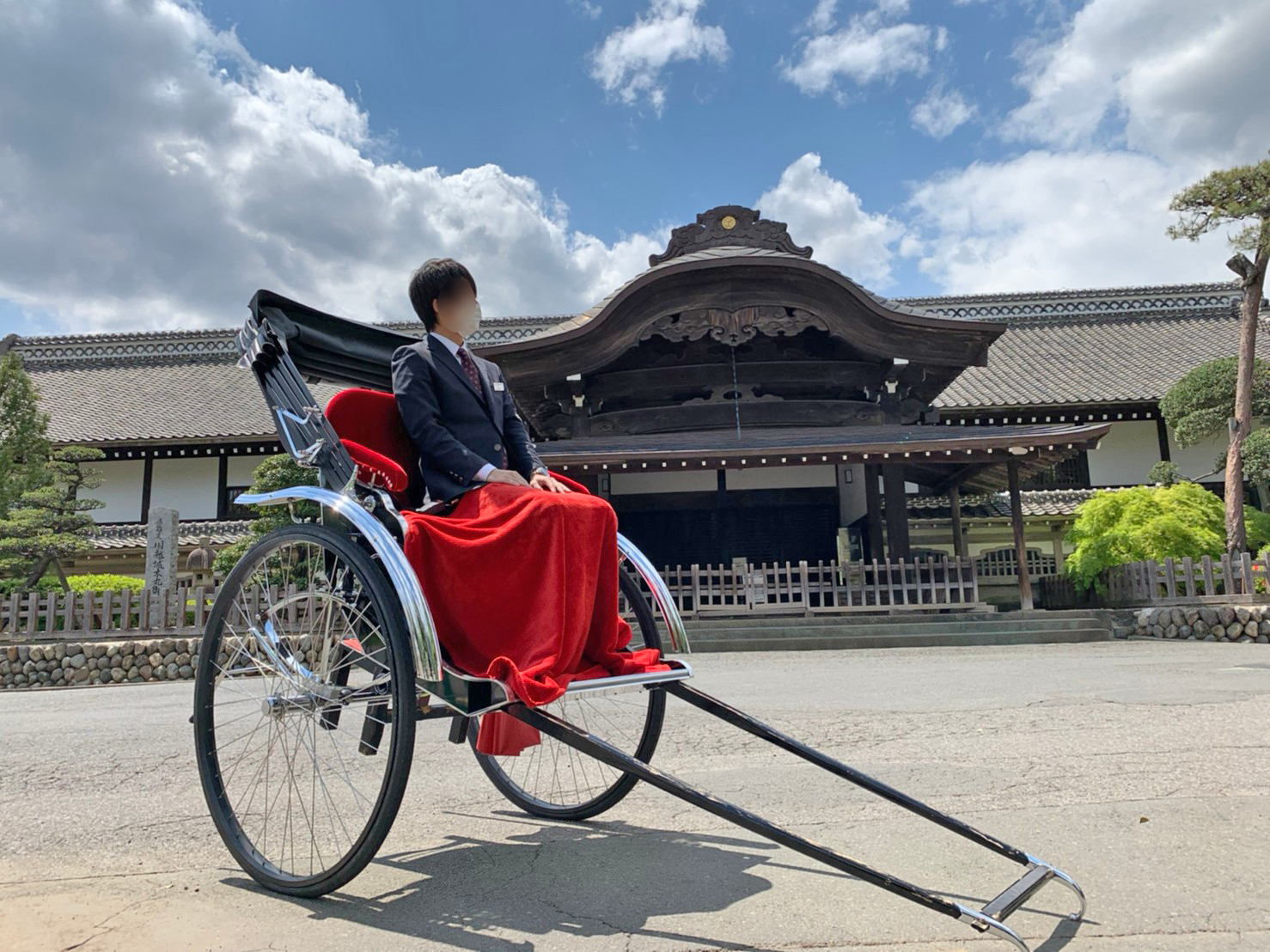 Honmaru-Goten (The only remaining building of Kawagoe Castle built 160 years ago in 1848.)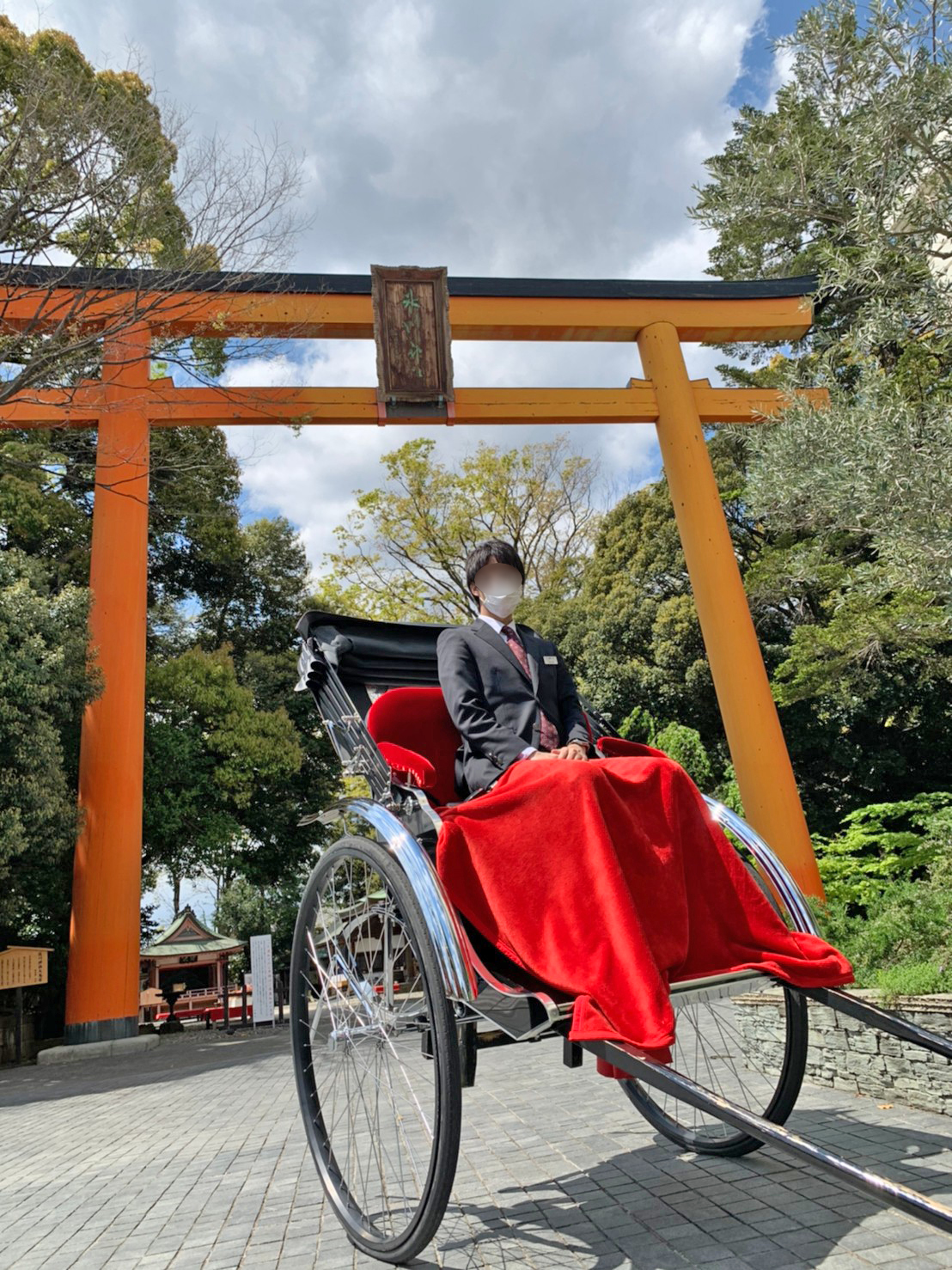 In front of Otorii at Hikawa-Jinja.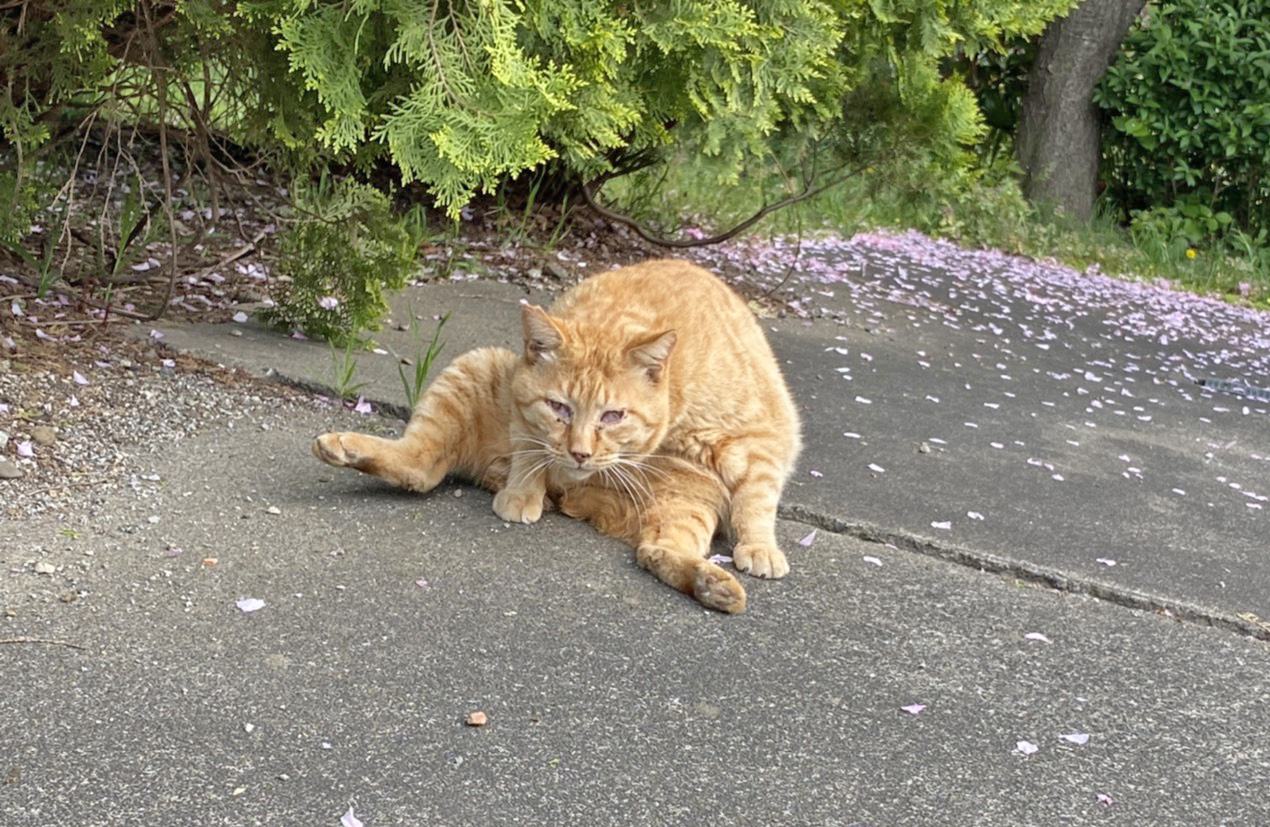 About 1-hour ride on rickshaw for looking around Kawagoe.
Hope a new coronavirus is put on an end to this confusion and come back the energetic Kawagoe soon…
Kawagoe Jinrikisha ITSUKI-YA
https://www.jinrikisha-itsukiya.com/