Kawagoe Suijyo Koen in Summer~Ooaza Ikenobe, Kawagoe-shi
It takes about 10 minutes by car to get to Kawagoe Suijyo Koen (aquatic park) from Kawagoe Dai-Ichi hotel.
There is a pond called "Syuukeiike", tennis courts, a footsal court, sports gym and swimming pools in the park and you can enjoy many activities here.
There are several kinds of swimming pool such as a wave pool, a running water pool, a plunge pool and a pool with water slides and always crowded with families with kids in summer.
Swimming pool open: July 13, 2019 (Sat) ~ September 1, 2019(Sun)
※ Park close: July 16, 2019 (Tue) ~ July 19, 2019 (Fri)
Open hour: 9:00 ~ 17:00 (7/13 ~ 15, 8/17 ~ 9/1) 9:00 ~ 18:00 (7/20 ~ 8/16)
Let's walk around the pond. There were ducks on the left side.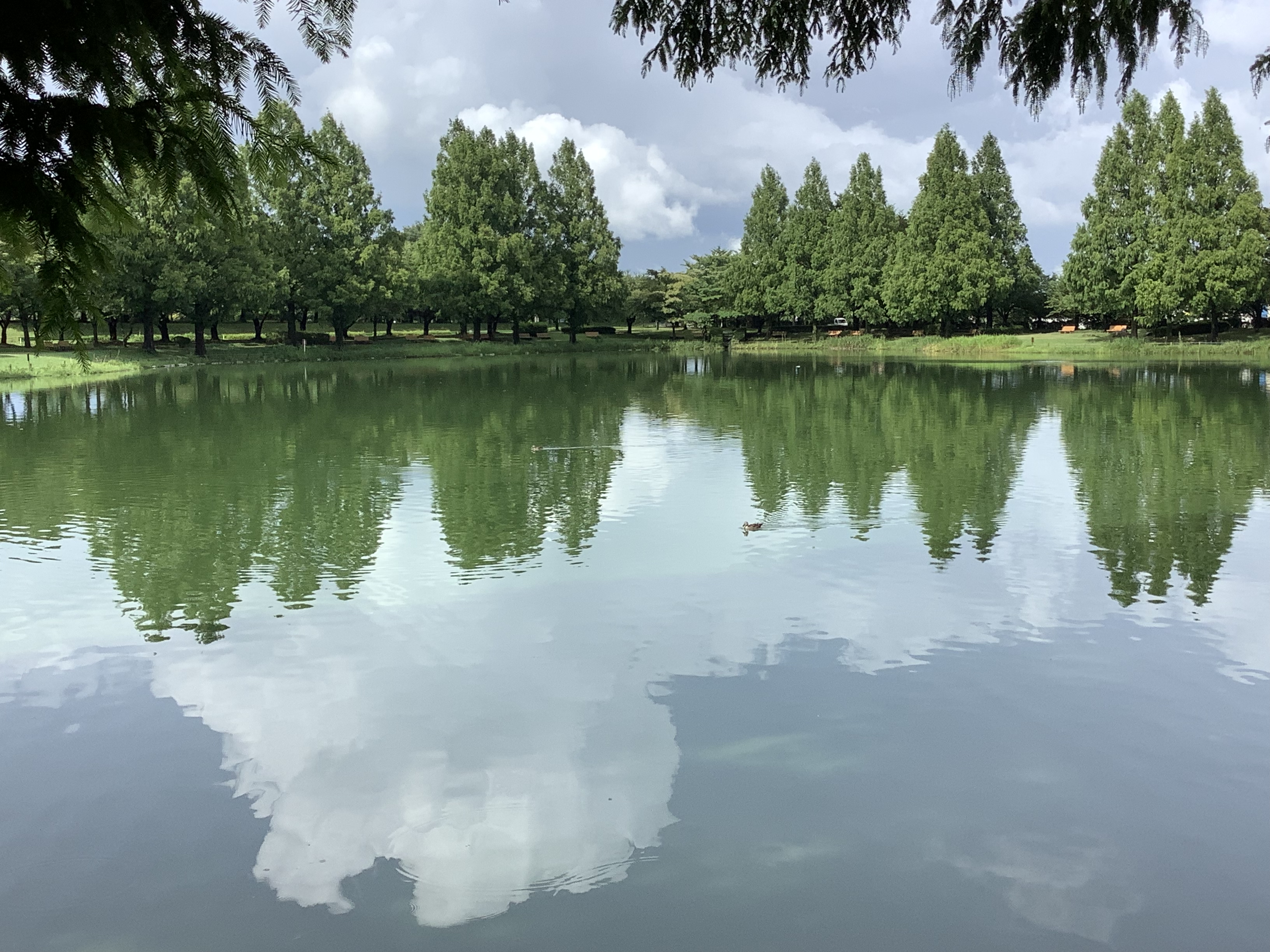 You can see Metasequoia trees on the other side of the pond.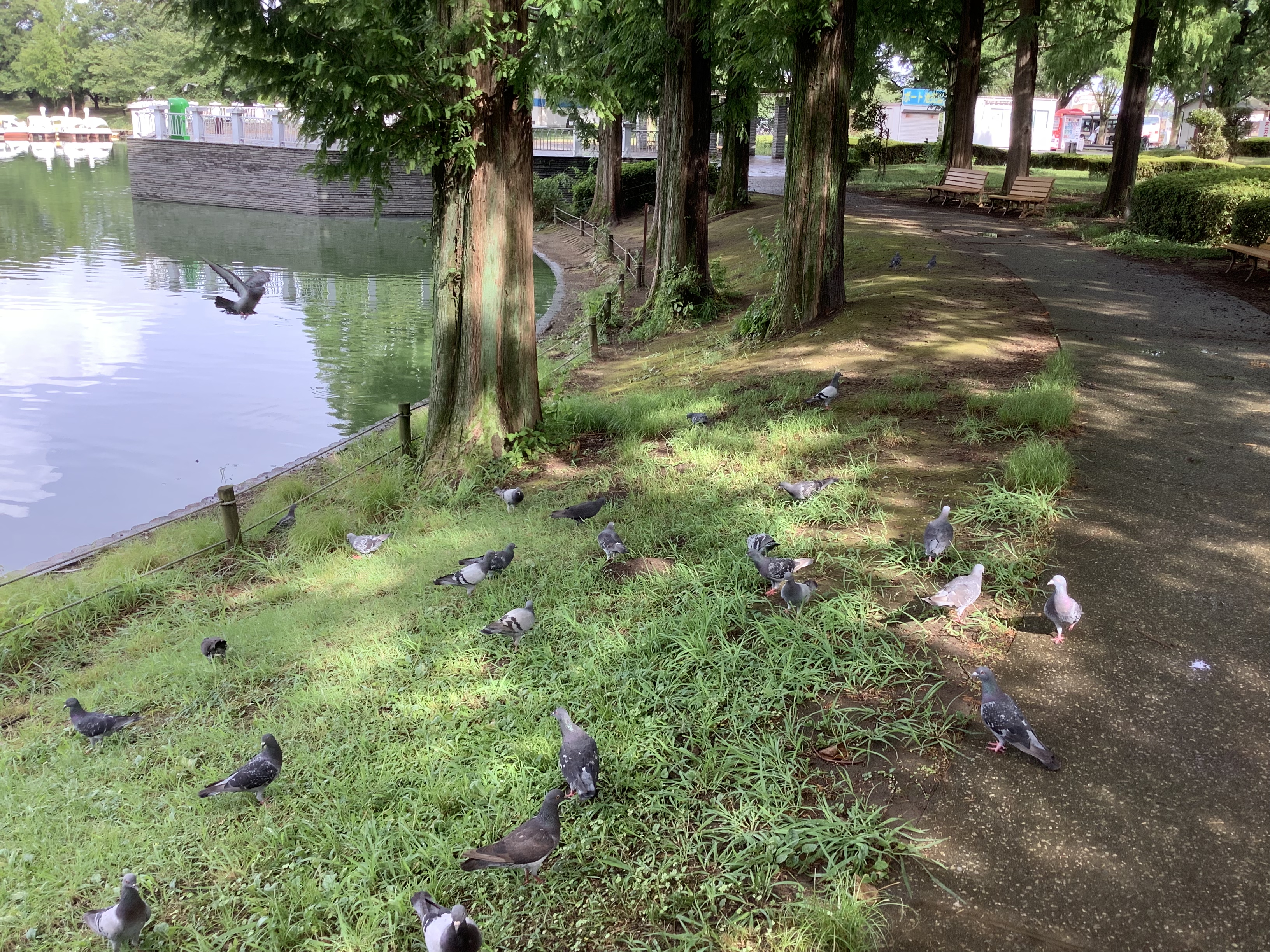 As we walked along pigeons were gathering around expecting to be fed.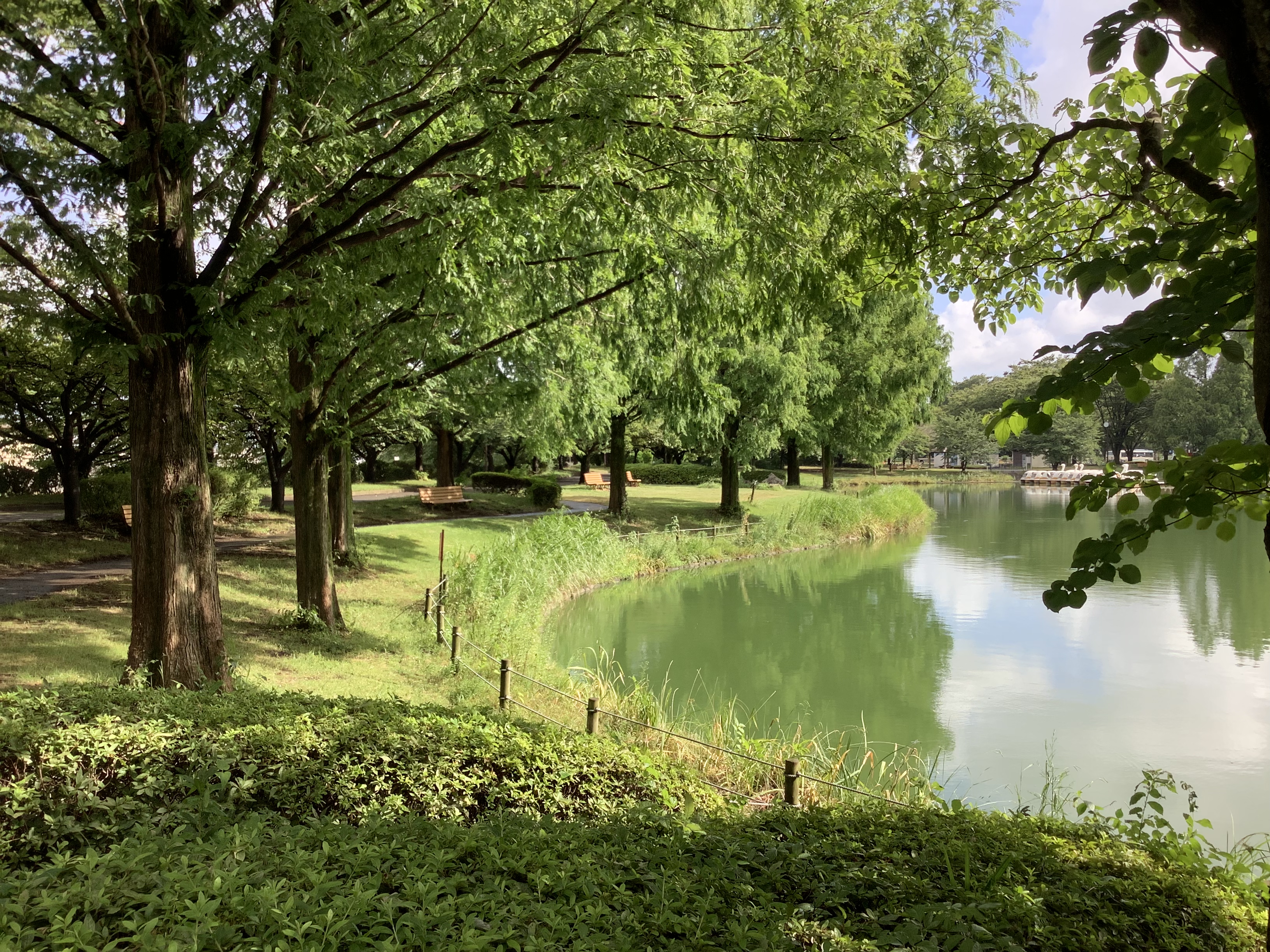 It was August 14, 2019 the weather was unstable due to the typhoon and was raining on and off.
But the rain stopped when we took this pictures and was so humid that we were soaked with sweats just walking along.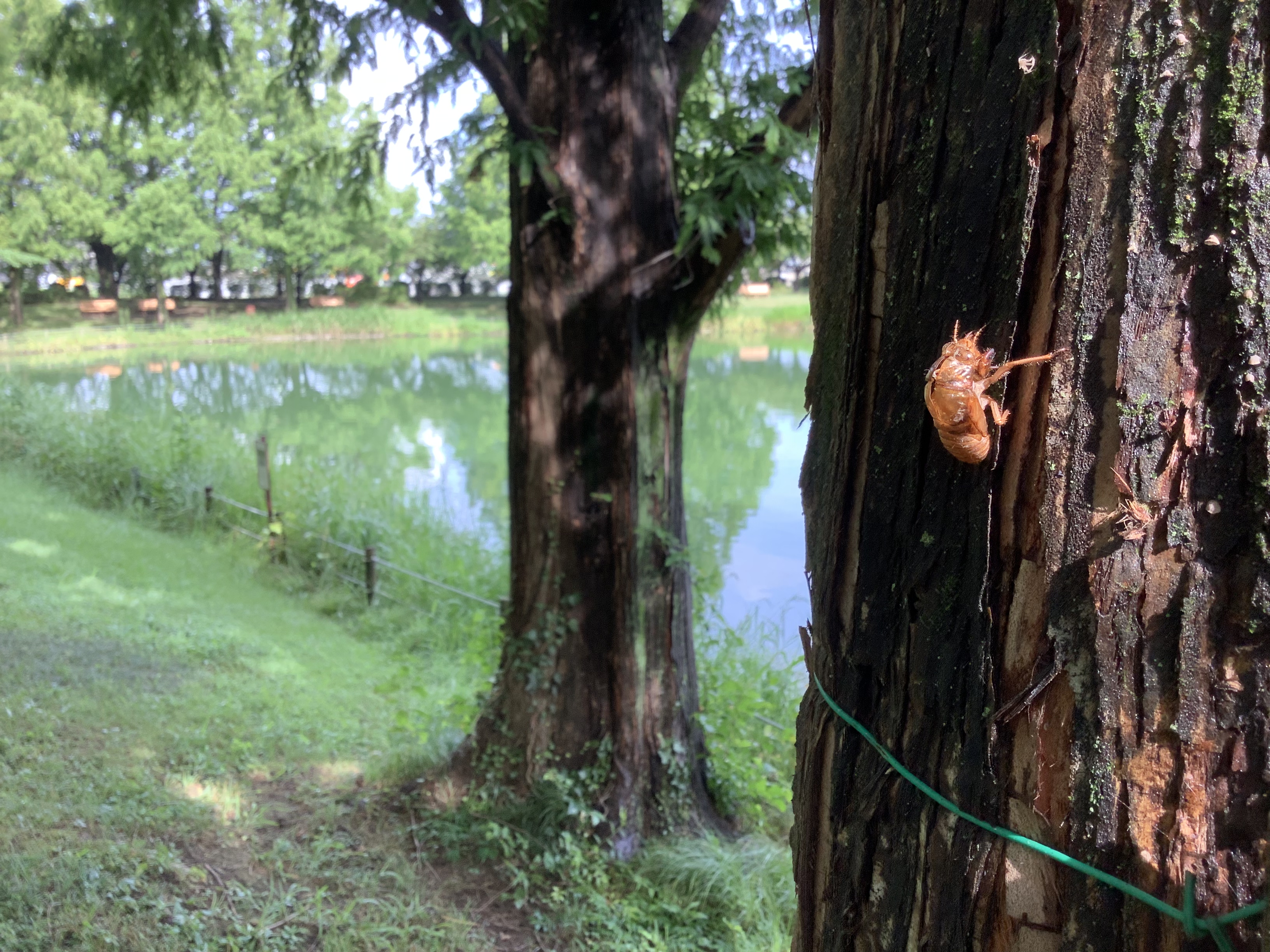 Maybe it's not so pleasant to walk around Kawagoe Suijyo Koen in this hot summer but good to go for swimming. Please try.
The route from Kawagoe Dai-Ichi Hotel to Kawagoe Suijyo Koen (aquatic park)
Name of facility: Kawagoe Suijyo Koen
Address: 〒350-1171  880 Ooaza Ikenobe, Kawagoe-shi
※15minutes by car