Kawagoe Walk in June
Previous Kawagoe Week was February. It's been a while. The weather in the morning was slightly rainy. But in the afternoon, it tuned to sunny. In the Despite of corona disaster, Kurazukuri Zone situation seems to be getting better little by little. This time, Kawagoe Walk consists of 2 parts. Let's start first section!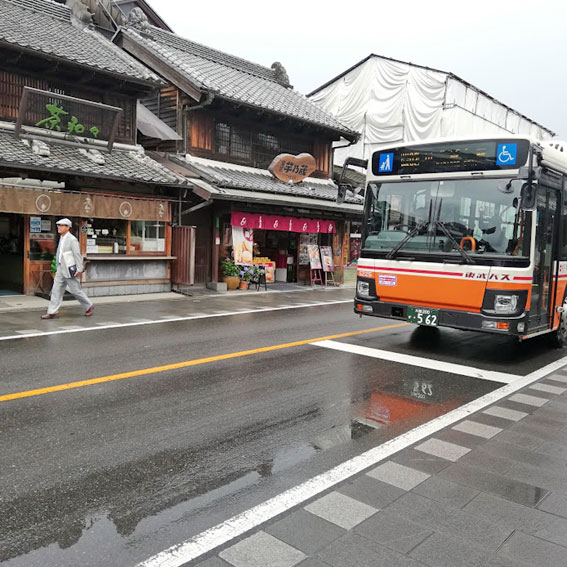 It's rainy. Few visitors…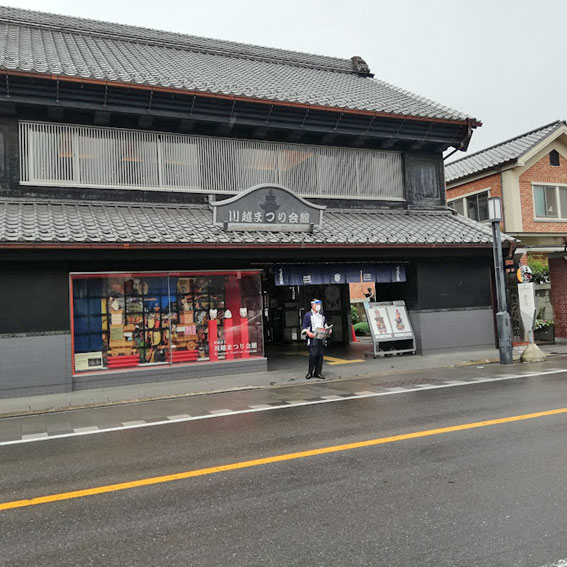 Kawagoe Festival Museum
A staff is standing in front of the museum wearing a mask and a face shield.
Unfortunately, 2020's Kawagoe Festival won't be held. We will look forward to the next!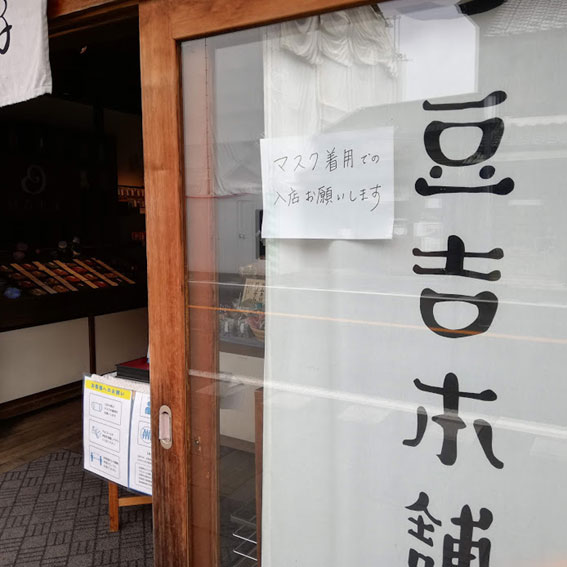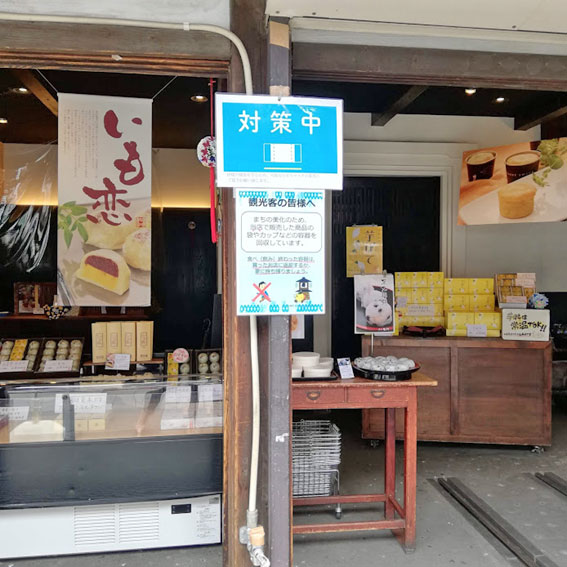 The half of stores open with measuring against infectious diseases.
Some shops shorten its opening hour, such as open from 11 am.
Move from Kurazukuri Zone to Kashiya yokocho via Festival Museum resting area.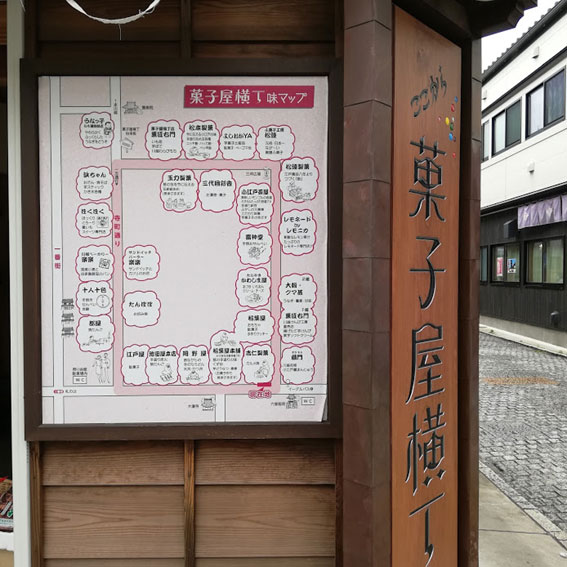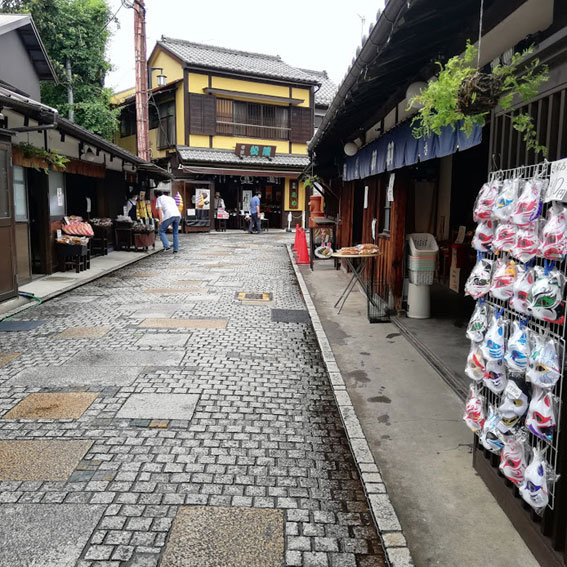 People for shopping or enjoying foods.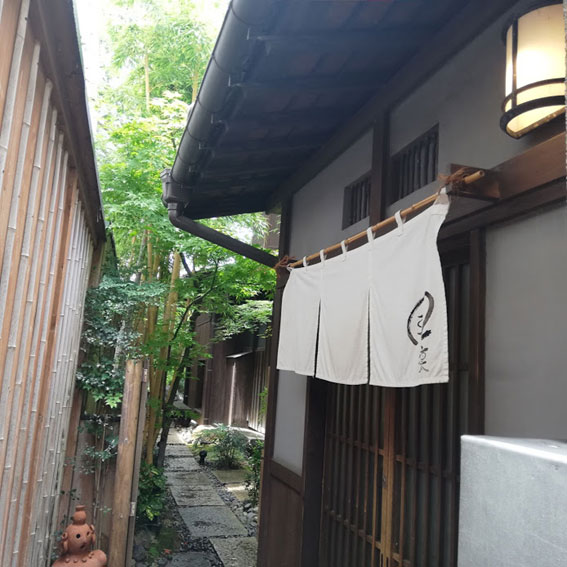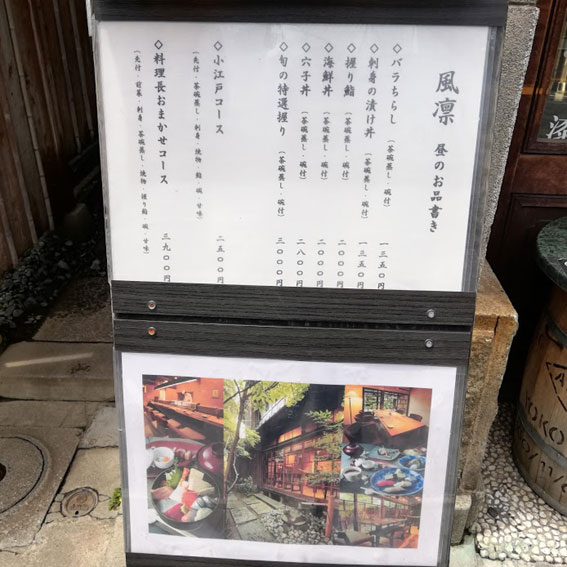 It's getting to time for Lunch. Today is Japanese cuisine "Furin".
The entrance is a bit narrow, about 1 meter wide. But in front of the gate, you can find the menu.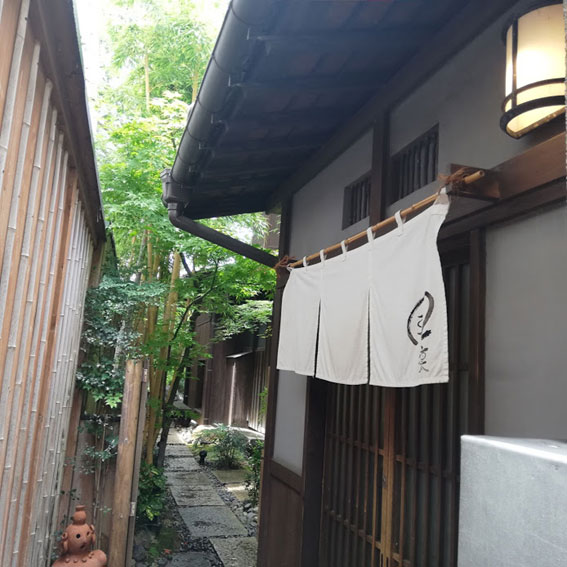 Going through the passage…
The entrance gate is there. The garden, too.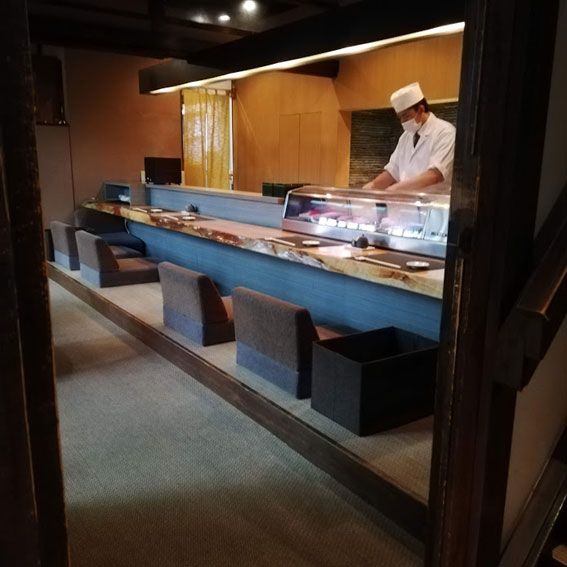 Inside of the restaurant, the first floor has a counter and table seats.
This time used second floor.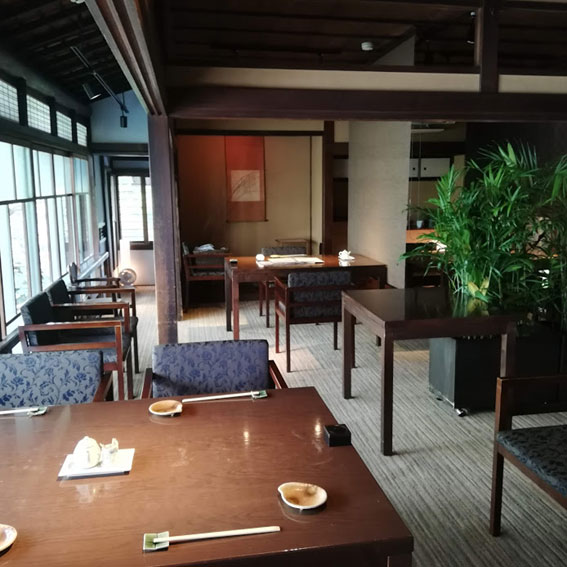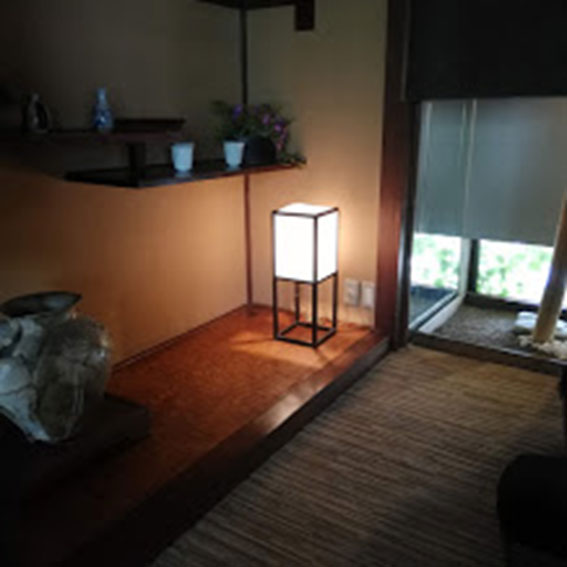 Second floor is spacious and relaxed table seats.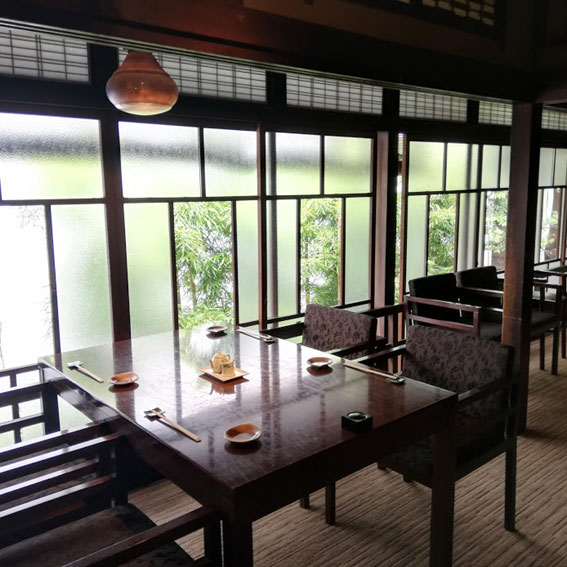 Seats by windows are expansive feel by watching the garden.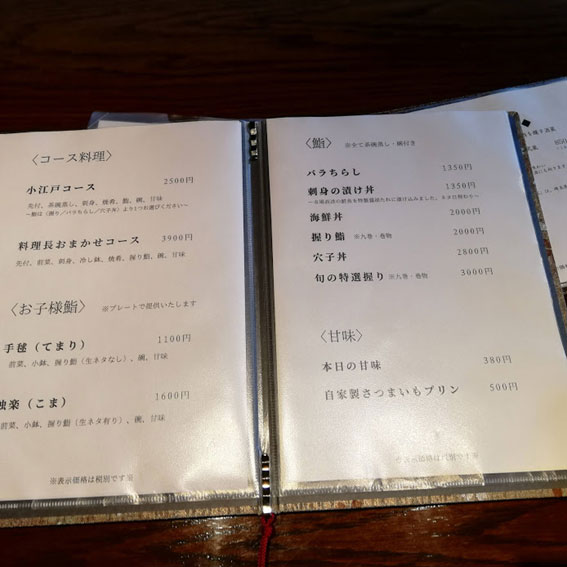 Menu.
They serve a set menu, Sushi, Donburi (rice bowl dishes), Sweets, and meal specified for children.
This time is Bara chirashi (rice bowl dish with raw fishes), with Chawan-mushi and S soup.
JPY1,350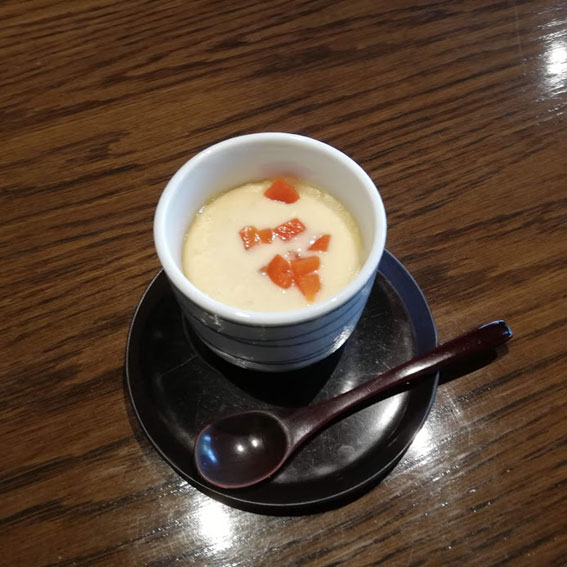 Starter is Chawan-mushi.
Today's one is red bell pepper. The red dice on the soup is the red bell pepper. This chawan-mushi is divided into 2 parts. The top part is creamy potage. The bottom part is egg pudding. This combination is really nice.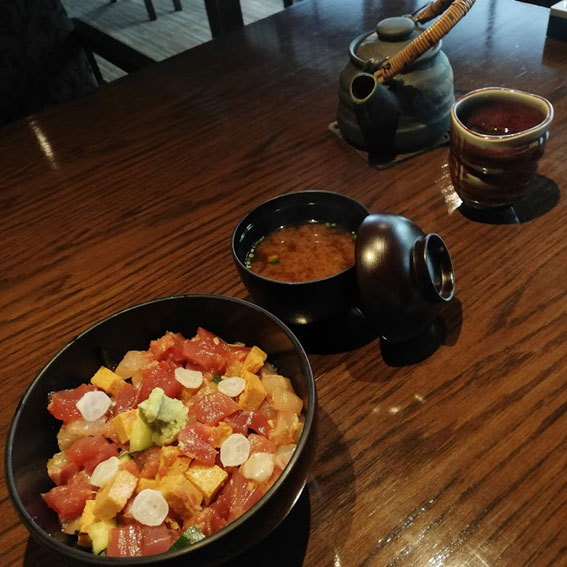 Then, the main menu is Bara chirashi.
Raw fishes (tuna and white fish), octopus, fried eggs and cucumber. The all are same size so that it's easy to eat.
The volume is also enough especially for women.
Furin
Location: 6-4 Naka cho, Kawagoe City
Tel:049-222-0231
Open:11:30 to 15:00, 17:00 to 22:00
Holiday:Wednesdays
That's all for First part of Kawagoe Walk. Continue to the second part…