[Kisaiya] Shop for Japanese festivals(Matsuri) goods ~ Nakamachi, Kawagoe-shi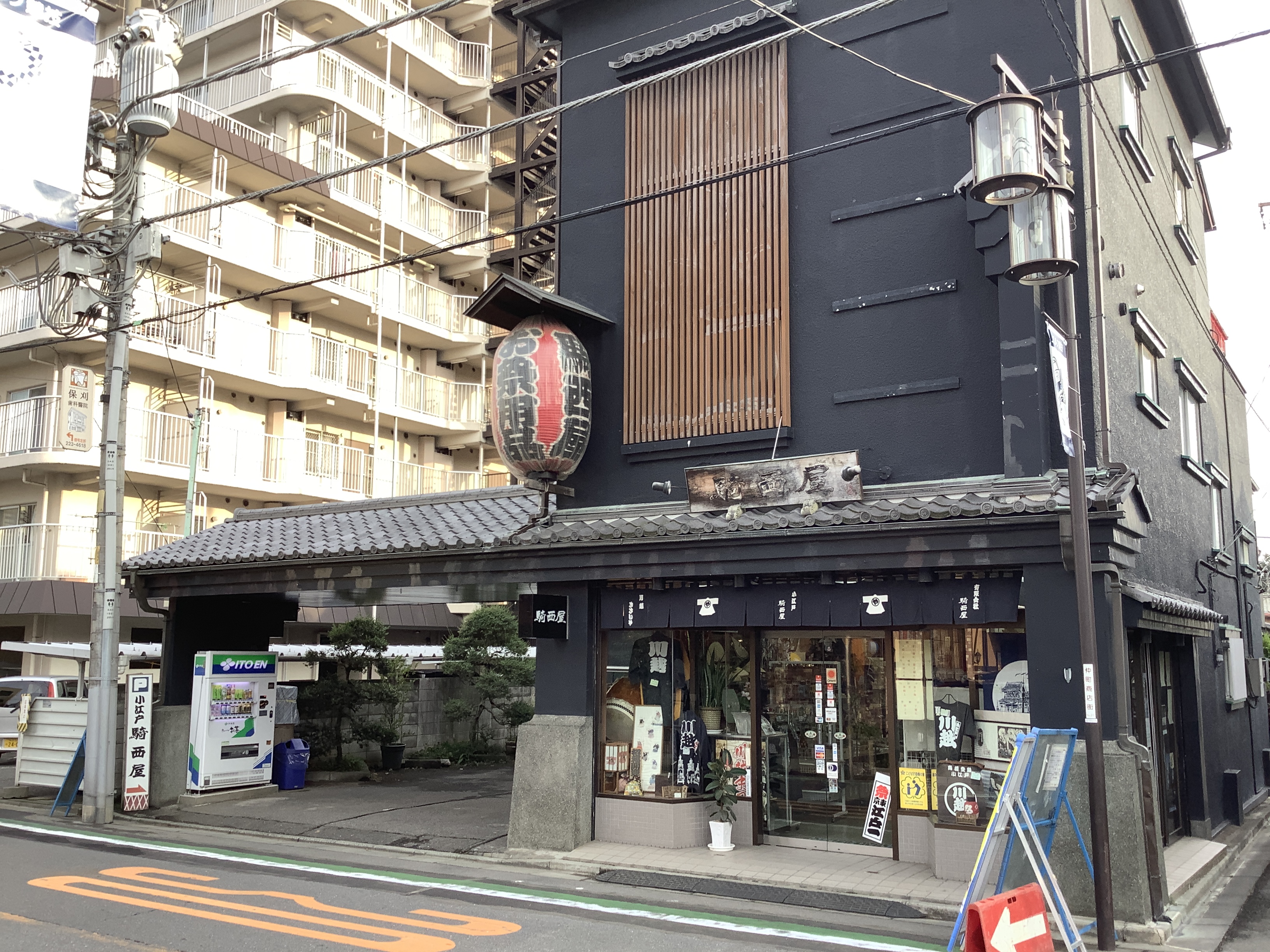 We'd like to introduce "Kisaiya" who is specialized in selling goods for Japanese festivals.
This prestigeous shop of Japanese festival goods was established 130years ago in Kawagoe.
Go streight through Ichi-ban-gai (Kurazukuri-no Machi-nami) and take left at "Naka-machi".
※ Opposite side of the road of "Komeda Coffee – Kawagoe Nakamachi"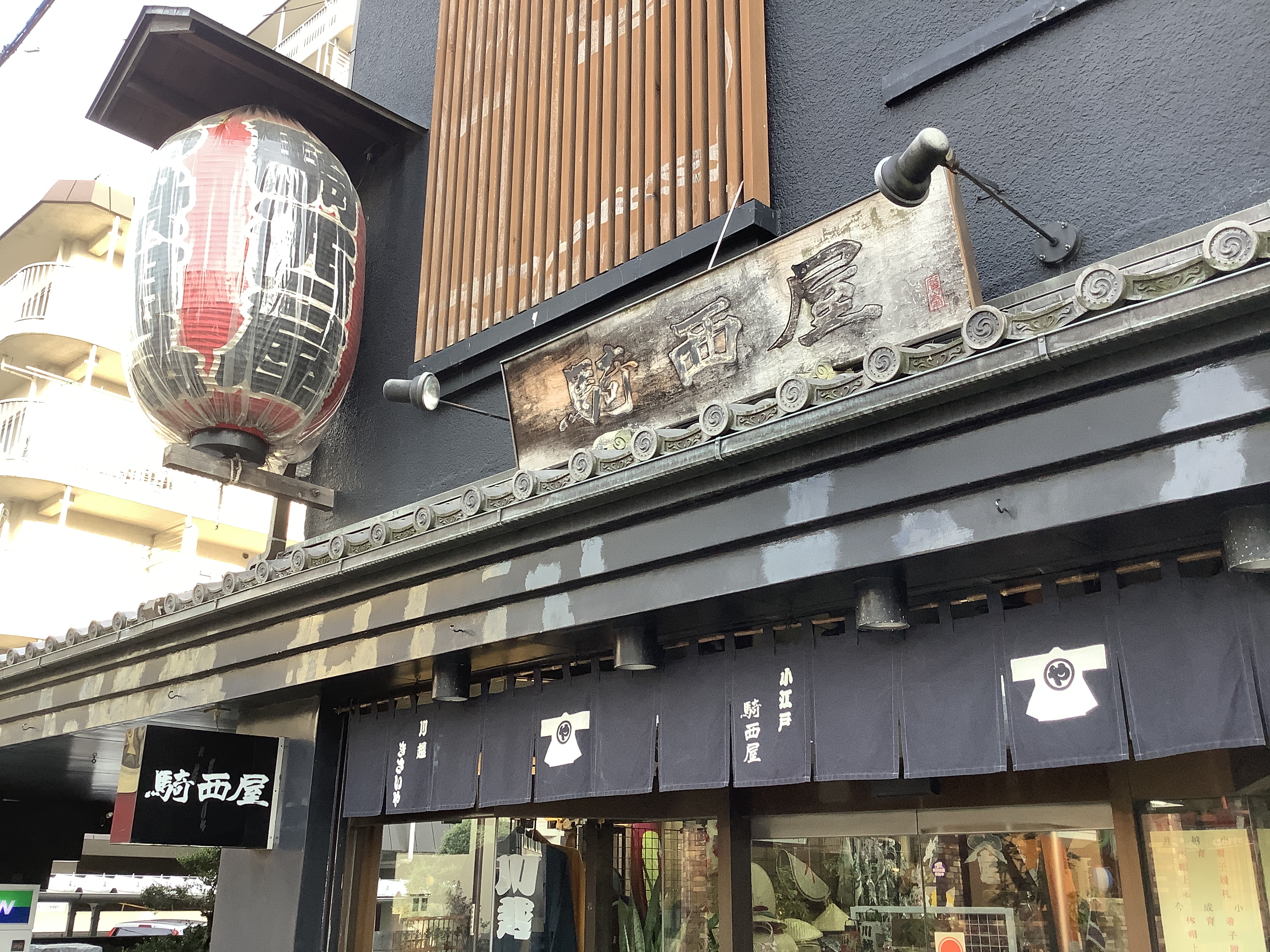 We went to buy traditional Japanese "Happi" coats to have our staff wear to welcome our hotel guests with the festive atmosphere of Kawagoe Matsuri.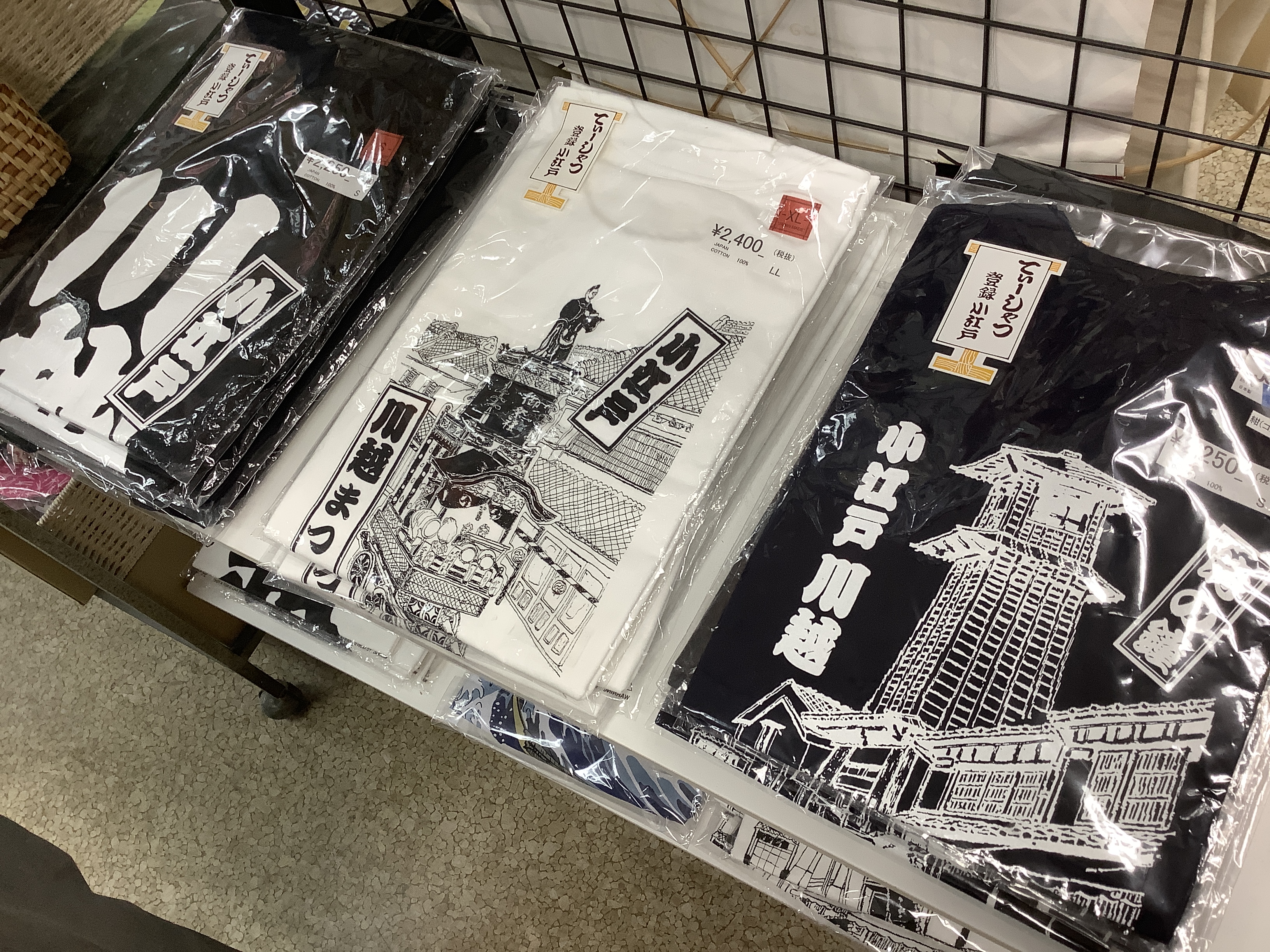 The shop is packed with varieties of goods for festivals like T-shirts with "川越(Kawagoe)" and "小江戸(Koedo)" on, Happi(traditional Japanese coats),
Setta (traditional Japanese sandals), Sandogasa(traditional Japanese straw hats), Omen(Japanese Masks) and etc.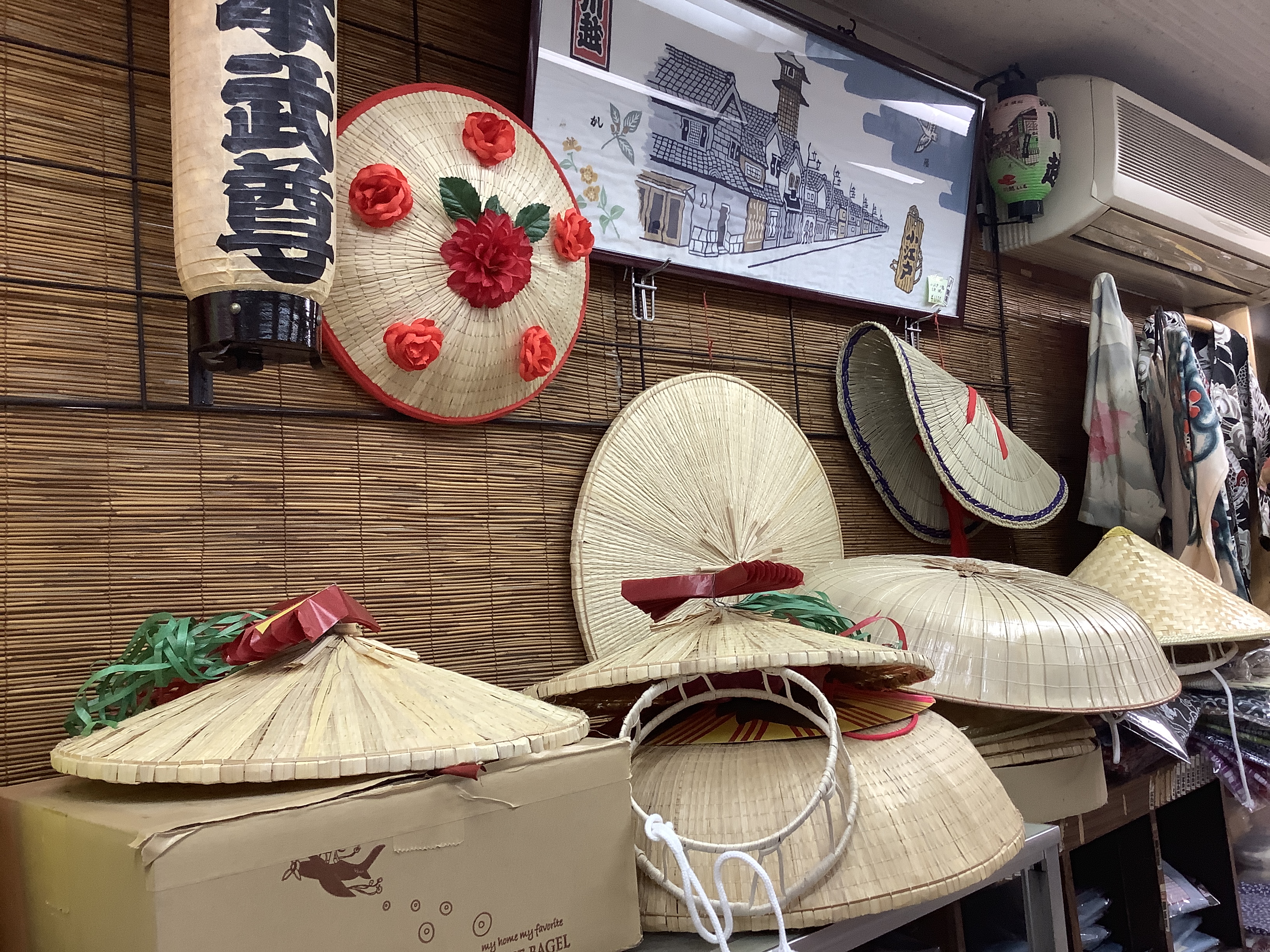 There are Sandogasa and Hanagasa. We bought a Sandogasa.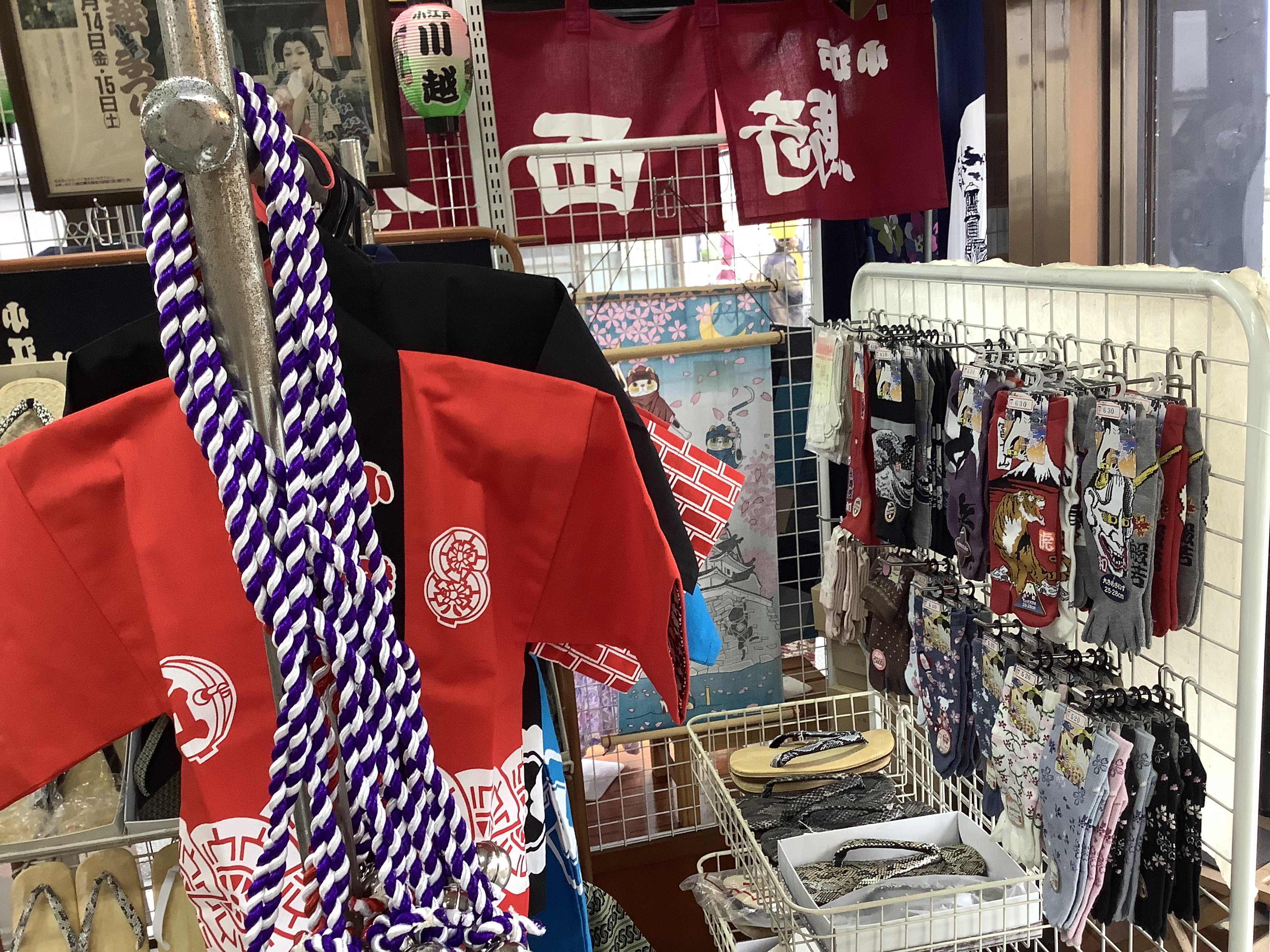 Flashy socks just suitable for festivals, Setta and Happi.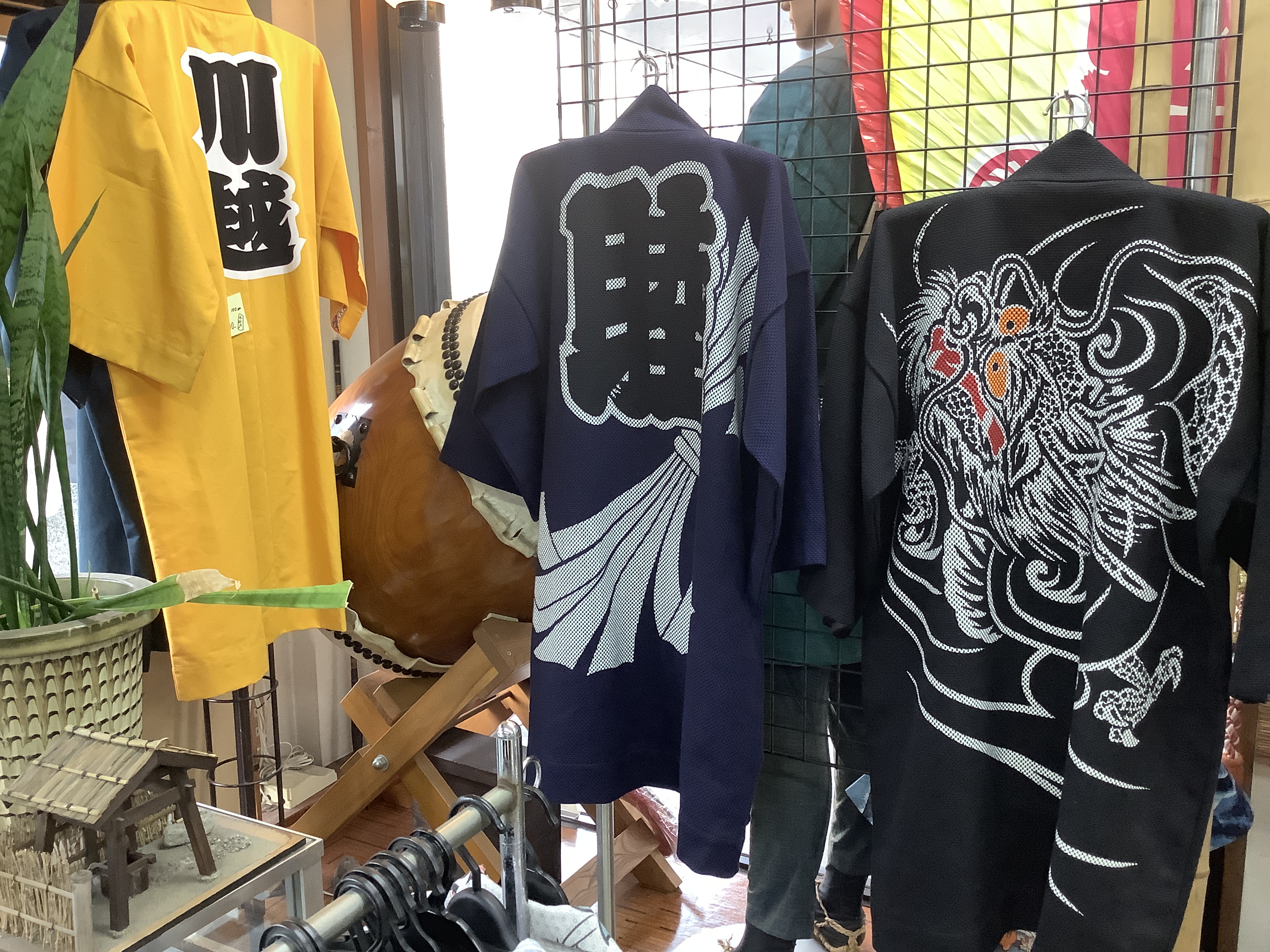 There were many patterns of Happi. We chose the one with the name "川越まつり(Kawagoe Festival)" was on.
It seemed this pattern was popular and there were only 4 left so we bought them all.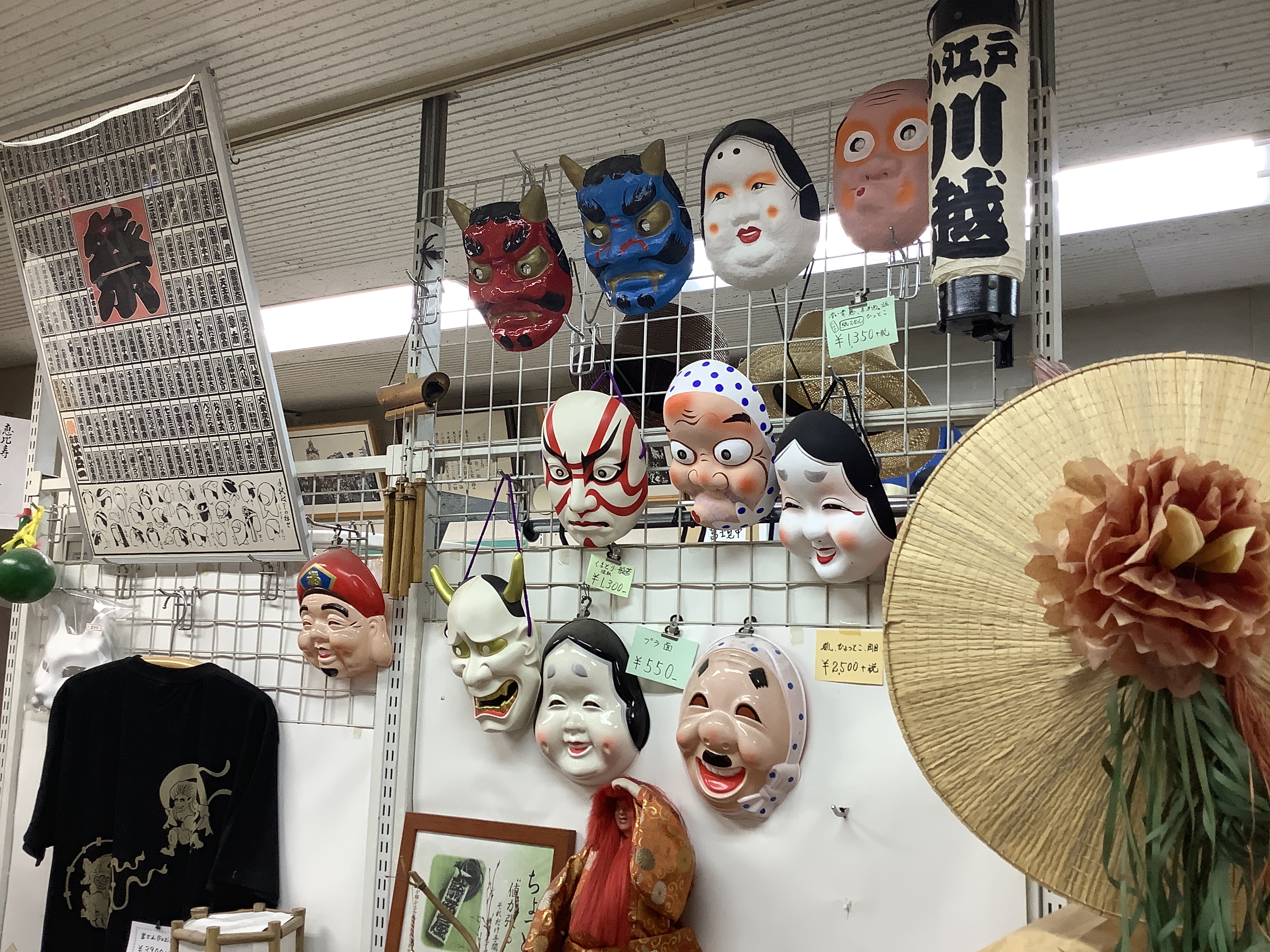 There were many kinds of Masks, too. They weren't so expensive.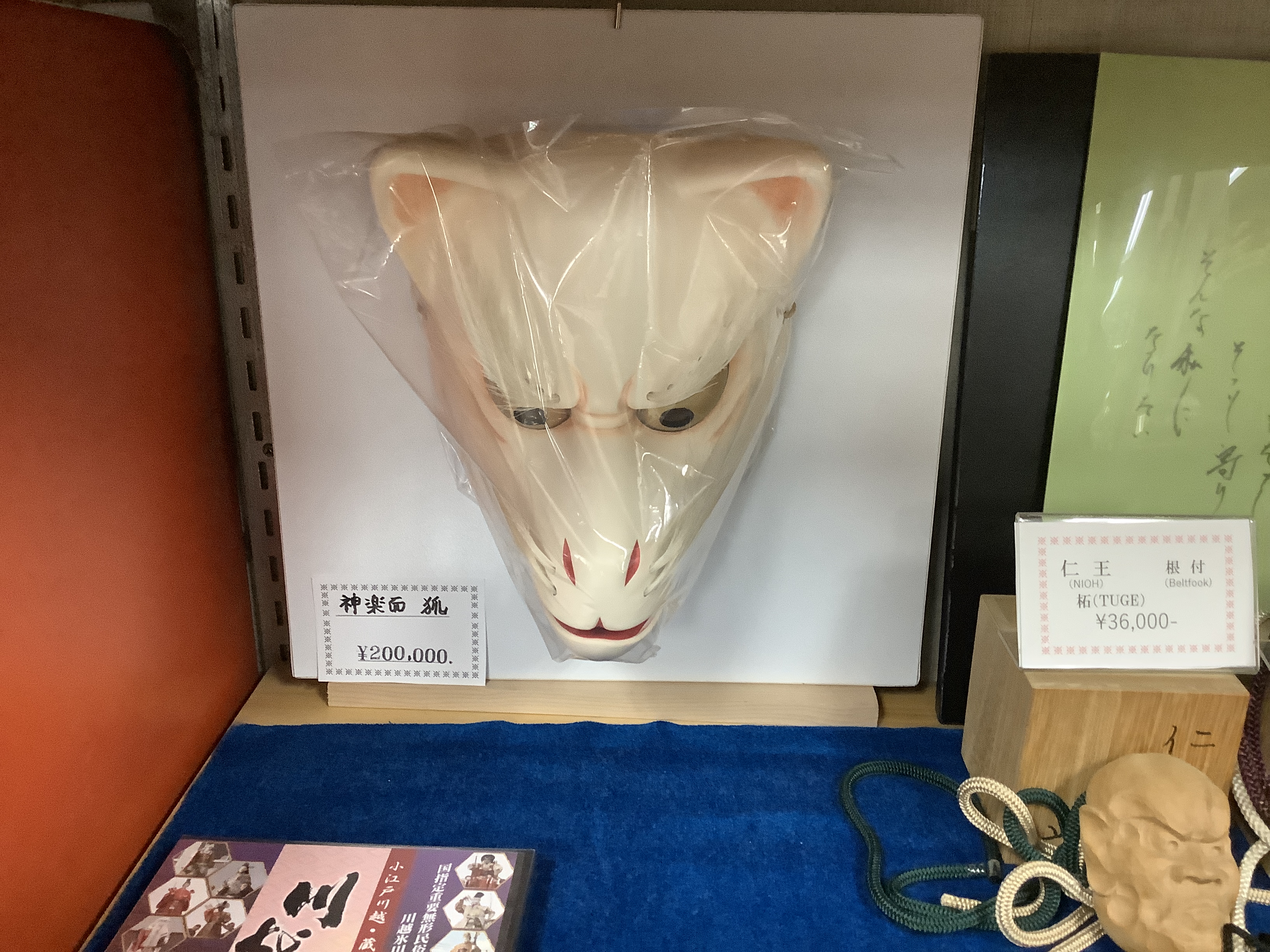 This mask is for "Kagura (traditional Japanese sacred dance) Fox". It's 200 thousnads yen! It should be very valuable..
It would be fun to visit Kawagoe's popular tourists' spots wearing T-shirts with something related to Kawagoe's image is on.
Kisaiya Shop Data
Name: Kisaiya
Address: 5-17 Nakamachi Kawagoe-shi
Tel: 049-222-1532
Open: 9:00am~7:00pm
Close: every Wednesday