Walking around Kawagoe in the late summer
We had a little walk around Kawagoe at the end of August.
It was August 27, getting a bit cooler but still hot and sweat while walking.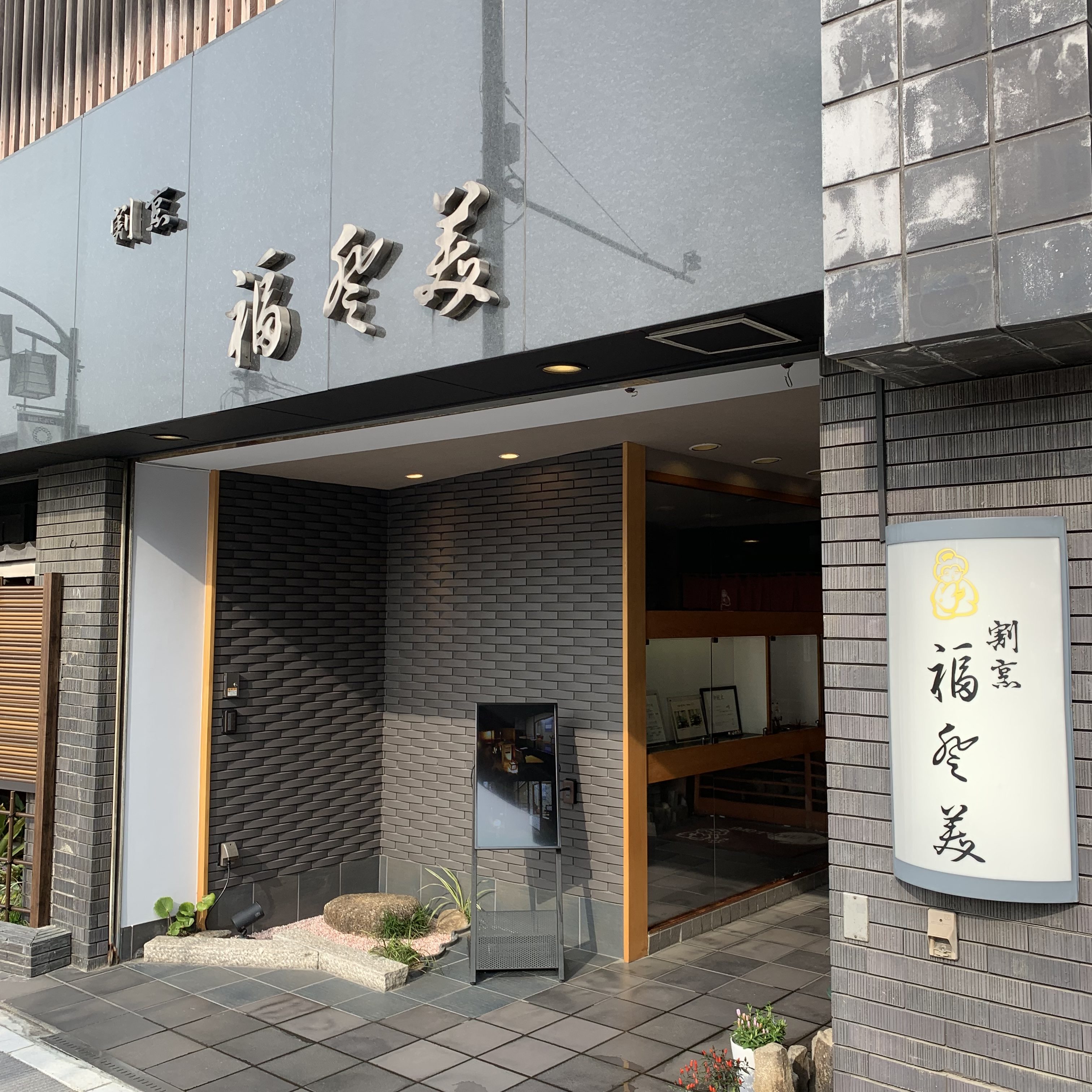 Started from Honkawagoe station and walked through Kawagoe Chuou-dori shopping mall and passed in front of Kappo "Fukutomi" and went towards Kurazukuri-no Machinami (Ichiban-gai).
Fukutomi: 1-3-7 Shintomi-cho, Kawagoe-shi
Honkawagoe station is about 17 minutes walk from our hotel. About 10 minutes from Kawagoe station by bus.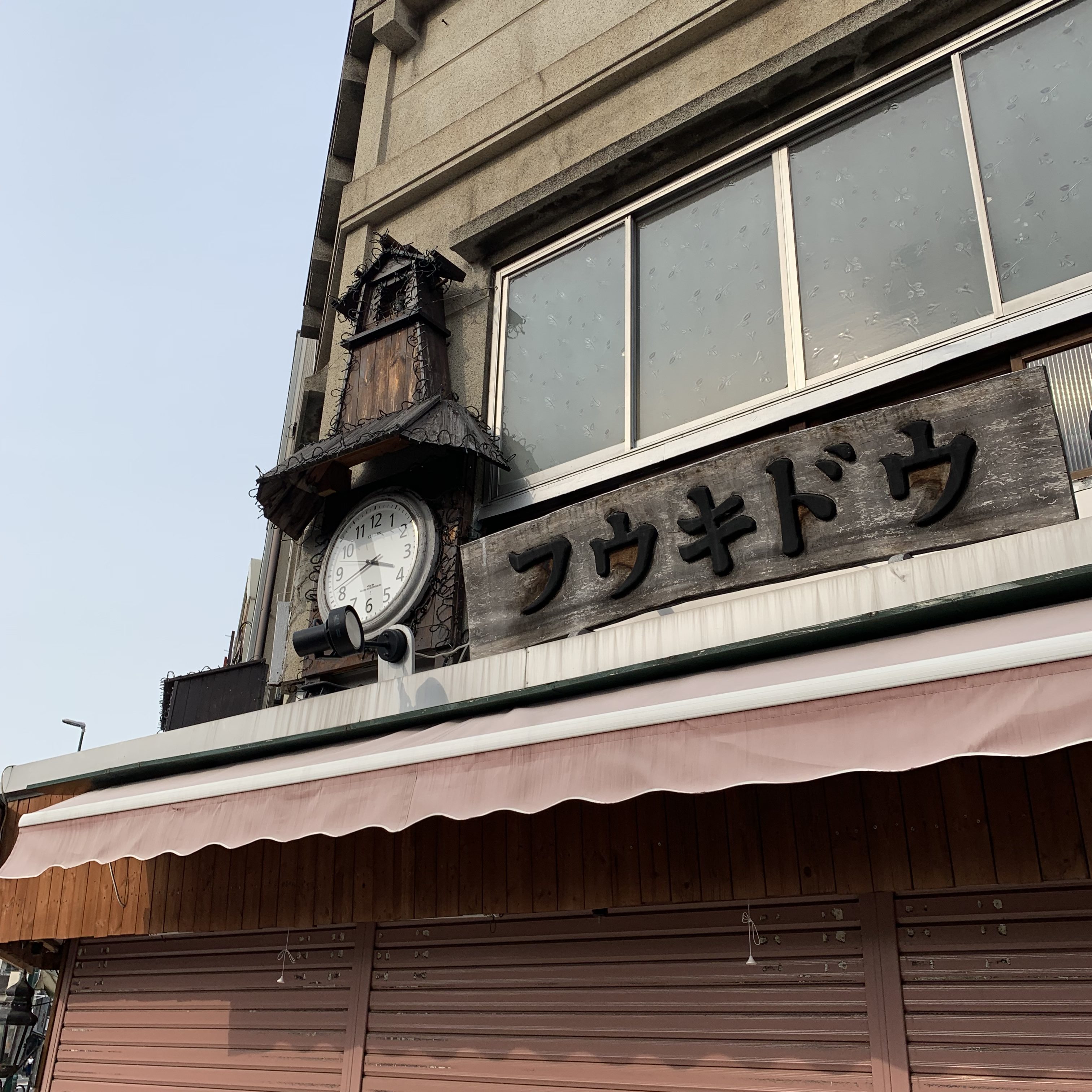 We've found a mini clock imitates Kawagoe's symbol "Toki-no Kane" before coming to Renjyaku-cho crossing. It is a pleasure of walking to find something new where you normally pass without noticing.
※ picture of "Fuukido" Unfortunately the shop was closed on this date. They sell many kinds of lamps.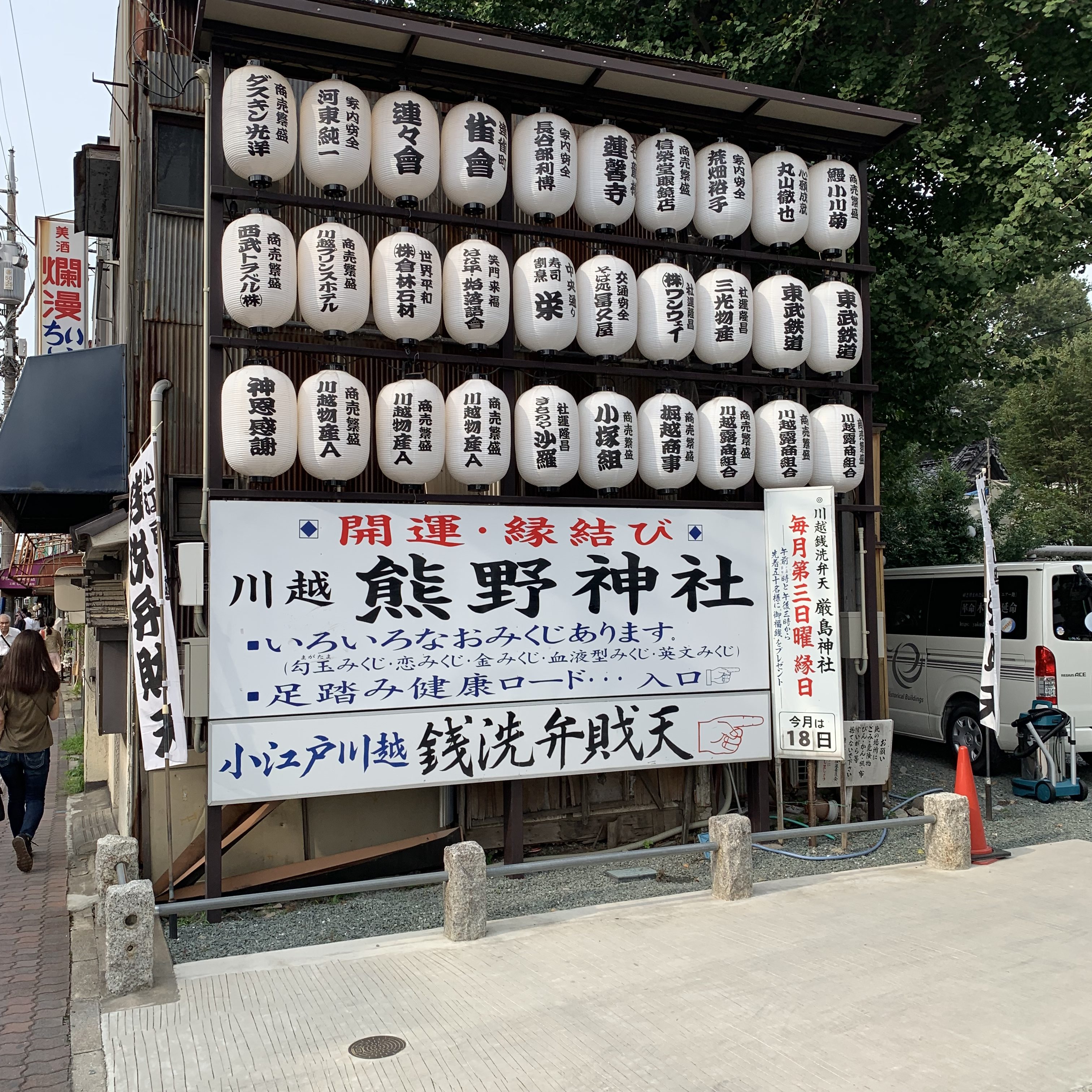 After passing Renjyaku-cho crossing you will find "Kawagoe Kumano Jinjya". This shrine is famous for getting good luck and meeting someone to get married.
You can enjoy washing coin, walking on the healthy Ashi-fumi road and throwing rings to check the luck.
Kawagoe Kumano Jinjya: 17-1 Renjyaku-cho, Kawagoe-shi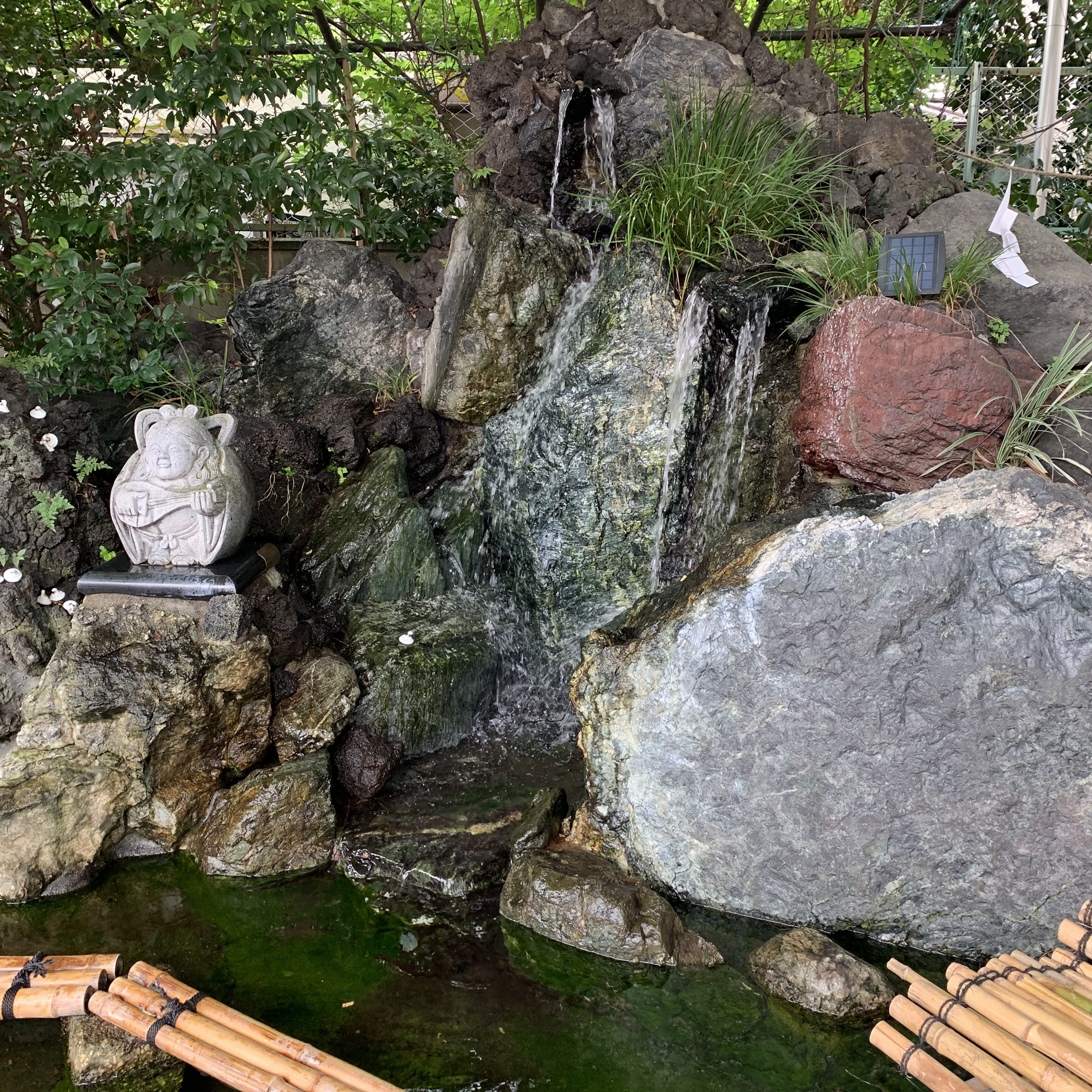 "Zeniarai Benten" in Kawagoe Kumano Jinjya. It is said that brings you a fortune if you wash your money here.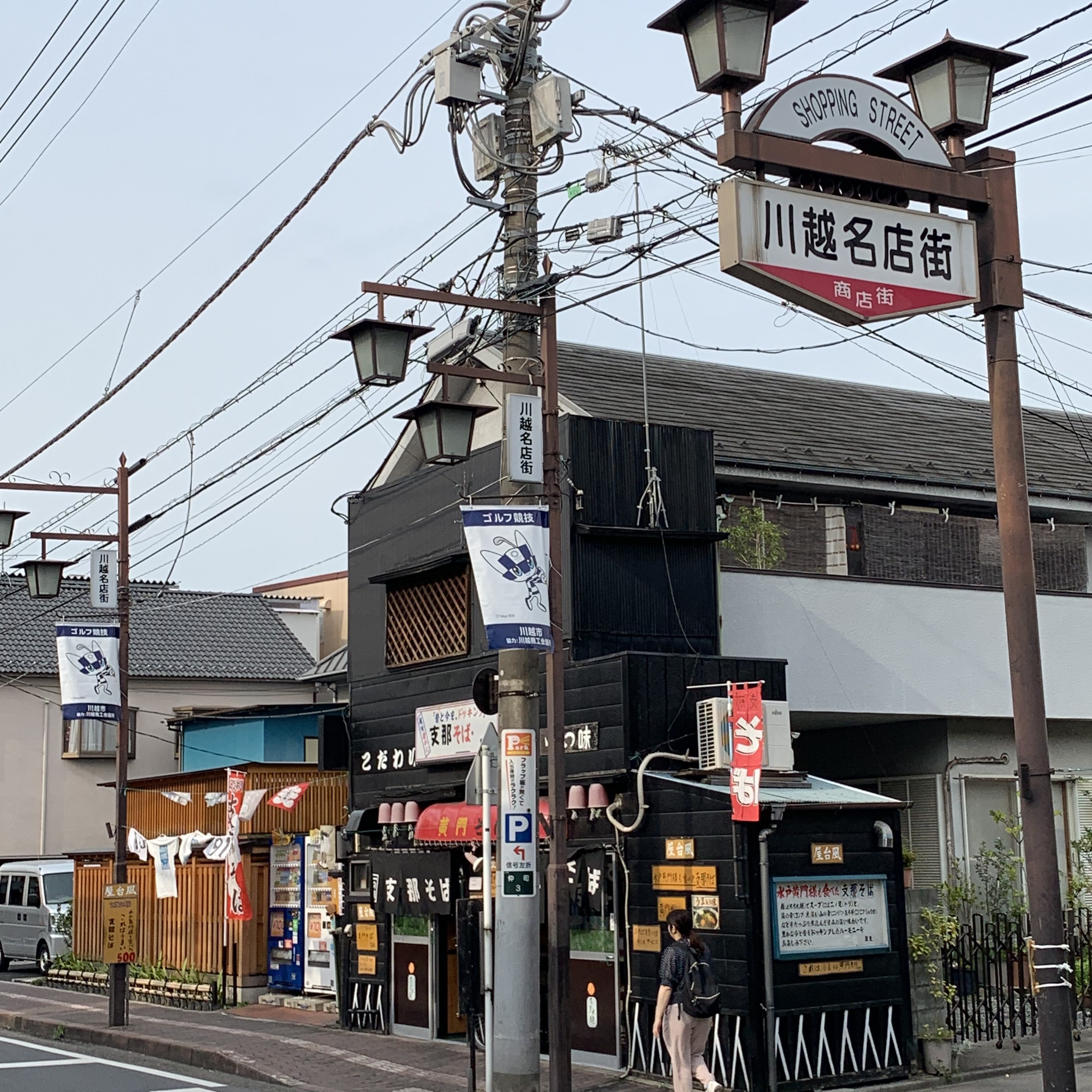 Kawagoe shopping mall. If you go down a little further you will come to the main tourists spot of Kawagoe "Kurazukuri-no Machi-nami" (Ichiban-gai).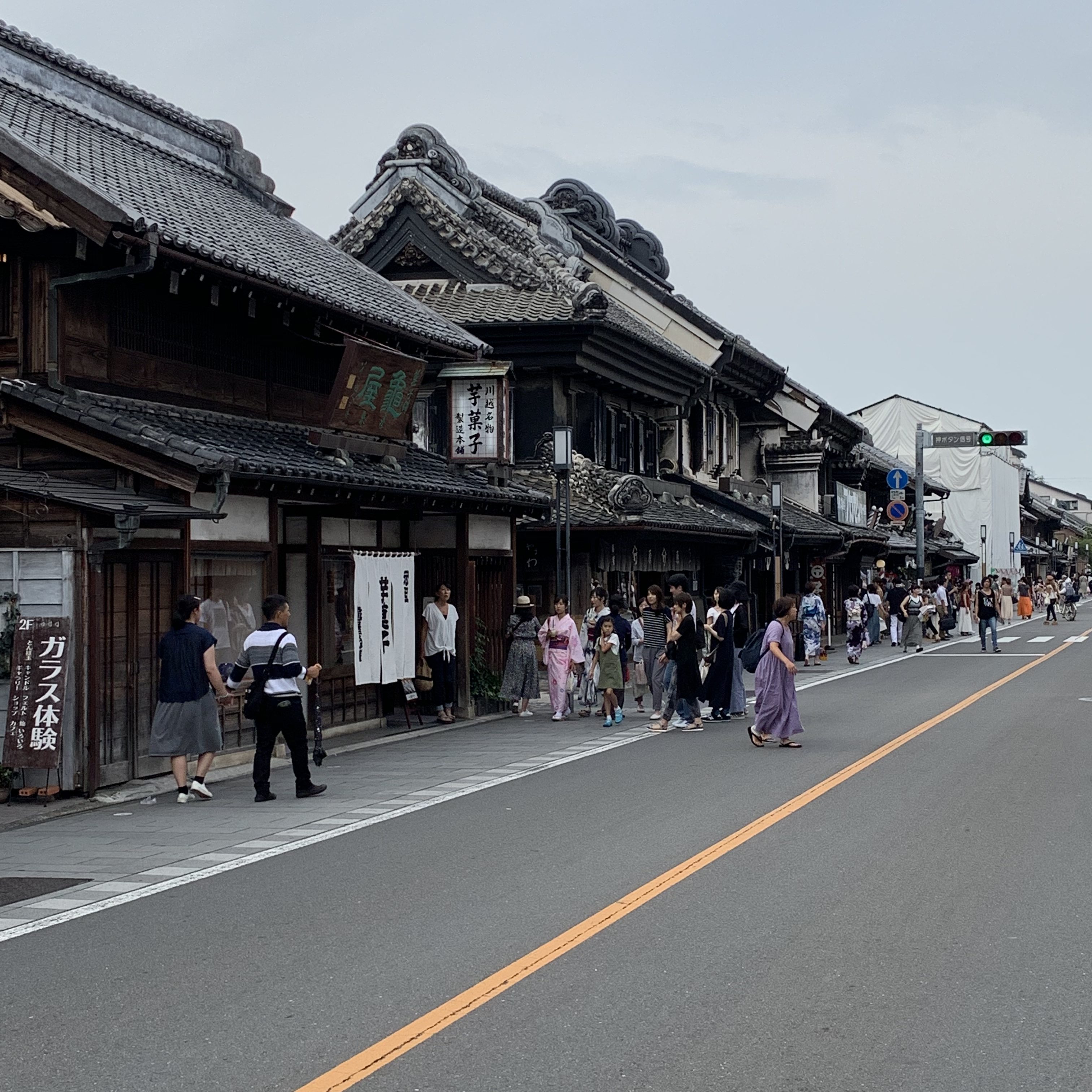 This is "Kurazukuri-no Machi-nami". The place was packed with visiters although it was a weekday.
This time we took a side street off the main road.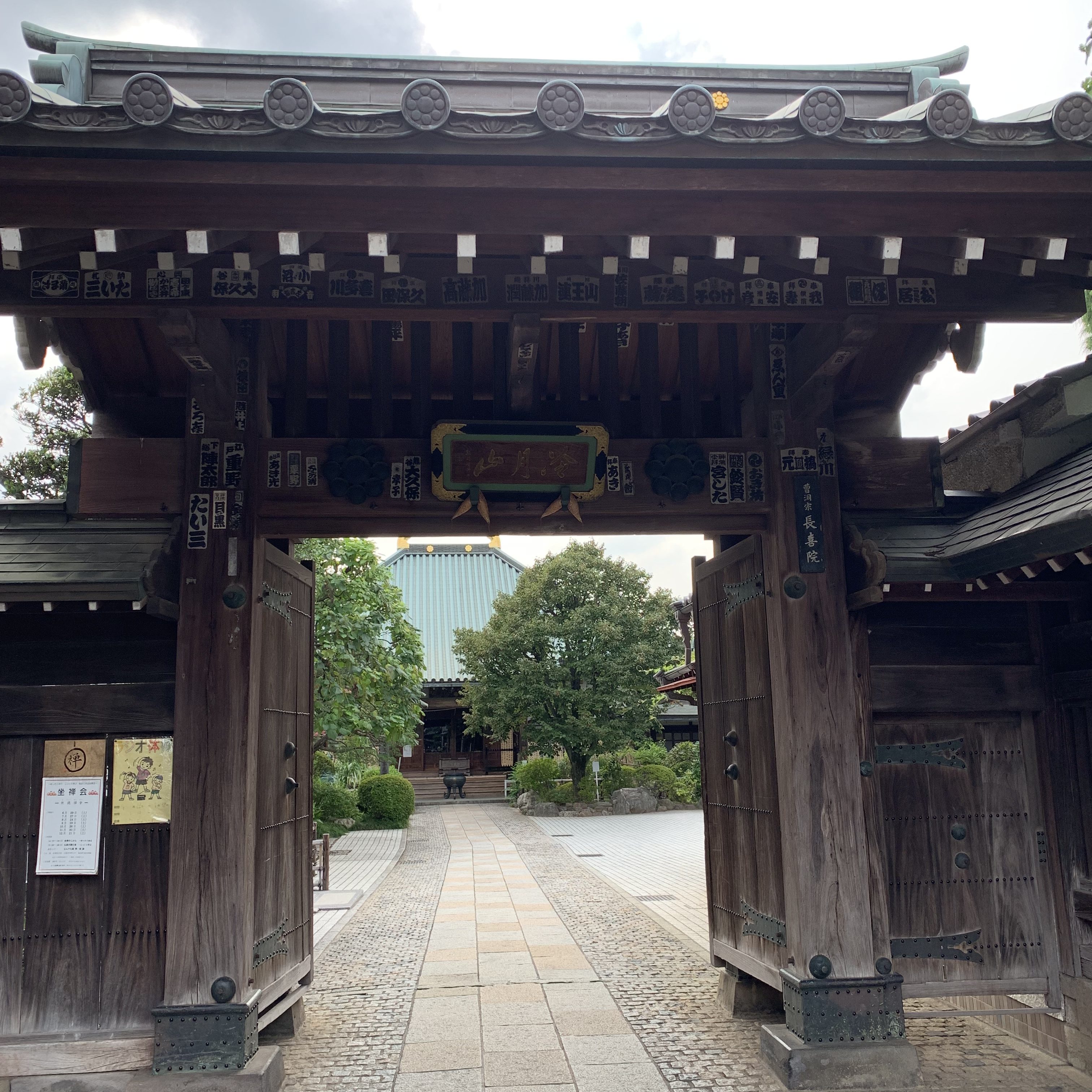 Take left at "Touho Yamawa", you will come to a temple called "Chyouki-in"
"Kita-in" and "Renkeiji" are famous in Kawagoe but there are many other temples which are not so popular. It it interesting to visit many temples and shrines in Kawagoe.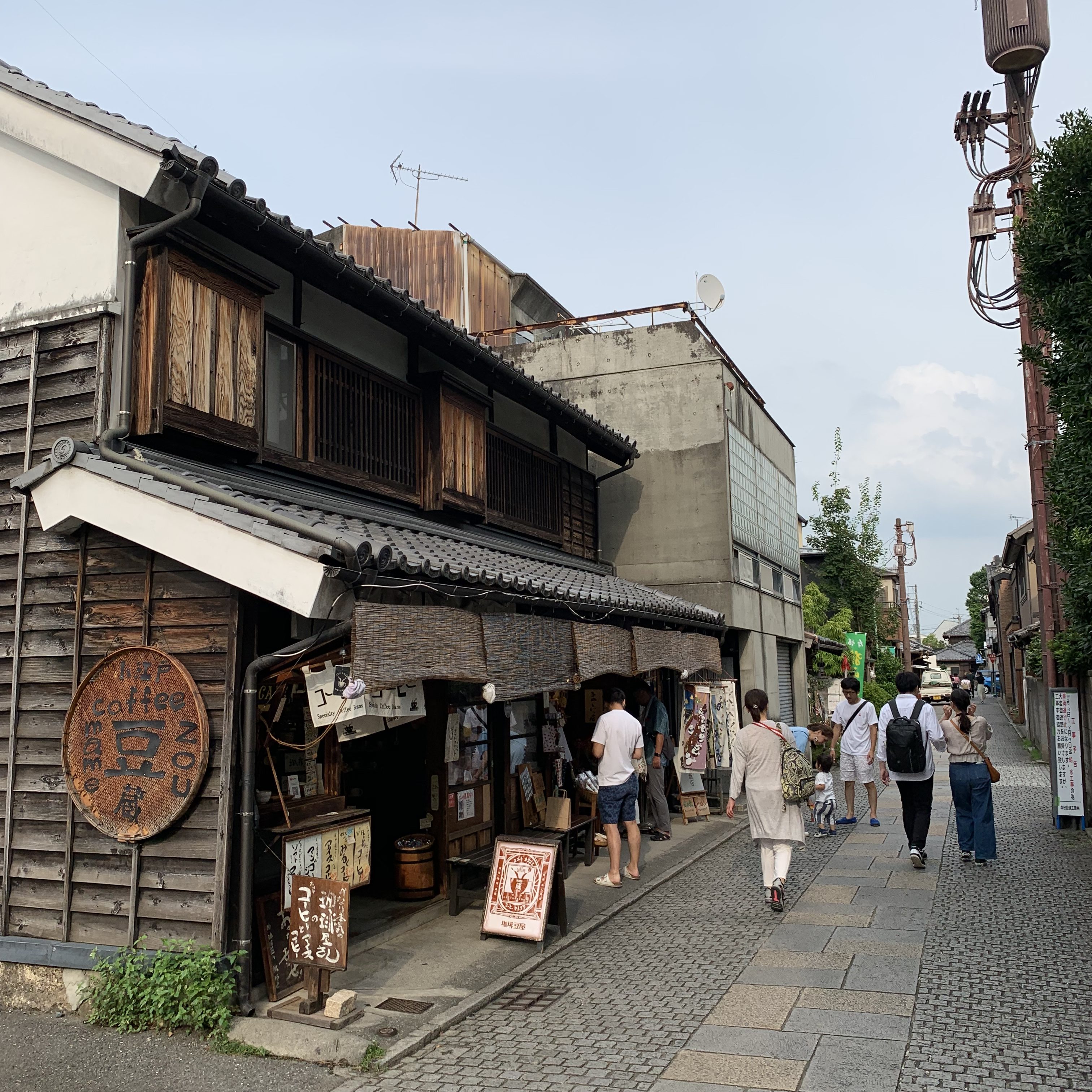 "Mamezou" this is a sister store of famous "Aburi coffee".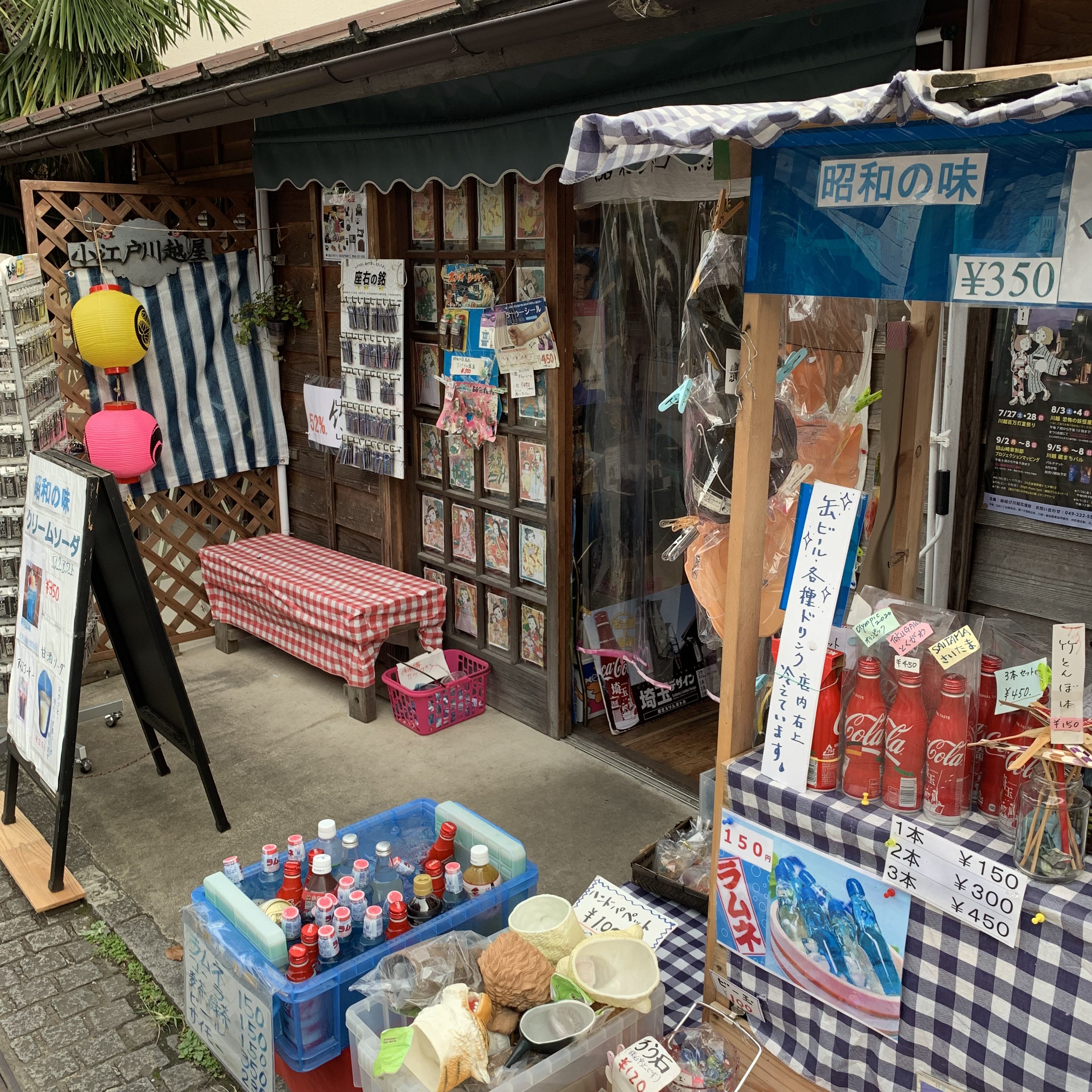 An antique shop close to "Mamezou"oe-shi
Koedo Kawagoe-ya: 2-9 Saiwai-cho, Kawag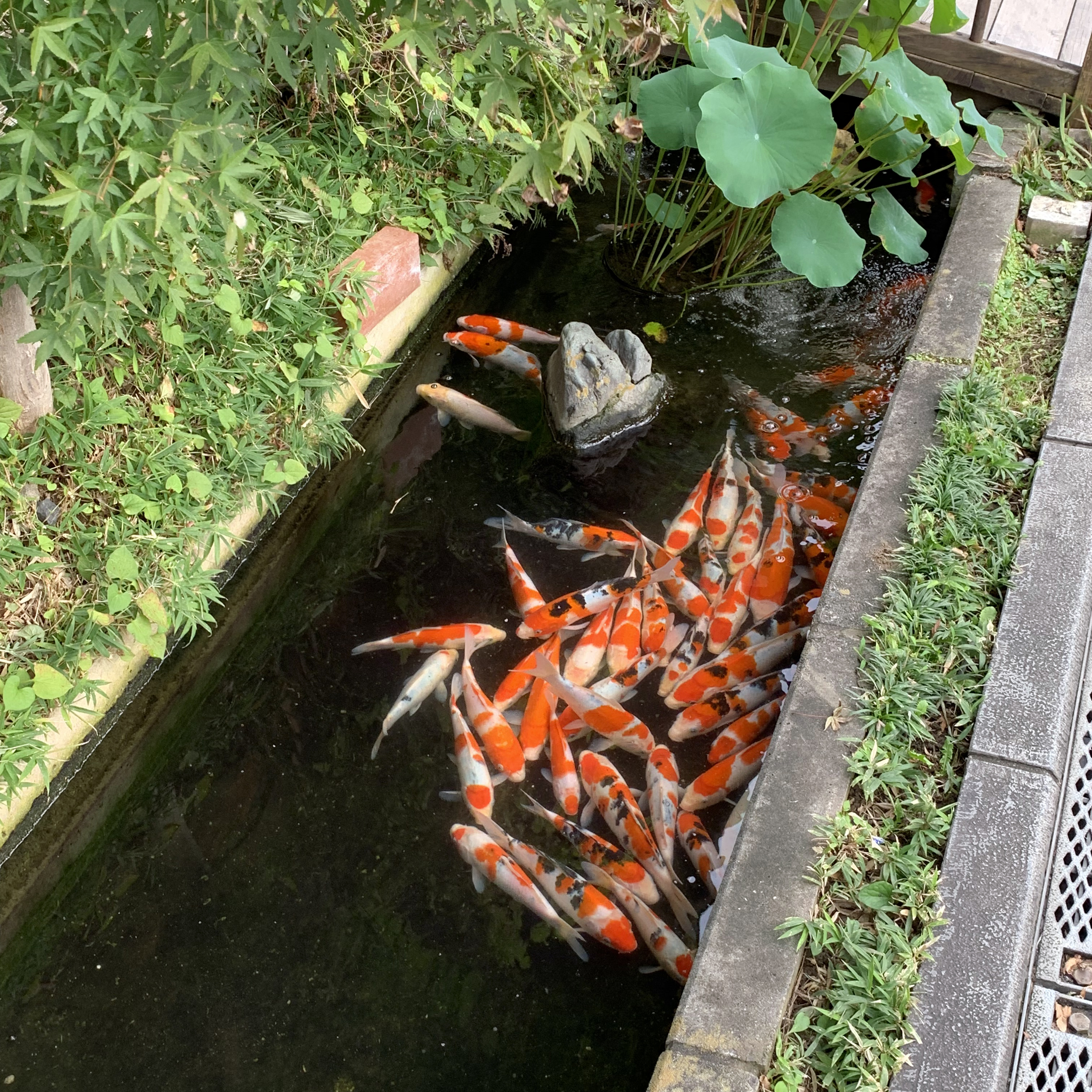 Unagiya (eel restaurant) "Unakko". Beautiful Nishiki-goi in front of the restaurant.
Unakko: 2-10 Motomachi, Kawagoe-shi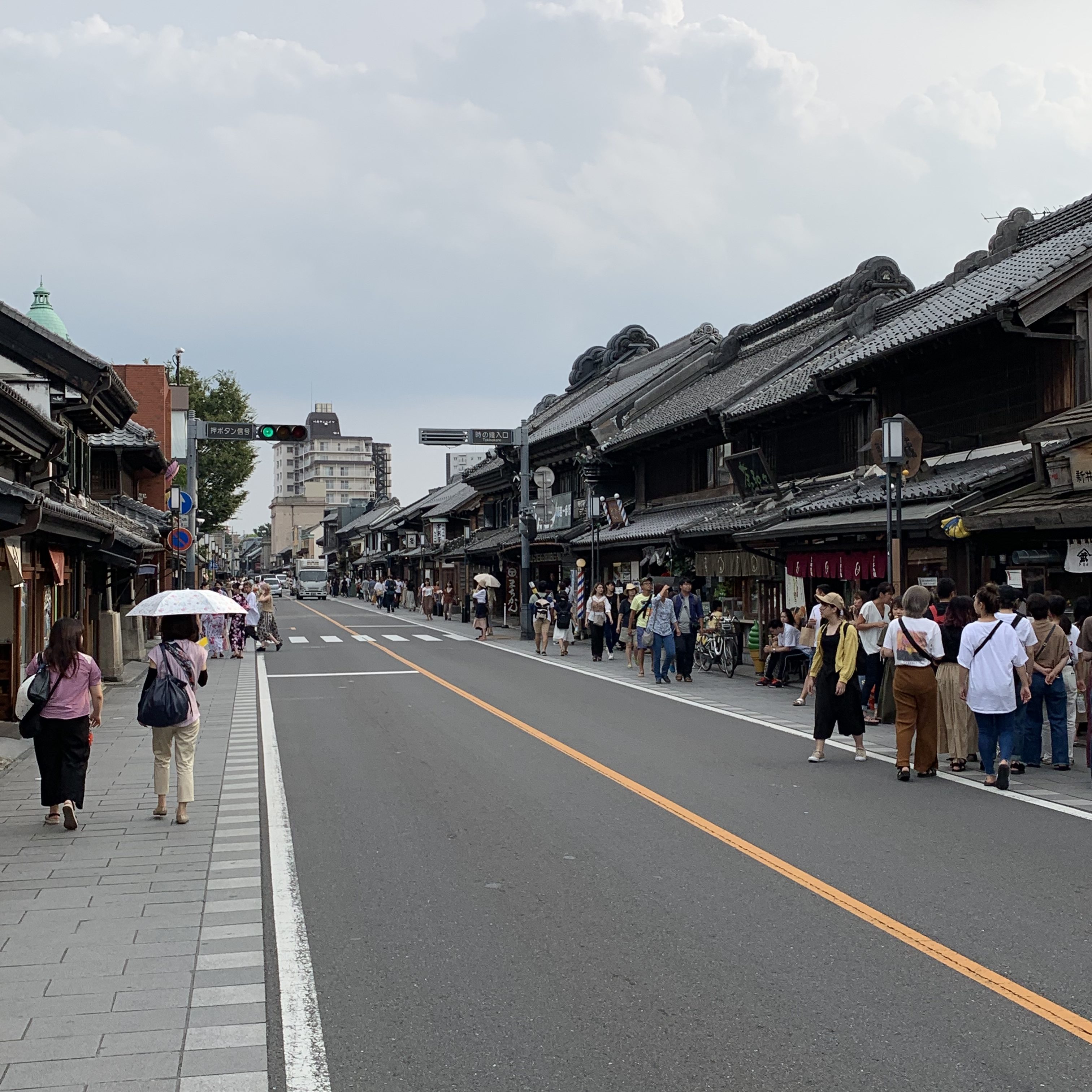 And we came back to Kurazukuri-no Machinami.
As you can see a women with a parasol it was pretty hot day so we took a bus to go back.
Thank you for reading through about an hour walking of Kawagoe.