[at night] "Kawagoe Festival" in Reiwa Gannen (2019)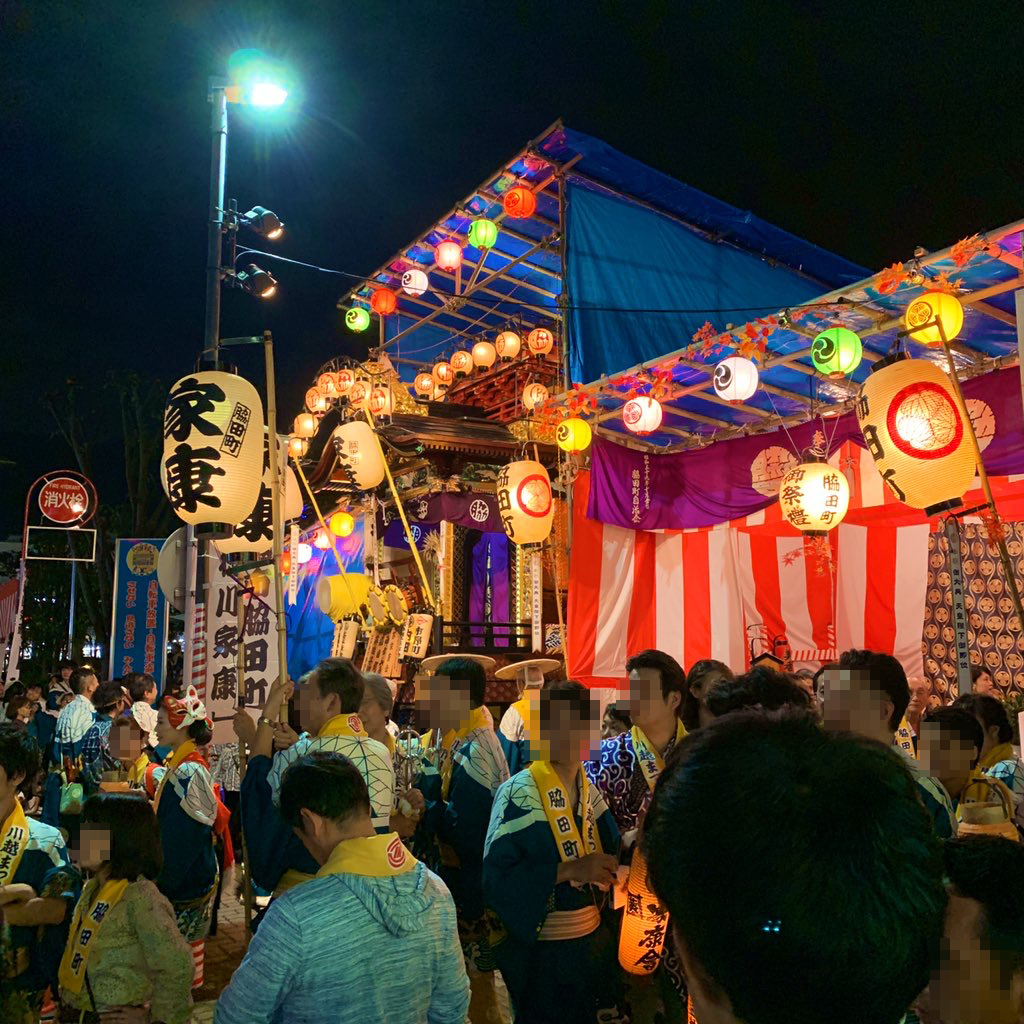 This is the first "Kawagoe Festival" after the Japanese name of an era has been changed to "Reiwa". The festival was held on 19 and 20 October, 2019. These are the shots from the first day (2019/10/19) of the festival at night.
On 12 October, a big typhoon #19 hit Japan and the damage from it was enormous. Therefore there was a mood of voluntary restraint but it was decided to hold the festival as a prayer for the recovery from the damage.
※ Videos are also up on the bottom of this page, please enjoy.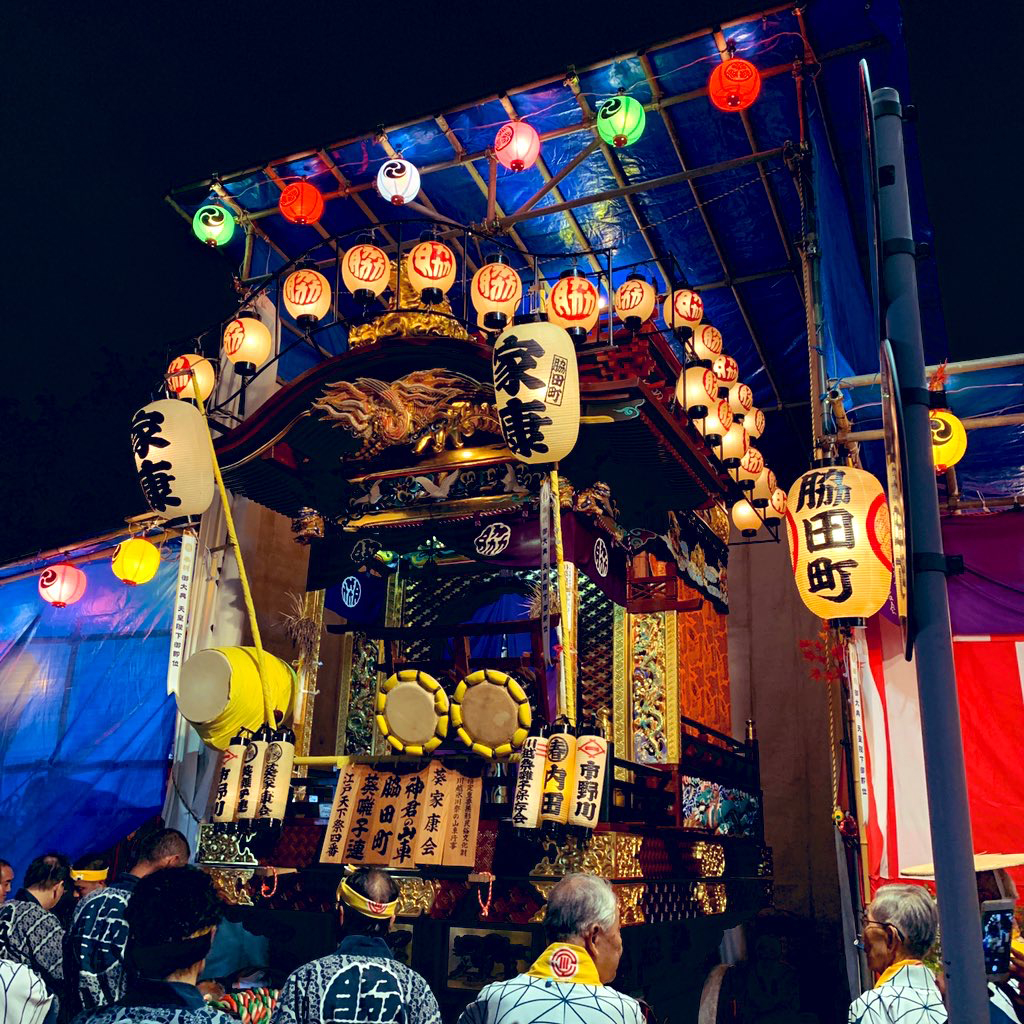 This is at the scramble crossing close to the railroad crossing at Crea-mall shopping arcade before 19:00.
This is "Dashi – Ieyasu" a float of Wakita-cho. It is so powerful and graceful just suitable for a word in Japanese "Kenran Goka".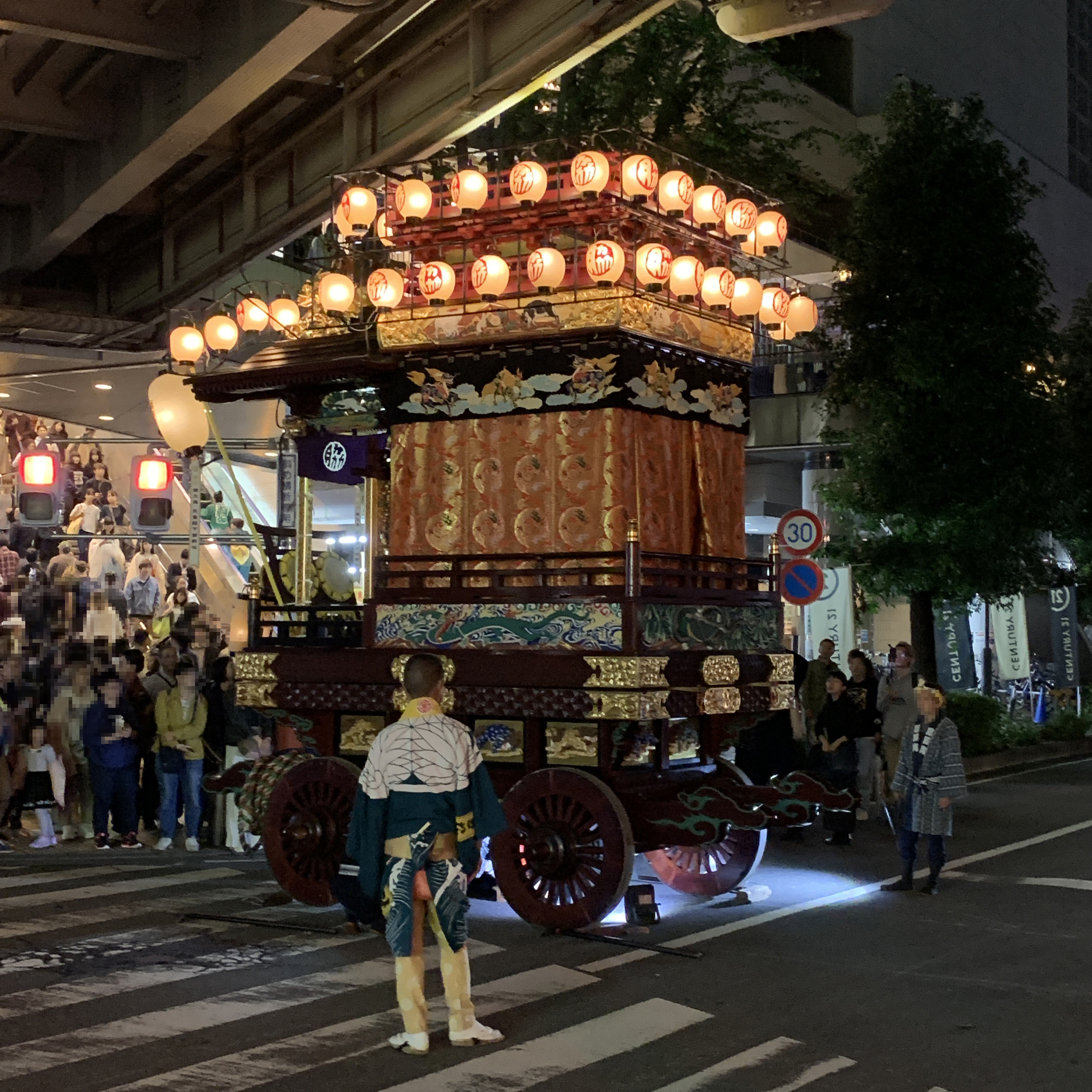 Just before 7:00pm, the float was coming out to the crossing. The stairs of Atre. There were many people waiting around the crossing to see the float to come out.
The crowd cheered wildly when the float came out with the loud shout "Sore! Sore!".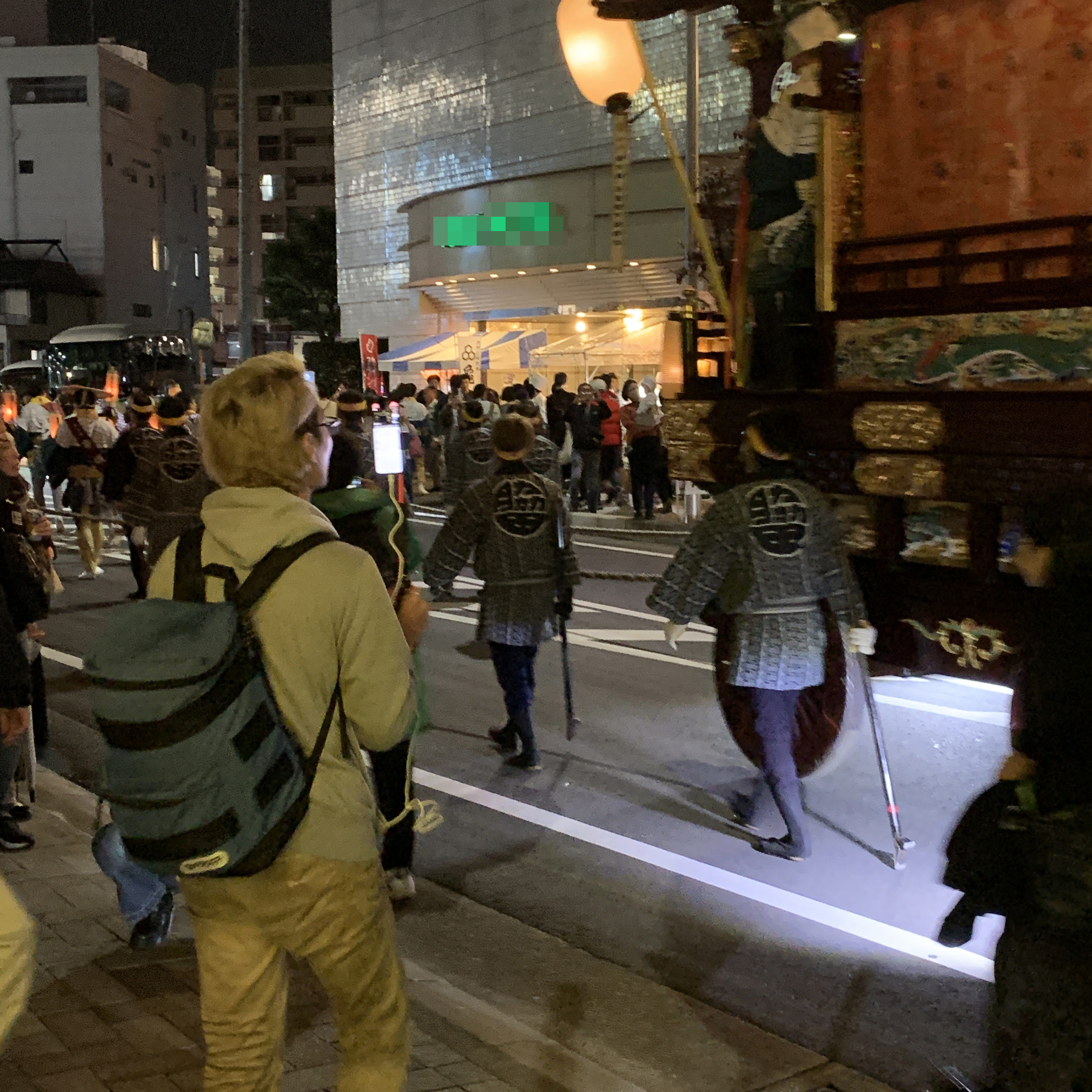 The spectators were following to the float. They were moving from the scramble crossing towards Hon Kawagoe station.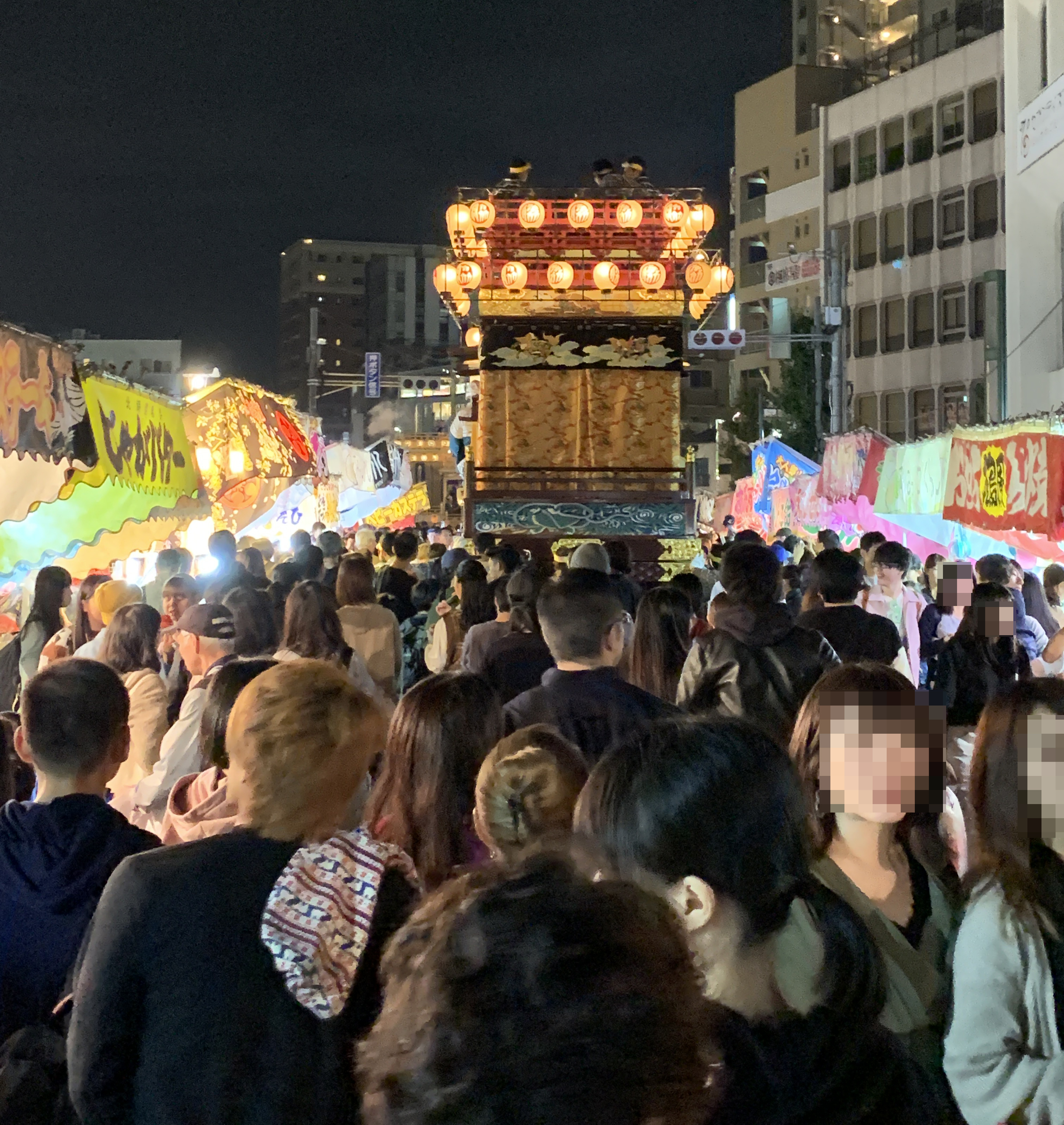 In front of Hon Kawagoe station. There were many street stalls and the place was packed with the spectators and the shoppers and was really hard to even walk through.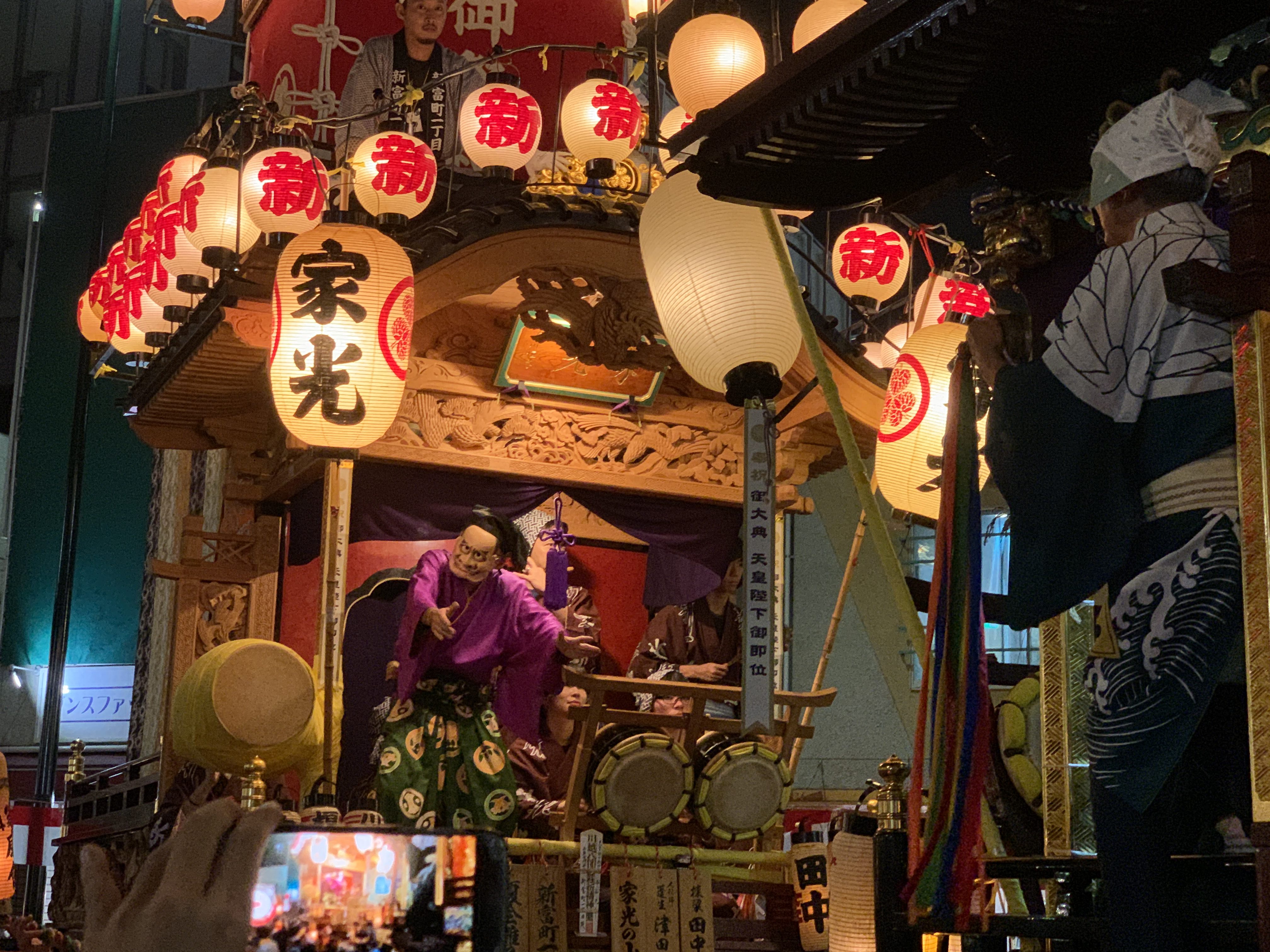 And the climax. Many floats got together in front of Hon Kawagoe station and the "Hikkawase" was starting. The floats were facing each other and the people on the floats were competing each other playing instruments, dancing and putting up their lanterns shouting loud.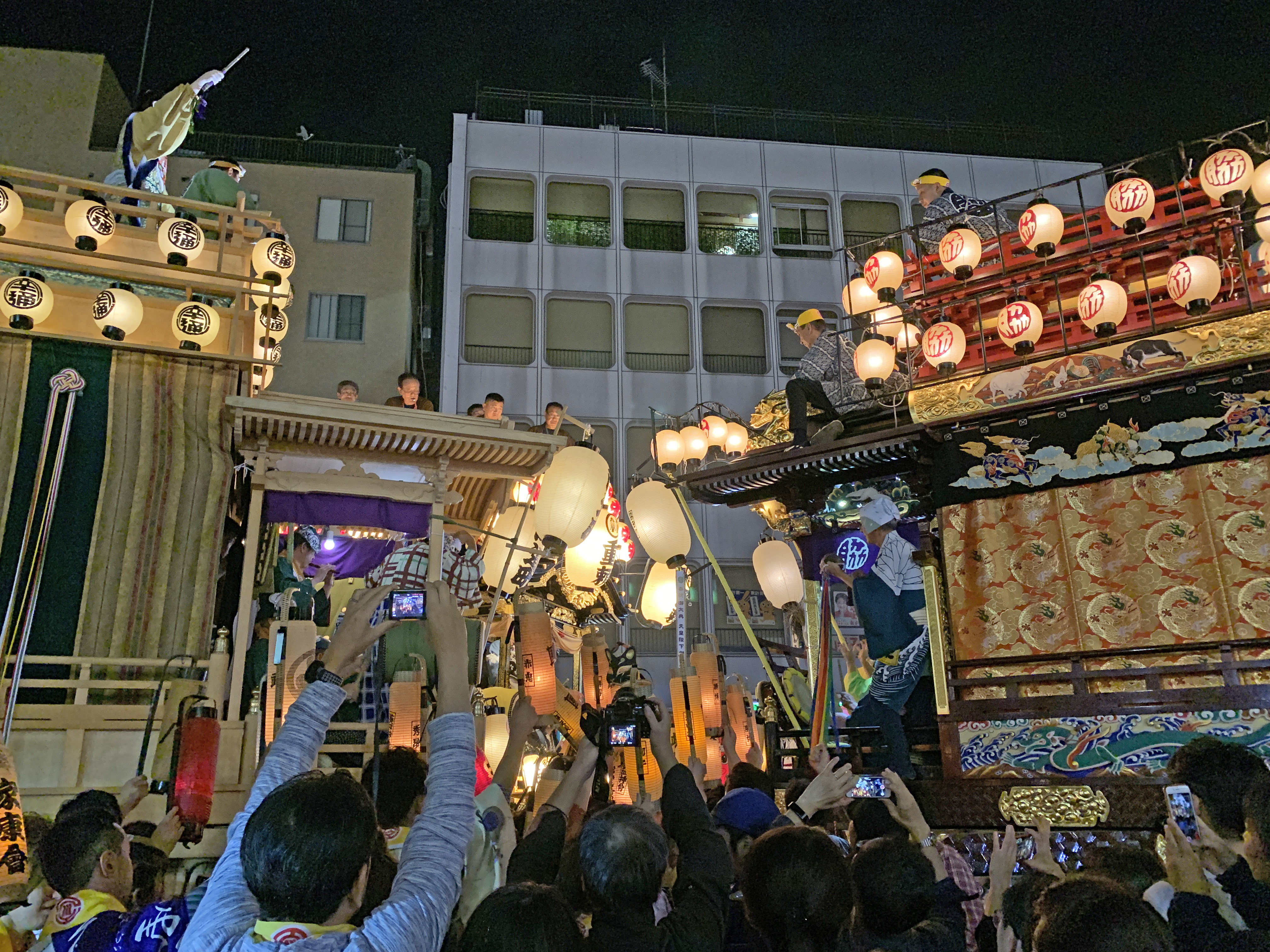 The spectators were trying hard to take videos of the powerful Hikkawase with their smart phones and digital cameras.
Kawagoe festival in Reiwa Gannen (2019)
Hikkawase
In front of Hon Kawagoe station