[Legends of glittering river] Kawagoe Hikawa Jinjya at night ~ Miyashita-cho, Kawagoe-shi
At Kawagoe Hikawa Jinjya from July 6, 2019 (Sat) to September 8, 2019 (Sun) from 19:00 to 21:00 an even called "Glittering River" is being held.
We've decided to visit as heard it's so beautiful.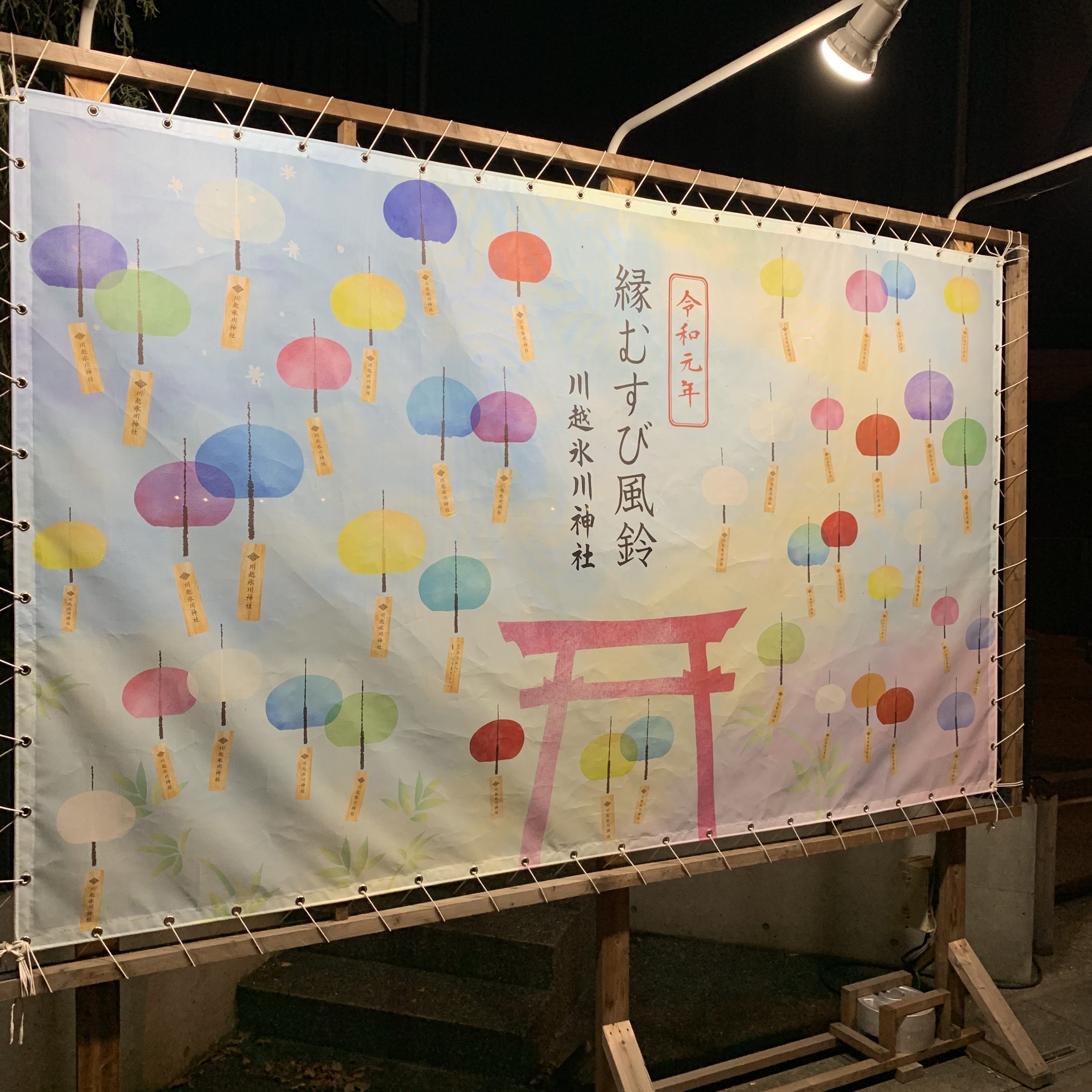 It's August 4, 2019 (Sun) around 19:30.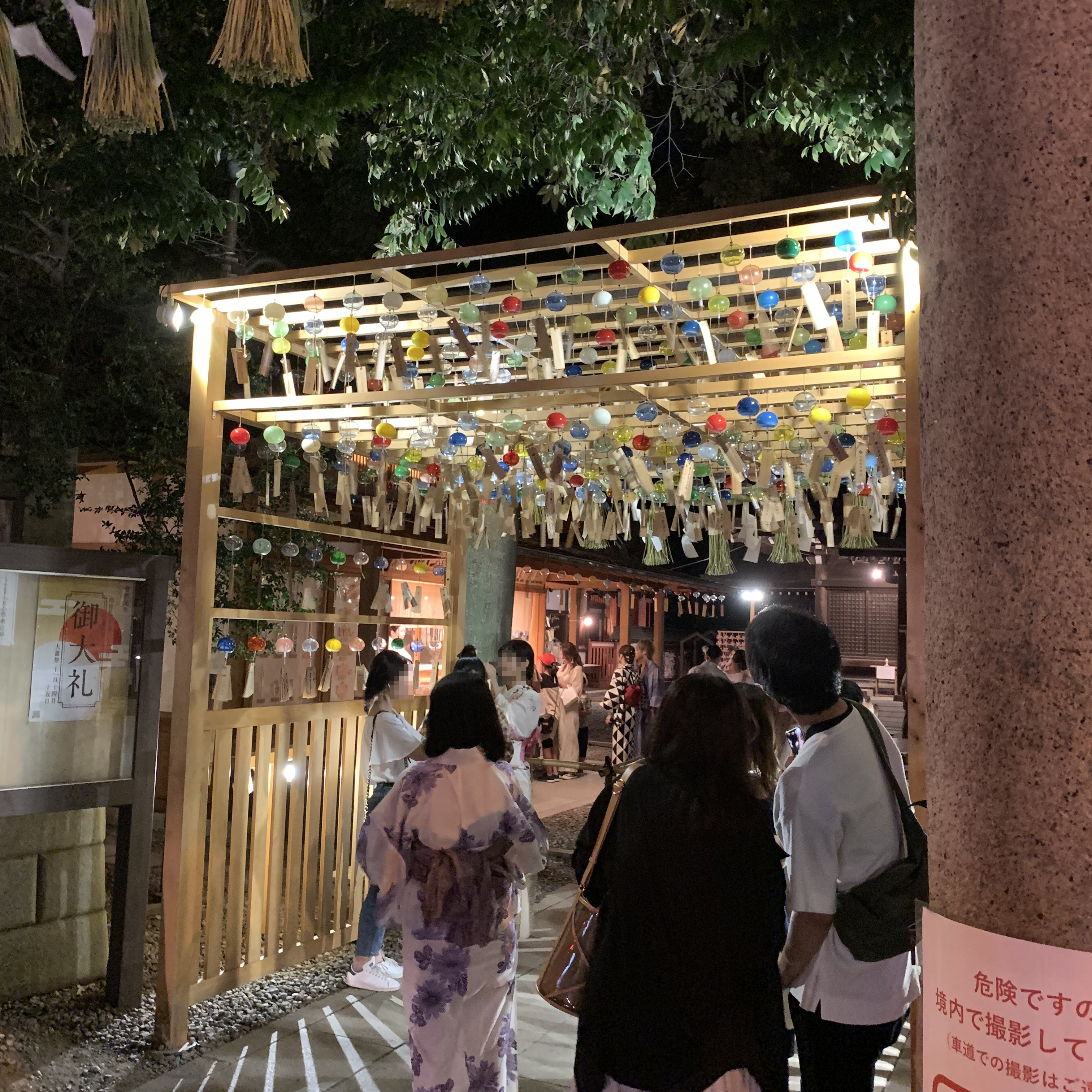 There were many couples around the wind bells for marriage wearing Yukata (Japanese traditional clothes "Kimono" for summer season).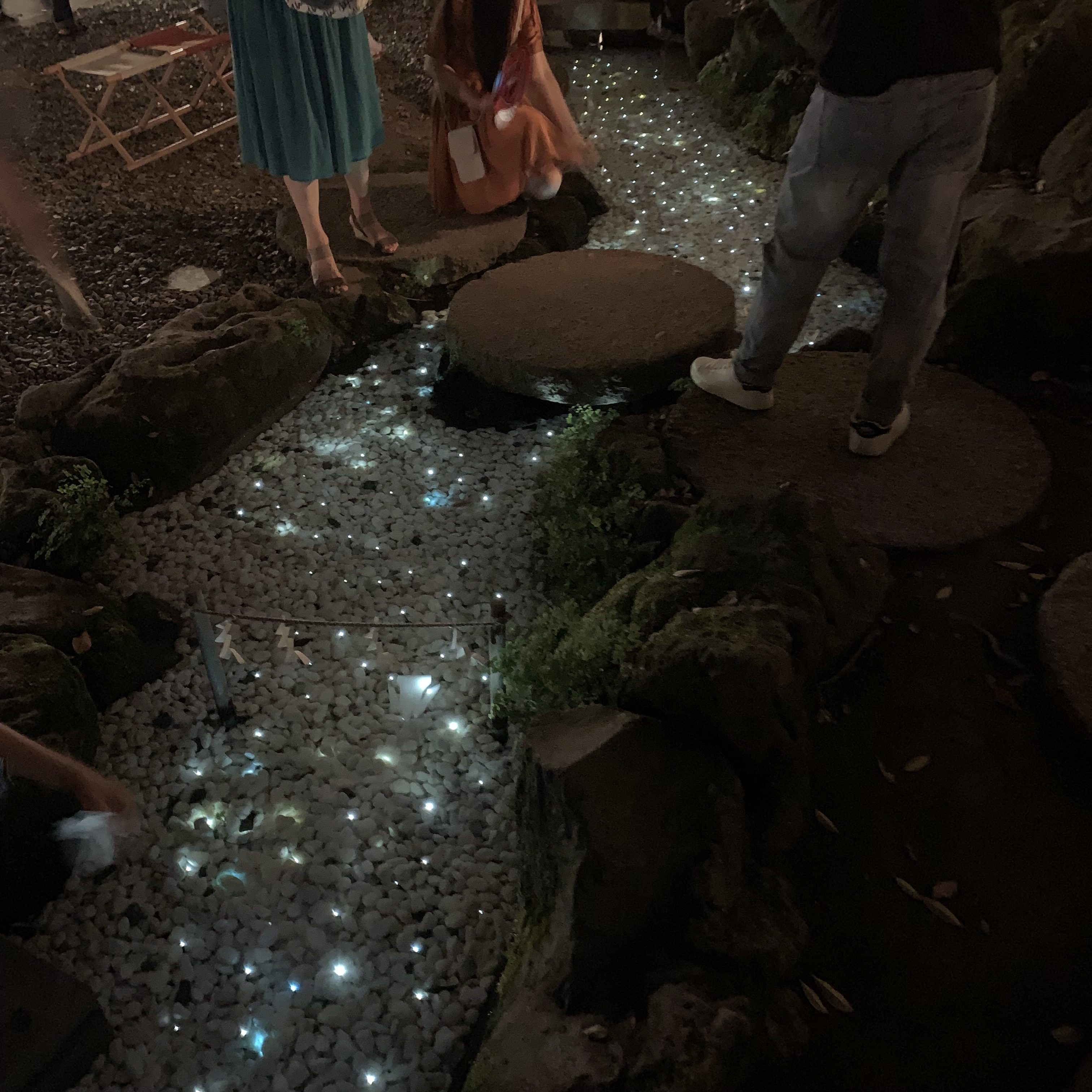 Let's go to see the "Glittering river".
It might be difficult to see from the picture but there were many round bulbs like somthings in the running river water and they were on and off glittering reflecting in the water and were so beautiful.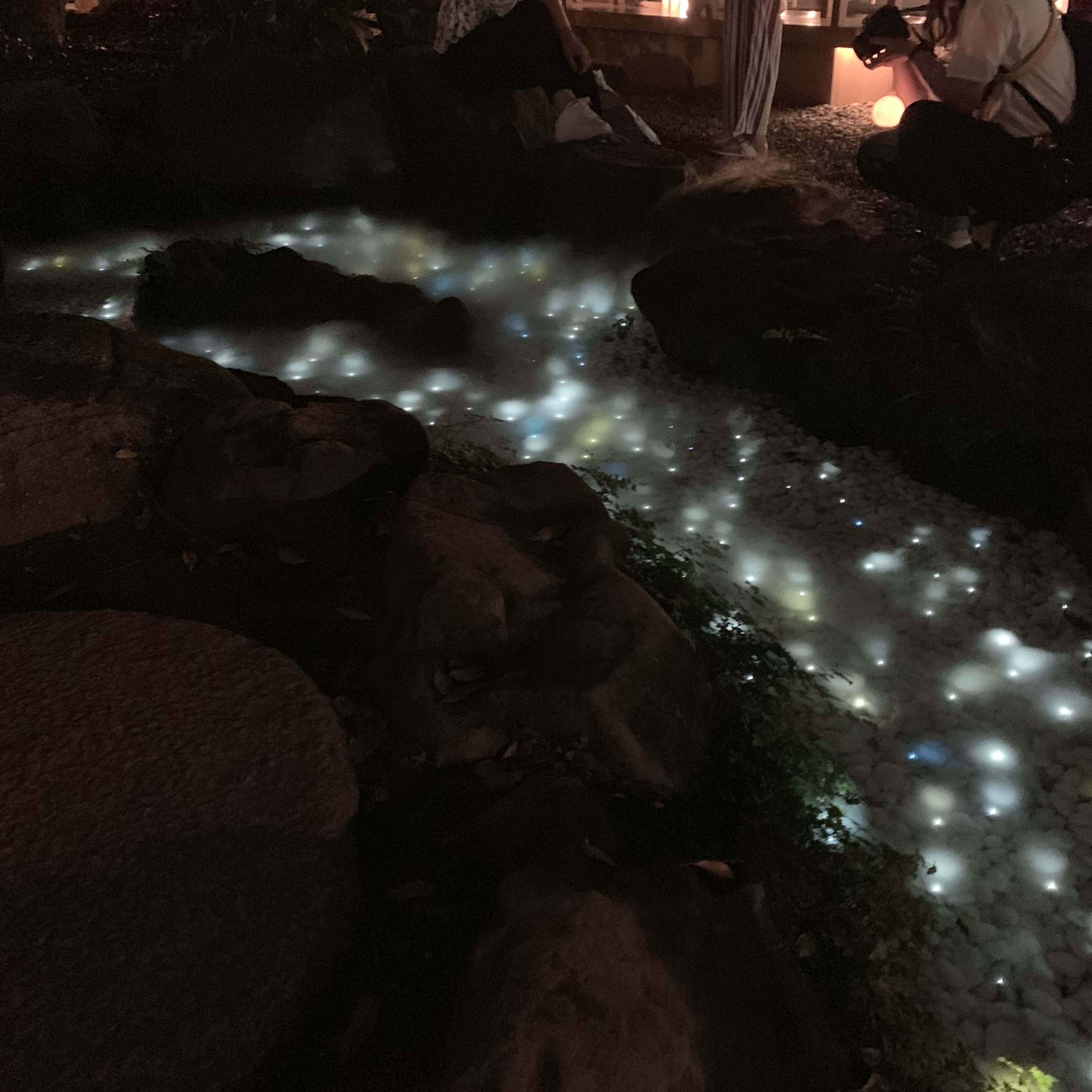 "Glittering river" looked like "Tapioka" and must be delicious if you could drink it…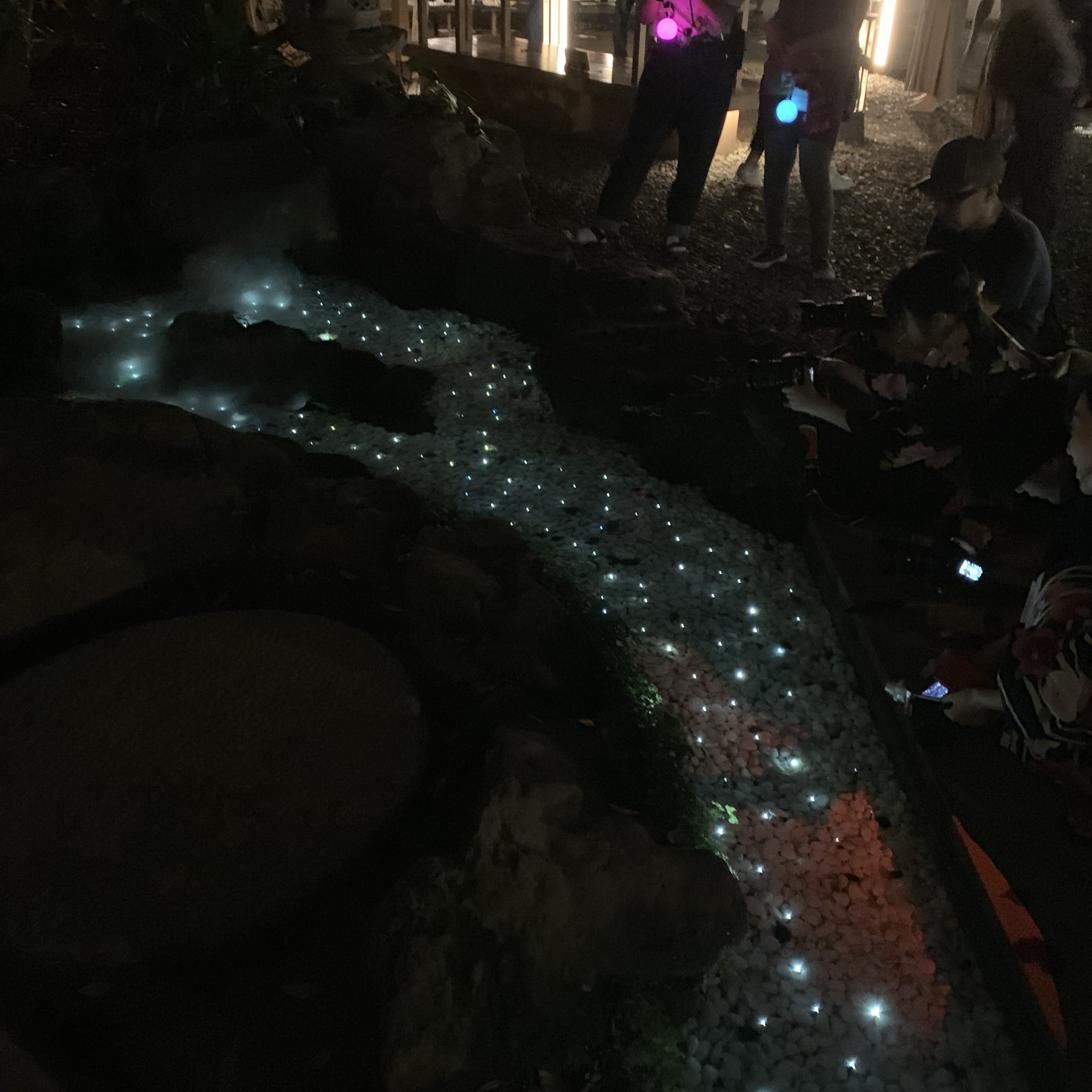 If you could actually come and see it's much more beautiful. Please visit!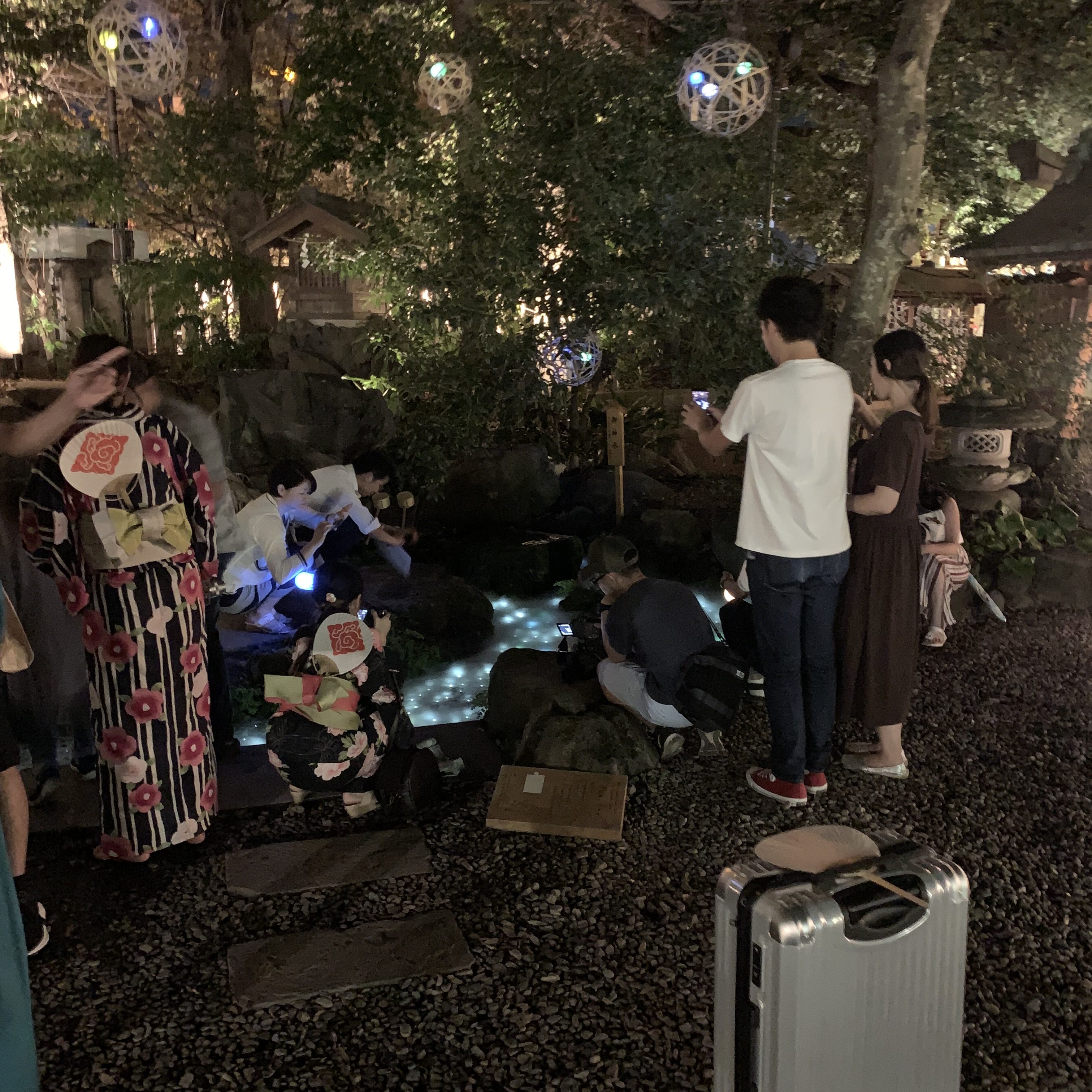 Many visitors were engrossed in taking pictures.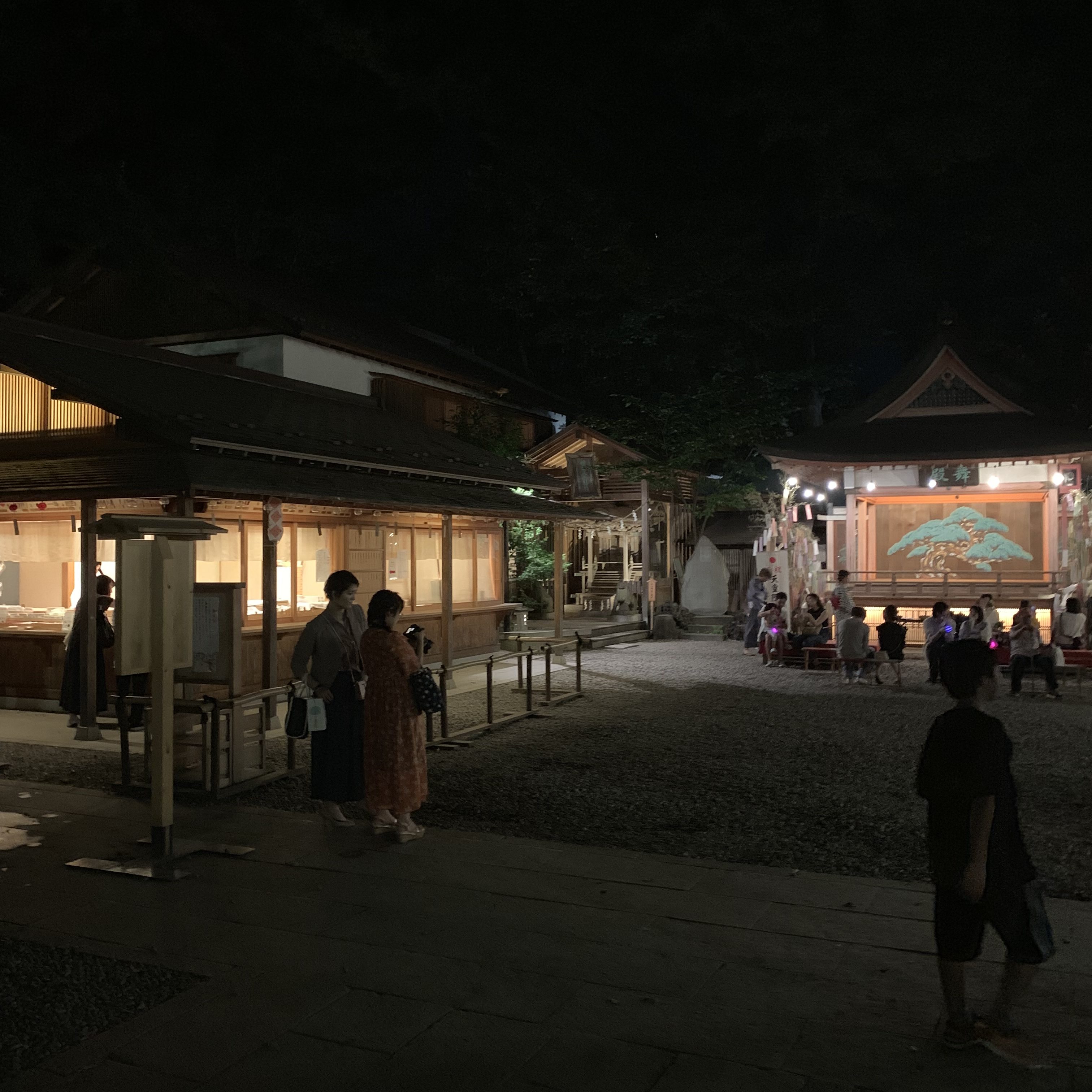 Please come to see "Glittering river" at this very season.
How to get to Kawagoe Hikawa Jinjya from Kawagoe station
Take Tobu Bus bound for "Ageo-eki Nishiguchi" (Kawagoe06) and get off at "Kawagoe Hikawa Jinjya"