Kawagoe Walk Renkeji-Temple ~ Renjyaku cho, Kawagoe City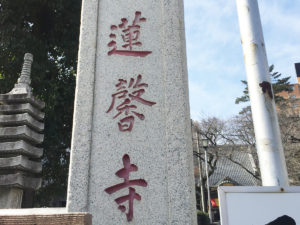 *This article is originally posted in Japanese site on 23th Februrary, 2019.
This time, Kawagoe Walk is Renkei-ji temple, established in Muromachi period and for the Jodo sect (of Buddhism). From our hotel to the temple is about 20-minute walk.
Fukurokuju is 5th spot of "The Seven Gods of Fortune of Kawagoe".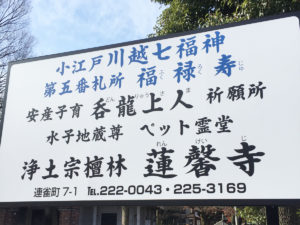 Renkei ji-temple is walking through Kawagoe station to Hon-kawagoe station and located after passing Renjakucho intersection.
Also, you can use bus stop "Renkei Ji- temple mae".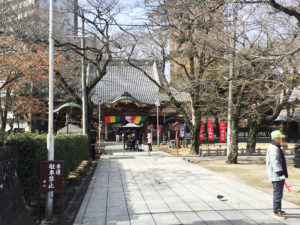 Parking lot is in precincts of the temple.
8th in every month is held a fair of Donryu (a virtuous priest).
People visit there for listening to Tsuji Kosyaku (stories or lectures told by someone near a road or temple) or Nankin Tamasudare (street performance in which the performer transforms a specially-made bamboo screen into various shapes while chanting an accompanying poem). flea market is sometime opened.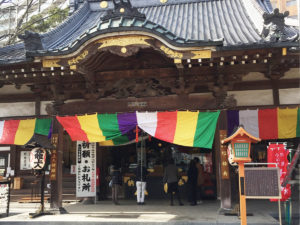 Fukurokuju is famous for the God of wisdom, luck, and longevity.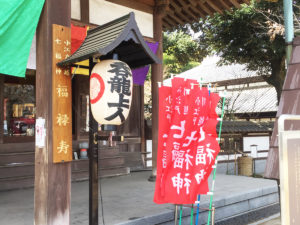 Amitabha Tathagata and a virtuous priest, Donryu are enshrined in main hall.
Donryu visited all over Japan and solved various troubles and made many people happy. This place is popular for making wishes.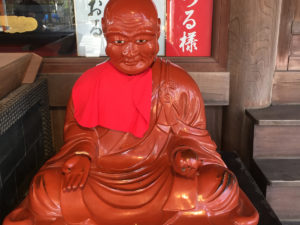 Obinzuru-sama in Renkeiji-temple is known as disciples of Buddha and the healer of diseases.
Other temples are also enshrined in different style of facial expression Obinsuru-sama, such as grim or affectionate expressions.
This time is Renkeiji-temple, 5th spot of "The Seven Gods of Fortune of Kawagoe".
Please visit and enjoy the place!
Renkeji-Temple
Location: 7-1 Renjyaku cho, Kawagoe City, Saitama 350