[The second day] Kawagoe Hyakuman-tou Summer Festival [July 28, 2019]
Let me introduce the 2nd day of Kawagoe Hyakuman-tou Summer Festival, July 28, 2019.
※the first day, report on July 27 is here.
Typhoon was forecasted to be comming but the day was sunny and suitable day for a festival.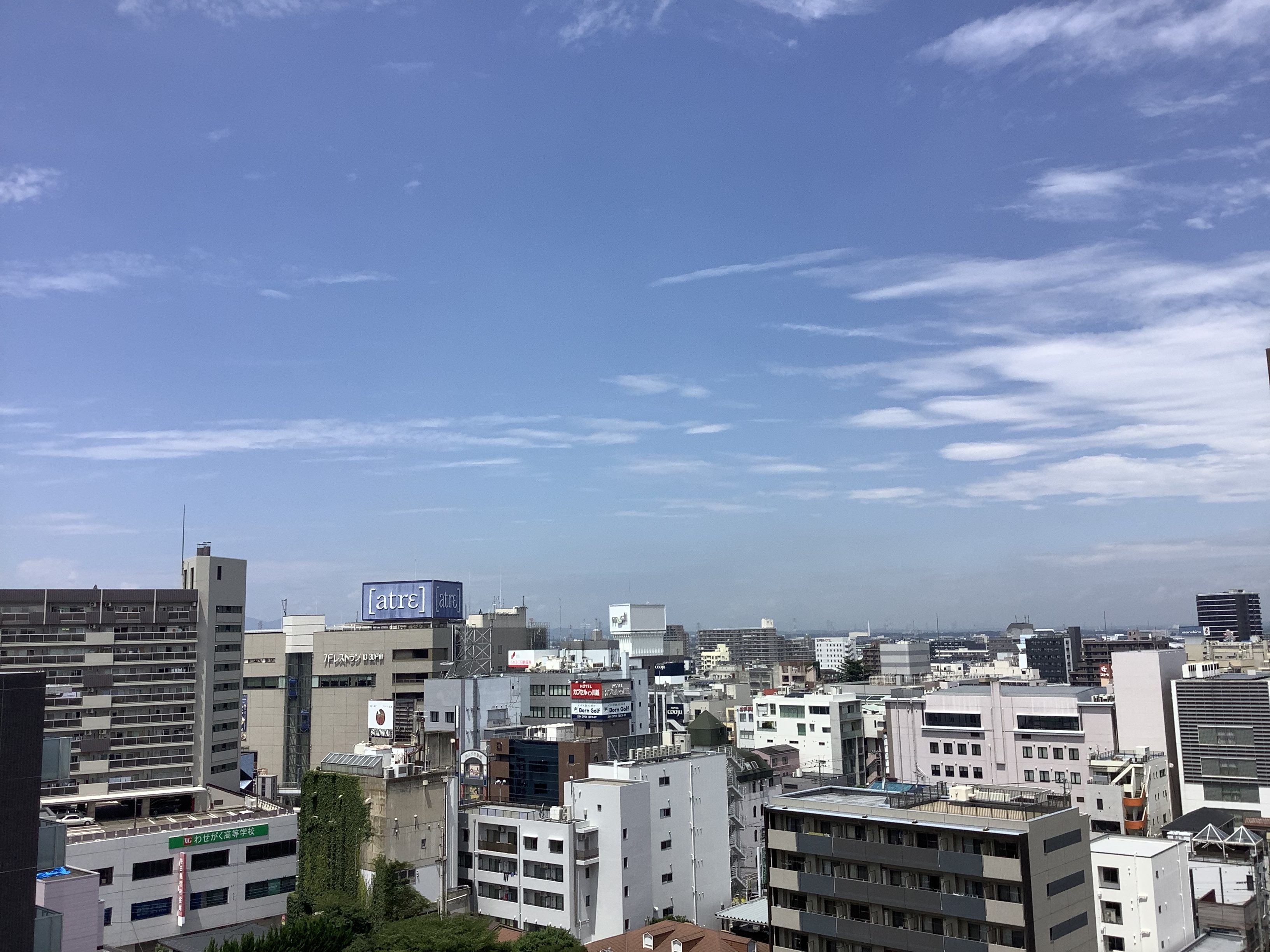 A shot from the top floor of our hotel on that day.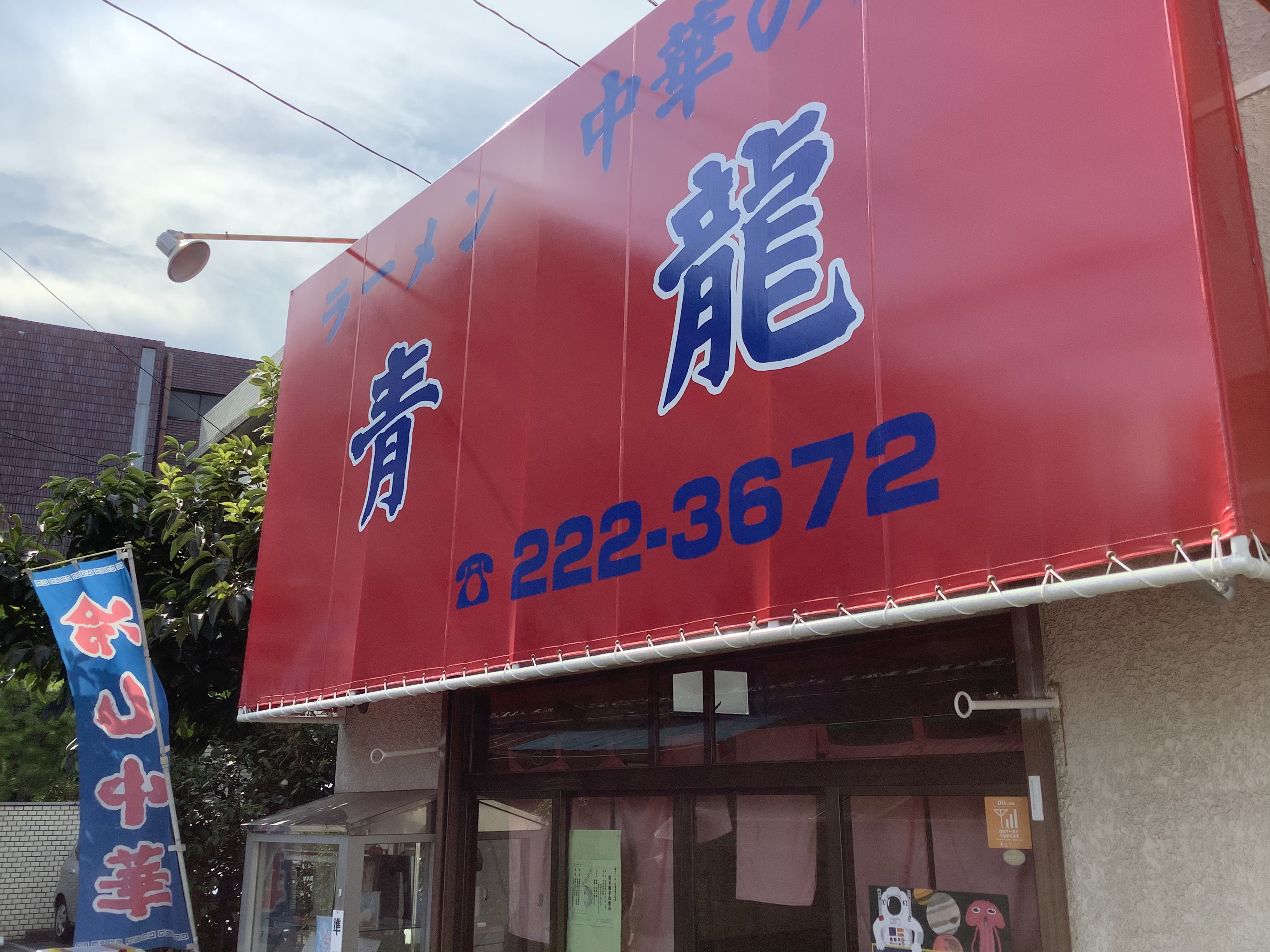 To see the festival in this very hot weather, it was necessary to fill up our stomach with food otherwise we would faint.
We had late lunch at "Seiryu" a Showa retro style Chinise restaurant.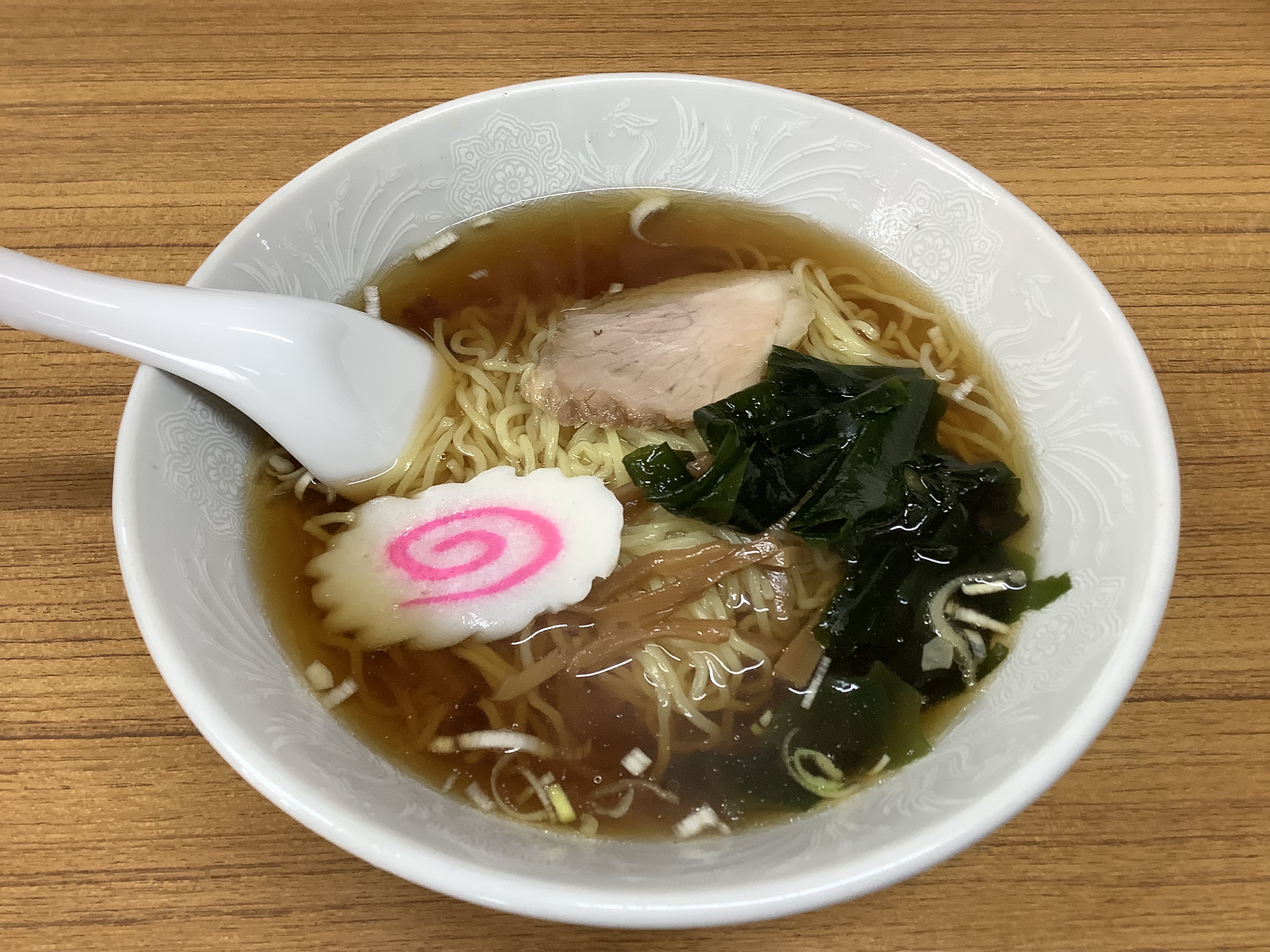 Two of us ate up Ramen noodle, Vegetables Tanmen noodle, Spring rolls and Fried rice and now we were ready!
Let's go to the Festival!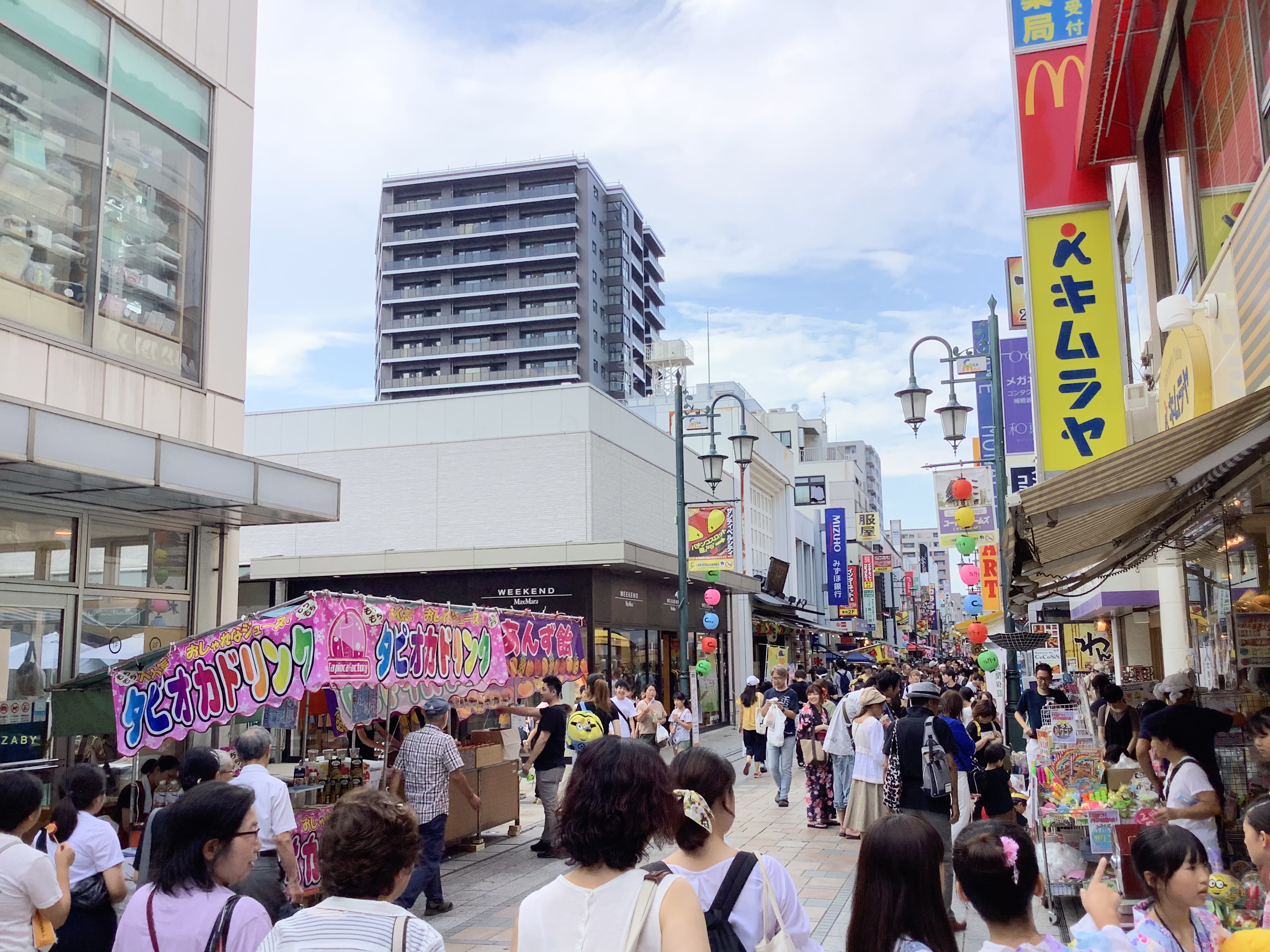 Crea-mall Shopping Arcade was so crowded with people.
There was a stall for Tapioka drinks which were very popular now.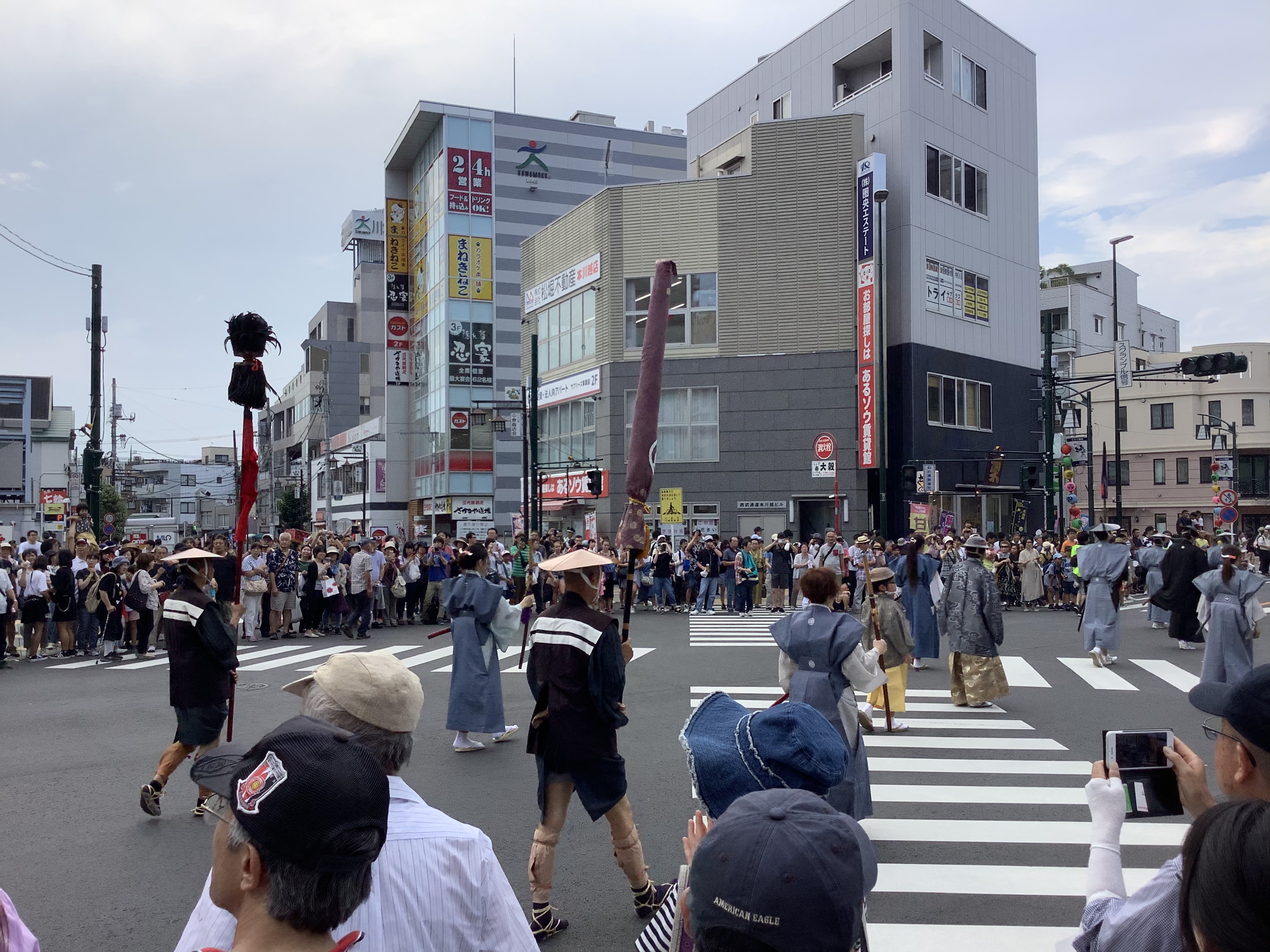 We went through Crea-mall Shopping Arcade and finally got to Hon-Kawagoe Station.
So called "Kawagoe Yukari no Jidai Gyoretsu", people dressed in Samurai costumes walked around towns in alignment.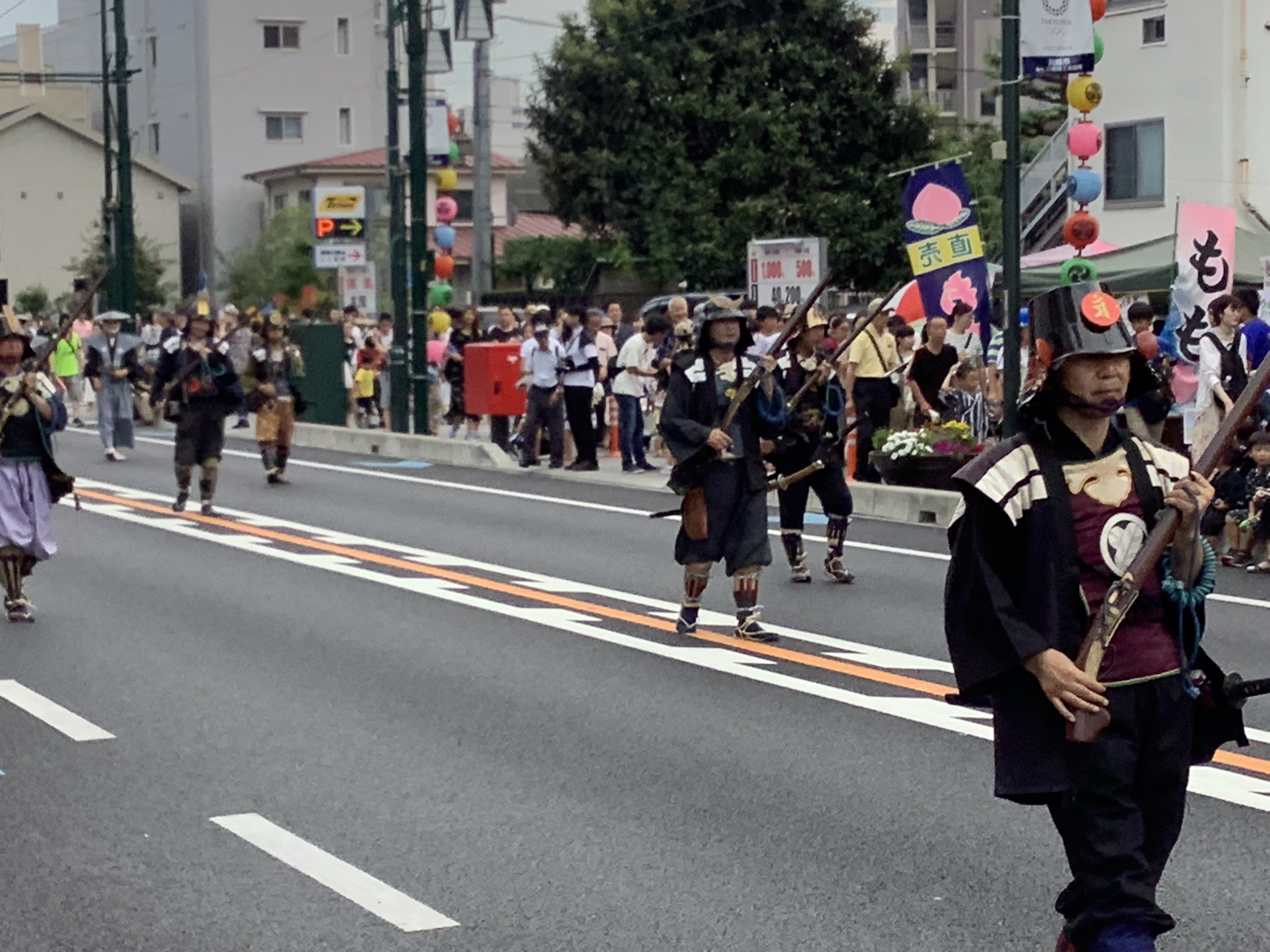 On top of the Samurai's line, there were Samurais with Japanese rifles. With the order of the top commandar, "Dooon" shot the matchlock guns.
Loud cheers rose from the audiences each time there was a thunder of the shots.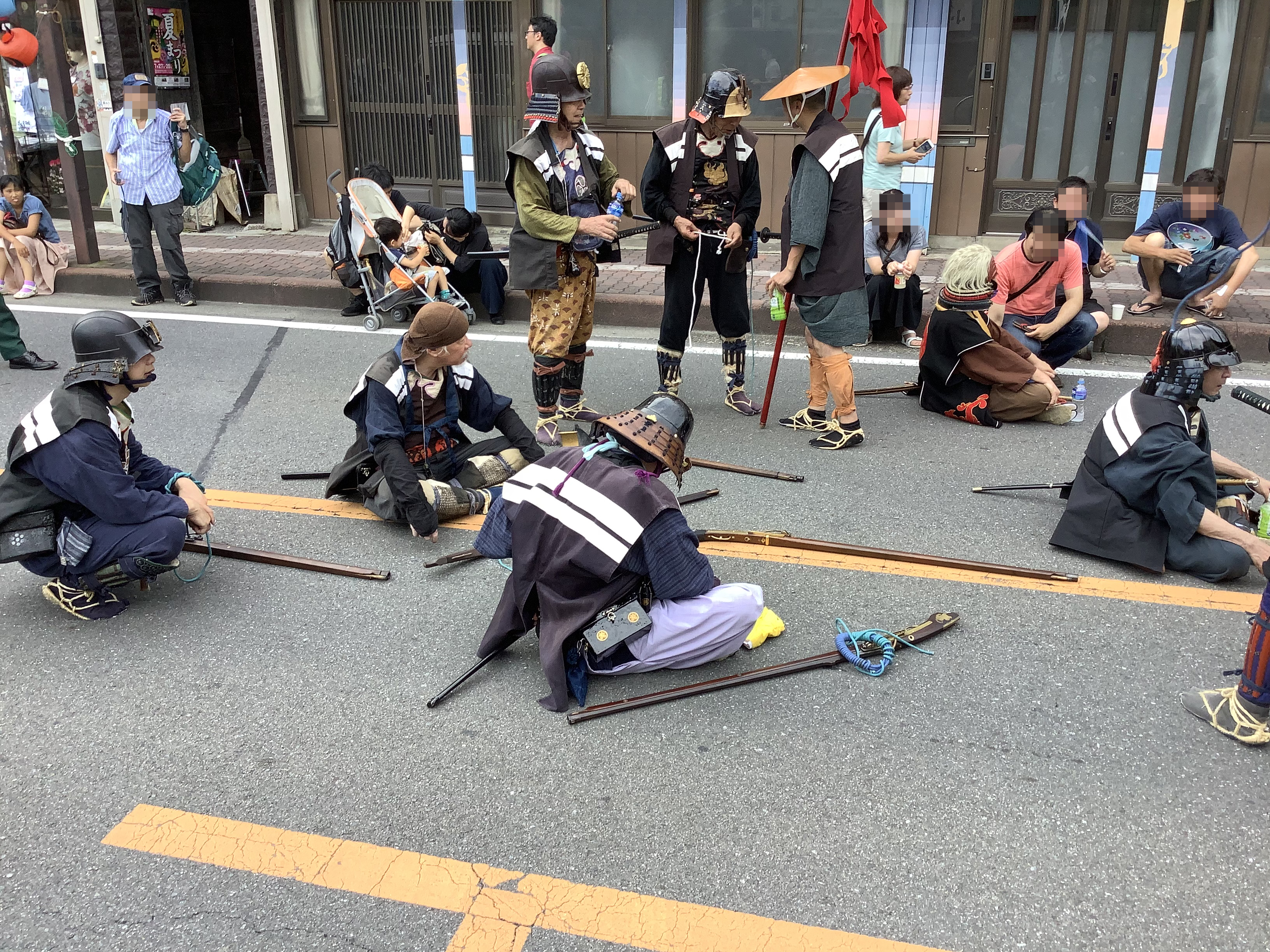 Even Samurais with matchlock guns were having rests as it was too hot…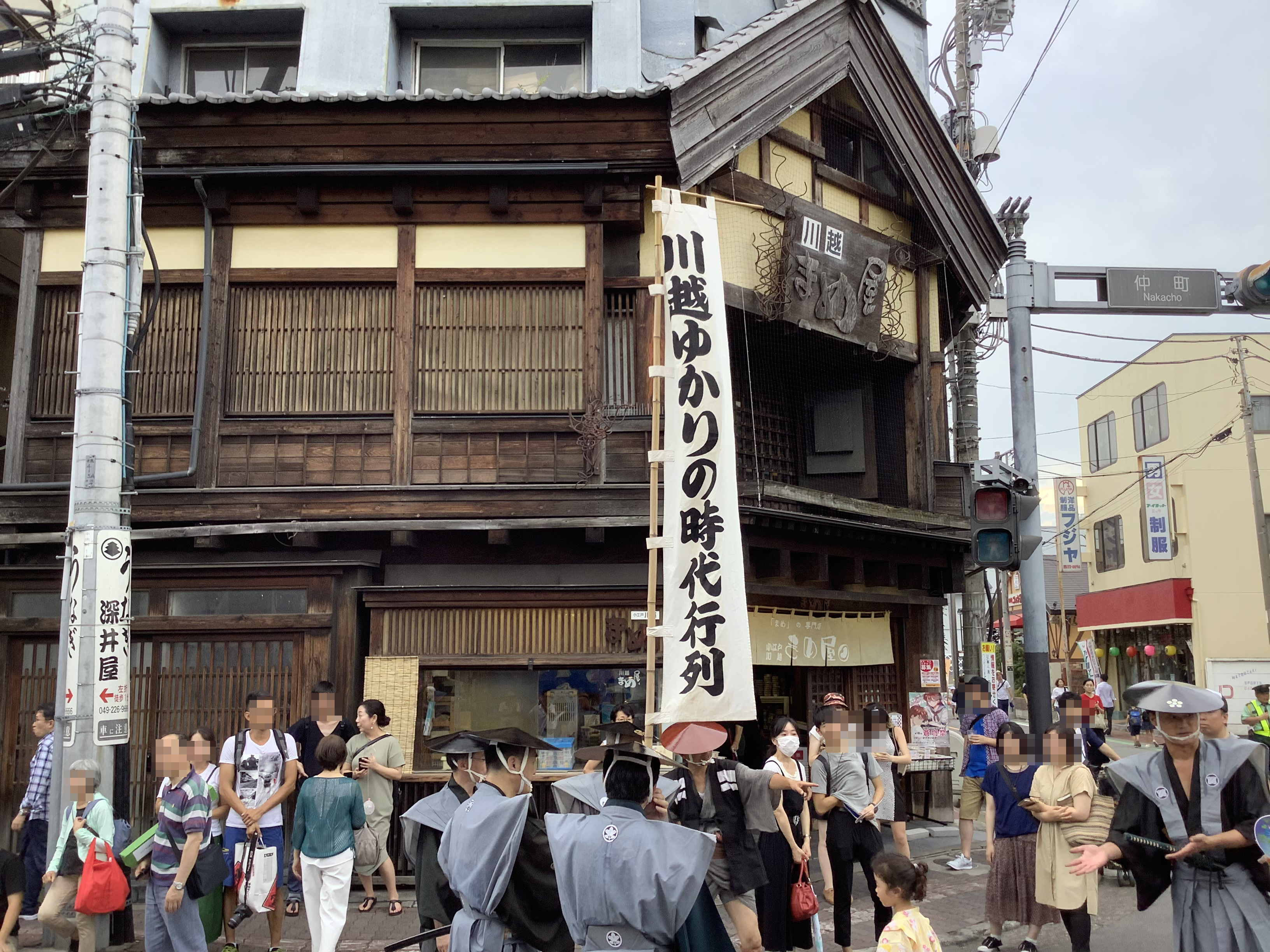 "Kawagoe Yukari no Jidai Gyoretsu" a comemorative photo at Nakamachi crossing.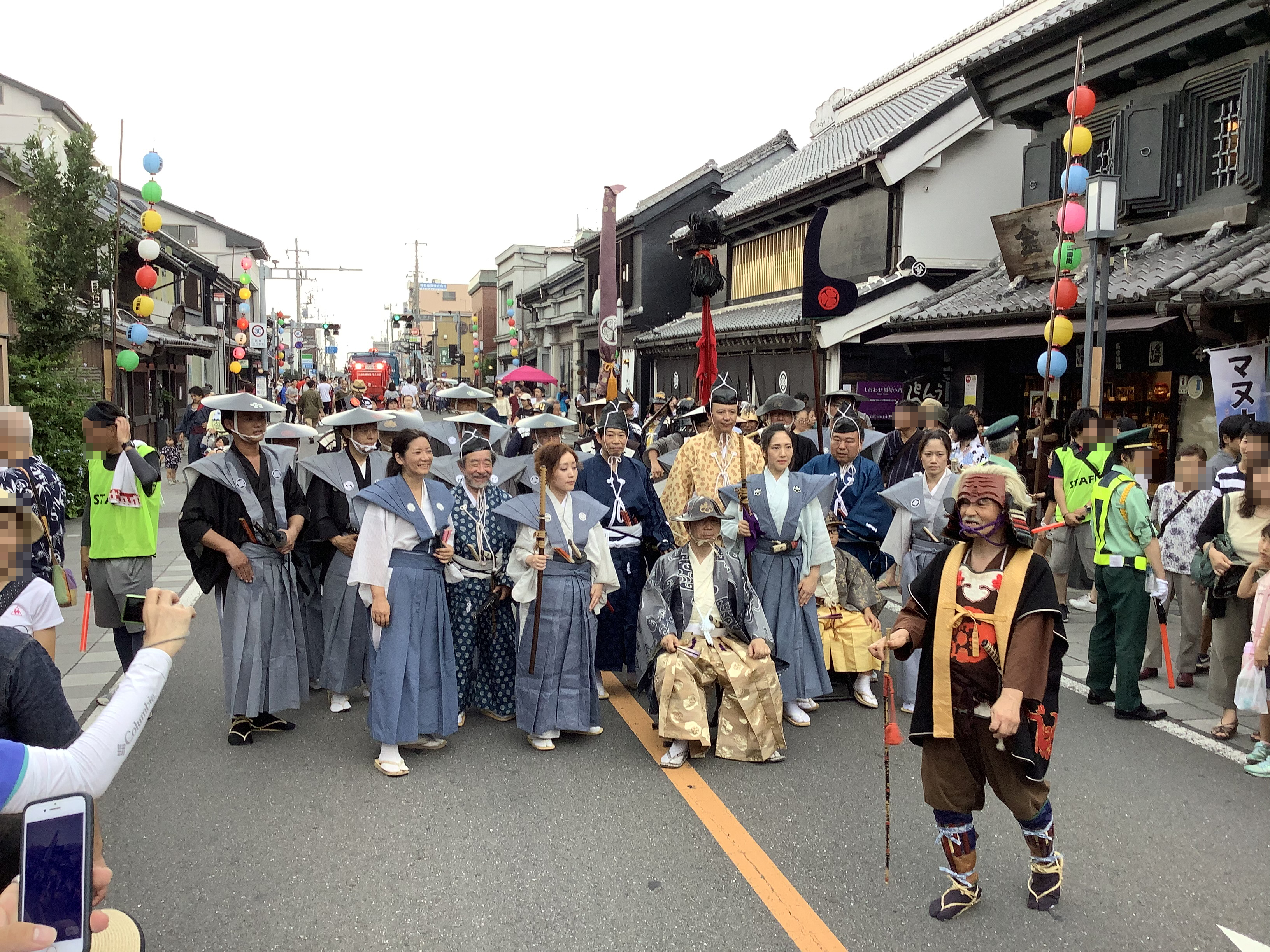 A comemorative photo in front of Fueki Shoyu at Ichiban-gai.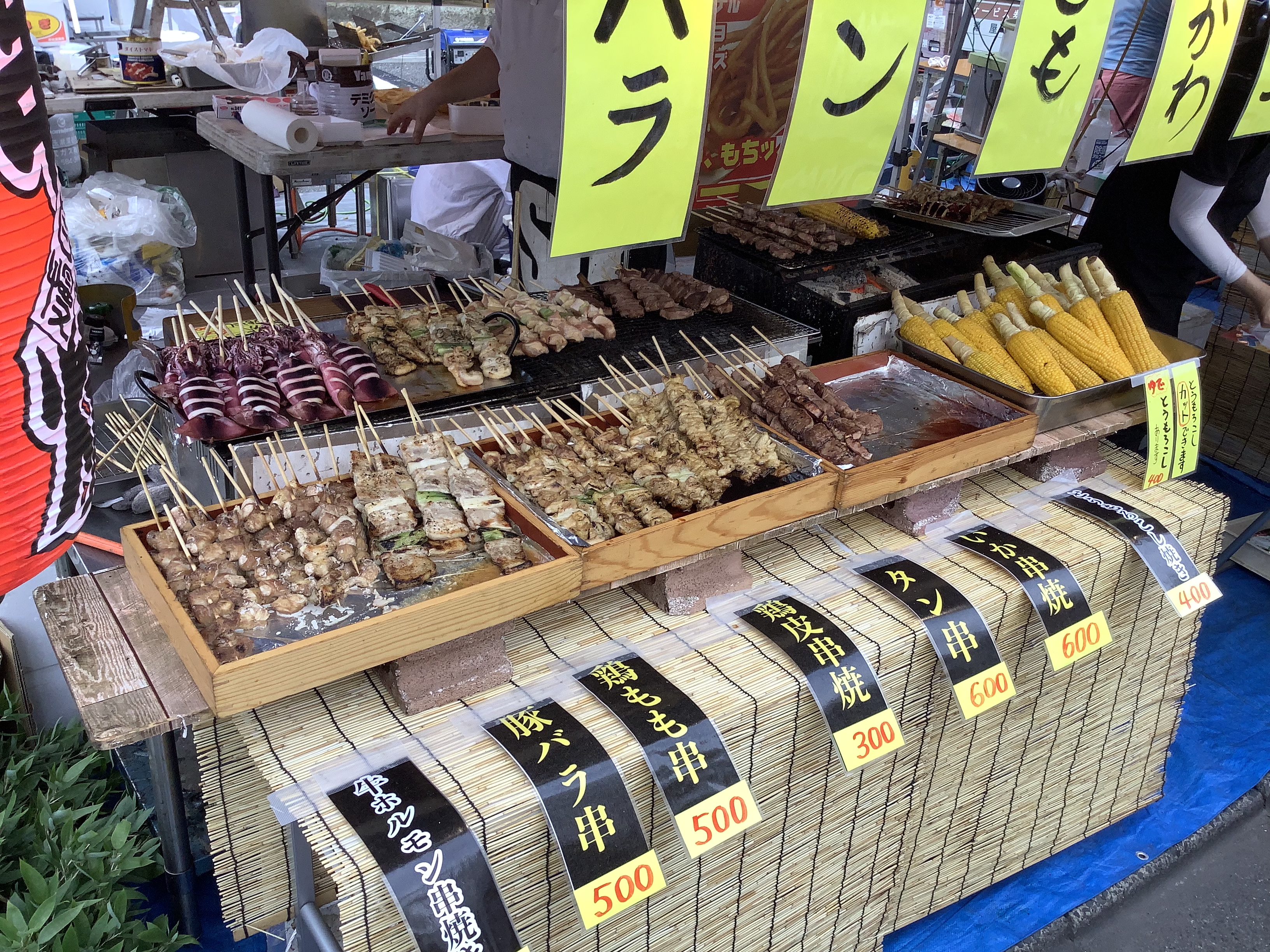 I bet they could earn much with this lots of visitors!?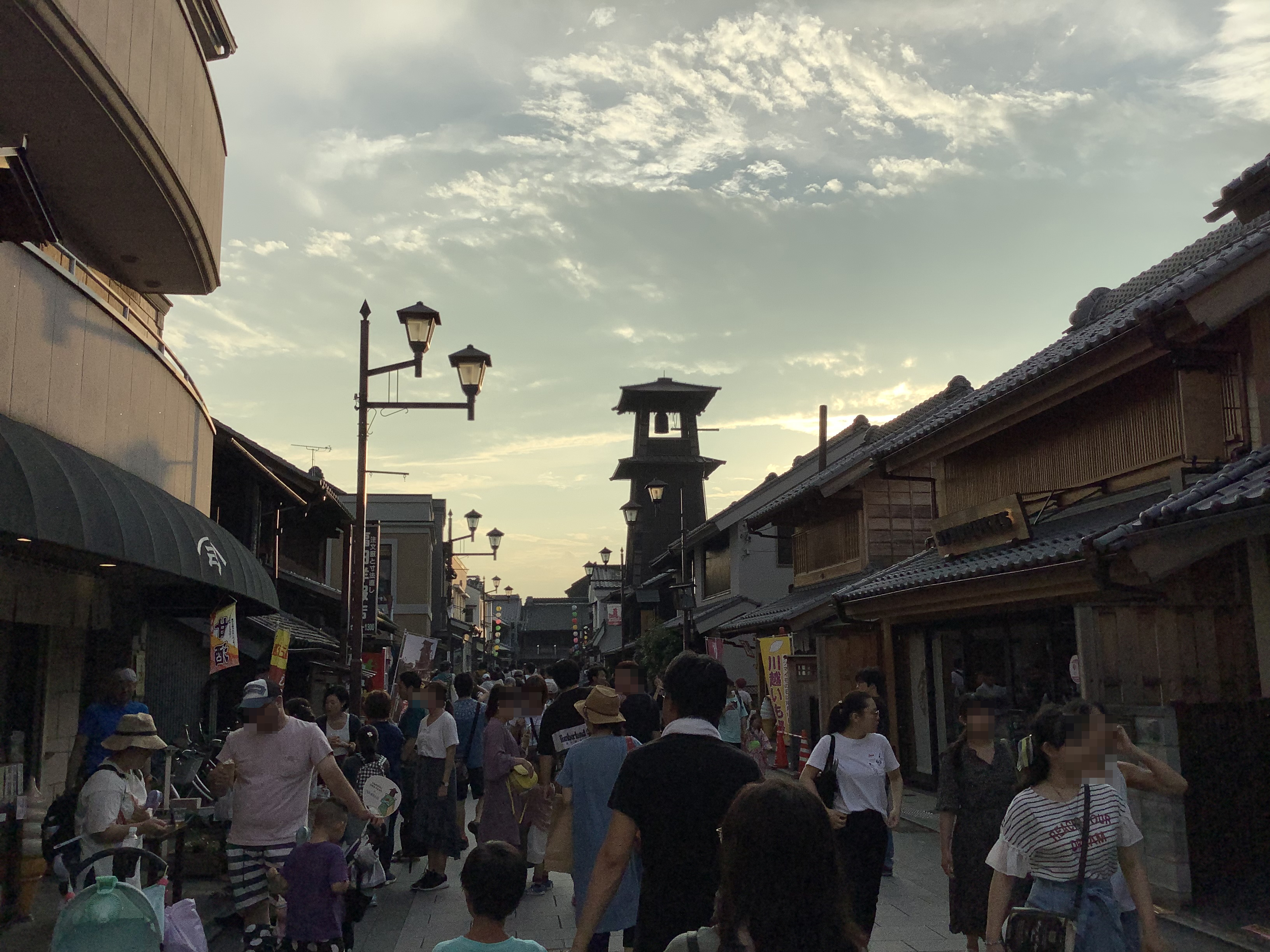 It was getting dark. Tokino-kane at sun-sets.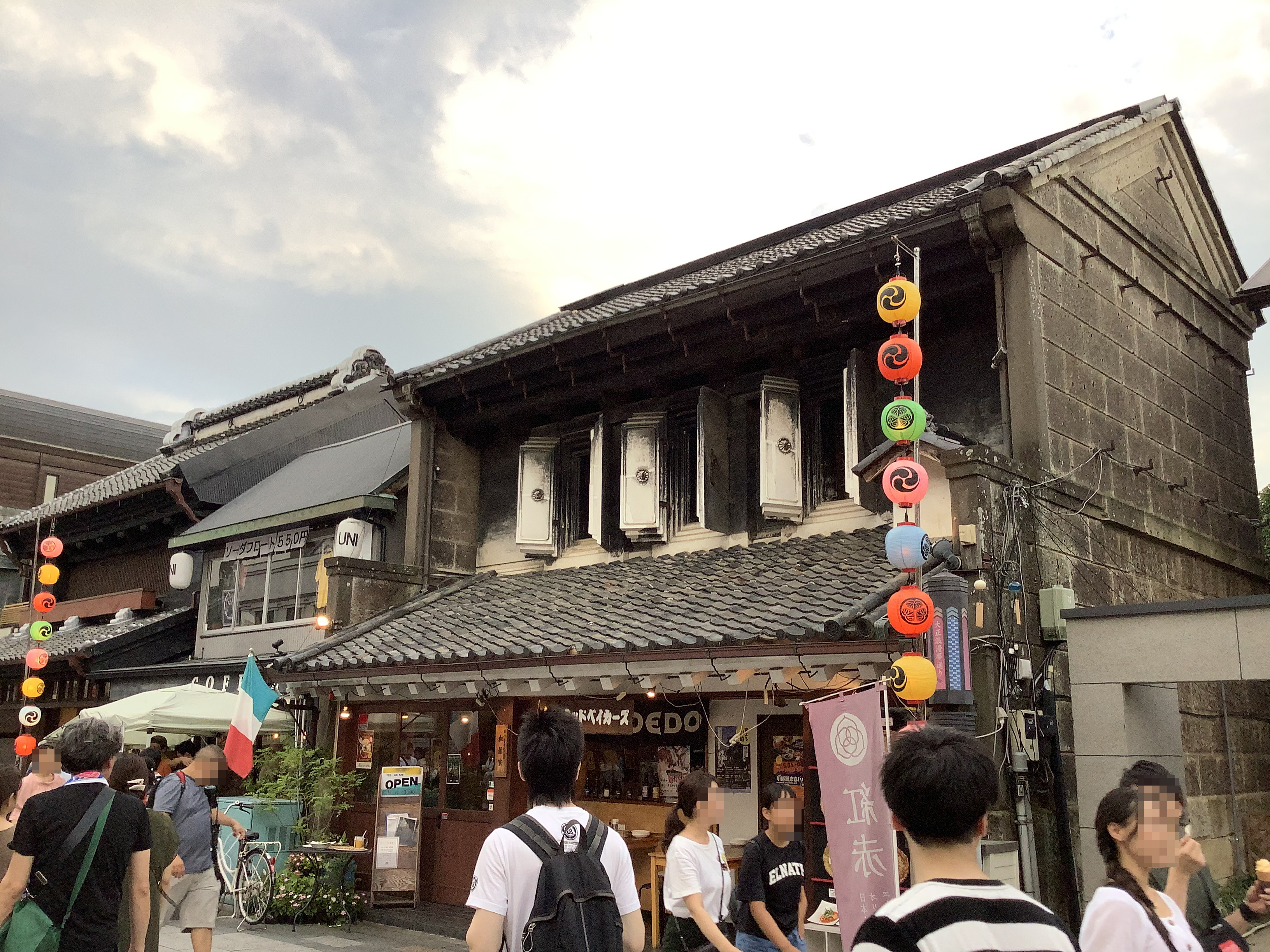 Taisho Roman Yume-dori was also packed with many people.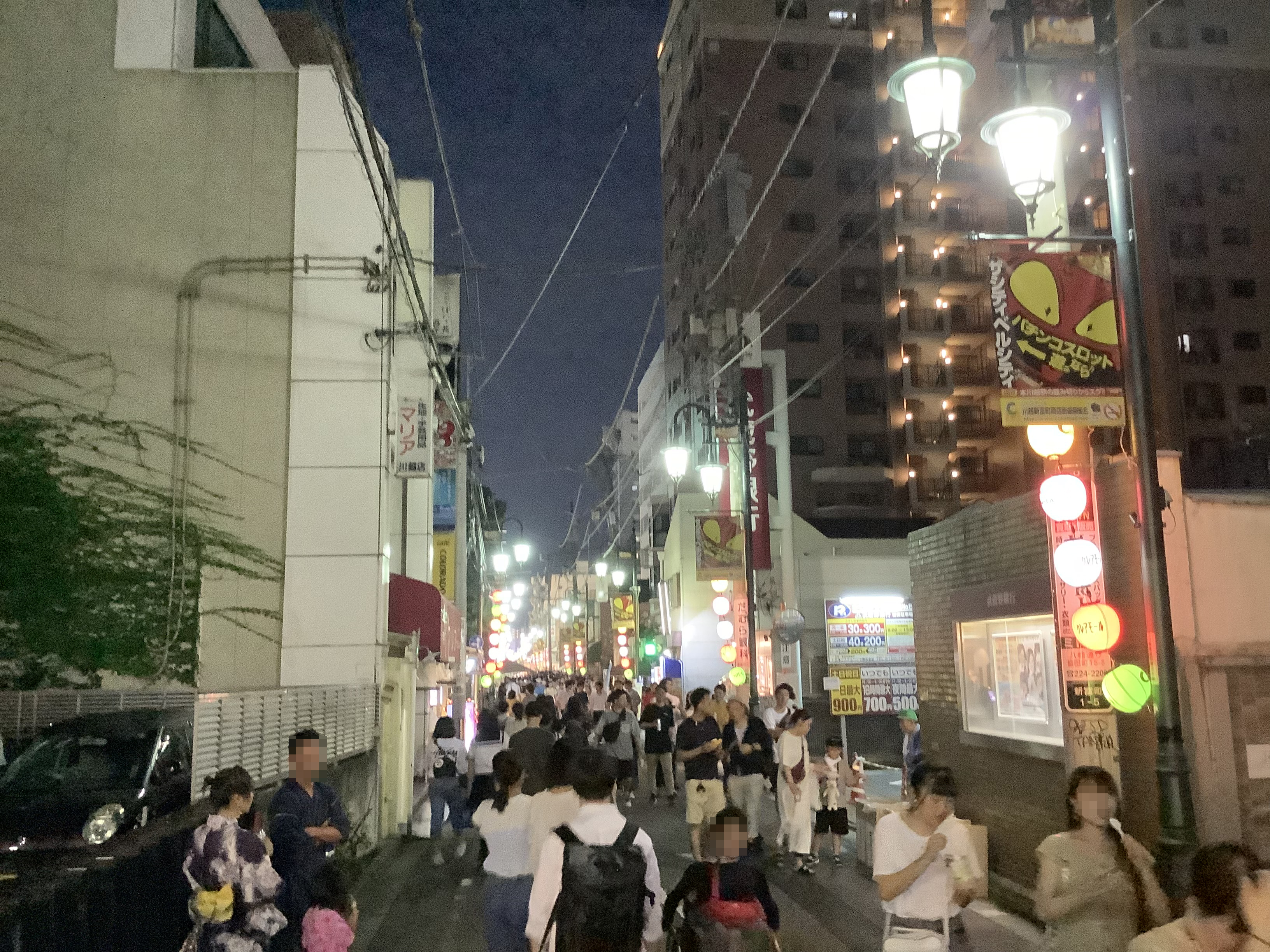 As it was getting dark we made our way back to Kawagoe station. It was around 7:30pm.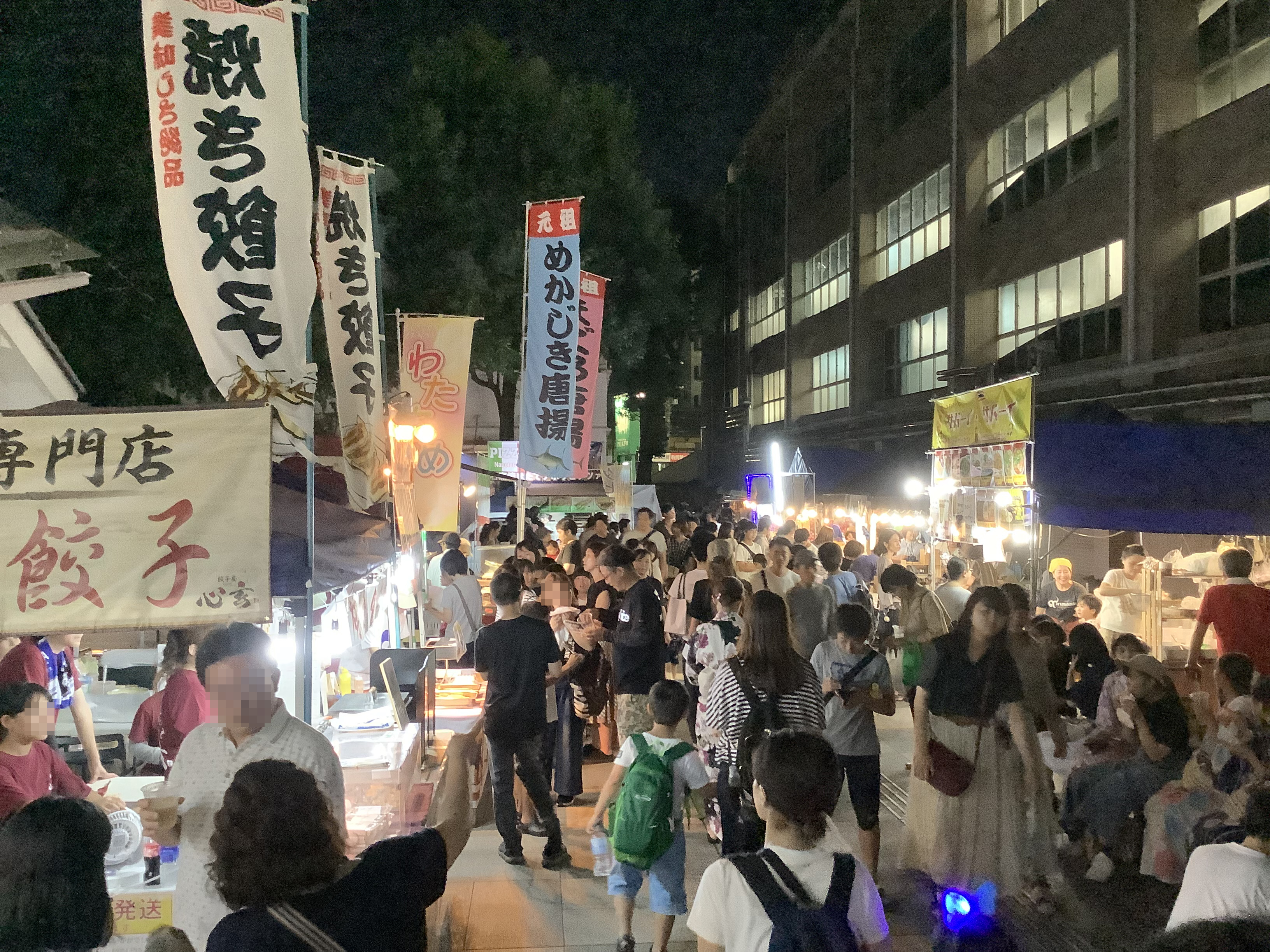 Koedo-kurari was also packed with the crowd and many stalls.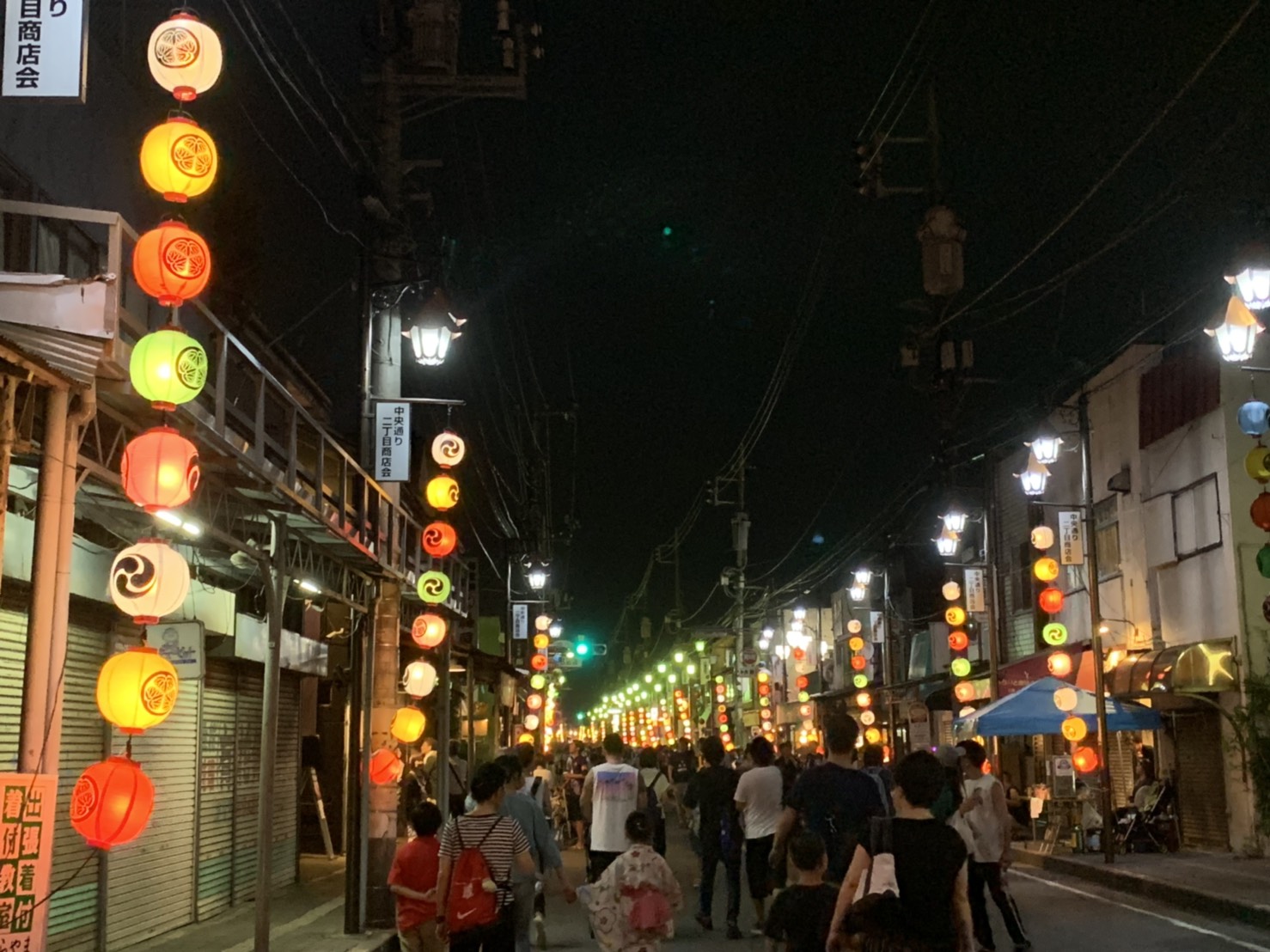 In the night the street were decorated with many lanterns and it made the streets of Kawagoe much more "Japanese" like.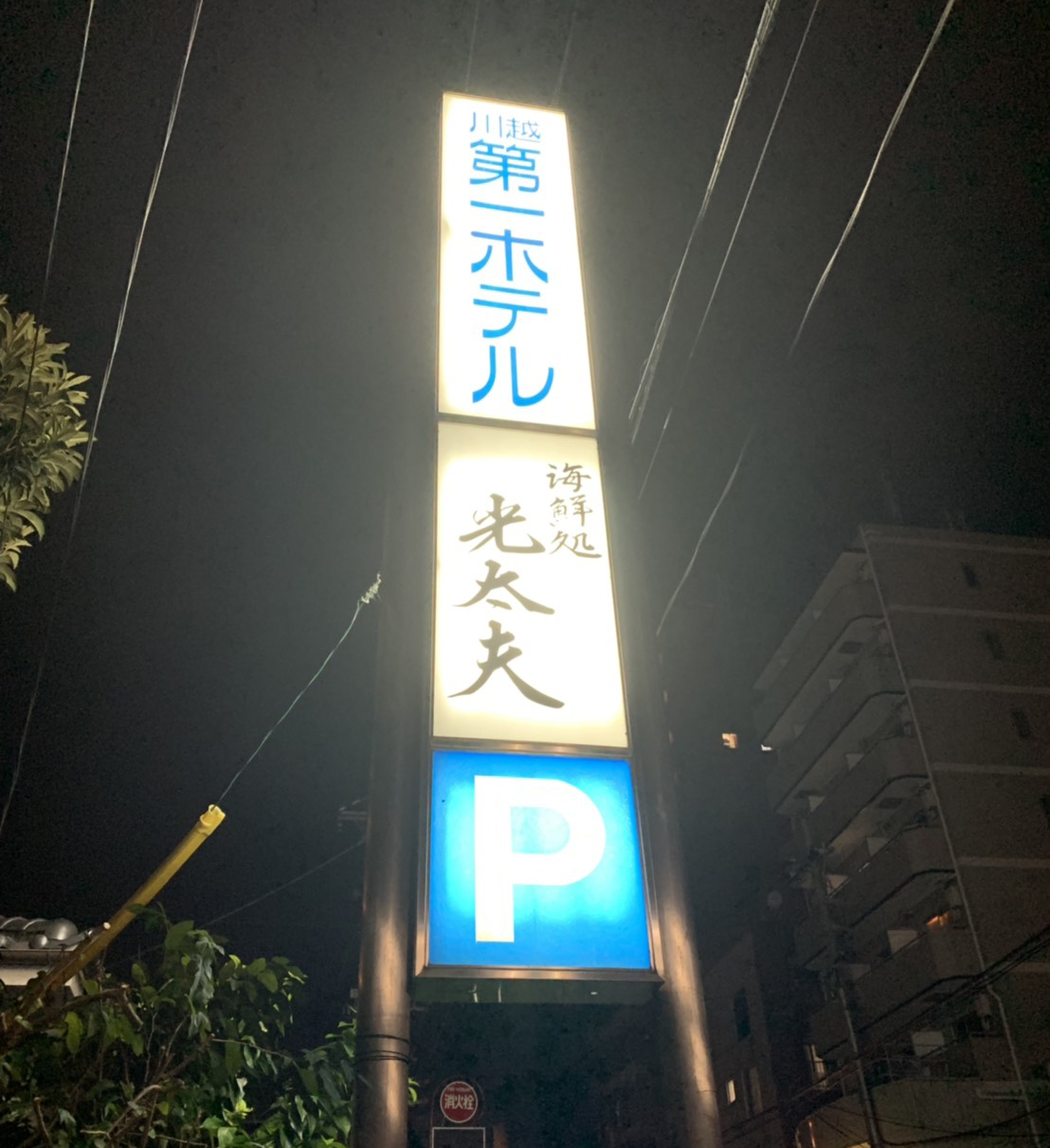 Now we finally got back through the crowd.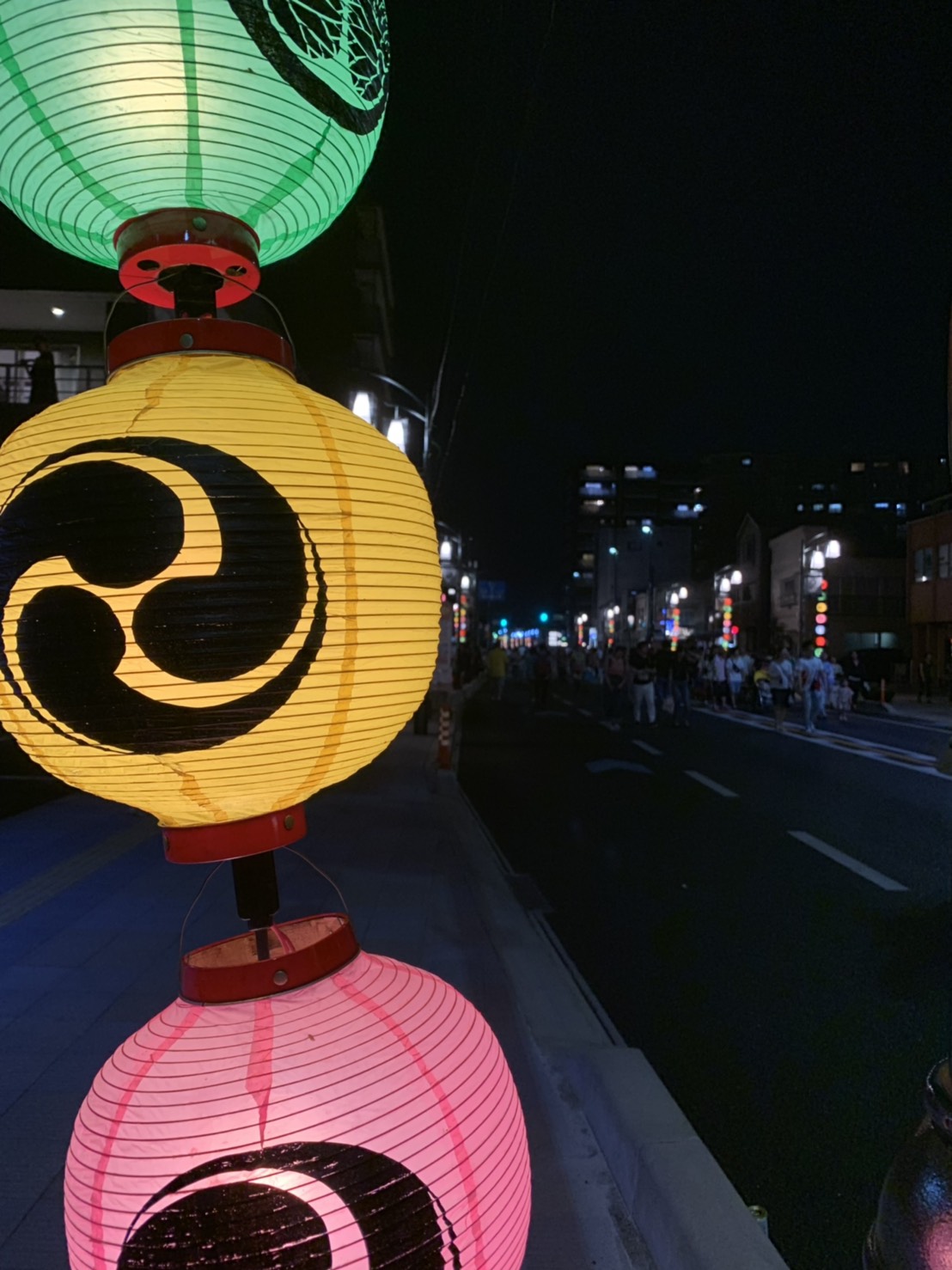 And this is all about the report on Kawagoe Hyakuman-tou Festival we visited for 2 days on July 27(Sat) and 28(Sun), 2019.